How To Share A Facebook Messenger Day Story
Facebook is copying Snapchat stories and integrating the feature into every single app it owns. This is happening and there is no stopping it. Just weeks ago, a Whatsapp update brought Snapchat-story like statuses to the messaging app. Now the Facebook Messenger is in the process of getting a similar feature. This new feature is called Messenger Day. It is a slideshow of images and videos that you can share with your friends, or select friends. The slideshow disappears after 24 hours. You can see who has viewed your 'My Day' slideshow and control who can, and can't, see it. Here's how to share photos to your Messenger Day story.
Messenger Day was added in a recent app update. The feature has since been rolling out slowly.
Access Messenger Day
Open the Messenger app on your iPhone or Android phone. On your Home tab, you will see a 'Add to your day' option at the top. You will also see thumbnails of every friend that has posted a photo to their day. You will, at the very least, see one from Facebook Messenger to introduce the new feature.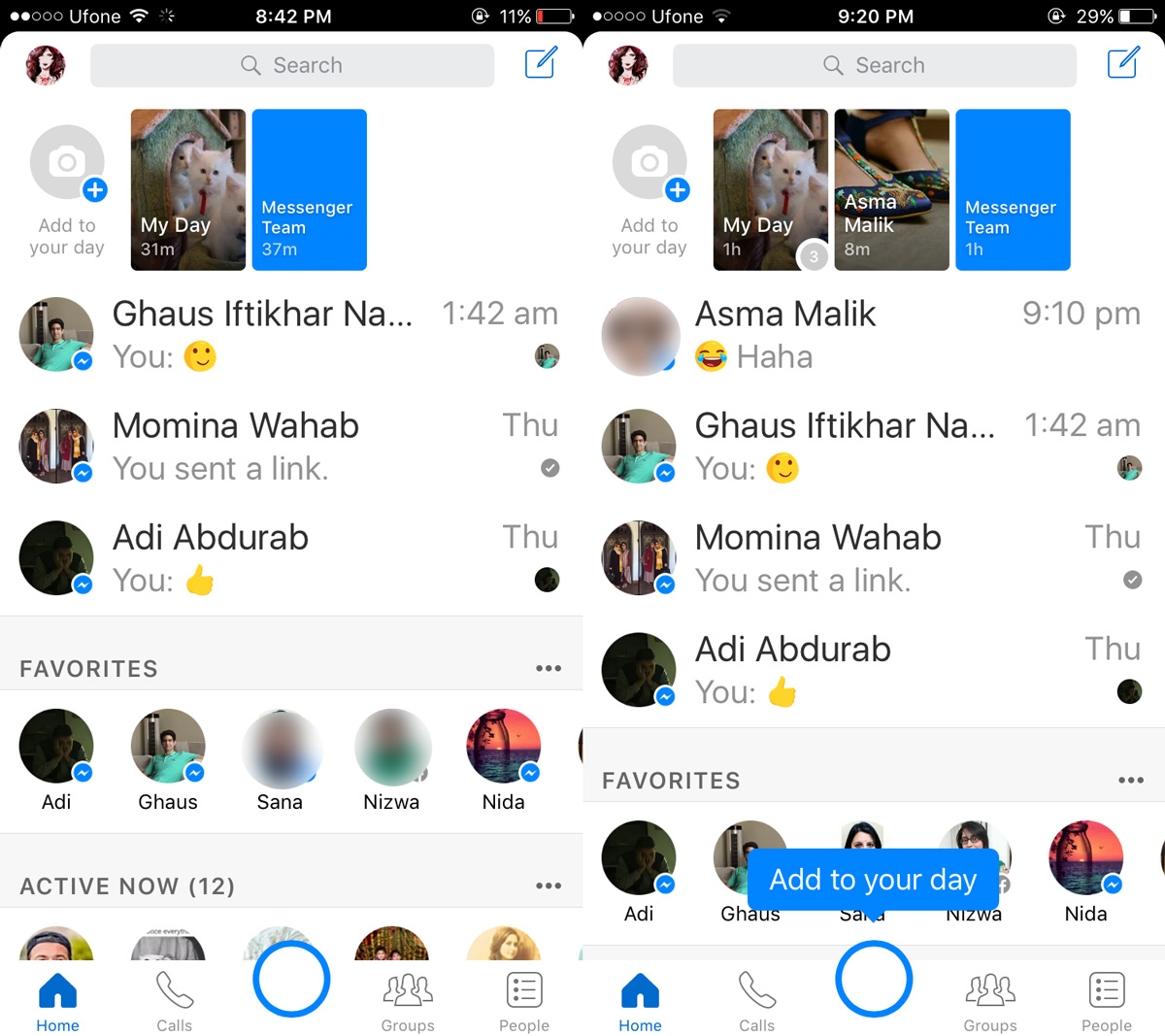 Add Photos To Messenger Day
Tap 'Add to your day' at the top of your home feed to add photos to your Messenger day. Alternatively, you can tap the camera button and take a photo to add to your Messenger Day story.
You can take a photo or record a video from your camera or select one from your camera roll. After selecting or taking a photo, you can draw over it, add text, or add a sticker. Tap the arrow button at the bottom right to proceed.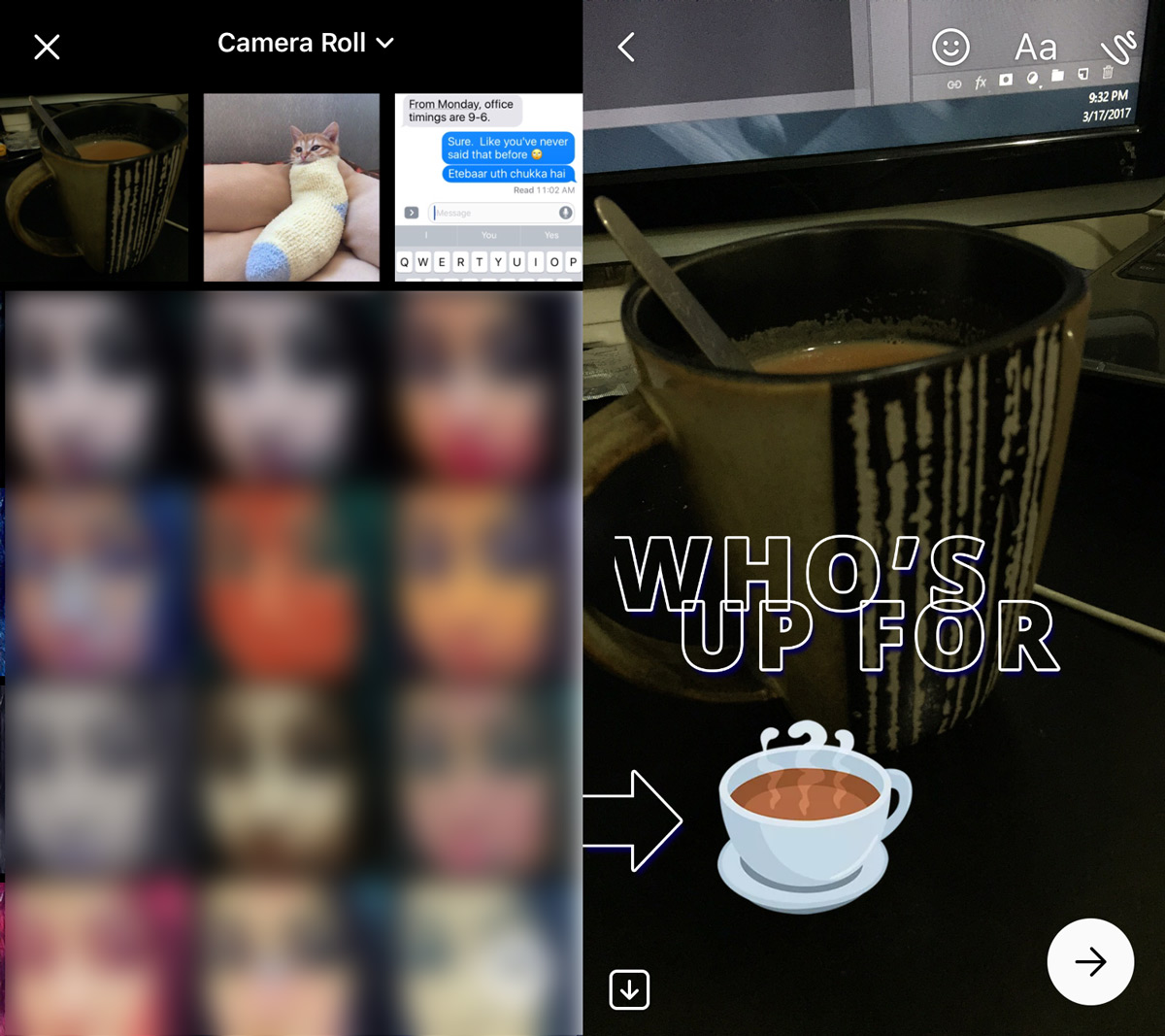 Photos or videos are added one at a time. Each subsequent photo you take can be added to your Messenger Day story. It is added to the end of your current photos. Your friends don't get a notification when you update your story.
After you take a photo or video, you can choose to add it to your story or to share it with one or several friends.
Select 'My Day' to share the photo or video to your Messenger story. Tap the cog wheel button next to My Day to customize who can see your story. You can allow all your friends to see your story and exclude a few, or you can select just a few friends to make your story visible to.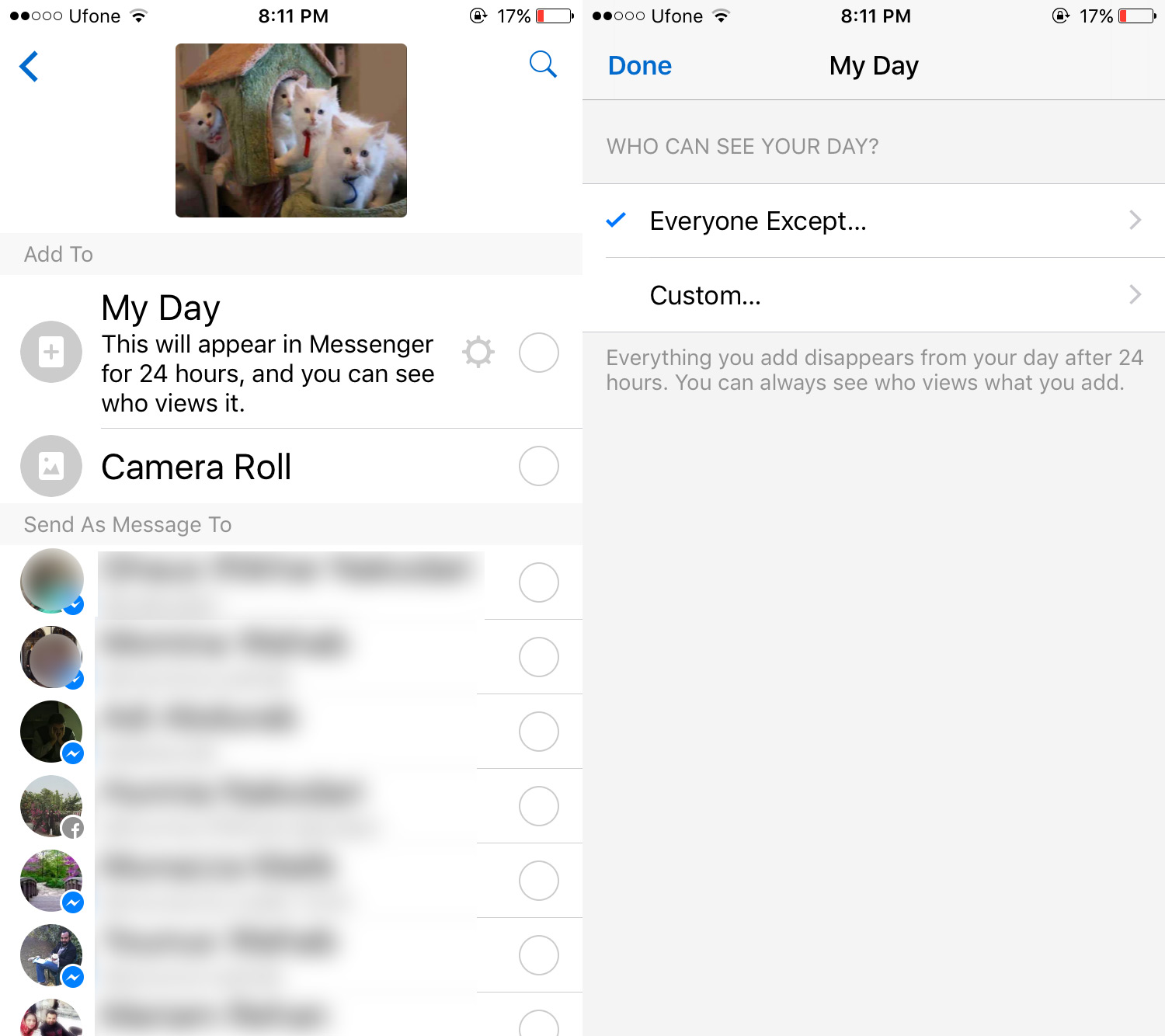 Viewing Messenger Day Story
Messenger Day stories that you or your friends post appear at the top of the Home tab. Tap a story to view it. It will automatically cycle through the photos. You can move to the next photo by tapping the right edge of your screen. You can go back to the previous photo by tapping the left edge of your screen.
When you tap your own story at the top of the home tab, and see which of your friends have viewed your story.
Your friends can reply to your story. Messenger has built-in replies and the option to send a custom reply. The reply options appear at the bottom of a story when you view it.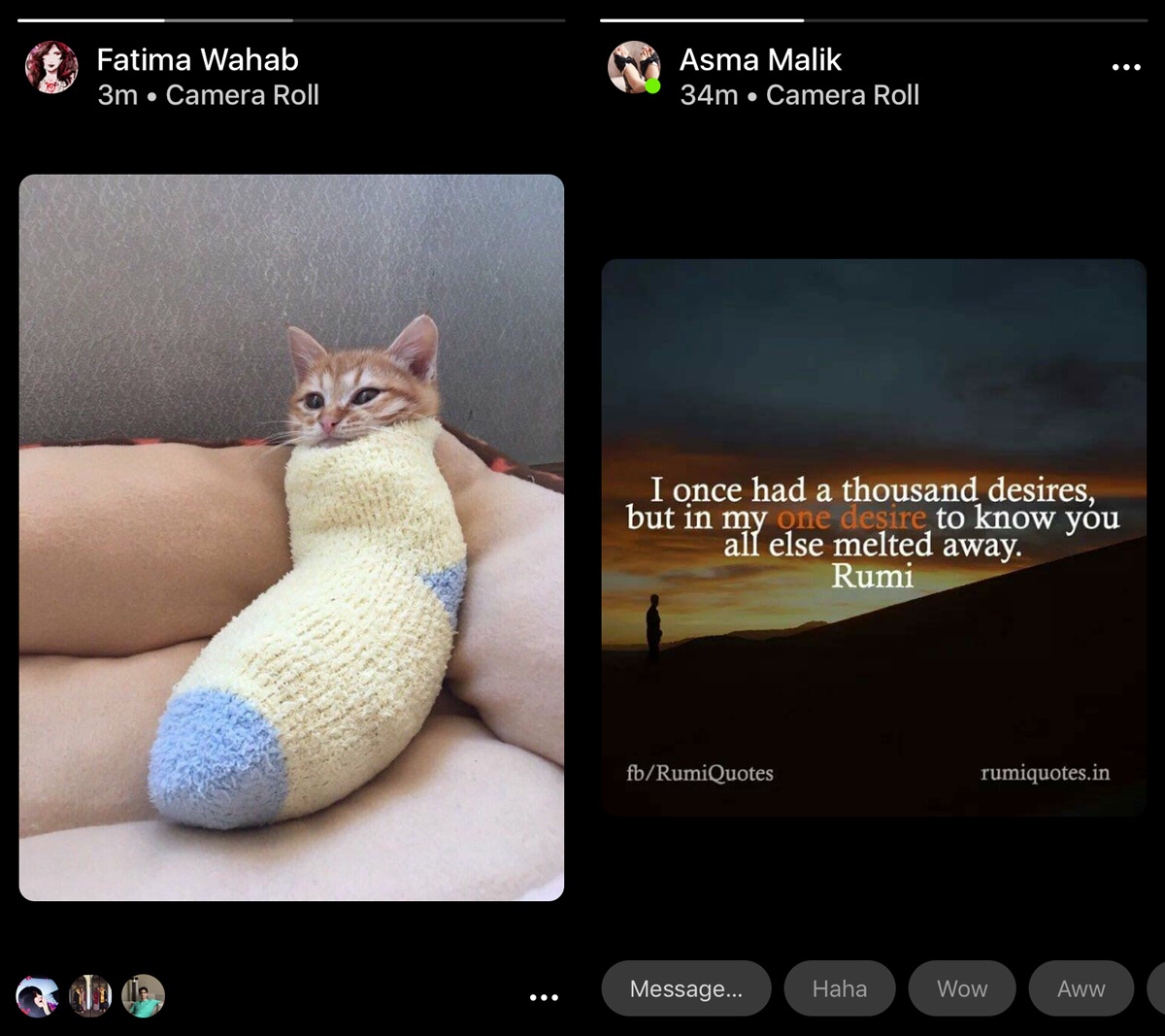 Delete Photos From Messenger Day Story
You can delete photos from your story. Tap the overflow button at the bottom right of a photo. A menu will appear. Tap the delete button to delete a photo from your story. Photos are deleted one-by-one. You can delete all photos in your story but you cannot delete you entire story at once.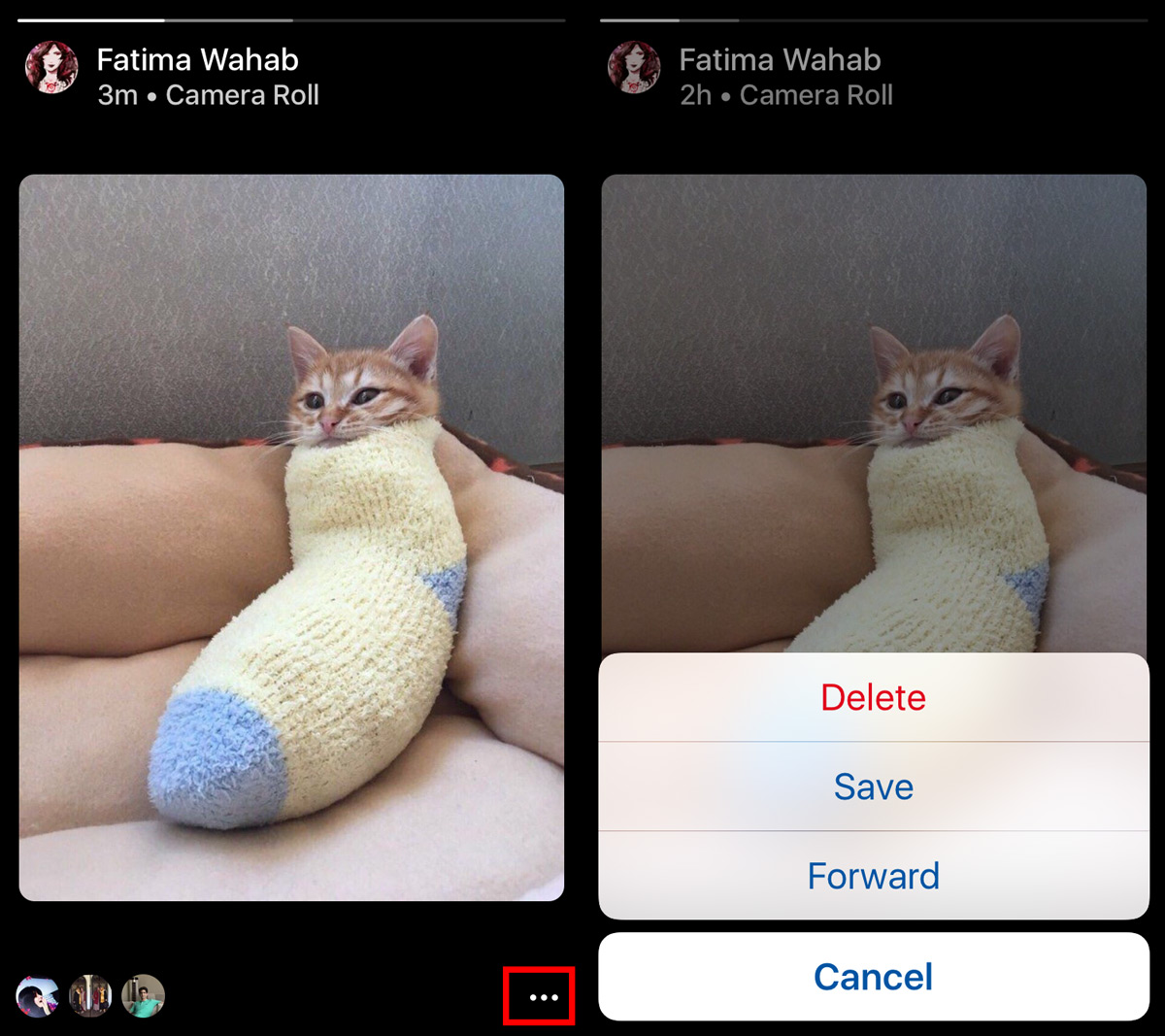 Reporting Abuse
As with anything related to social media, people might misuse this new feature. If a story or photo is inappropriate, you can report it. Tap the overflow button at the top right of a story. A menu will appear with a report option.
There is, at present, no way to turn off this new feature. Whether you liked Snapchat or not, you will be using something like it in one of Facebook's apps.