How To Stop Whatsapp Saving Photos And Videos To Your Phone
Whatsapp by default downloads all images, videos, audio, and documents sent over chat. We covered how you can turn this off to reduce data consumption and to save space on your device. Of course, turning this option off means a slight inconvenience.You will have to wait for the file to download before you can view it. If you're short on time, or just impatient, this will annoy you enough to turn auto-download back on. If you like having videos and photos download automatically, but don't want everything saving to your camera roll, there is a way to disable it. Here's how you can stop Whatsapp saving photos and videos to your phone.
Open Whatsapp and go to the Settings tab and tap Chats. On the Chats screen, there is an option 'Save to Camera Roll'. Turn it Off. Whatsapp will now download all files sent to you over chat but it will not automatically save them to your camera roll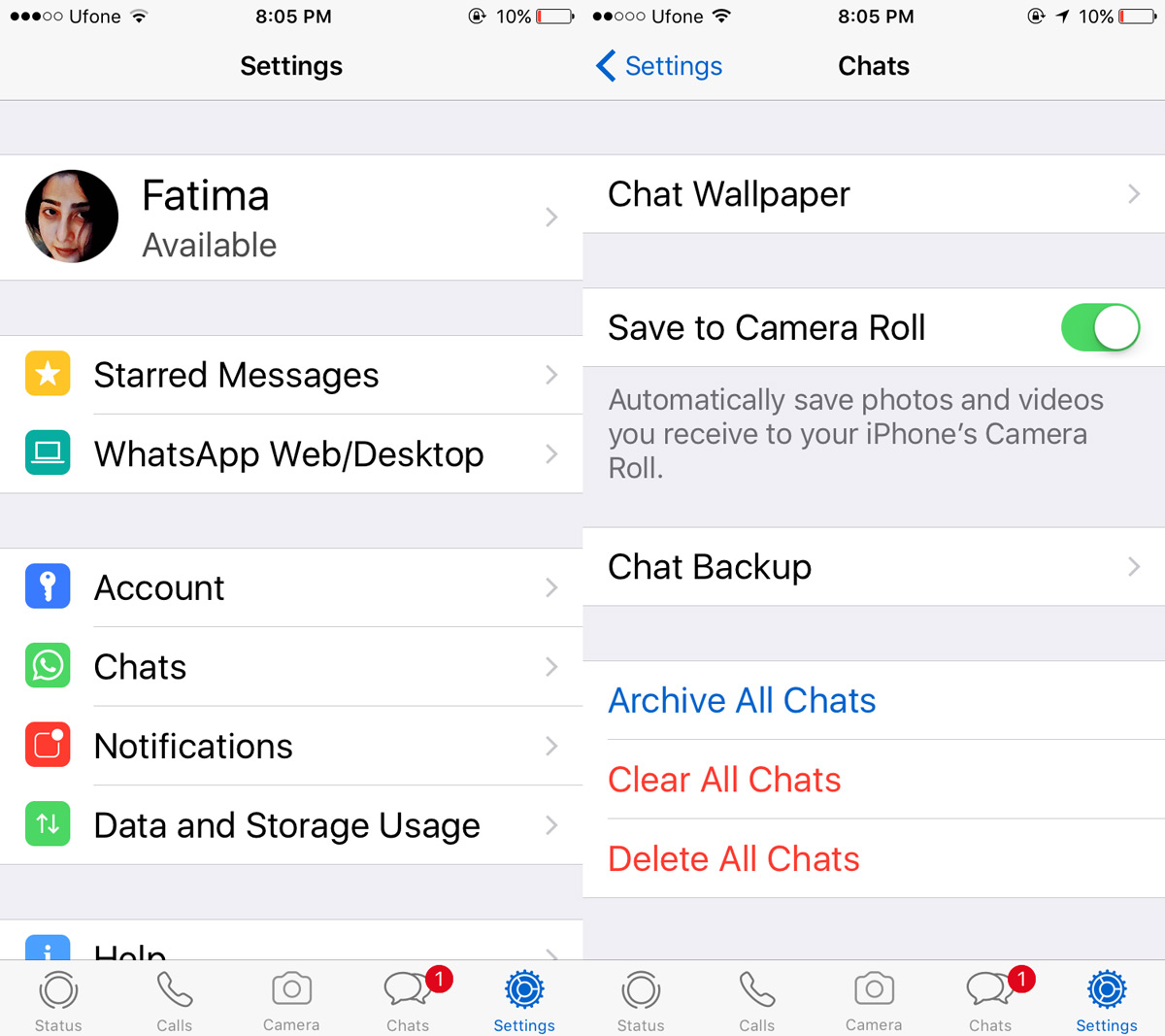 The logical question to ask next is where are these files going? They are saved to the app's own storage and they will consume space on your phone. In order to remove a file, you have two options; delete it from the chat thread, or delete all media from a chat thread.
To delete a file from a chat thread, tap and hold on the file's thumbnail. A floating bar will appear over the thumbnail with a Delete option. To delete all files in a chat thread, go to the Settings tap. Go to Data and Storage Usage>Storage Usage and select the chat thread you want to delete files from.
You can see how much space is being consumed by each file type. Tap 'Manage' and select the items you want to delete. Once you delete these files, you cannot get them back unless you have a backup of your chat conversations.
The great thing is that Whatsapp has this option. It gives users the freedom to choose where they want to save files. It's particularly useful if you often have someone swiping through your photos. You might not want them to see every photo and video that was shared with you on Whatsapp. That said, it's still a blanket option. You can stop Whatsapp saving photos and videos, and audio and files but you can't allow one and disallow the other. We're not complaining though. This is still more flexibility than you would see in most chat apps.