How To Get A Virtual Home Button On iPhone X
It's common knowledge that the iPhone X does not have a home button. The device is the biggest overhaul of the iPhone design that Apple has made since it introduced the iPhone 5 when it bid farewell to its glass back models and switched to aluminium. Apple has ditched the home button on iPhone X but it has replaced it with a virtual home indicator bar. It's a horizontal bar that sits at the bottom of your screen and it recognizes and executes gestures. It is by no means the same as the home button. If you're having trouble adjusting to the home indicator, you can sort of get a home button on iPhone X.
iOS has, for the longest time, had an exceptionally useful accessibility feature called 'AssistiveTouch'. This feature helps users with disabilities use their phone more easily. Additionally, the iPhone 4, iPhone 4S, iPhone 5, and iPhone 5S models were all prone to failing Home buttons. Users who couldn't have the home button repaired immediately, used AssistiveTouch to add a virtual home button to their device. That same feature still works in iPhone X.
Virtual Home Button On iPhone X
Open the Settings app and go to General>Accessibility. Scroll down to the AssistiveTouch option.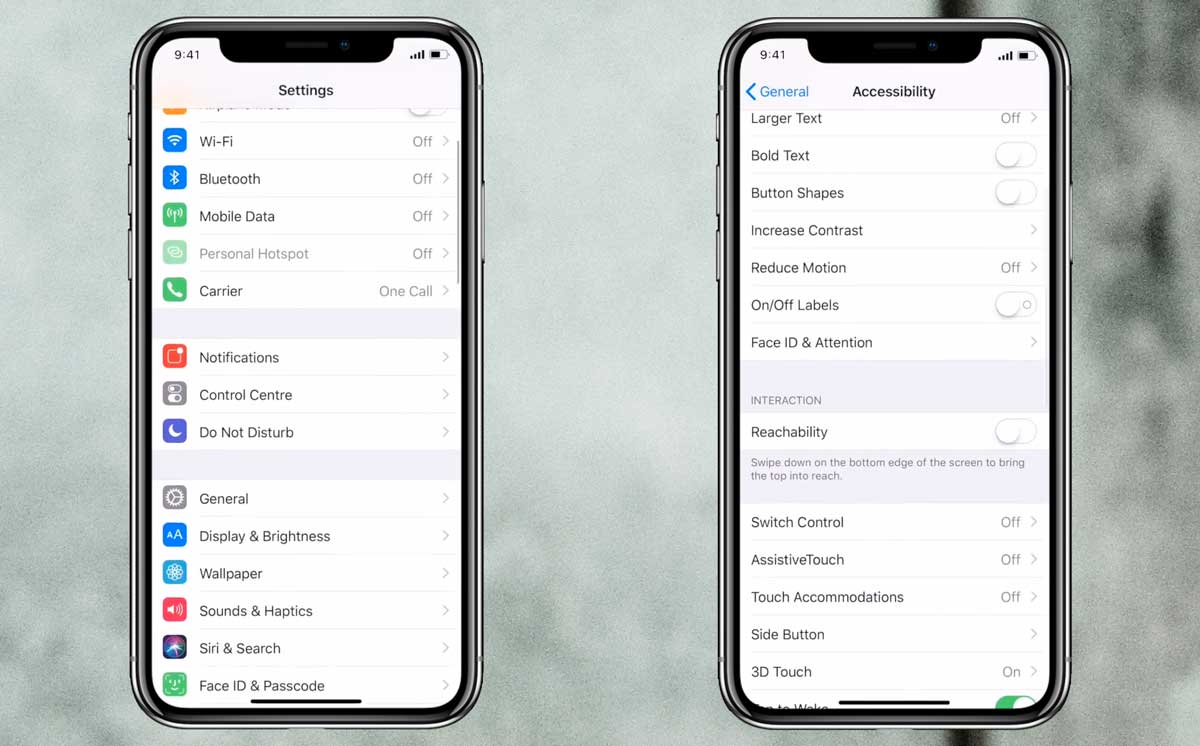 Enable AssistiveTouch and a floating round button will be added to your screen. On this same screen, tap 'Single-Tap' under custom actions and select 'Home' for the single tap option. Now, when you tap the floating button once, it will automatically execute the Home button's action. Tapping it twice will enable reachability.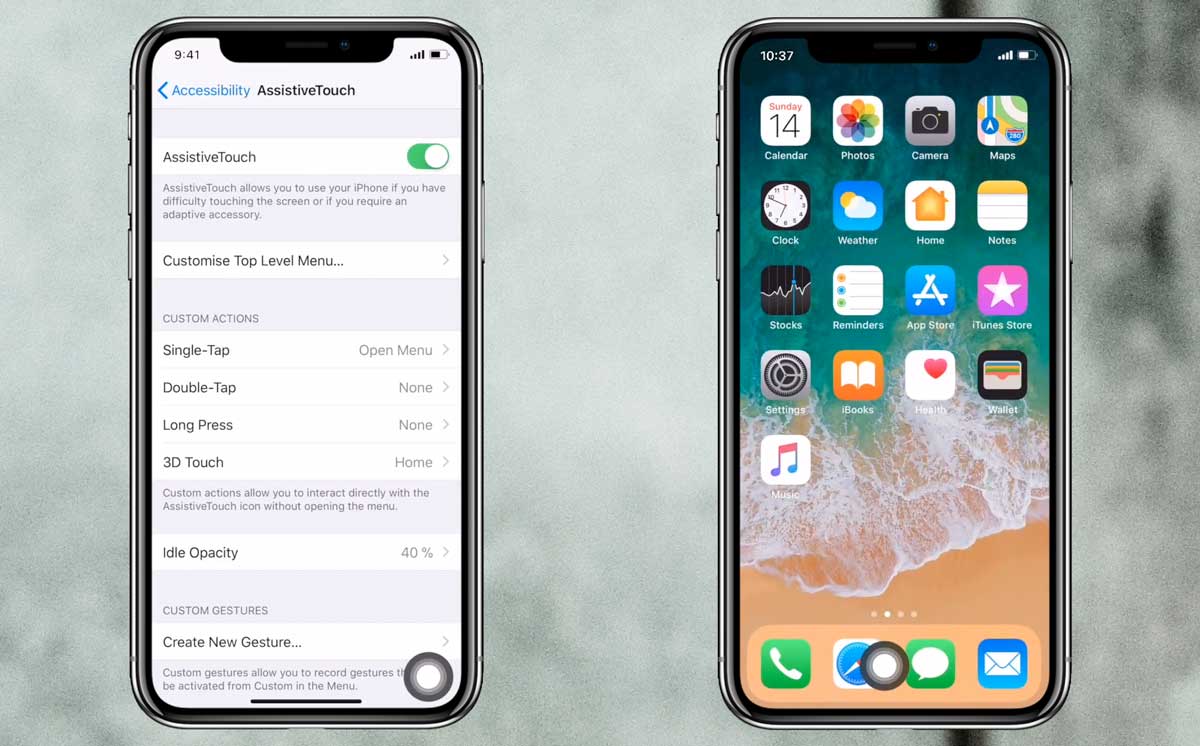 Customize Home Screen
The AssistiveTouch button can be dragged and positioned any where on your home screen. Some users prefer to empty the dock on their iPhone X and drag the button to the middle. It then sits on top of the home indicator and feels a bit more natural to use. Unfortunately, there's no way to disable the home bar and enabling AssistiveTouch doesn't automatically hide/disable it.
You don't have to empty the dock or position the button in the middle if that doesn't suit you. You can use the virtual home button with the home bar and the device will work just as smoothly. Some users are using the virtual home button on iPhone X for gestures that they otherwise have difficulty executing with the home bar. For other gestures such as returning to the home screen or going the next or previous app, the home indicator is the better option.
With all that said, it is your device so use it however you feel is convenient.