CatchMouse: Center Mouse Pointer & Zoom In Over It When Lost [Mac]
One of the most established and undisputable facts about a Mac is that it is down right gorgeous. The interface, the icons, the colors, everything is vivid. With so much high-definition and depth, you're likely to think you can never experience any problems with the display, but as it happens, switching multiple displays can often result in you losing your mouse (personal experience related). The mouse isn't necessarily lost – you just can't find it because it blends in somewhere with the stunning wallpaper. CatchMouse is a simple Mac app that helps you find your mouse by positioning it at the center of the screen when you hit your custom entered hotkeys. Additionally, you can have the app show a zoomed in mouse cursor momentarily, making it easier to find it.
When you first launch the app, you can set hotkey combinations that will enable you to center the cursor. The app is meant to make it easier to find your cursor if you are working with multiple monitors, since you are more likely to lose your cursor that way. You can set hotkeys for up to three displays. Check the Zoom Cursor option if you want to zoom in on the cursor when it is centered.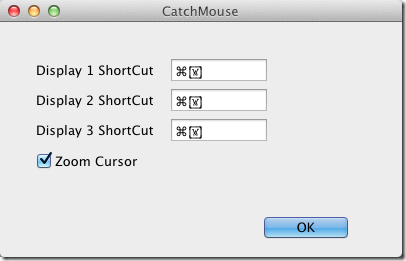 Once you've set the app's preferences, you can test them out by hitting the hotkeys you entered. The app will position the mouse pointer at the center of the screen, and will momentarily show you an enlarged cursor exactly where it is positioned, so you can pick up from there.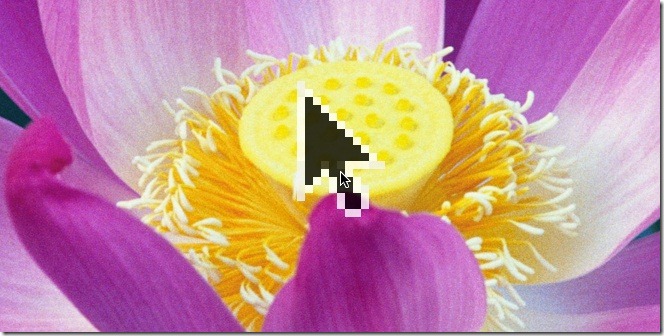 While losing your mouse is something that is likely to occur if you have multiple monitors, it can also happen if you have complex patterns as your wallpaper. In ether cases, this app catches your mouse for you. The only downside is that the app's icon sticks around in the Dock, when it is clearly not needed.
Get CatchMouse From Mac App Store