How to convert a DOCX file to Pages on macOS
The DOCX file format is a proprietary file format that Microsoft Word saves documents to. There are quite a few other word processors that can open a DOCX file but none can edit them as well as Microsoft Word can. That said, most can convert them to their own format and edit them afterwards. If you're on a Mac and prefer using Pages over Word, you can convert a DOCX file to Pages with the Pages app.
DOCX file to Pages
In order to convert a DOCX file to Pages, you need to have the Pages app installed on your system. Once you install it, double-click to open the DOCX file and it will automatically open in Pages.
When you open the file, you will see a message at the top 'This document has missing fonts'.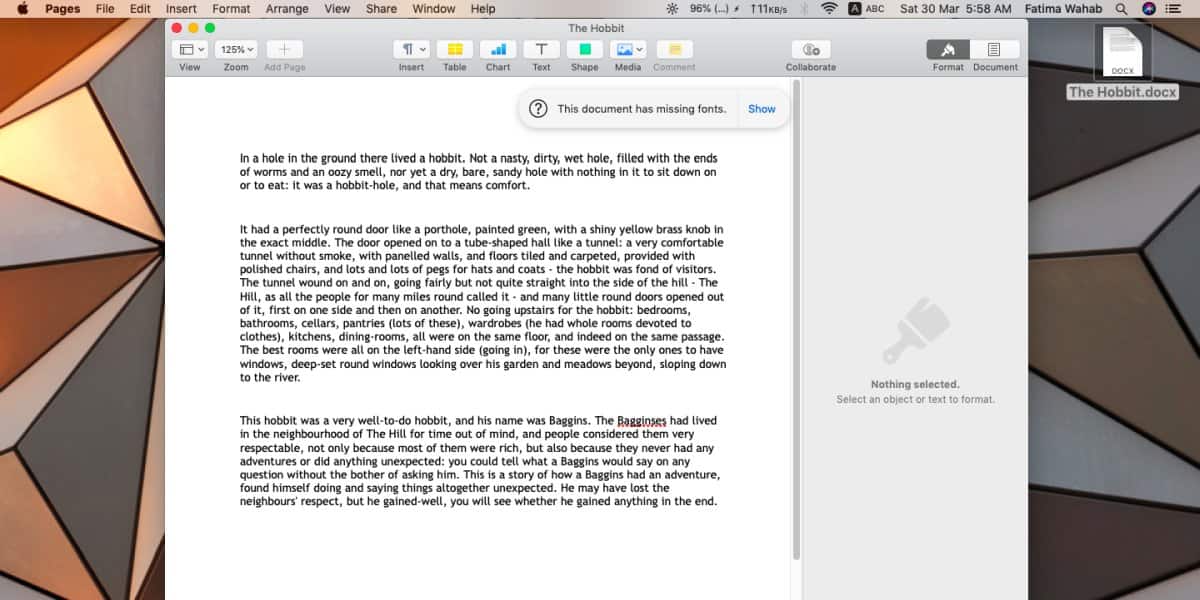 You can convert the DOCX file to Pages without fixing this but it's a bad idea. Click the dropdown next to the missing fonts and select a font to replace it. You will only have to replace the Calibri font as that's a proprietary font. The others will most likely be available on macOS but you still need to select them.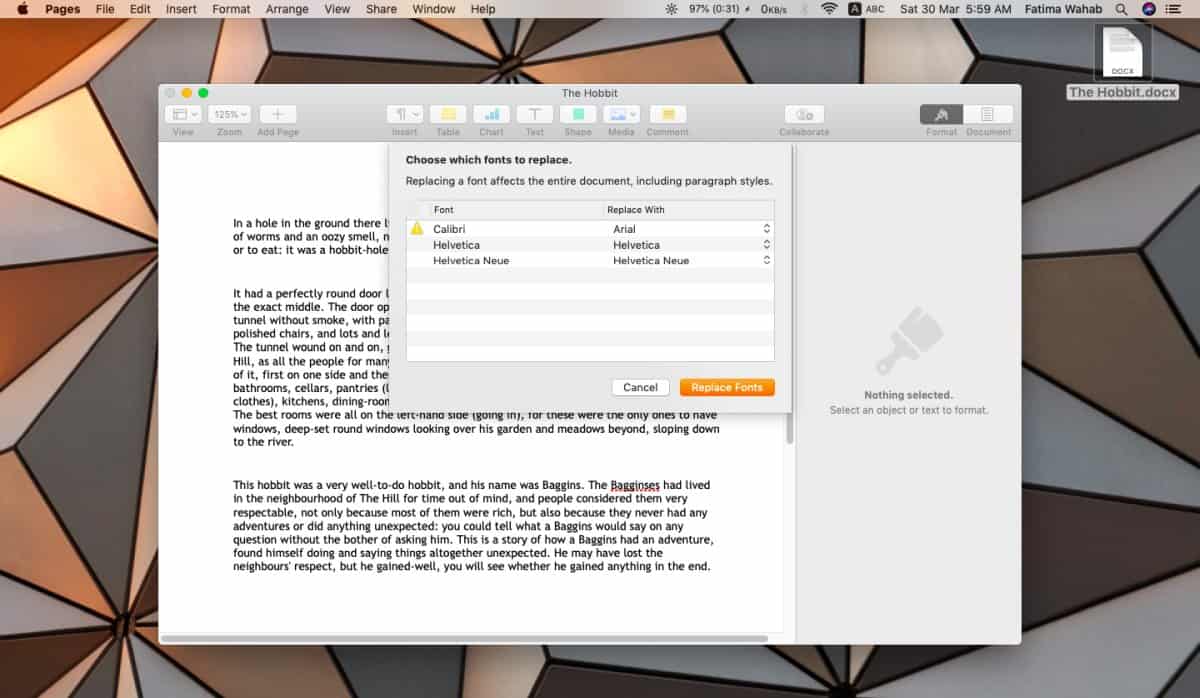 After you replace the fonts, go to File>Save. In the save file dialog box that opens, select where you want to save the file. By default, Pages will always save it to the Pages file format.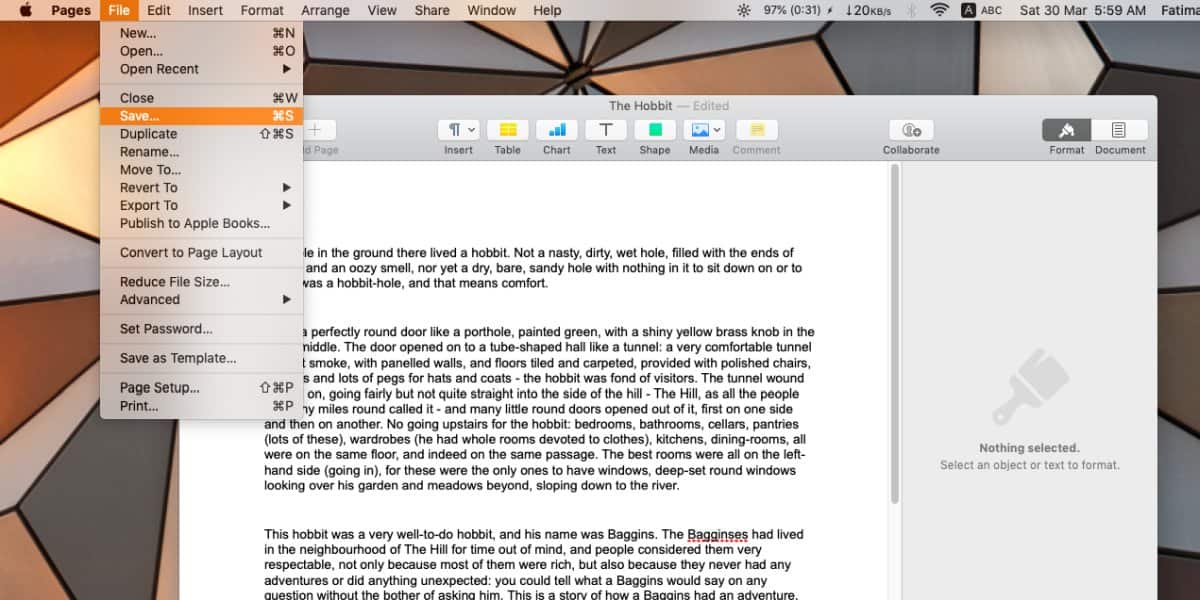 That's all you need to do. A new file be saved and it will preserve the formatting of the original DOCX file.
Microsoft Word is available for Mac so if you're in a pinch or the document that is converted by Pages doesn't look very good after conversion, you can use it instead to edit the document.
Microsoft Word on Mac isn't as good as its Windows counterpart. For one, it was late to arrive on the OS and in many cases it is still playing catch up. This, unfortunately, holds true for all the apps in the Office Suite. Their Mac versions lag behind their Windows counterparts.
The second reason is that while Microsoft doesn't tend to lock its services and apps to its platform, it won't want users to have as good an experience on Mac as they do on Windows. Lots of people, especially in corporations, tend to use the Office Suite so it can't just lock out users who are on a Mac. Between promoting its own product, and making sure that maximum people use it, this is possibly the only outcome you can expect.
You can also open Word files in Google Docs.