How to convert JPEG and PNG images to HEIC on macOS
HEIC is an image format that, for a long time, remained obscure. It wasn't until Apple included it as the default format for photos taken on newer iOS devices that it became more well known, and Windows 10 users became more acquainted with it. HEIC is by no means a bad image format. It's actually pretty good but JPG and PNG are so common, it's not about to become mainstream just yet. That said, if you like this format and you use a Mac, you'll be happy to know that you can convert JPEG and PNG images to HEIC natively.
Need to convert HEIC images to JPEG on Windows 10? There's a free tool that can do just that.
JPEG and PNG to HEIC
If you want to convert JPEG and PNG images to HEIC, you need to use the Preview app. It's built-in export function allows users to export images to PNG, JPEG, JPEG-200, TIFF, and HEIC, among other formats.
Open the image you want to convert to HEIC in the Preview app. Go to File>Export.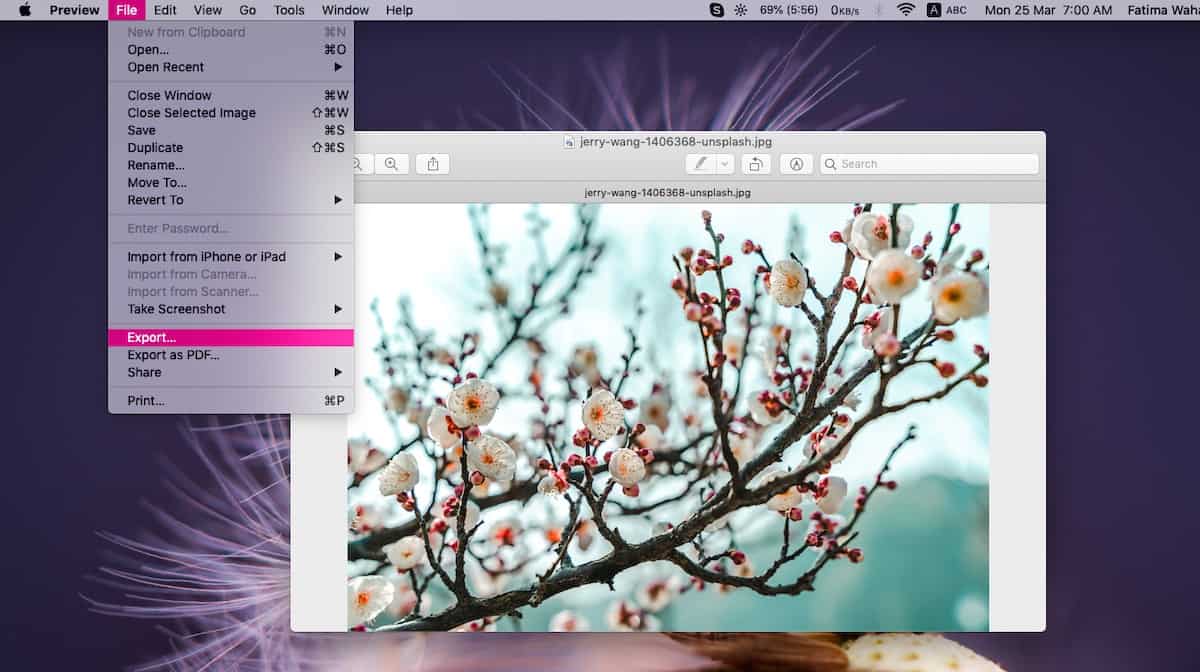 In the menu that opens, click the Format list and select HEIC from the list of formats that the image can be exported to. HEIC is not a lossless format which is why when you select it, you will have to select how much you want the image to be compressed. By default, it's set to a level where there will be no loss in quality and setting it any higher will not give you any benefit.
If you need the image to be smaller, you can reduce the quality as much as you want. Once you're done, give the file a new name if you like, select where you want to save it, and click Save. The exported image will not overwrite the original one so you'll always have that to go back to. It's entirely up to you to remove the original one if you no longer need it.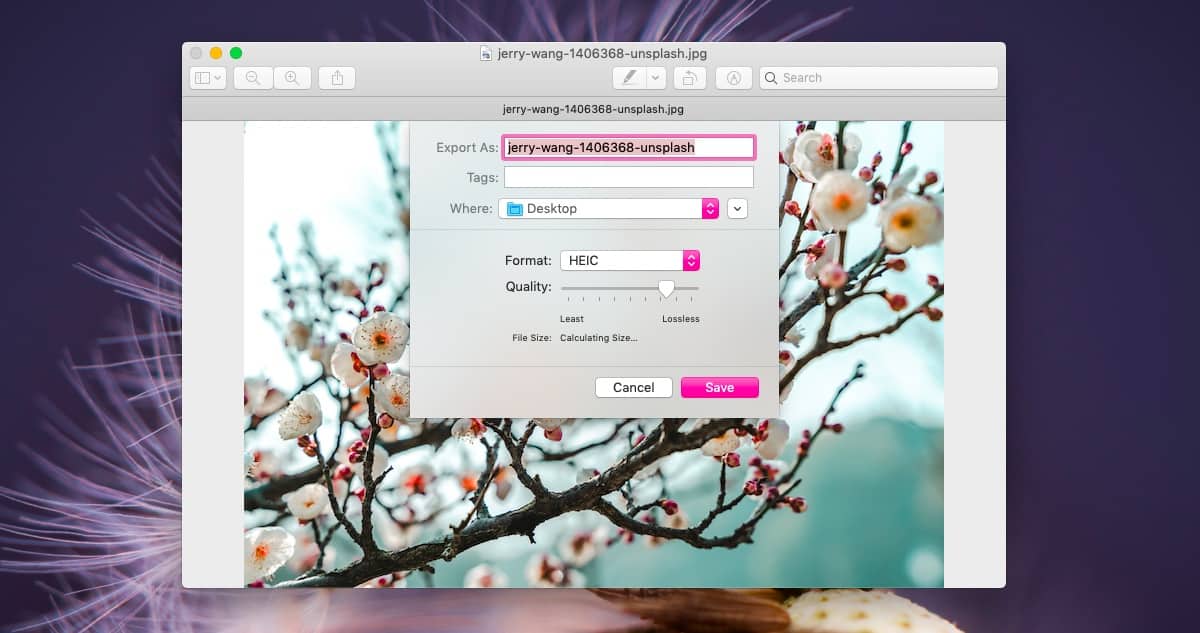 The Preview app doesn't compress images to JPEG as well as other apps built for compression do but it seems to handle HEIC fairly well.
For this post, I converted a 7952×5304 JPEG image that was originally 4.5MB in size to an HEIC image of the same dimensions with no compression applied and the resulting image was 2.2MB in size. With compression set to the fourth mark from the left on the Quality slider, the image came out to 234KB with no apparent loss in quality as far as the normal human eye can see. Perhaps a more trained eye will see differences but the compression was much better than it usually is for the JPEG format.