How to find screenshots on macOS
macOS has the best stock screenshot utility of any desktop OS in the market today. You can get impressive, third-party, feature-rich screenshot tools for Windows 10 but there is little that can beat having a great tool out-of-the-box on your OS.
The macOS screenshot tool can take screenshots, record screencasts, save images in PNG or JPG, take HD or retina screenshots, include/exclude the cursor from screencasts, and more.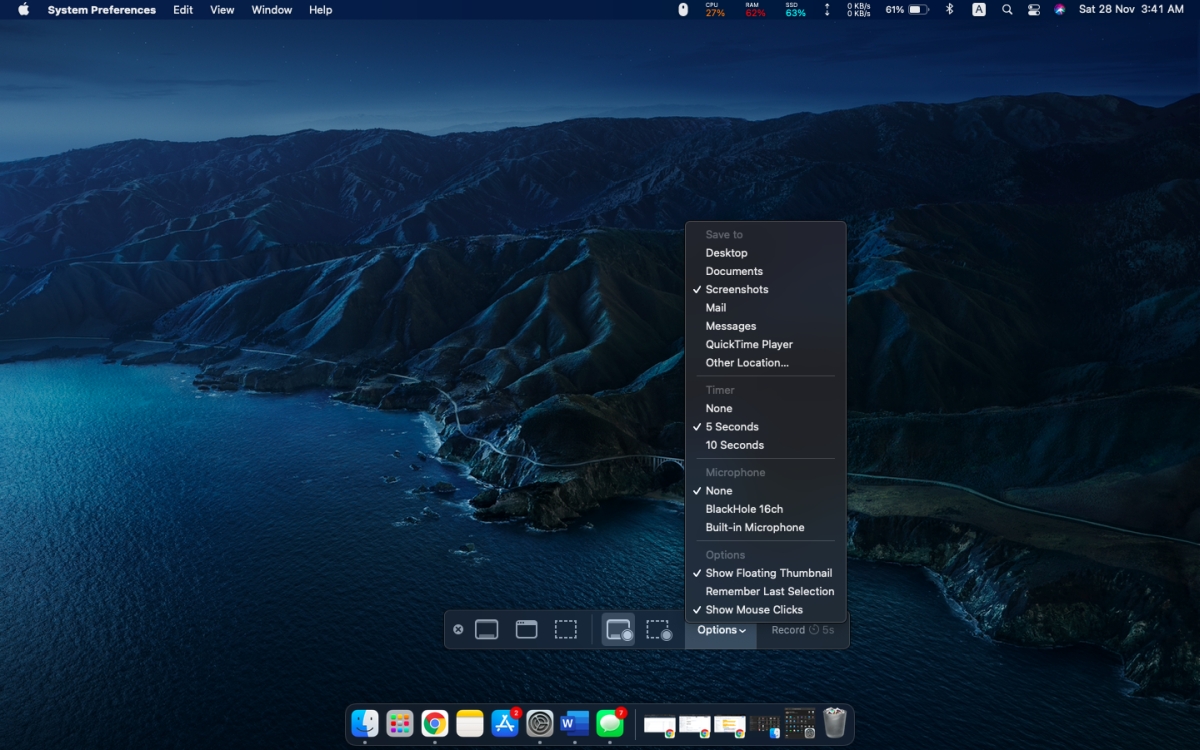 Find screenshots on macOS
Screenshots on macOS all save to a single location. Users have complete freedom to decide what that location is, or they can set it up so that a screenshot is automatically inserted into Mail or Messages.
The screenshots, once taken, can be moved to other folders and that's when you might lose them.
To find all screenshots on macOS, follow these steps.
Open Finder.
Navigate to the folder you want to search or select your Mac from the column on the left to search the entire system.
Click inside the Finder search bar and enter the following;
kMDItemIsScreenCapture:1
Tap Enter and all screenshots that are present on the Mac will appear in the search results.
You can click the plus button under the search bar to refine the results or create a smart folder out of the search.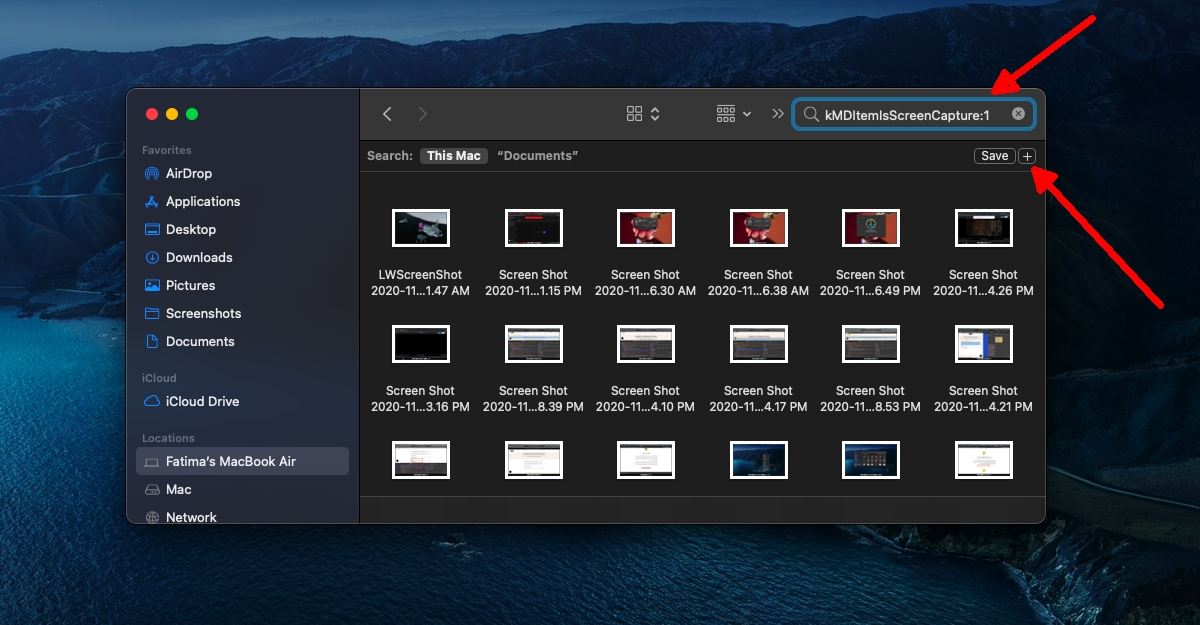 Other ways to search for screenshots
You can use the kMDItemIsScreenCapture:1 command in Terminal (mdfind kMDItemIsScreenCapture:1) or in Spotlight to search for screenshots. With Terminal, the list is clipped to show only recent screenshots. With Spotlight, you will see all screenshots but Spotlight isn't the best way to scroll through files.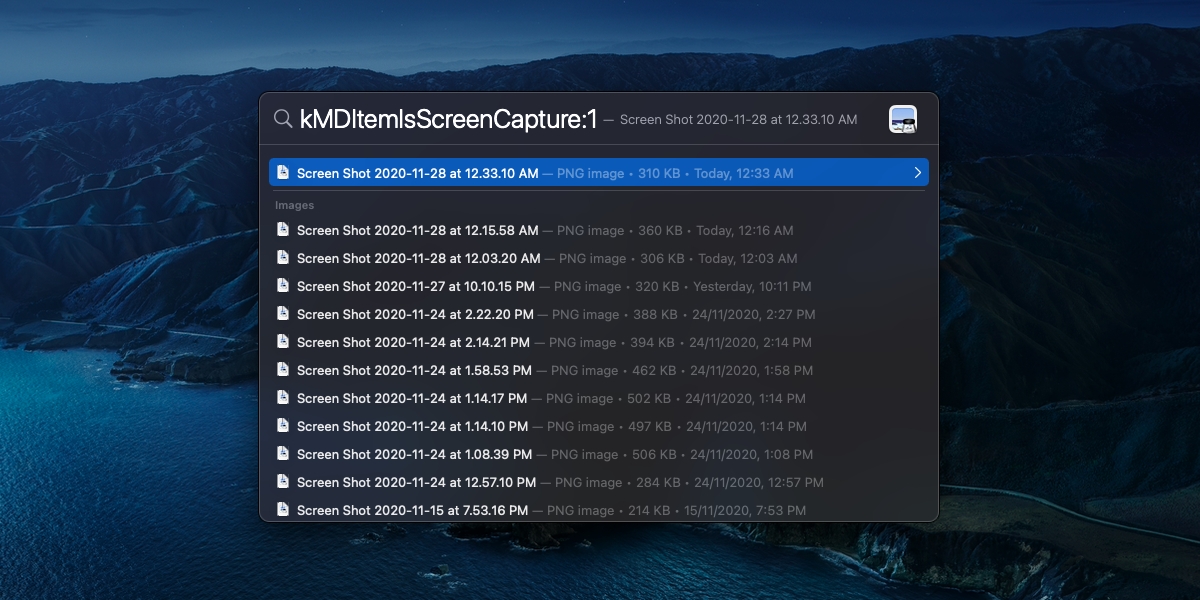 Find screenshots on iPhone or iPad
Although unrelated to macOS, something similar exists on both the iPhone and the iPad. Neither devices have a Terminal and the Files app doesn't compare to Finder but there is an easy way to view all screenshots on your phone or tablet.
Open the Photos app.
Go to the Album view.
Look for and open the Screenshots album.
Note: iOS also has a dedicated 'Selfies' album.
Conclusion
Moving a file from its default location is often necessary but with screenshots, you never know when you will need the file again, and finding it again can be hard. The command used above basically makes use of a system-applied tag that's added to screenshots.
If you've received a screenshot from another Mac user, chances are that this command will be able to find it as well. Finder allows you to customize the search results so you can narrow them down by date.