How to hide panels from System Preferences on macOS
The System Preferences app is where you can control most, if not all of macOS settings. It's a simple GUI for changing how macOS works and includes panels for managing the sound, keyboard, printers, mouse and trackpad, the desktop background, internet connectivity, as well as panels for some third-party apps. The panels are all labeled correctly so there's never any confusion as to what a panel is for. That said, you may not need all the panels in the System Preferences app. They may just contribute to clutter in which case, you can the panels you do not use. Here's how.
Hide panels from System Preferences
Open the System Preferences app. At the very top, you will see a speed dial like button which is the 'Show all' button. This button basically acts as a Home button and is visible regardless of which panel you're on. Clicking it takes you back to the main/home screen of the System Preferences app. To hide a panel from System Preferences, what you need to do is click and hold on this button. You will see a rather long menu that lists every single one of the panels on the System Preferences app. At the very bottom of this menu is a Customize option. Click it.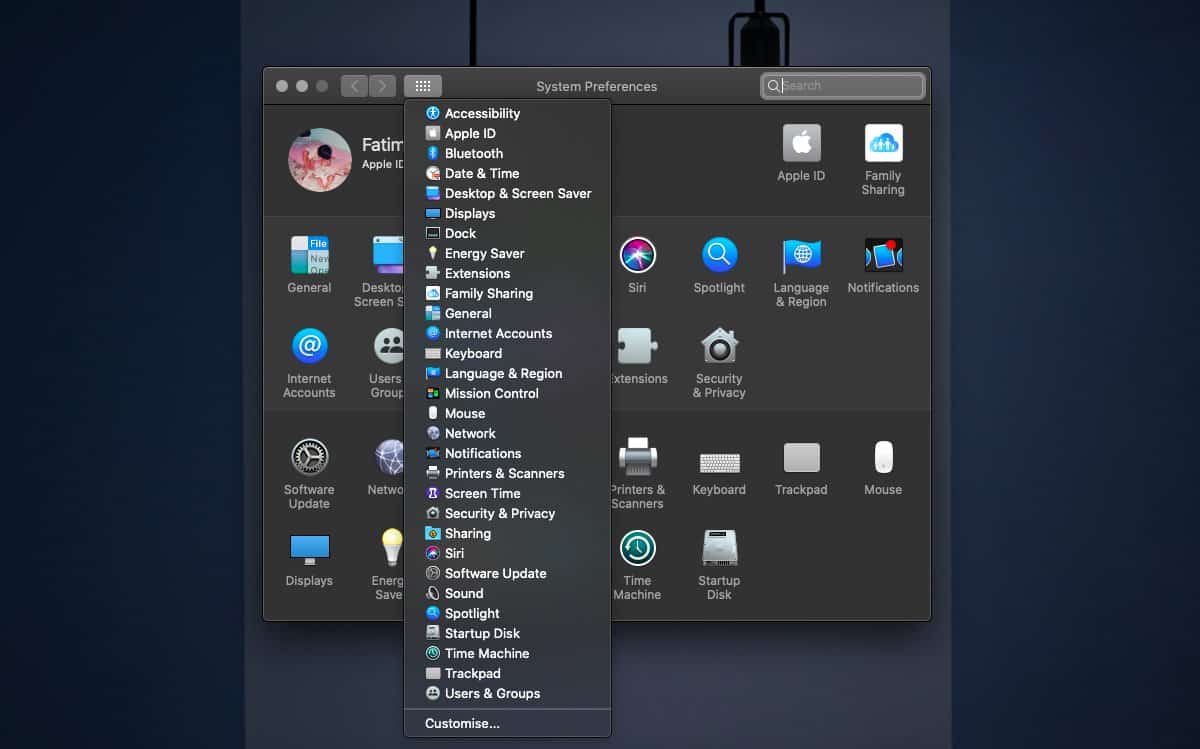 In the customize mode, every single panel except for the Apple ID and Family Sharing one will appear with a checkbox at the bottom right. Uncheck the box next to each panel that you want to hide, and then click Done. The panels will be hidden from the System Preferences app.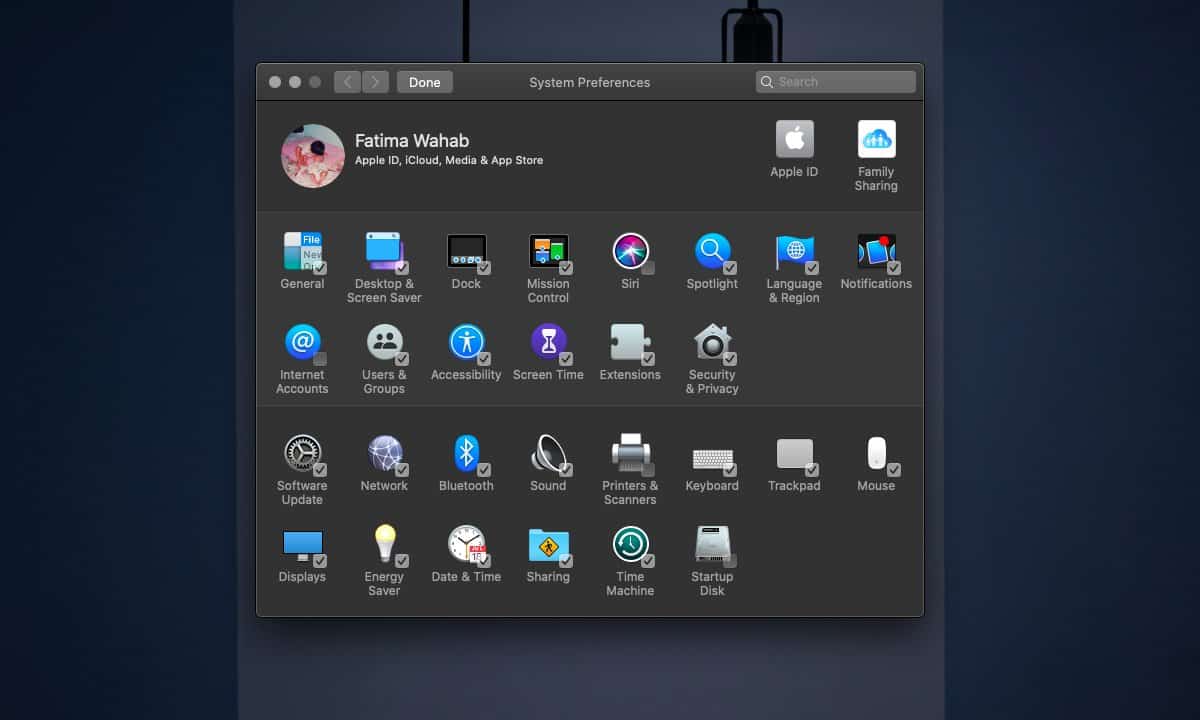 To get the panel back, click and hold on the Show All button and again, select the Customize option from the menu. Enable the panels that you want to show, and click Done.
Hiding a panel from System Preferences does not disable any functionality e.g., if you were to hide the Printers and Scanner panel, you would still be able to print to and scan documents from any printer/scanner that's connected to your system. This is just a way to declutter the System Preferences by removing items you do not use often. Additionally, if you have someone who isn't very comfortable with tech e.g., a child or someone elderly, you may want to hide a panel to keep them from changing something.
While you can hide panels from the System Preferences app, you cannot change their order. Apple has its own logic for grouping the panels and placing them where they are, and users cannot change the arrangement to suit themselves.