How to hide recent apps from the Dock on macOS Mojave
The Dock on macOS Mojave has changed a bit. It now shows you apps that you've recently accessed. The feature isn't bad in its concept but it takes up extra space on the Dock. An app that isn't pinned to the Dock appears twice when you open it; once as a recent app and once as the app window. Not all apps appear twice but for the ones that do, it's just more wasted space on the Dock. Fortunately, you can hide recent apps from the Dock from System Preferences.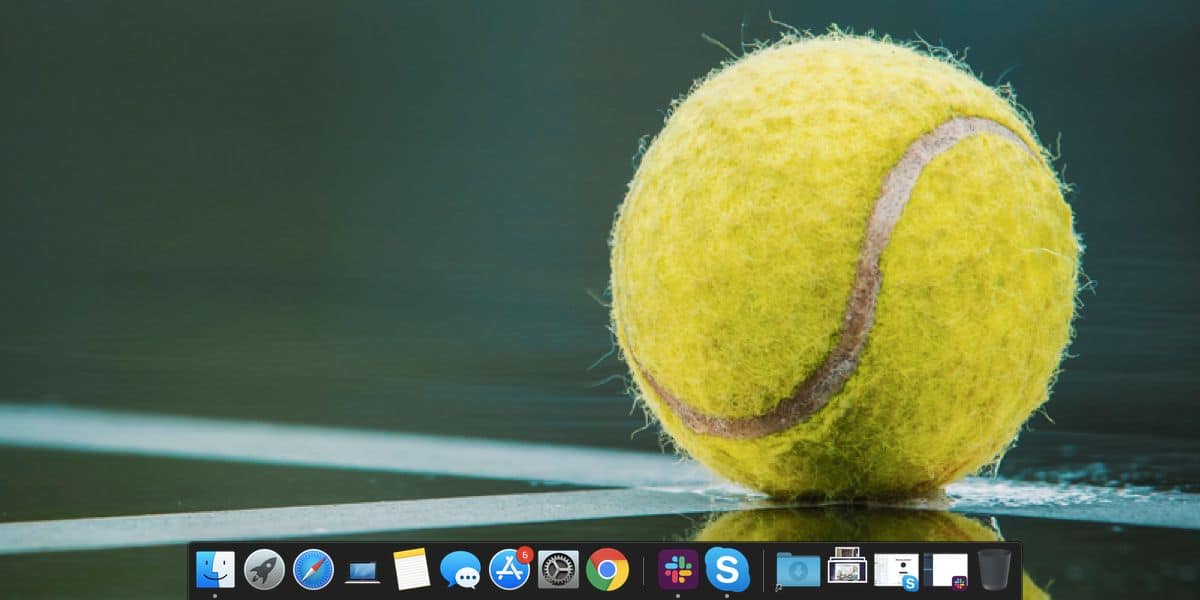 Hide recent apps from Dock
Open the System Preferences app and select the Dock preference. At the very bottom, you will see an option 'Show recent applications in Dock'. Disable it and recent items will disappear from the Dock.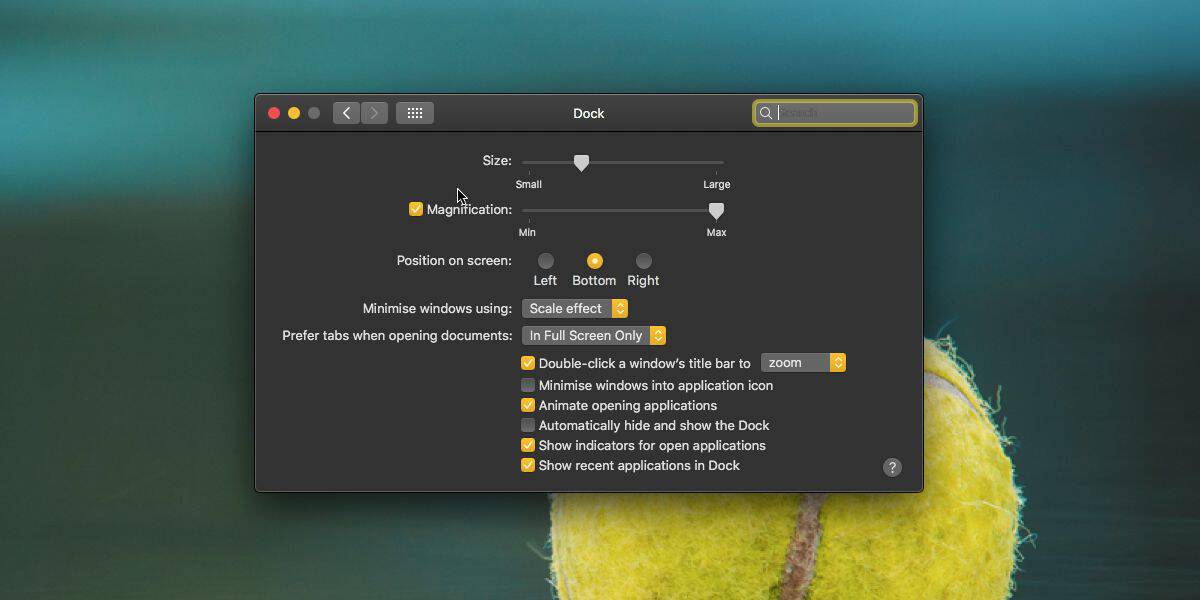 Enabling and disabling recent items on the Dock is easy however, when you disable this feature it deletes the history it keeps of apps you've recently accessed. When you enable it again, you will have to wait for your recent app history to be rebuilt.
Recent items on the Dock are limited to just three so again, the feature has limited usability.
It may surprise you to learn that Windows 10 has something similar but because it has both a taskbar and the Start menu, it's able to execute the feature much better. With macOS, the Dock has to house everything; pinned apps, Trash, folders, open windows, and Recent apps. It tends to get crowded.
If you do need to access recent apps but you're not willing to concede space on the Dock to do the job, you should look into app launchers. There's no shortage of them for macOS though the best ones carry a small price tag. App launchers will allow you to access recent apps, and even recent files from the menu bar. It will nest the recent apps under a menu so it won't be as convenient as clicking an item on the Dock but it's the only other alternative.
If you do opt for an app launcher, you will be able to use it to access not just your recent apps but also recent files and folders. You can free up some more space on the Dock that way. Recent apps and files, as a feature, is useful because it updates itself. You don't have to tell manually pin items to the list and when one is no longer being used, it's removed automatically.