Mindful: View The Day's iCal Events & Reminders On Desktop [Mac]
For many Mac users, iCal is their number one to-do list manager. The native calendar app is definitely feature rich, and beats having to pay for third party apps that might actually suck. While it is great for managing events, reminders and even multiple calendars, it doesn't give you a lot of ease when it comes to easily viewing your tasks for the day. Mindful is a Mac app available for $1.99 in the Mac app store that displays all events and reminders for the day in a simple timeline. The reminders and events are shown by the hour they are scheduled for, and an active Now line highlights the current hour of the day, so you can see which of your events have passed.
The iCal view is presented in the form of simple lines, each representing an hour, while the full day view can be placed anywhere on your desktop and the line colors can be customized to pop out against your desktop background.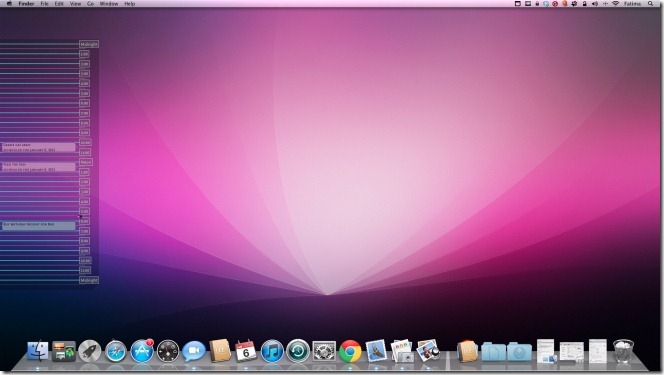 When you run the app for the first time, pick out which calendars you want the app to display events and reminders from, and select a start and end time for a day. You can change these settings from the app's preferences. The app adds a simple, calendar like icon to the system menu bar. To move where the calendar view is positioned, click the Move & Resize Mindful button, and then drag and resize it as you would any other window.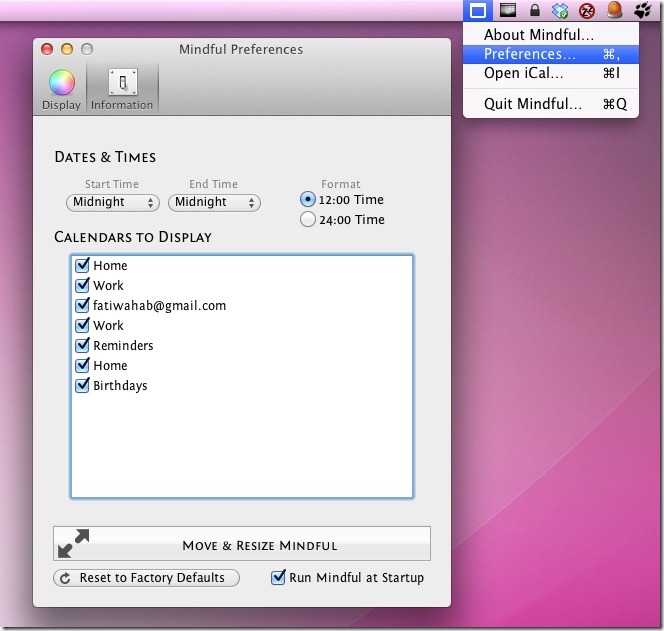 The app represents each hour by a line, reminders are shown in pink and events are shown in blue. These two colors are not customizable. You can change the color of the hour lines, the hour labels, the half hour line and the Now Line.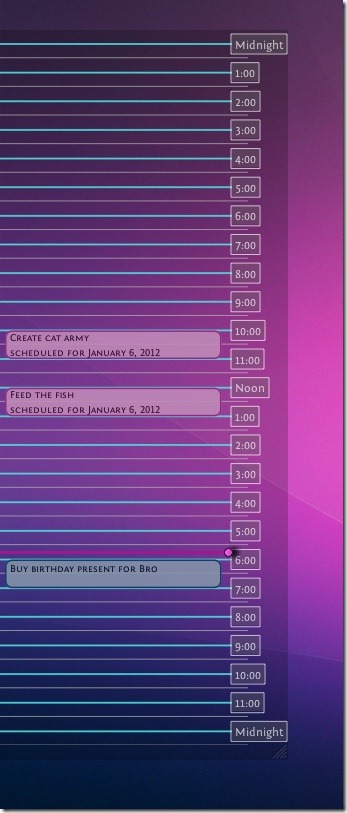 To change the color for either of the lines or the hour labels, go to the General tab in the app's preferences. Adjust the opacity of the background and events to your liking, click on the color box to change the color for the respective label. In addition to changing colors, you can increase or decrease the thickness of the Now Line. Select Run Mindful at Startup to run the app at login.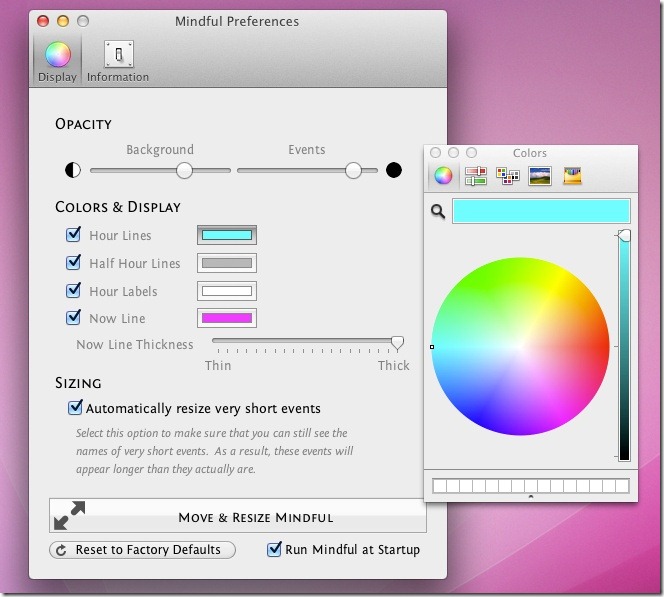 The app is an excellent and unobtrusive way of easily viewing the day's scheduled events and reminders. Since the colors are customizable, you won't have to worry about visibility. Considering the ease of access it gives, the app isn't bad at $1.99.
Get Mindful From Mac App Store