How to mirror a Mac to an iPhone
There are lots of different ways to mirror an iPhone's screen to a Mac or even a Windows 10 system. Methods include wired and wireless solutions, both free and paid. If you need to mirror a Mac to an iPhone though, you may find there aren't many options. Most aim to turn an iPhone or iPad into a second display for the Mac instead of mirroring its screen.
Mirror Mac to iPhone
There is no built-in tool that you can use to mirror a Mac to an iPhone. You will have to use a third-party app for job. The question is, which tool should you use? Most tools that you encounter for this particular job will be paid.
We recommend using MKMirror because it's exceptionally simple to use. The app is normally paid but, at the time of writing, is free. Additionally, the app only has to be installed on a Mac. Nothing needs to be set up on the iPhone you will be mirroring the screen to.
Download MKMirror from the Mac App Store.
Install, and run the app. Grant it accessibility access so that it can stream your desktop.
Once you've granted the app all the access it needs, you will see a QR code. Scan the QR code on your iPhone (use the stock Camera app on the iPhone).
Safari will open on your iPhone.
The Safari tab will mirror the Mac screen.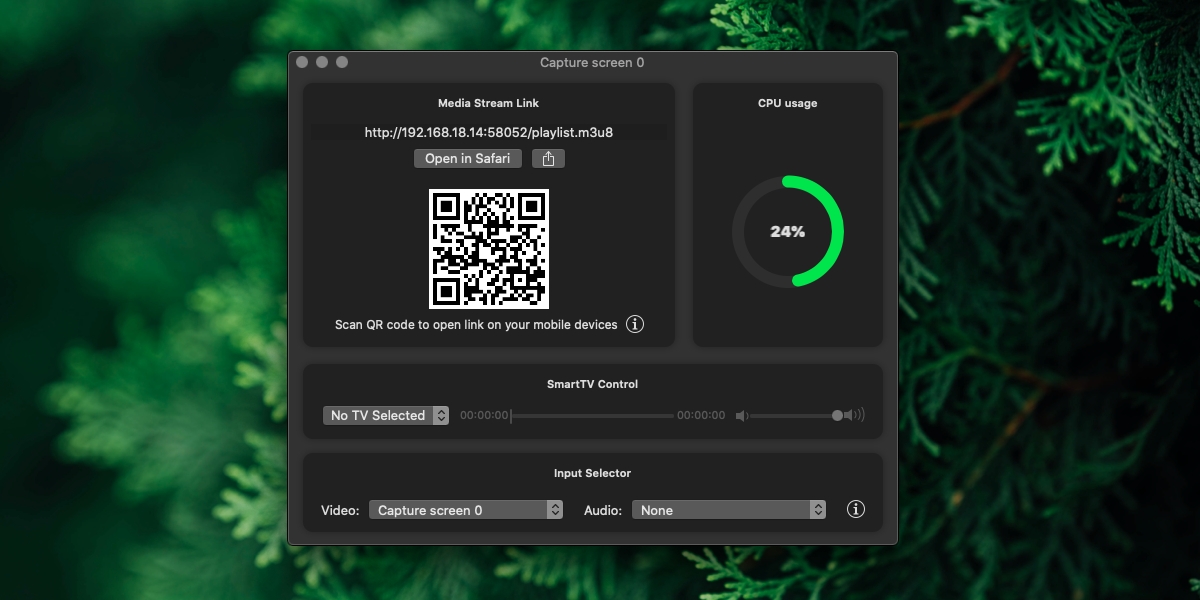 Stream Mac webcam to iPhone
The MKMirror app can also be used to stream input from the Mac FaceTime camera to an iPhone.
Run MKMirror.
Under the Input selector section, open the Video dropdown.
Select FaceTime in HD Camera.
Scan the QR code on your iPhone to view the Mac camera feed on it.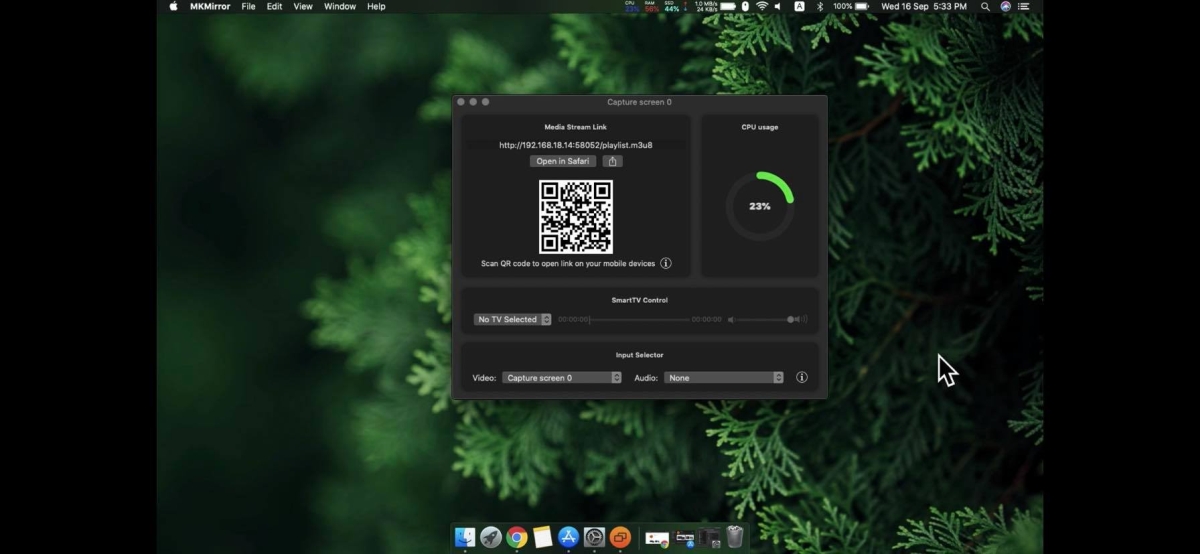 Mirror quality
The mirrored Mac display looks perfect fine on the iPhone. MKMirror is a mirroring tool only so you won't be able to control the Mac from your iPhone.
There is lag between the devices and it is noticeable. It doesn't make the app impossible to use but it is there. It's possible that if you mirror the Mac screen to multiple iPhones at the same time, the lag may increase.
You cannot stream audio unless the audio is coming from a virtual audio device on the Mac.
While advertised as a solution for mirroring a Mac screen to an iPhone, this will work just as well on an Android phone. The app uses HTTP live streaming and most modern phones support it just fine.