How to share the screen over the network between Macs
Screensharing between two computers is often a complicated process. macOS has a built-in feature that makes it incredibly easy to share your screen with other Macs on the network. Here's how it works.
Set up
You need two things to share your screen over the network between two Macs. The first is both Macs should be on the same network. The second is that the Mac that will be sharing its screen should have a password set up for it. This second requirement can be skipped but it may lead to problems later where anyone can access your screen. Decide what works best for you.
You might also want to enable Do Not Disturb while you're sharing your screen.
Screen sharing over the network
The Mac that will be sharing its screen will be referred to as the Host Mac, while the Mac that will be accessing the screen will be referred to as the Remote Mac.
Enable screen sharing on Host Mac
Open the System Preferences app and go to Sharing. From the column on the left, select the Screen Sharing option. Once it's on, select the accounts that you'd like to share the screen from. You will notice that once Screen Sharing is enabled, you get a network address and a network name to access the Mac from. Take note of the Mac name. We will not be using the network address since it's slightly more complicated.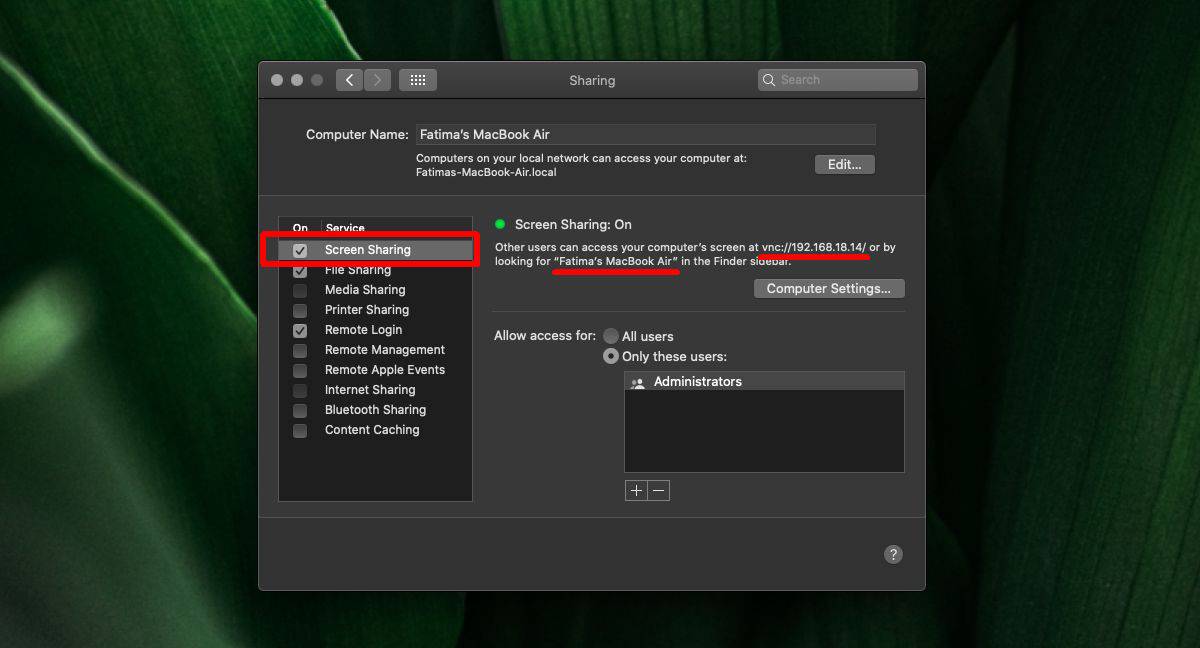 Access screen from Remote Mac
Open Finder on the Remote Mac and click Network in the sidebar. Under Network, you will see the Host Mac. Select it, and at the top, click the Screen Share button. You will be prompted to enter the user name and password for the account that you want to access the screen for.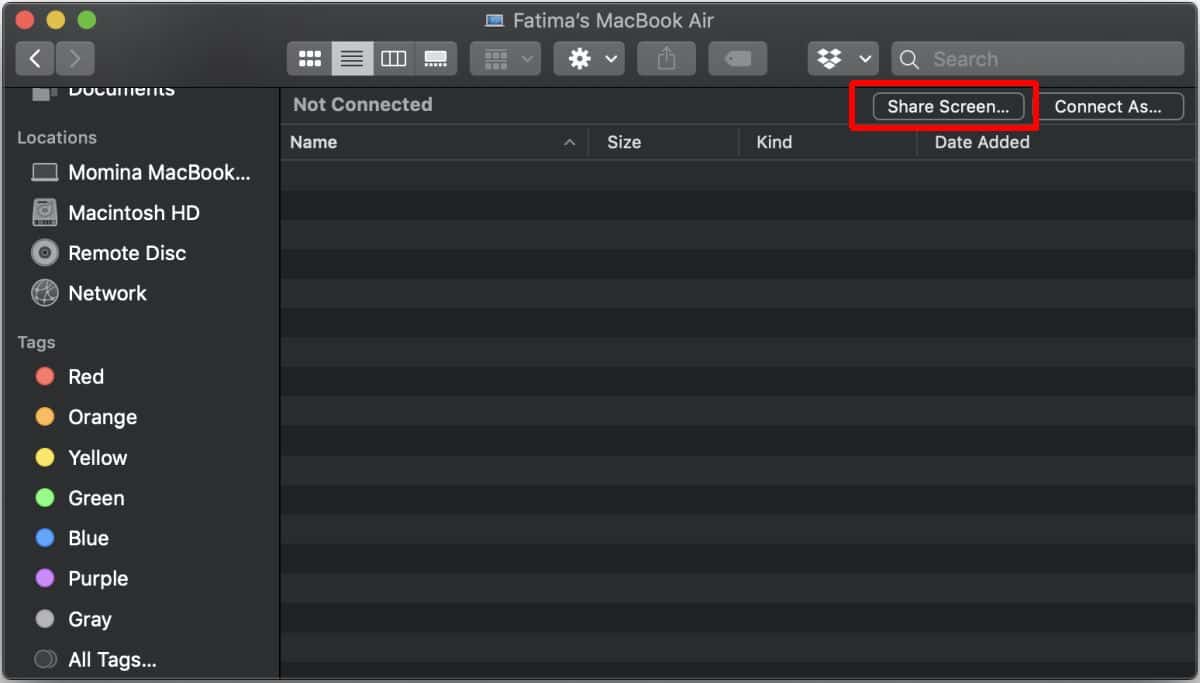 Once you enter the correct user name and password, a new window will open with the screen from the Host Mac mirrored to it.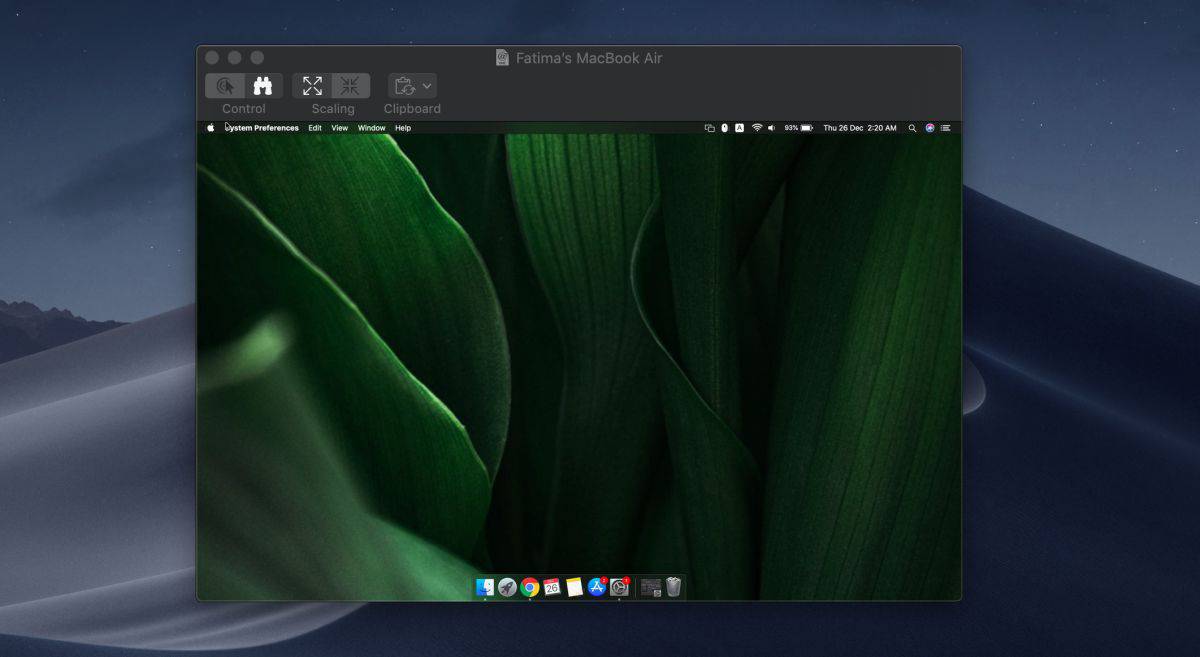 This is simple screen sharing where the Remote Mac can see what's going on, on your screen but it cannot assume control of your system. If you'd like to grant the Remote Mac the ability to control your system, you will first have to enable it on the Host Mac. The option is under Sharing. Click the 'Computer Settings' button and enable the feature.
This feature is strictly a screen sharing feature and audio is not streamed with it. If you're hoping input from the mic on the Host Mac will be heard through the speakers on the Remote Mac, you will be disappointed.