How To Show Keystrokes On Your Screen On macOS
macOS has a little feature that you can use to find your cursor if you lose it. Simply jiggling your mouse, or swiping on a trackpad will enlarge it on your screen before returning it to its right size. Visual cues like that are pretty useful. If you've ever needed to view keystrokes on your screen when they are pressed, whether to help you work better or to make a good screencast, Keycastr is a great tool that can do just that. Keycastr can show keystrokes on your screen as overlays. You can customize the color of the overlay and the text. It has two different styles for showing keystrokes and you can opt to only show keystrokes that are used with the Ctrl, Command, Option, and Shift keys.
Show Keystrokes
Download Keycastr from Github. It's a free, open source app that requires accessibility permissions. Once you download it, open the System Preferences and go to the Privacy & security preferences. Go to the Privacy tab, select Accessibility from the column on the left. Click the plus button at the bottom and select Keycastr.
Once you've added the app, you can run it. You definitely want to go through the preferences. Go to the Display tab and check out the visualizer options from the 'Selected visualizer' dropdown. As for the rest, customize how you want to show keystrokes. The defaults are great but your own specific needs might require changing them.
The Svelte display shows an overlay that will only highlight the Command, Option, etc, keys. You can enable the 'Display all keystrokes' option to view every single key.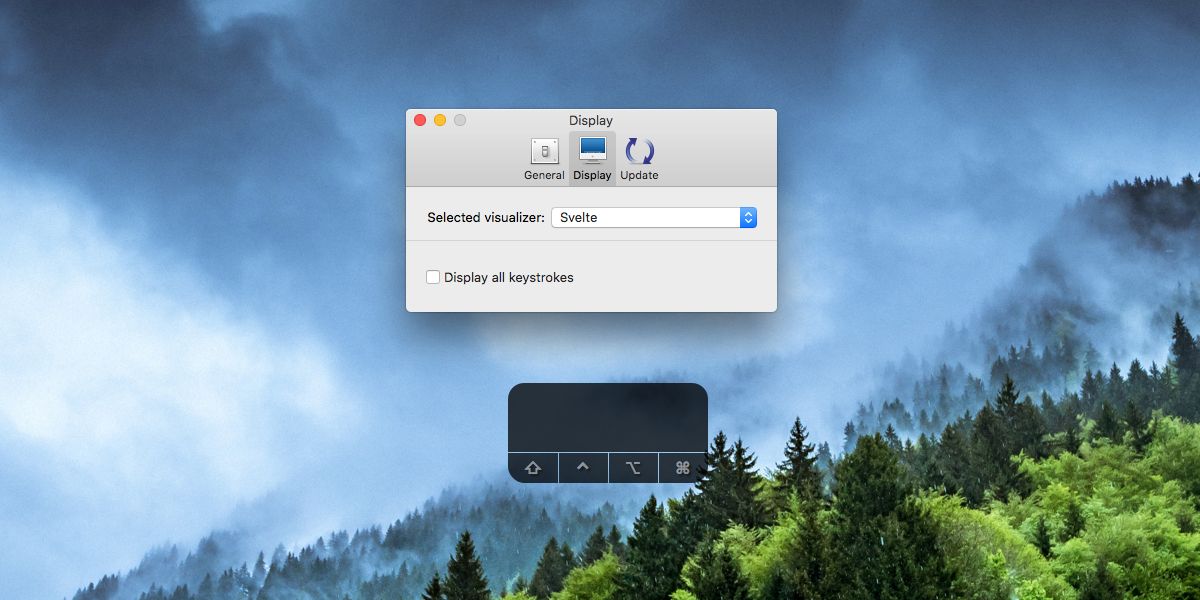 The default visualizer shows keystrokes at the bottom left. To move it to the middle, use the cursor to drag it wherever you want it to appear.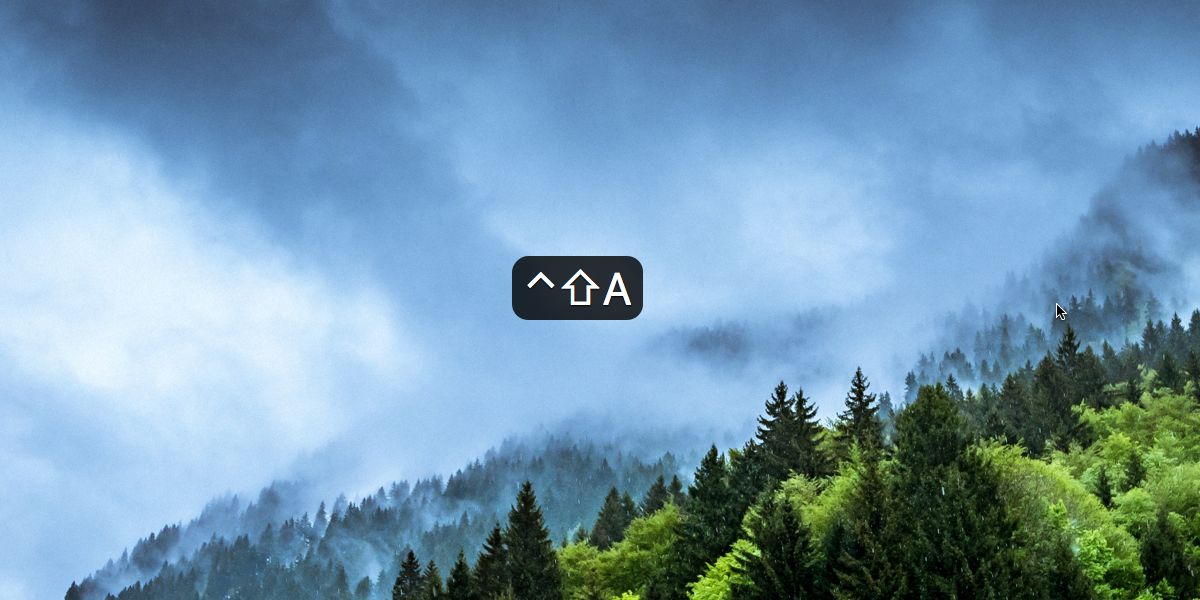 The app is great for anyone who needs to routinely record a screencast. You can always add the strokes as text in post-production so this app isn't something you can live without however, this makes it much easier. You can position the overlay anywhere on your screen; you're not just restricted to the bottom left corner or the center of the screen. If the default position of the overlay is outside the recording area, you can move it to wherever suits your recording best.
Outside of a screencast, this tool is great if you're learning to use keyboard shortcuts with a new, complicated app. Visualizing which keys you're pressing will help you learn the shortcuts a lot faster.