How to use Command + Tab to switch to app windows on macOS
macOS has an app switcher that you can activate with the Command+Tab keyboard shortcut. This app switcher isn't the most intuitive to use. It seems to only let you select an app as its primary function. If you want to switch to an app, you have to release the Tab key and use the Option key to switch to the most recent window for that app. With browsers or the Finder, you have multiple windows and it's hard to switch to a particular one. You're better off using Mission Control. If you'd like to use Command+Tab to switch to app windows, you need a free app called AltTab. It not only shows you all the windows for an app, but it can also show windows that have been minimized, and apps that have been hidden.
Command+Tab to switch to app window
Download AltTab. By default, this app works with the Option+Tab key but you can change it from the app's preferences. Open the Alt key dropdown and select Command. You can also change how much space the app takes up on your screen, the number of thumbnails it shows in a single row, the size of the app window previews, and the size of the text. You can also change which key is paired with it i.e., you don't have to use the Tab key. Enter the code for the key you'd like to use in its place. If you're not sure about the key code, the app has a built-in reference that you can use.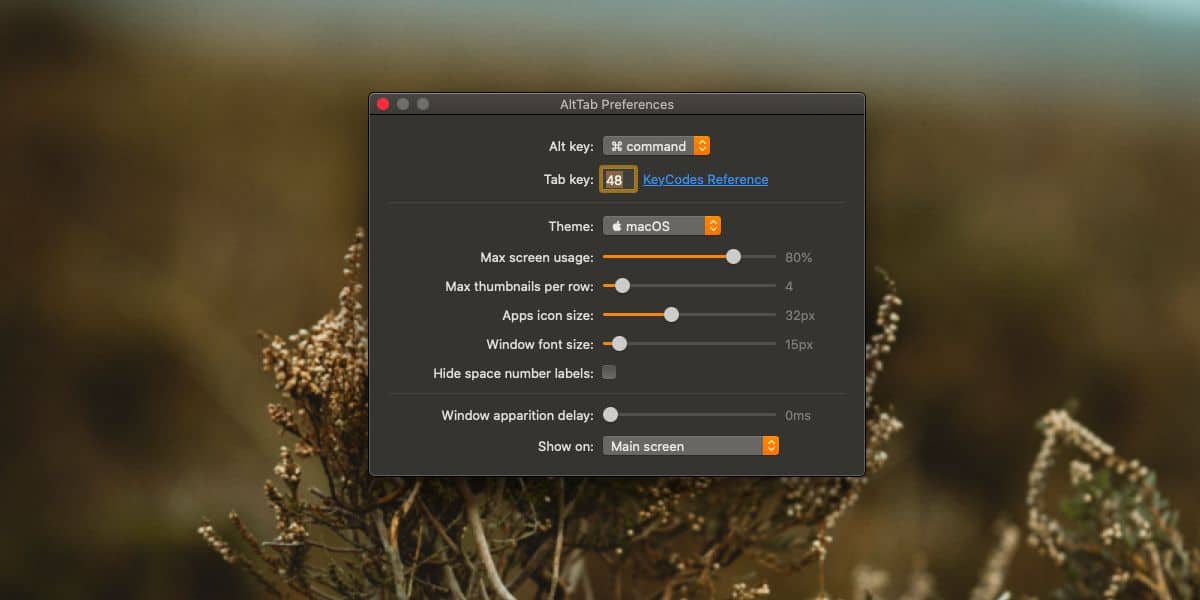 Once you have the app set up, close the preferences and allow it to run from the menu bar. Use the Command+Tab keyboard shortcut and you will see a preview of every single app window that is open. If you do not release the Command key, you can use the Tab key to cycle through the different windows. Release the Command key when the window you want to switch to is active/selected.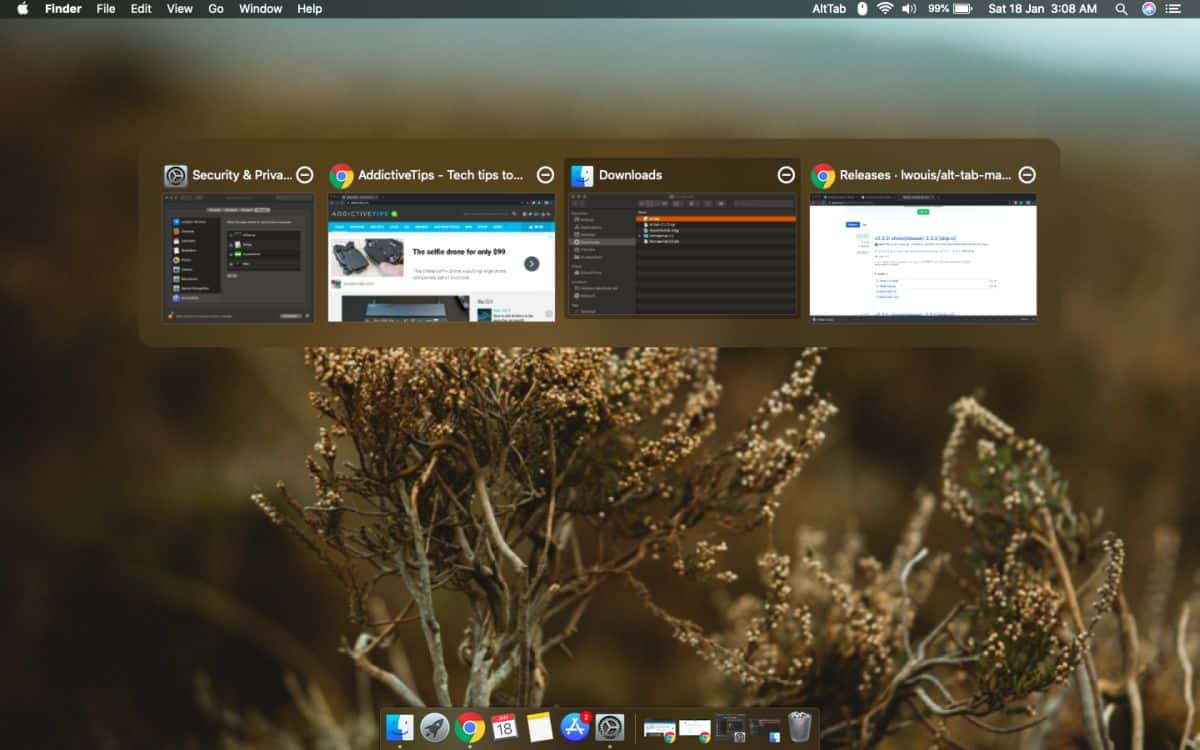 The stock ap switcher on macOS can do all this but it's a far more complicated process that involves several different keys to be used. The behavior that AltTab introduces mimics the app switcher that you get on Windows. If you're switching to macOS from Windows 10, or you'd just like an easier way to switch between apps, this app is worth a try. It is compatible with Catalina and still in active development.
There are other apps that add the same, or similar functionality to macOS but AltTab is both free and highly customizable. It also works really well when it comes to generating a thumbnail for a window.