How to view battery usage on macOS Big Sur
macOS Big Sur has been released to the general public. You can upgrade to the OS right now. Apple's servers that buckled under the OS' release seemed to have stabilized enough for most users to be able to upgrade.
Big Sur brings a noticeable change in design to macOS, the version number has graduated to 11.0.1, many features have been added to bring the OS on-par with the current version of iOS, and some new features have been added as well.
View battery usage on macOS
Of the many new features added in Big Sur that bring it on-par with iOS, there is a new battery usage view. It basically shows how your battery discharges over a period of time. It can keep historical data for up to ten days.
To view battery usage on macOS, follow these steps.
Make sure you're running Big Sur i.e. macOS 11.0.1.
Open the System Preferences app.
Click the battery preference (there's a new icon for the preference).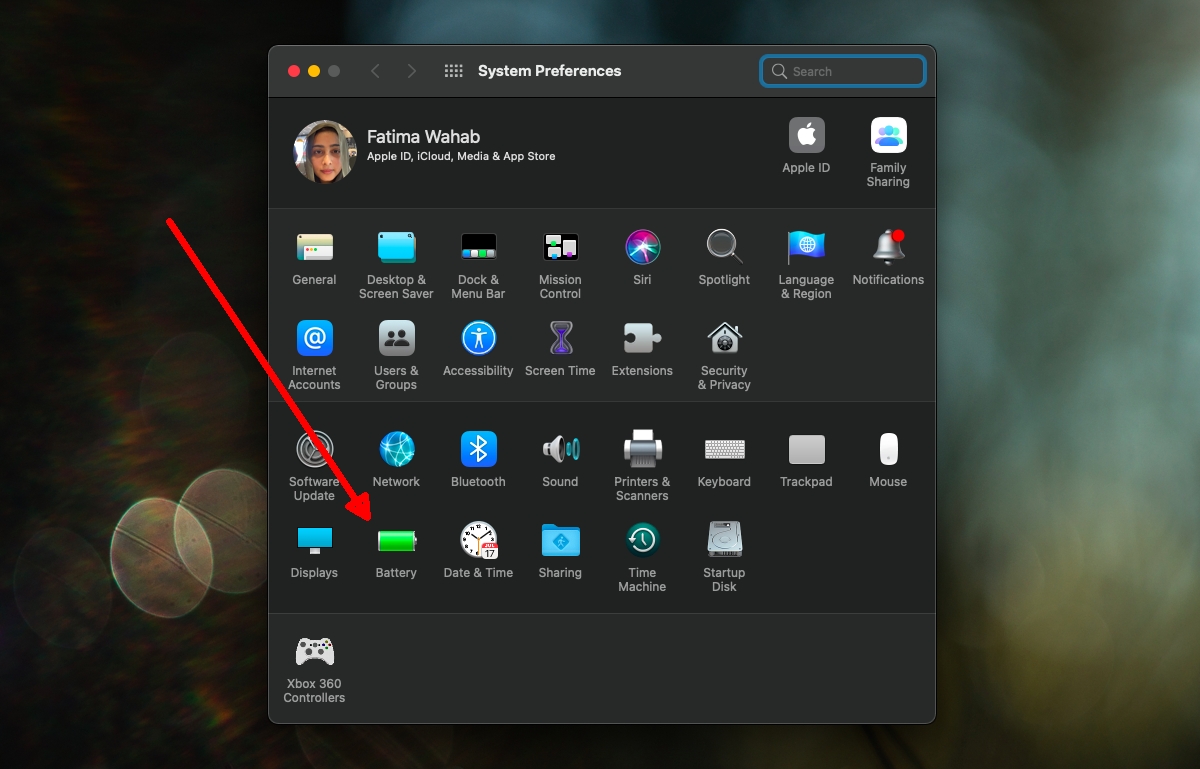 Go to the Usage History tab.
The Last 24 Hours tab will display when the battery was charged and the level it was charged to, as well as when and how much it was discharged.
The Screen On usage will show when the battery was actively being discharged.
The Last 10 Days tab will show battery usage for the last ten days however, macOS did not save this information prior to Big Sur so you will have to wait for the data to populate over the coming days.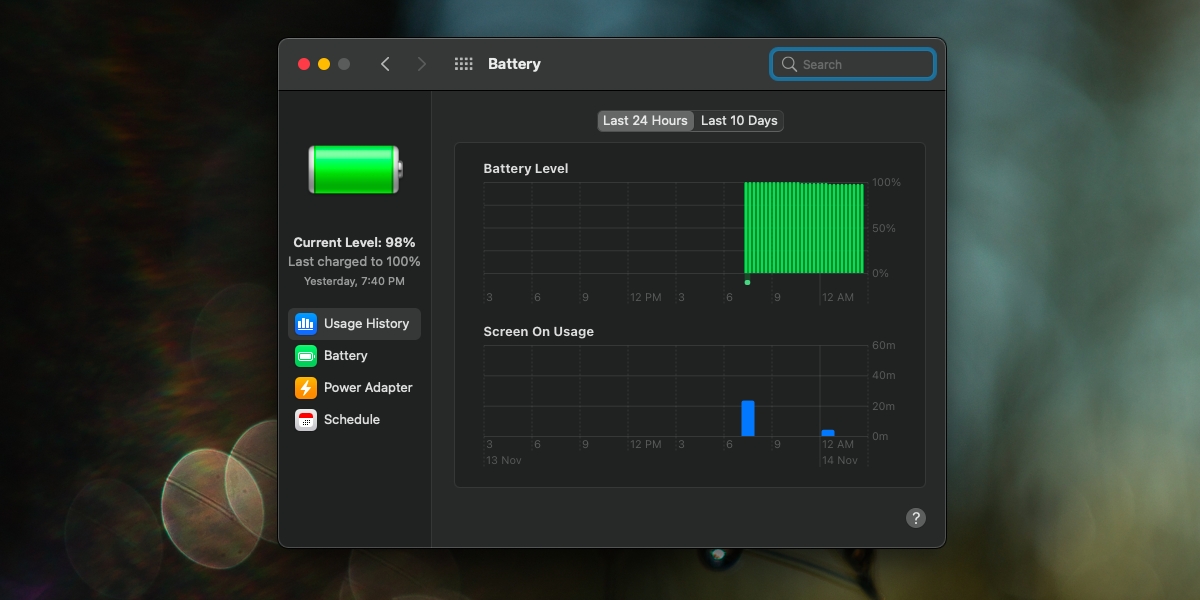 Note: The battery usage view will not be available for iMacs and Mac Minis for obvious reasons i.e., they do not have a battery.
Per-app usage
The Usage History for the battery mimics a similar feature on iOS however, unlike iOS, users cannot see the per-app battery usage. You can find third-party apps that can measure power consumption by apps but so far, macOS has not added the feature.
Third-party apps may be able to report battery usage per-app but a stock feature on macOS would be far more reliable. All other tabs in the Battery preference have features/options carried forward from previous versions of macOS.
Set up alerts for low battery usage.
Conclusion
The battery on a MacBook generally has a good life. macOS reports battery cycles accurately and that alone will tell you how many more years you can get out of it. The battery usage graphs are still useful since they will allow you to check when your battery drained faster than normal. You can then review your workflow to figure out what drained the battery.