We are reader supported and may earn a commission when you buy through links on our site.
Learn more
Best HTPC Software In 2021 for Home Streaming
Today, we're going to cover the best HTPC software. By the time you're finished reading, you'll have gained a thorough understanding of the best options currently on the market, and how you might implement them in your own living room.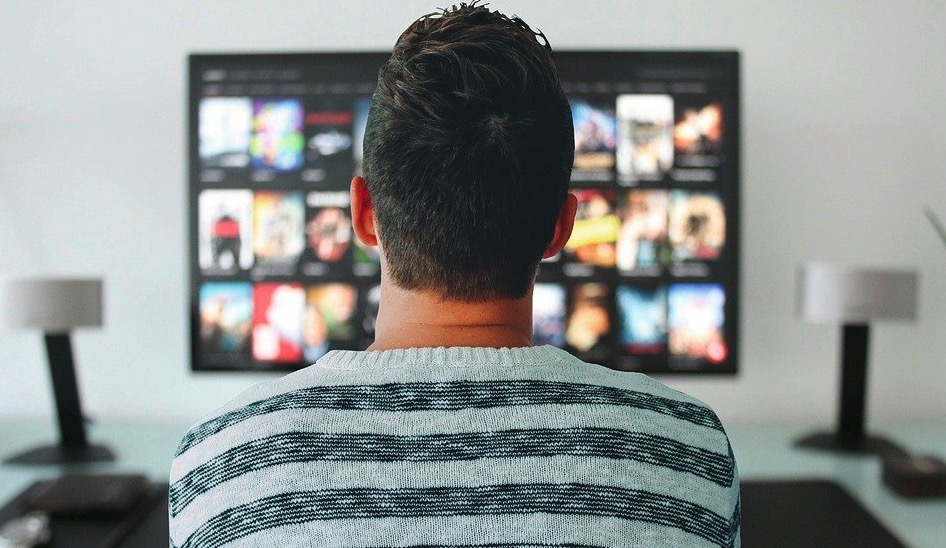 HTPC software is short for Home Theater PC Software. This is an important distinction to make, as the vast majority of applications made for PC usage are meant to be used on a desktop with mouse and keyboard and the user sitting close to the screen. In fact, users sitting far away from the screen and using a non-native interface like a remote or gamepad may find navigating the average PC application's interface unwieldy or even difficult.
HTPC, on the other hand, allows you to make full use of your computer as a media center with a streamlined UX. This type of software is specifically designed to accommodate alternate control schemes for use in a home entertainment setting. Furthermore, HTPC allows you to stream a wide variety of media files directly from your computer onto your big-screen TV with ease. You can even stream from other computers on your home network or from the internet.
30-days money back guarantee
Before You Start Streaming, Get a VPN
If you'll be streaming content from off the internet, consider investing in a VPN. VPNs, or Virtual Private Networks, will protect you from third parties snooping into your internet traffic or tracing your location by looking at your IP address. If you'll be, say, doing a lot of large file downloads or streaming with Kodi add-ons, you may want to consider a VPN to avoid throttling or copyright strikes from your ISP.
While there are a multitude of great VPN services out there, we have a favorite in this area already.
1. NordVPN – Best VPN for Home Entertainment Systems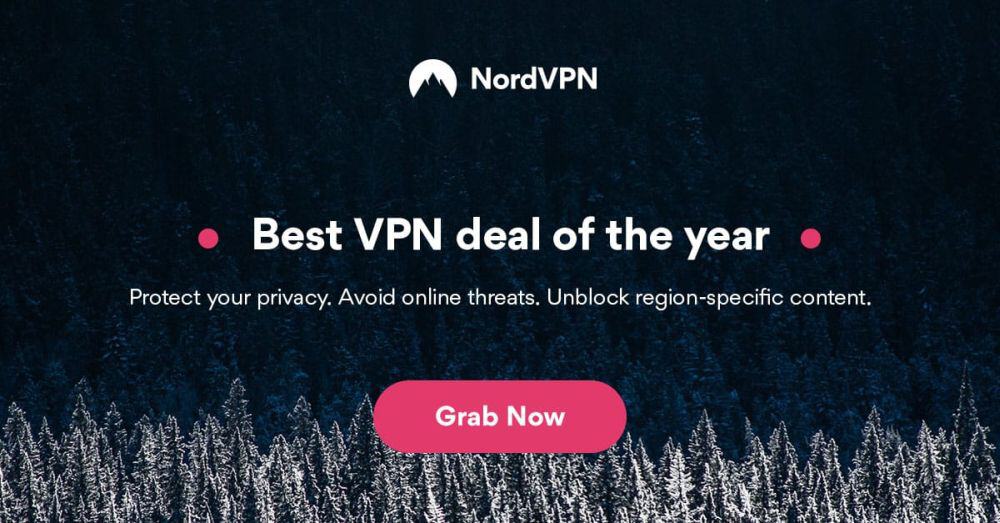 Among privacy buffs and home entertainment aficionados, NordVPN has long held a well-deserved reputation as an indispensable tool. It offers secure connections to over 5,800 servers in 59 countries, allowing you to virtually relocate into different regions of the world to access geoblocked content.
NordVPN even works with sites like Netflix, which normally block out VPN traffic from accessing international content libraries. It works through a combination of unbreakable 256-bit AES encryption via NordLynx, and built-in smart DNS functionality. Unlike VPNs of the past, this incredible level of privacy doesn't come at a cost to performance, so you can enjoy buffer-free streams on your HTPC system–even in 4K.
What's more, you can stamp out ISP tracking and stop them from throttling your streaming traffic. And with NordVPN's solid no-logging policy, there are absolutely no records of your activity left behind which could be used to identify you and put a damper on your media binges.
Read our full NordVPN review.
Pros
Highly affordable plans
No bandwidth caps
Zero leaks: IP/DNS/WebRTC
Retains no metadata of your browsing
Money back guarantee policy.
Cons
Automatic server selection can be unreliable
Apps can sometime be slow to connect.
Which HTPC Software is Right for You?
With HTPC software properly defined, we're going to take a comprehensive look into the top options on the market and tell you which ones are most worth using. We'll also give you a few tips as to their exact usage scenarios and how you may be able to make better usage of them in your own home. Before that, however, we need to take a moment to teach you how to ensure that your privacy and security are maintained while streaming from the internet using a VPN.
The Best HTPC Software of 2021
Kodi
Supported OSes: Windows, MacOS, Linux, Android, iOS
Supported Media: Video (Movies/TV Shows), Music, IPTV, Radio, Photos, Games (with add-ons)
Streaming Capable?: Yes
First up on our list is Kodi. If you follow Addictive Tips, you'll already know that we do a lot of extensive Kodi coverage on this site, mostly on installing the best repositories and add-ons for streaming IPTV. But Kodi isn't just a streaming box, though. It offers incredible versatility for managing and playing all kinds of media types, thanks to its open-source architecture.
Kodi add-ons developed by 1st and 3rd party developers alike add a truly staggering amount of functionality to the application. A popular example is Trakt, which tracks your viewing habits and syncs them to your Trakt account so that you can keep track of what you have and haven't yet seen on your Kodi machine (while sharing this information with your friends)!
A few add-ons even make it possible to play retro games on Kodi. While Kodi isn't necessarily meant to be used as a gaming machine (though we'll go over a piece of software that is a bit later), it's really cool to see just how flexible Kodi really is.
While Kodi has an initial learning curve, you're in for a great time once you learn how to add media sources and install add-ons. Once you've figured out the basics of Kodi, you'll be able to customize it to perfectly suit your every media-viewing requirement.
Plex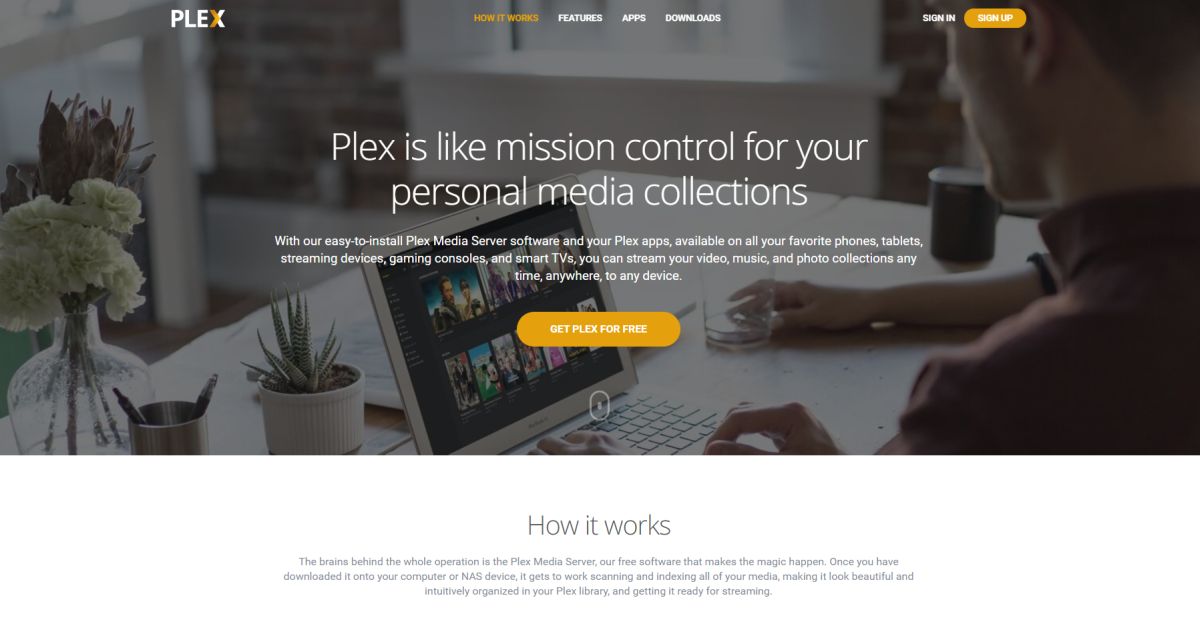 Supported OSes (Server): Windows, Mac, Linux (various distros)
Supported Platforms (Streaming): Windows, Mac, Android, iOS, Kodi, many more
Supported Media: Video (Movies/TV Shows), Music
Streaming Capable?: Yes
The purpose of Plex is to encourage you to run your own media server and use it to its fullest potential. This may sound daunting to many untrained users, but fortunately Plex makes it extremely easy to turn your main PC into a media server from which your phone, other PCs in the house or even other PCs across the internet can stream your media.
Plex, like Kodi, also offers add-ons and custom channels, though Plex is better suited for streaming your own media between the two. However, if you're a diehard Kodi fan (and really, who isn't?) you'll be overjoyed to learn that you can access your Plex library via the Plex for Kodi application. Seamless integration makes for an incredible all-in-one media viewing experience that is truly second to none.
For most HTPC solutions, we find a combination of Kodi and Plex to be the most powerful and flexible solution.
Steam (Big Picture)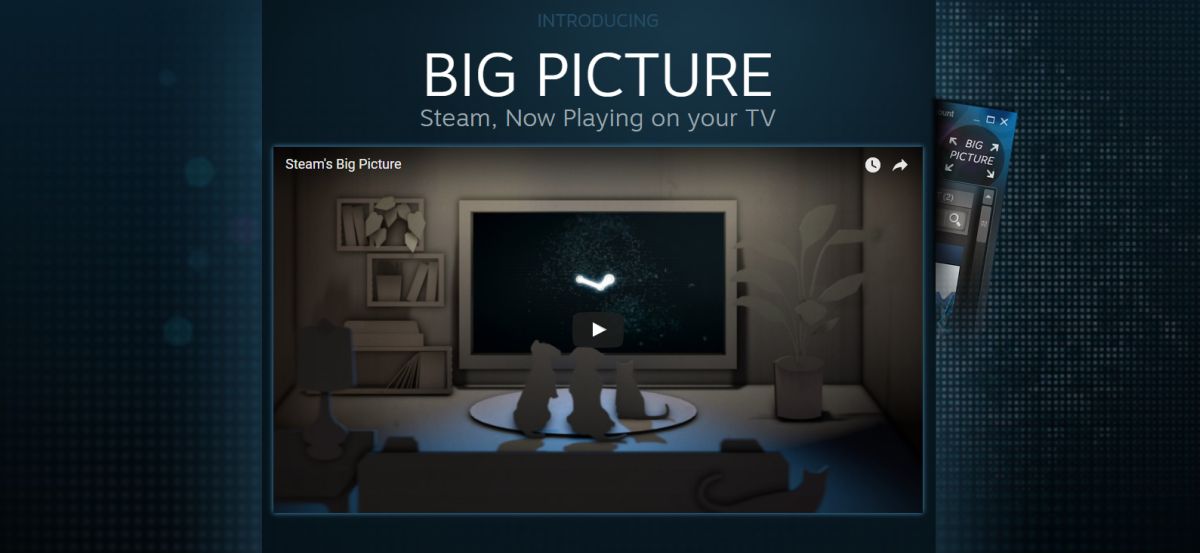 Supported OSes: Windows, OS X, Linux, Steam OS
Supported Media: Games (Dependent On OS)
Streaming Capable?: Yes
Steam is the most popular PC gaming platform out there, bar none. This is for a multitude of reasons, but the crux of it is that Valve (the company that runs Steam) has a great reputation in the industry for innovative game titles like Half-Life, Counter Strike or Team Fortress. Steam makes regular sales at a much lower price than other digital platforms, and because of this it's become a staple for any PC gaming enthusiast.
In more recent years, Steam has started moving in some interesting new directions. Namely, a Linux-based Steam OS was released to encourage the porting of more games to Linux and to enable console-like experience for PC gamers. With the addition of Steam Big Picture, users can now navigate the entire interface with a gamepad, allowing them to enjoy all of their favorite PC games with a controller on the couch.
In addition to Big Picture, there's also In-Home Streaming. In-Home Streaming allows users to stream their games from a host PC onto a weaker "client" PC. For instance, if you have your gaming PC in your room and a lightweight HTPC in your living room, In-Home Streaming will allow you to play all of your games on your HTPC.
However, Steam Big Picture isn't perfect. Many PC games are handled differently, so not all of them will be immediately compatible with Big Picture and may require some extra configuration with a keyboard/mouse setup. In case this comes up, we recommend having a Steam Controller or specialized remote handy for these scenarios.
Emby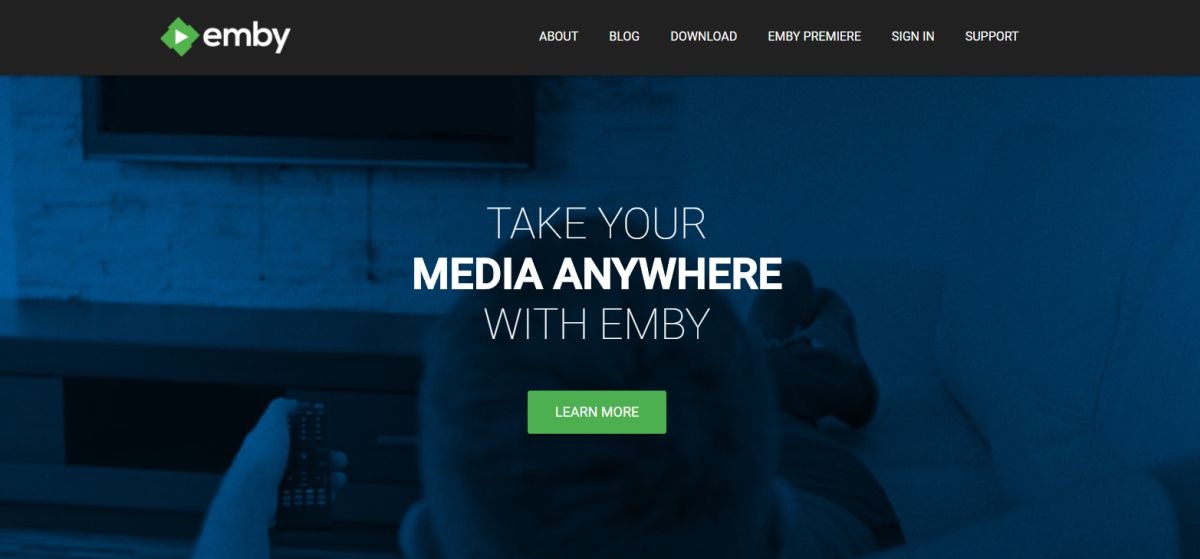 Supported OSes (Server): Windows, Mac, Linux, NAS, Docker, FreeBSD
Supported Platforms (Streaming): Android, iOS, many more
Supported Media: Video, Music
Streaming Capable?: Yes
Emby is a solution that focuses on two things above all: streaming media and ease of use. While it isn't the most powerful or in-depth media streaming solution out there, it might just provide the friendliest user experience for those who aren't as comfortable tinkering with a media server (or who may not even know what it is at all). Additionally, your Emby implementation is compatible across a wide range of platforms, allowing you to bring a tailored media-viewing experience to your laptop, tablet or smartphone as well as your living room PC.
While we do think a Kodi/Plex implementation would provide you with the best experience in the long-run (especially once you learn how those applications work) Emby is an ideal HTPC option for less tech-savvy users.
A Few Control Methods
If you're getting set up with HTPC software, consider plugging in a Bluetooth dongle and grabbing one of the following peripherals to save yourself some headaches.
The Rii Mini pretty much takes a keyboard and touchpad and makes it handheld for your convenience. If you're using an HTPC on your couch, there's nothing more infuriating than a popup or an issue arising that requires a mouse or keyboard to work around, especially when you don't have either of those things on hand! Instead of having to plug in some clunky extra hardware when this happens or run to the host PC (if you're streaming), just have this little guy on hand when you need it.
The Steam Controller is another great option, especially if you see yourself playing a lot of games in your living room. While the dual touchpads may be a little strange at first, they're actually well suited to enable the user to play mouse-centric titles that would otherwise be impossible with a controller.
Additionally, once you get past the initial learning curve, the accuracy of the touchpads in first-person shooters is typically much better than that of an analog stick (though not quite as good as a mouse), especially if you're playing multiplayer games.
The touchpads on the Steam Controller, alongside all of its configuration options within Steam, make it ideal for easy HTPC usage and gaming. If you don't mind getting used to a new gamepad configuration, the Steam Controller is a great option.
If you're already a hardcore gamer and you'd prefer to use a familiar gamepad, an Xbox One controller is a great choice for any Windows-based HTPC. Note that you'll need to have Bluetooth or use a USB wireless adapter to utilize this controller on your HTPC, however.
Once the controller is connected, though, you'll hardly have to do any configuration at all. This is because Windows is already designed with Xbox controllers in mind, and while you can't use them for desktop applications, it works well within Kodi and Big Picture. The Xbox One controller is also just a truly solid gamepad overall.
Conclusion
If you want detailed help setting up any of these applications, keep browsing Addictive Tips or comment below for some assistance. We hope that this article helped you determine the best HTPC software for your needs.
What will you be using for your HTPC? Comment below and let us know!