We are reader supported and may earn a commission when you buy through links on our site.
Learn more
Best Plex Channels for 2021: Movies, TV Shows, Sports and Music
Plex has made huge strides in the video streaming market space. It sits alongside Kodi as one of the best ways to get content from your home PC to your TV or other internet connected device. Plex can be installed on a wide variety of hardware, too, making it an elegant solution for many of your movie streaming woes.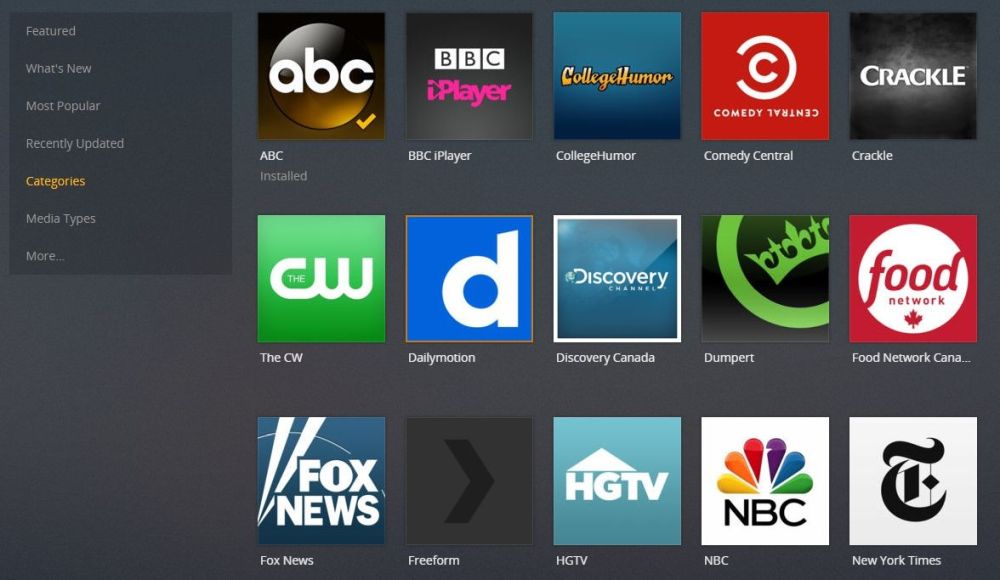 One of Plex's underrated features is its selection of channels. You can add free and paid streaming services to your Plex Media Server and watch a ton of content from any Plex-compatible device. All you have to do is add the best channels, then click and play. It really is that easy!
30-days money back guarantee
Secure Your Streams with a VPN
Whenever you connect to the internet you're putting your identity at risk. Unencrypted data gets sent out all the time, making it easy for anyone to spy on your activity or find out who you are. This is true whether you're checking your e-mail, shopping, or just streaming a movie via Plex.
The good news is you can head off most of these invasions of privacy by installing a VPN. These useful tools encrypt data before it leaves your home network, making it impossible for anyone to spy on your activities, monitor your downloads, or discover your identity. With a VPN you can stay safe and secure at all times.
Below we've selected a few of the top VPNs to use with Plex and any other media streaming service. They're fast, easy to use, and incredibly reliable.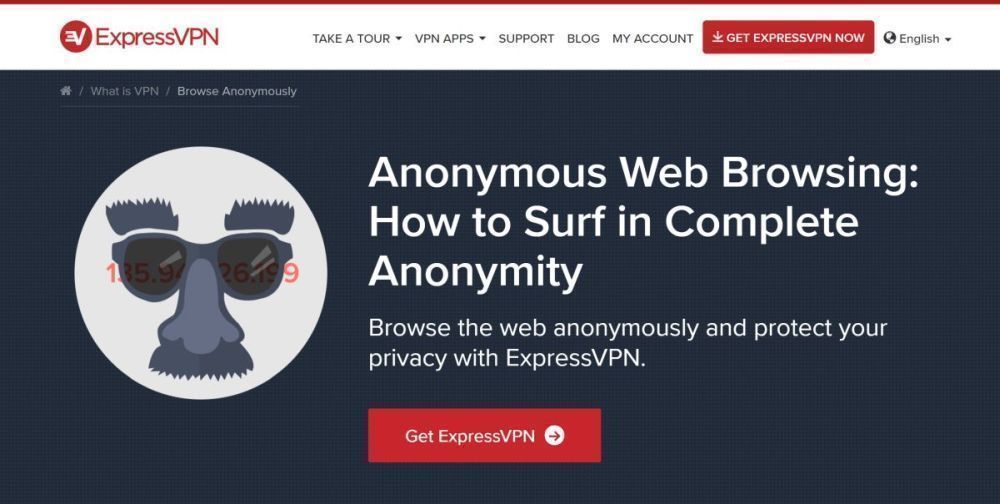 Need a fast VPN? ExpressVPN is the service for you. This friendly and secure VPN delivers all the right features to keep you safe while surfing, streaming, and more. With ExpressVPN your data is locked down with 256-bit AES encryption to keep it hidden from prying eyes. A thorough zero-logging policy hides your traffic, DNS requests, and IP addresses, while DNS leak protection and an automatic kill switch ensure your identity remains a secret.
All plans backed by a 30-day money back guarantee.
Pros
SPECIAL OFFER: 3 months free (49% off - link below)
Fast serves with minimal speed loss
Torrenting/P2P allowed
No personal information logs kept
Great customer service via chat.
Cons
Slightly pricier than competition.
2. IPVanish – Incredible Security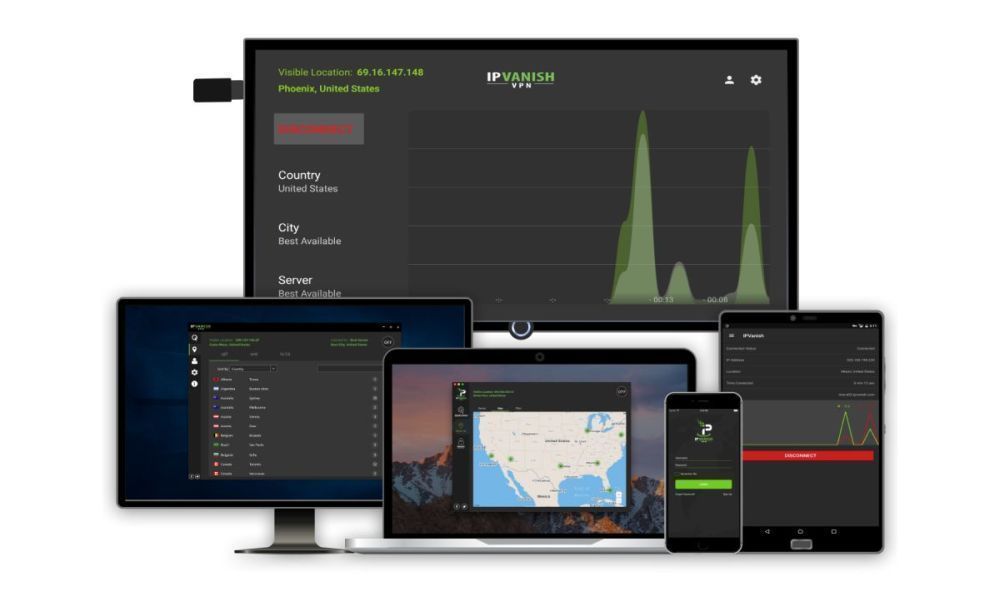 IPVanish blends incredible speeds with strong privacy to make it one of the best VPNs for video streams. The service has a massive network of servers, over 950 in 60 different countries, allowing lag-free connections around the world. Data is secured with DNS leak protection, an automatic kill switch, and 256-bit AES encryption on every packet, and you also get a zero-logging policy on all traffic to keep your activity top secret.
All plans are backed by a 7-day money back guarantee.
How to Use Plex Channels
Plex is known as a personal media streaming service, not a channel-based piece of software. It still offers a surprising amount of variety when it comes to streaming from the internet, however. Below is a quick overview of how Plex Channels work, how you can install them, and how you can make the most of this untapped service.
What are Plex Channels?
Plex's main function is delivering content you own from one device to another as seamlessly as possible. A natural extension of this are Plex Channels that stream content you have permission to watch from the internet to any device on your home network. They're basically simple extensions to your Media Server that let you access a wider variety of content than just the files you're storing.
Depending on the channel in question, you may be limited to which devices can stream the content. There are also geographical restrictions frequently put into place, and some require an active subscription before you can see content. There are also unofficial Plex Channels that are free, open, and offer a good variety of third party content for all your Plex-connected hardware.
Installing Plex Channels
Channels are part of the Media Server app in the Plex ecosystem. This means that wherever you host and install your movie content, that's where plug-ins go. You can then stream Plex Channel videos to any connected device, everything from smartphones to TV set boxes or even Fire TV.
To install plug-ins you'll need to access the Plex web app. Do this by going to plex.tv, signing into your account, and clicking the yellow launch button in the top corner of the screen. Once inside you'll see a section marked Plugins. Click here, then choose the yellow Install Plugins option on the right.
Plex offers a sturdy variety of official channels you can install right away. Browse the list or search for one you have in mind, then click the icon to bring up the install dialog. Click the yellow button to begin the process, then wait a few moments for it to complete.
Once a plug-in has been added, you can access it at any time from your Media Server or Media Player. Most content will play on any device, though there are some channels that restrict where you can stream content.
Using Unofficial Plug-Ins
Unofficial Plex plug-ins are a bit trickier to use. Instead of installing them from the web app, you'll need to fetch external channel files, extract the contents, then manually copy the content over to your Plex plug-ins folder. It's a time-consuming process with a number of confusing steps, so for this article we'll stick to official content.
Best Plex Channels
Fire up your Plex Media Server, it's time to score some free video streams!
Best Plex Channels for Movies and TV Shows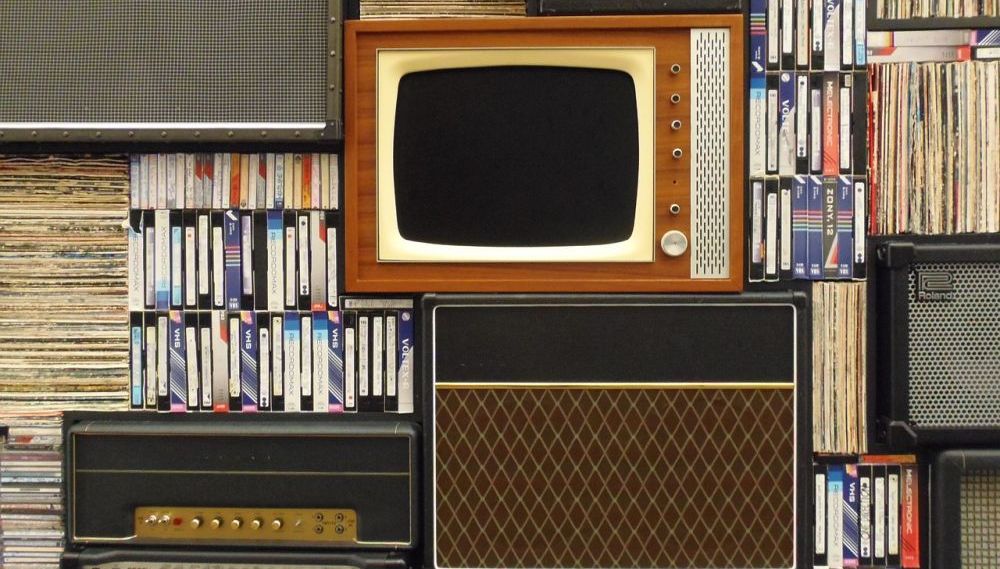 Plex offers nearly 50 official channels that deliver movies and TV shows, entire series, show clips, and one-off TV specials. To install any of these channels, simply follow the instructions above to visit the plug-in management screen on the Plex web app. Choose the Categories section, then select TV and hunt for the channel you want to use.
South Park
You know South Park, right? The long-running animated comedy that pushes the boundaries of what's appropriate, what's acceptable, and sometimes, what's funny? The show's owner Comedy Central has a selection of episodes available for free on their website. The South Park Plex Channel accesses those so you can stream them on any device, instantly. The only catch is that you have to be in the U.S. to take advantage of the stream. VPNs often let you get around that restriction, but it's never a guarantee.
BBC iPlayer
Get instant access to streaming content from BBC with the company's official Plex Channel. Shows are available from all BBC TV channels and radio stations, including a full week's worth of new episodes and a handful of complete series on the channel's Catch-Up section. Browse by channel, show, or popularity, then sit back and start streaming. Note that BBC iPlayer is only available to residents of the UK. A VPN can sometimes help you bypass the restriction.
PBS and PBS Kids
The Public Broadcasting Service channel accesses free content from over 350 member TV stations throughout the U.S., all contributing programming to the American non-profit service. The Plex Channel gives you quick access to some of the station's most popular programs, including Nature, Nova, Washington Week, Call the Midwife, and Ken Burns documentaries.
Along with the main PBS channel is PBS Kids, a child-centric station that airs family-friendly content designed to teach and enrich young people's lived. You'll find everything from Arthur to Clifford, Bob the Builder, Curious George, Nature Cat, Sesame Street, even classic and new episodes of The Electric Company.
ABC, NBC, FOX
Three of the major broadcasting channels in the U.S. have a strong presence on Plex. By downloading their channel apps you can stream new shows, check out previews, and watch archived on-demand content for a variety of popular series.
Best Plex Sports Channels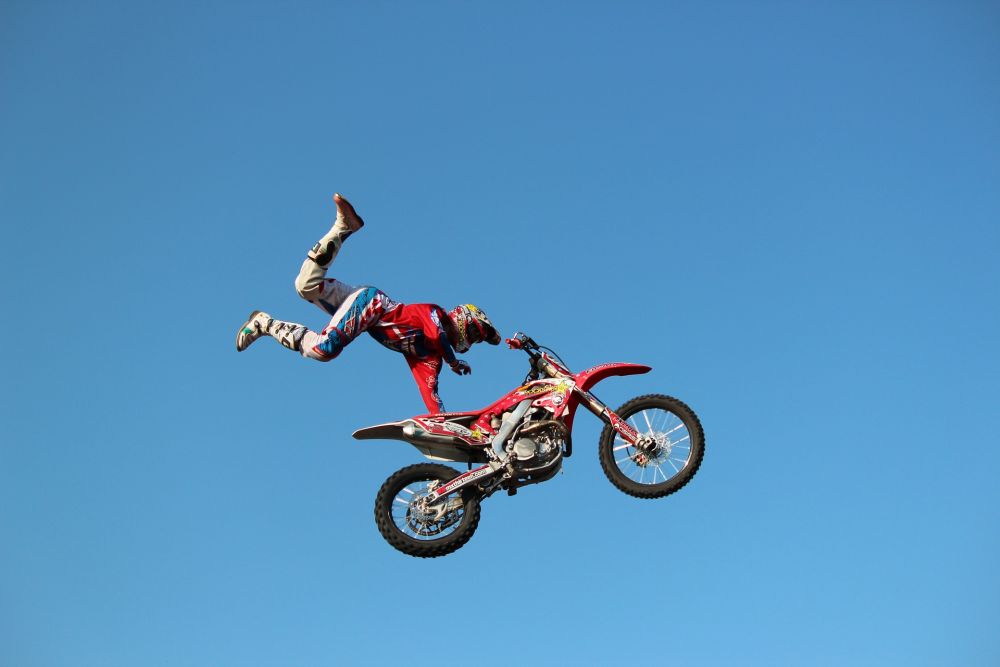 Getting access to sports can help entertain even the pickiest of streamers. Plex delivers with a few select sports channels you can download for free. To install these channels, follow the instructions above to visit the plug-in management screen, then choose the Categories section, select Sports, and look for the channel you want to install.
CBC
CBC/Radio-Canada is a content company that hosts a wide variety of programs, most notably news and sports. This handy Plex add-on brings in full-length episodes of sports programming and current events, along with a wide selection of on-demand videos and highlights.
NFL
The NFL Network plug-in for Plex streams live content broadcast by NFL.com, a U.S.-based football website. You can catch live games throughout the day, or sign up for the NFL Gamepass to get archived games along with extended live coverage.
Best Music Channels on Plex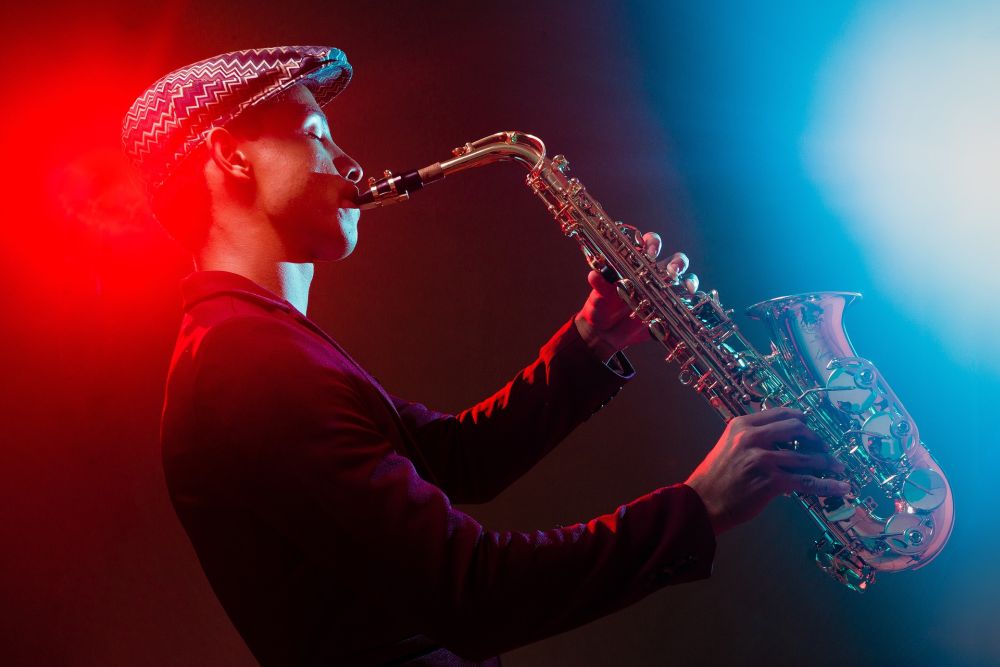 Plex isn't just for videos, it can stream high quality audio and live radio just as easily! These channels will give you something to dance about. To install any of the following plug-ins, use the instructions above to visit the management screen, then choose Categories, select Music, and look for the channel you want to install.
Pitchfork TV
The indie music service Pitchfork has an active presence on Plex. Installing this channel gives you instant access to all the independent artists you can handle. It's not just audio, either, you'll watch music videos, live concerts, and much more, all streamed as it happens, and all for free.
Pandora
The personalized internet radio service is available on a wide variety of devices, including Plex and Plex-based hardware! This channel lets you stream your customized channel for an infinite supply of music, from mainstream artists to popular hits from the past. The downside is you'll need an active Pandora One subscription to use this channel, and you have to be located inside the U.S. to access the music.
FuzionRadio
One of the more interesting Plex Channel music plug-ins is FuzionRadio, an app that broadcasts live DJ events. Catch your favorite spinners or discover someone new, all while filling your living room with the best beats around.
More Great Plex Channels
The Plex fun doesn't stop there! Other categories of channels include technology, religion, politics, humor, gaming, even comics and fashion! Browse the plug-ins listing from the Plex web app and see what surprises you can uncover.
CNET
Need some help choosing a new laptop? How about more detailed information on the latest GPU from Nvidia? CNET's got you covered. The Plex Channel plug-in has tons of tutorials and videos you can check out for new and popular tech products, everything from computers to smartphones and related accessories. Get the most out of your tech with CNET and Plex!
You can find the CNET channel by visiting the "Technology" category in the Plex plug-ins section of the web app.
New York Times
The print and web news magazine maintains a strong presence on the visual web, including this fantastic Plex channel plug-in. Get access to news and opinion videos from a leader in investigative reporting and international coverage. You'll find the NYT plug-in under the "News" section of the Plex channel categories.
History Channel
What's better than being entertained? Learning while you're having fun, that's what! The Plex Channels offer a variety of content in the "Educational" section of its directory, including the fantastic History Channel plug-in. This international service offers learning-based programs with a healthy dose of entertainment, covering everything from historical events to the paranormal.
Vimeo
If TV shows, movies, and educational programs aren't enough for you, Vimeo has got you covered. Many see the service as a higher quality alternative to YouTube, ditching the childish performers in favor of thoughtfully produced content from independent creators around the world. There's always something interesting to find on Vimeo, so grab the Plex Channel and see what turns up.
Conclusion
Plex is a great way to stream your own movies and videos to any device in your home. Throw in these channels and you've got an even more powerful entertainment center at your disposal. Use as many of the free services as you like, there's no limit to how much you can stream!