We are reader supported and may earn a commission when you buy through links on our site.
Learn more
BoB Unleashed Add-on, Unleash the Power of Kodi
There was BoB, then there was BoB Unrestricted, now there is BoB Unleashed. With this last occurrence, the developers behind BoB really went overboard to deliver impressive value and breadth of content. Considered by many to be THE best add-on for Kodi, BoB Unleashed offers an amazing variety of content. It's almost like having multiple add-ons in one.
In this article, we tell you step-by-step how to install and configure this add-on and then go over its setup and configuration. We'll then have a look at some of the best elements and features that make this marvelous add-on so great.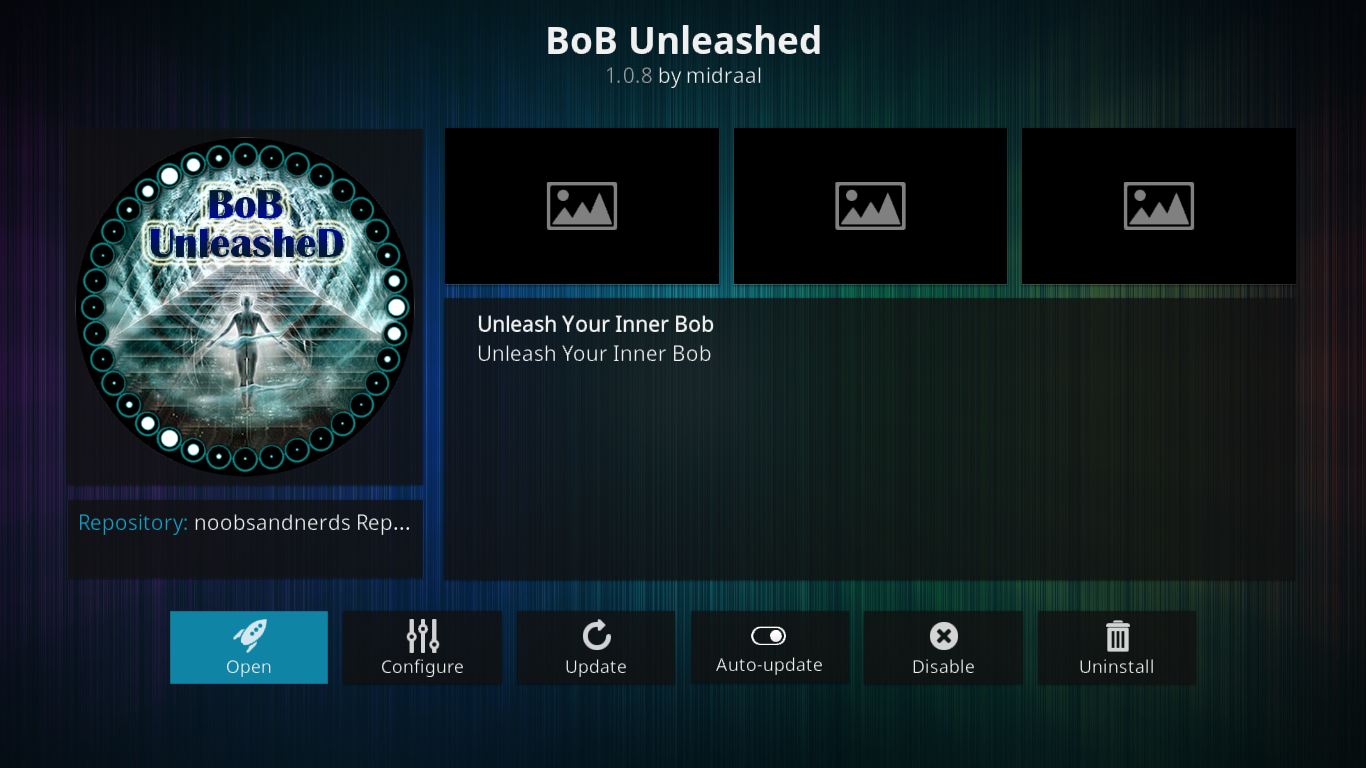 30-days money back guarantee
For Your Privacy, Use a VPN
Many overzealous Internet Service Providers have the bad habit of monitoring your activity. They want to ensure you respect their terms of service. If for any reason they suspect you don't, they might react by sending you infringement notices, throttling down your speed or even interrupting your service.
With a VPN, strong encryption methods encode your data, preventing anyone from seeing it. Your privacy is therefore assured. Furthermore, by using remote servers, a VPN will allow you to bypass geographic restrictions.
With so many VPN suppliers out there, choosing the right one for you can be a difficult task. We've identified many important factors to consider. A fast connection speed will avoid buffering issues, a no-logging policy will further protect your privacy, no usage restrictions will allow you to access any content at full speed and finally, software for all your devices will allow you to use the service no matter what you use.
The Best VPN for Kodi: IPVanish

After testing several VPN, the one we'd recommend for Kodi users is IPVanish. With hundreds of servers worldwide, no speed cap or throttling, unlimited bandwidth, unrestricted traffic, a strict no-logging policy and client software available for most platforms, IPVanish meets all our criteria and delivers impressive performance and value.
IPVanish offers a 7-day money back guarantee which means you have a week to test it risk-free. Please note that Addictive Tips readers can save a massive 60% here on the IPVanish annual plan, taking the monthly price down to only $4.87 per month.
Installing BoB Unleashed
The procedure to install the BoB Unleashed add-on is no different from most other add-ons. You first configure a source from which you then install a repository. The last step is the actual add-on installation from the just-installed repository. If you follow our step by step instructions, we'll get you up-and-running in no time.
Before you can install any add-on from a third-party repository, you first need to ensure that Unknown Sources are enabled in Kodi. Here's how you can do that:
From the Kodi home screen, go to Settings (the little gear icon at the top left).
Click the System Settings button.
Click Add-ons on the left pane.
Make sure that the switch next to Unknown Sources is on. It should be white instead of gray.
If it's not, click it to enable Unknown Sources.
Adding the Repository Source
From the Kodi home screen, click the Settings icon (the one that looks like a gear).
Click the File Manager button.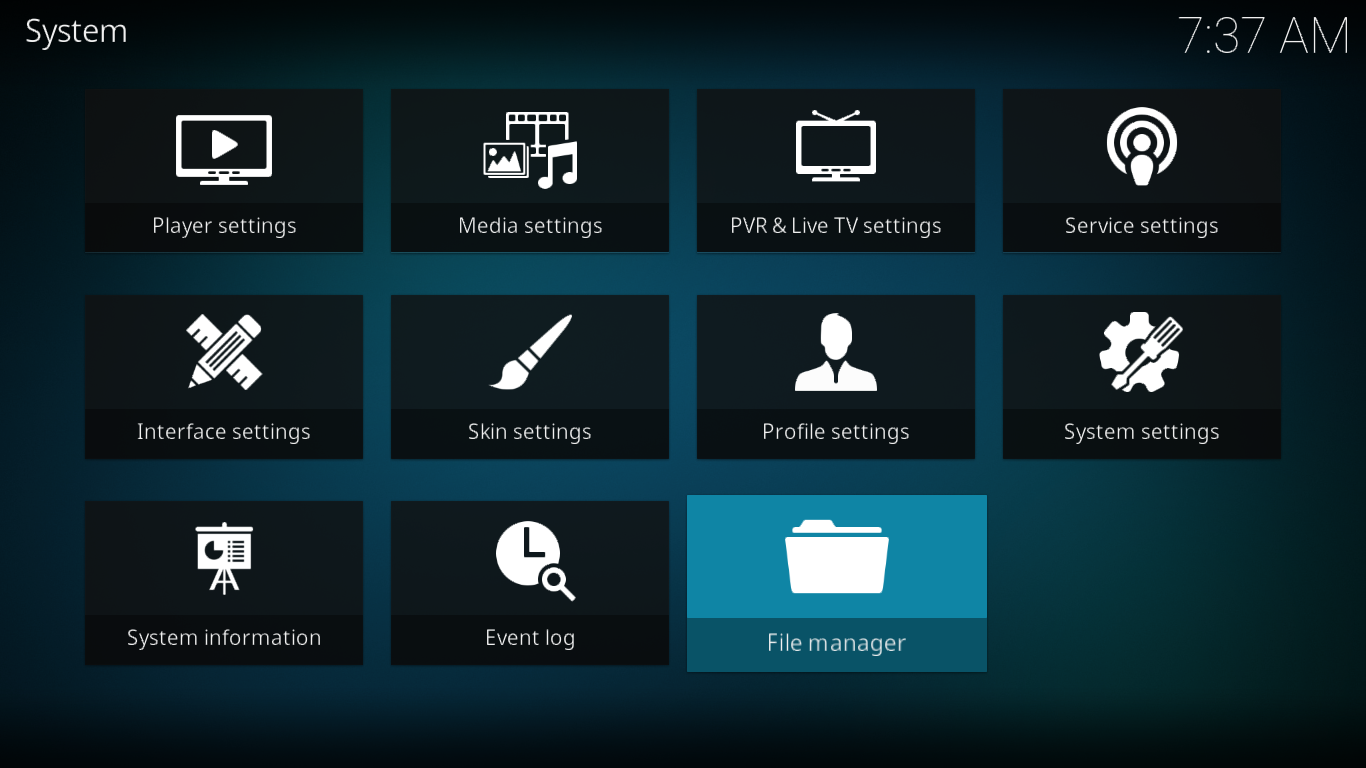 From the File manager screen, double-click Add Source on the left pane.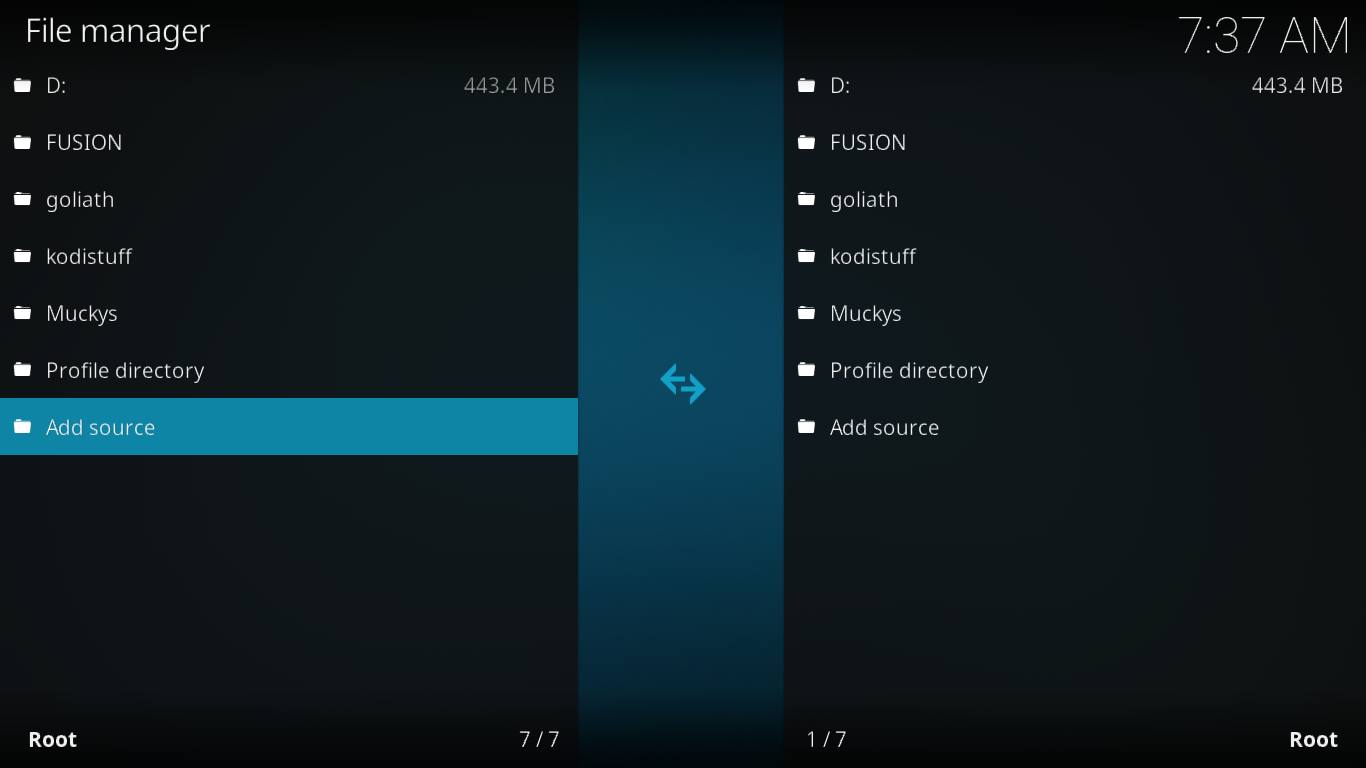 Click None then type the following text https://nan.aftermathwizard.net/nanrepo/ and click OK.
Select the box underneath "Enter a name for this media Source", replace "portal" with "NAN" and click OK when you're done.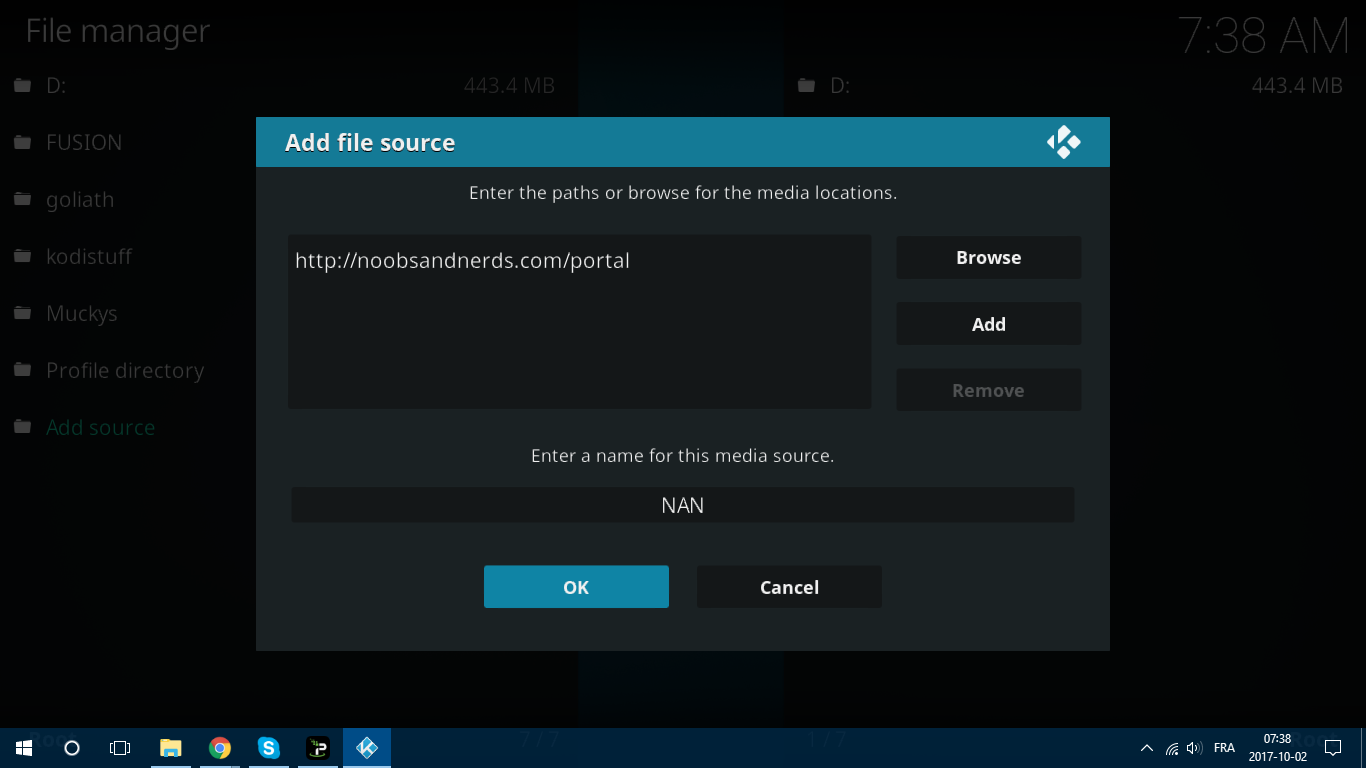 You could leave the source's name as "portal", but NAN better reflects the fact that this is the source for the NoobsAndNerds repository.
Adding the NoobsAndNerds Repository
Now that you've added the source, let's install the NoobsAndNerds repository. A repository is a location from where Kodi add-ons can be installed. The biggest advantage of using repositories is that they take care of also installing any required add-on besides the one you're installing, ensuring dependencies are addressed.
From the Kodi home screen, click Add-ons on the left pane. Then, click the Package Browser icon at the top left of the screen. It resembles an open box.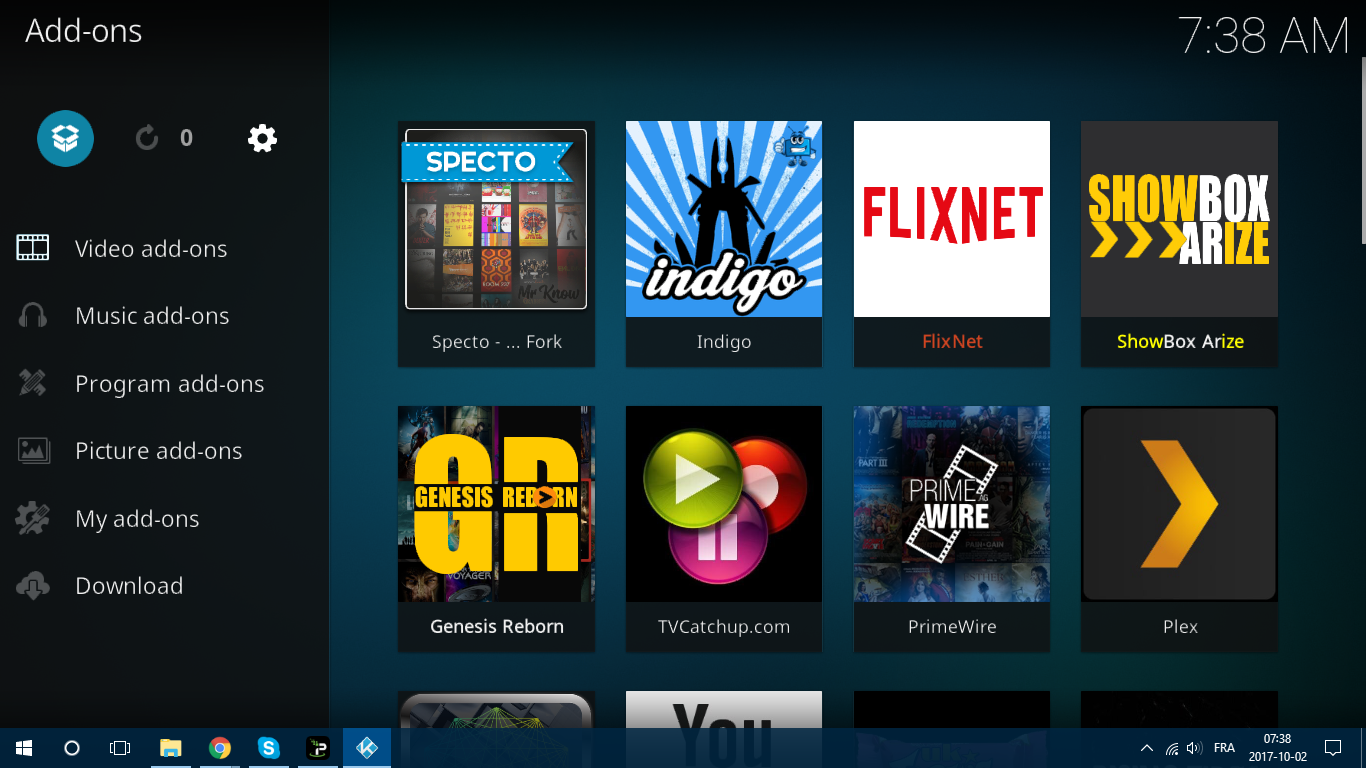 Select install from zip file and then select the file source you just added (NAN).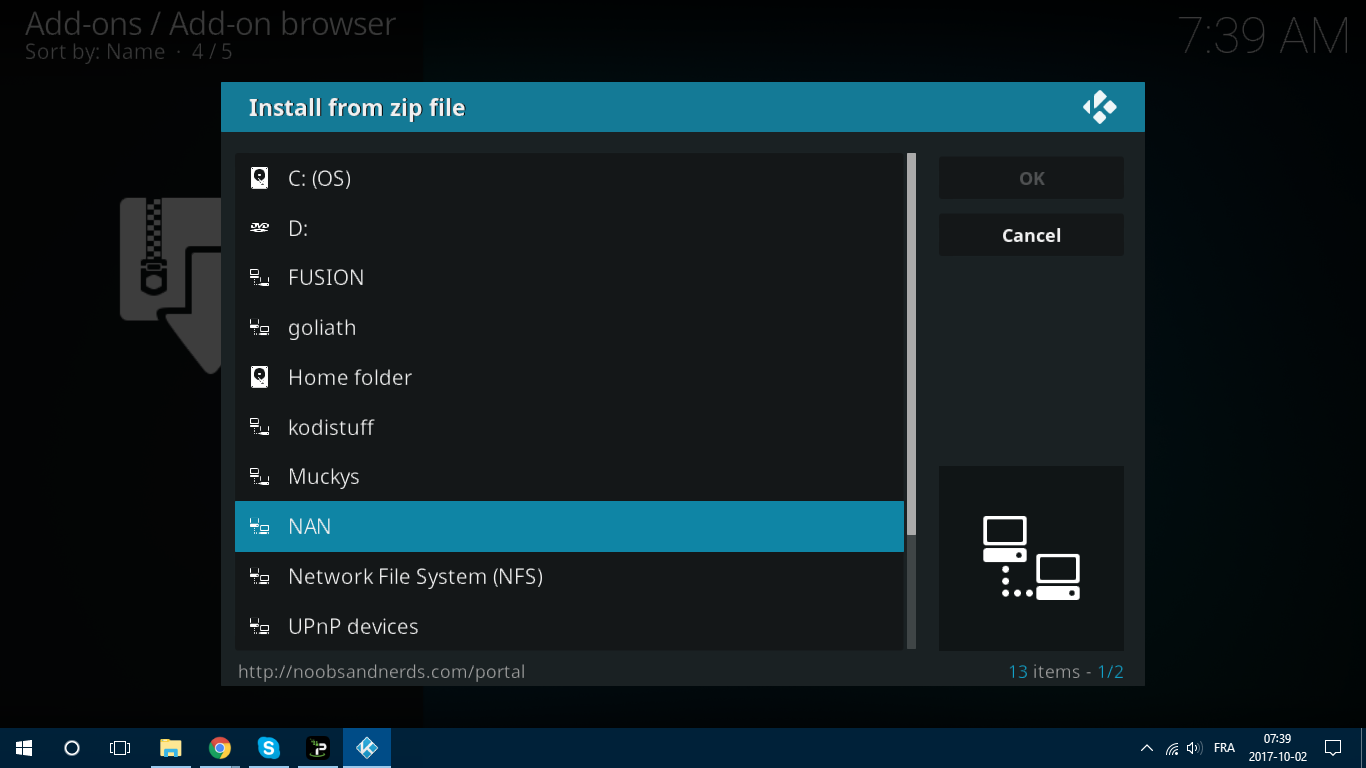 Click "noobsandnerds Repo (X.X.X).zip".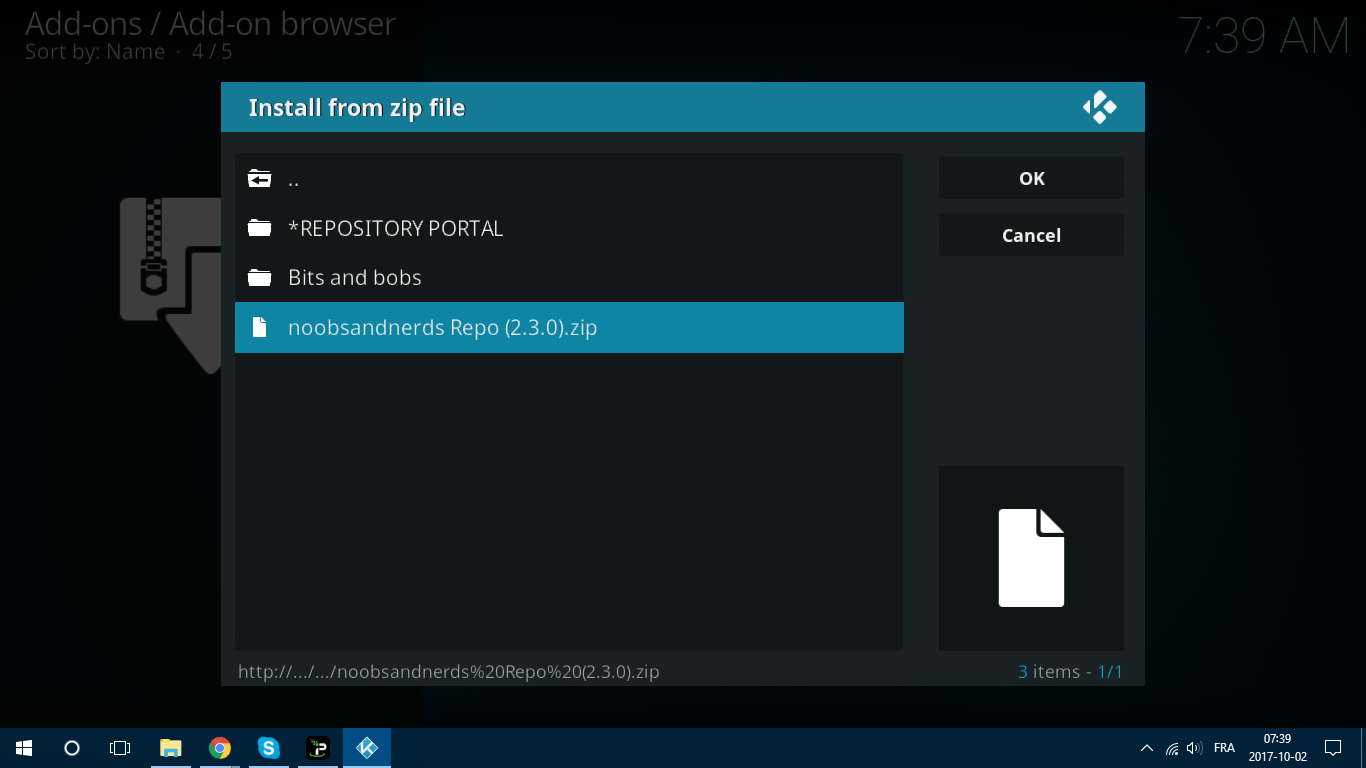 After a little while, a message at the top right of the screen confirms the successful installation of the repository.
Adding the BoB Unleashed add-on
The last step is the installation of the add-on itself. Here's how it's done:
Back to the Add-on browser screen, click Install from repository.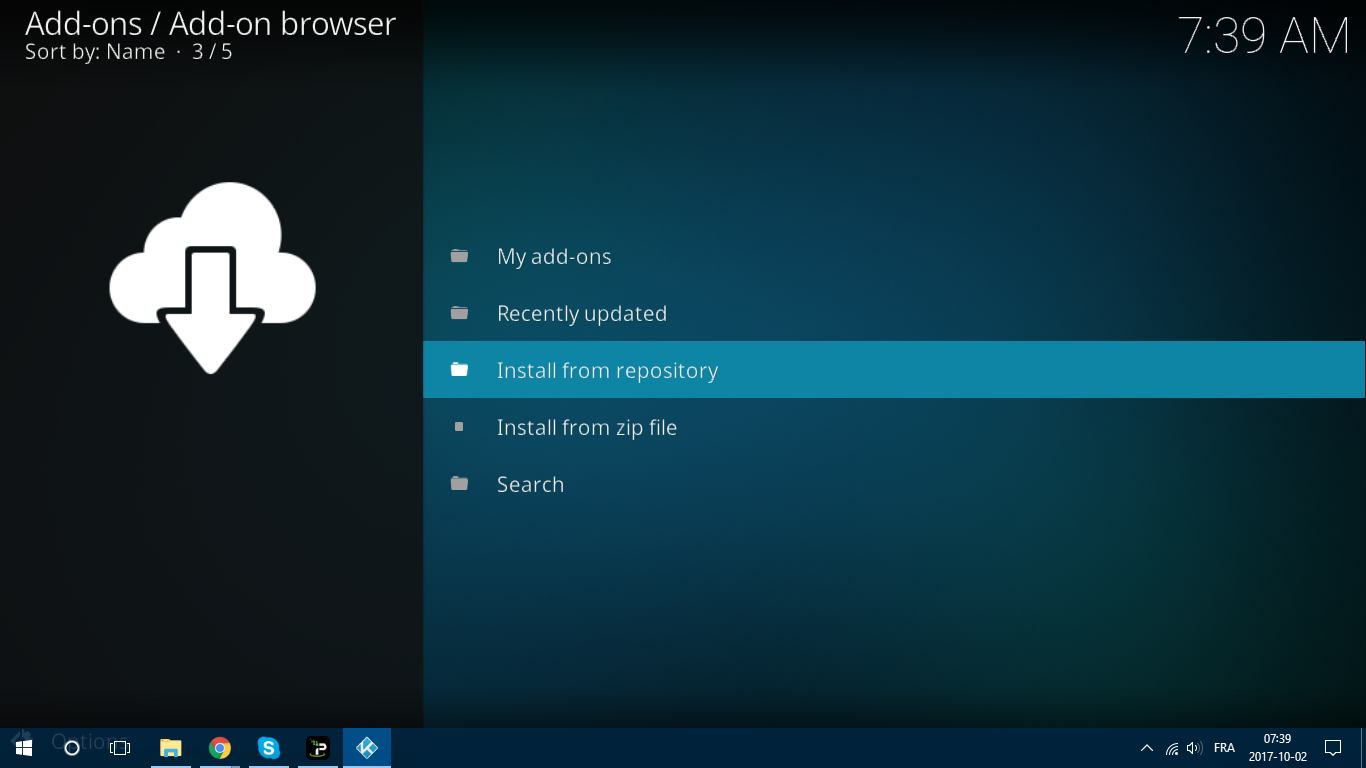 From the list of repositories, click noobsandnerds Repository.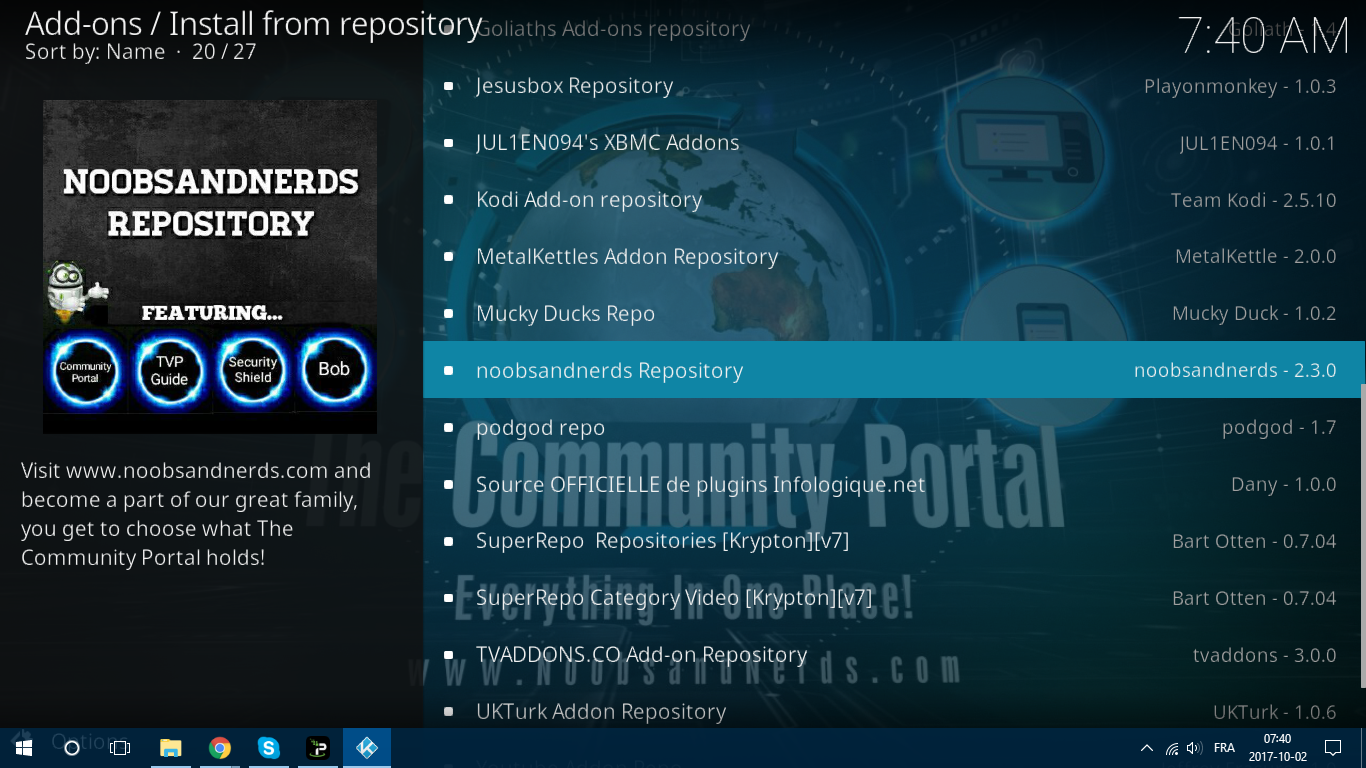 Click Video add-ons then, from the list of available add-ons, find and click BoB Unleashed.
From the BoB Unleashed screen, simply click Install to install the add-on.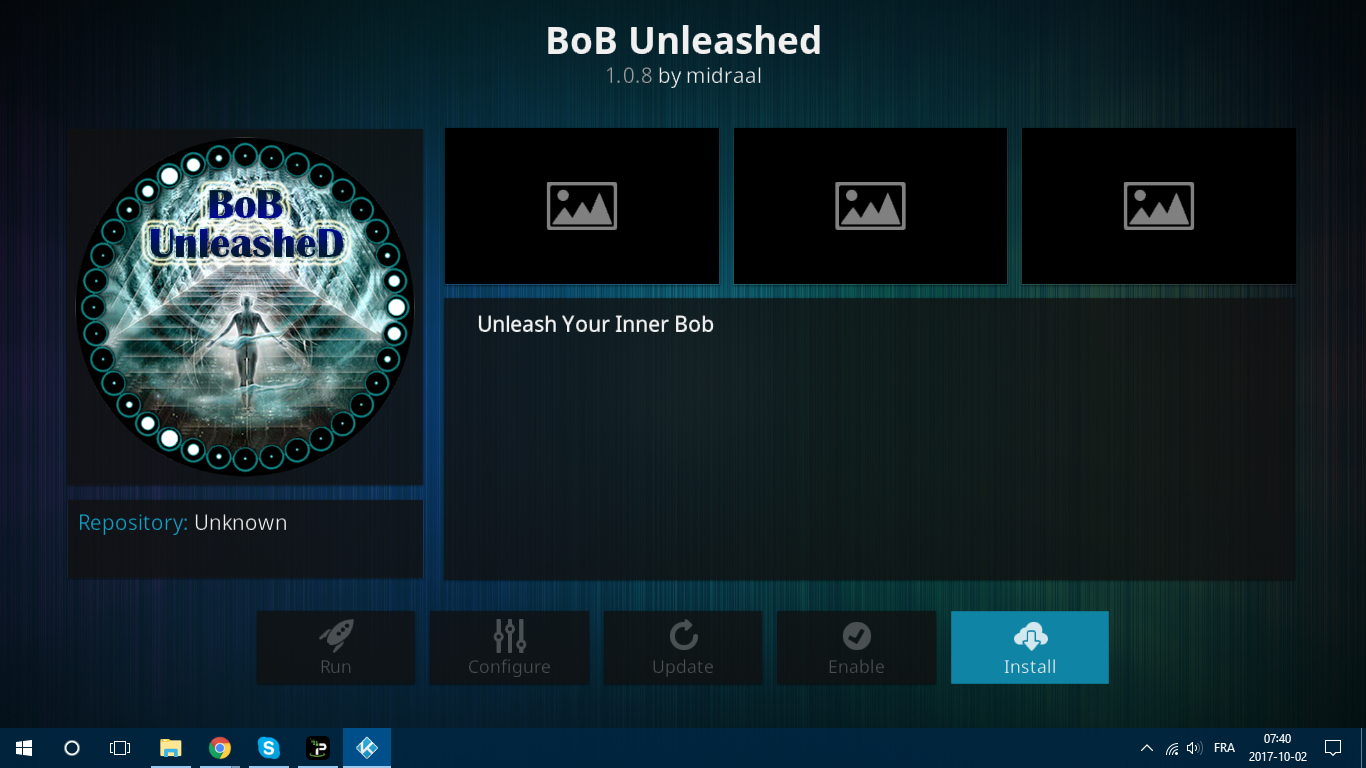 The installation could take a while as there are quite a few dependencies. Once it is complete, a confirmation message will appear at the top right of your screen.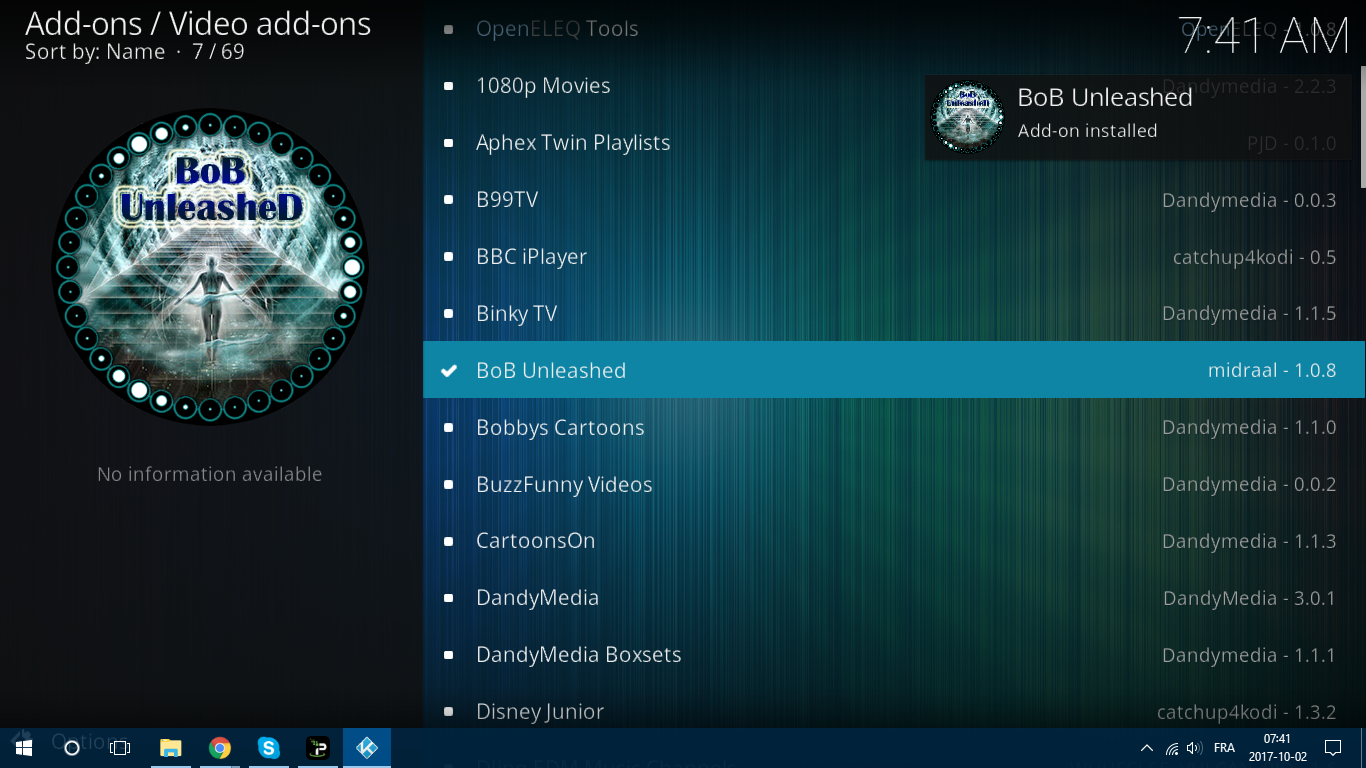 Voilà! You've just installed the BoB Unleashed add-on.
Setting up and Configuring BoB Unleashed
Before it can be used, the BoB Unleashed add-on requires some initial configuration. The first time you start it, you'll be greeted by this message.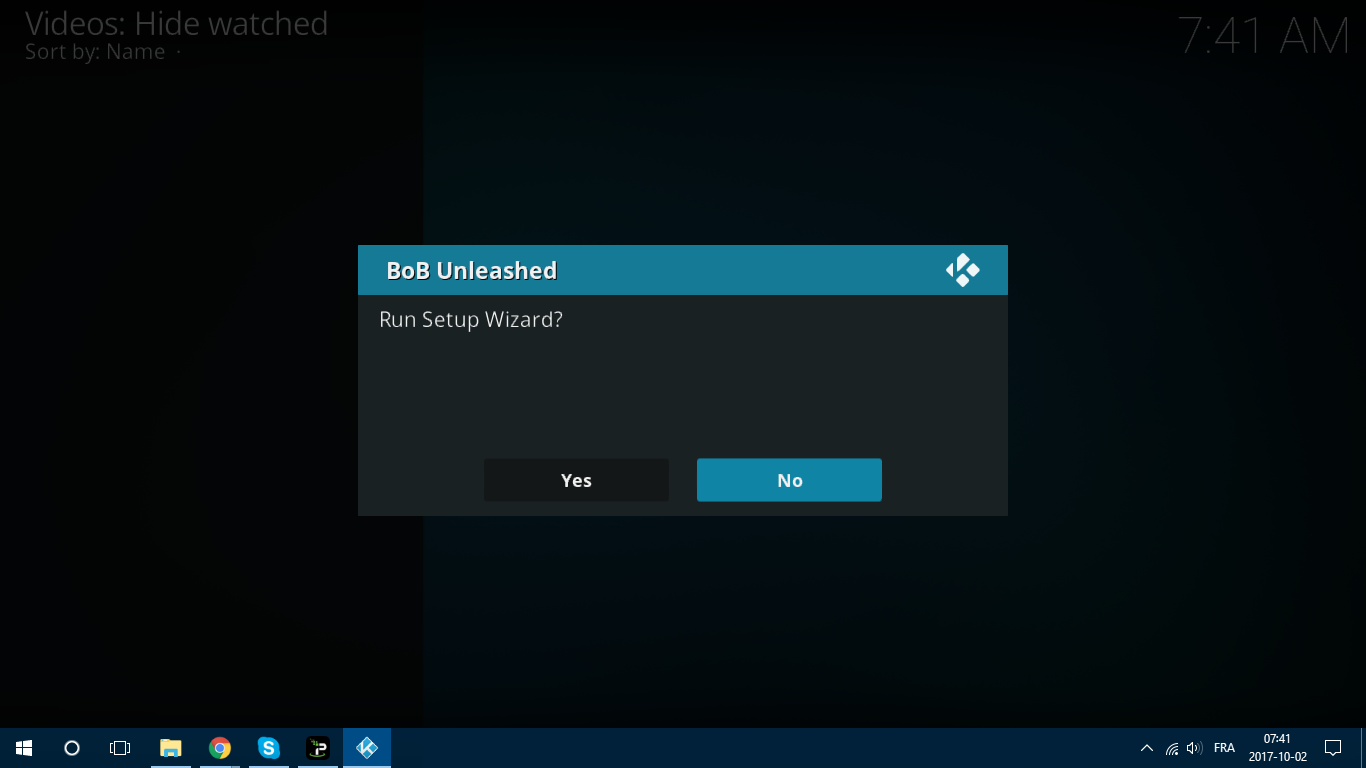 You should definitely click Yes to run the wizard. Next, you'll be asked to choose a metadata provider. The metadata provider will be used to display additional information about movies when browsing them throughout the add-on. The two choices you have are TRACKT or TMDB. I personally prefer TMDB (The Movie DataBase). Some users have reported problems when using TMDB but I personally never had an issue. Both are valid options and it is a matter of personal preference.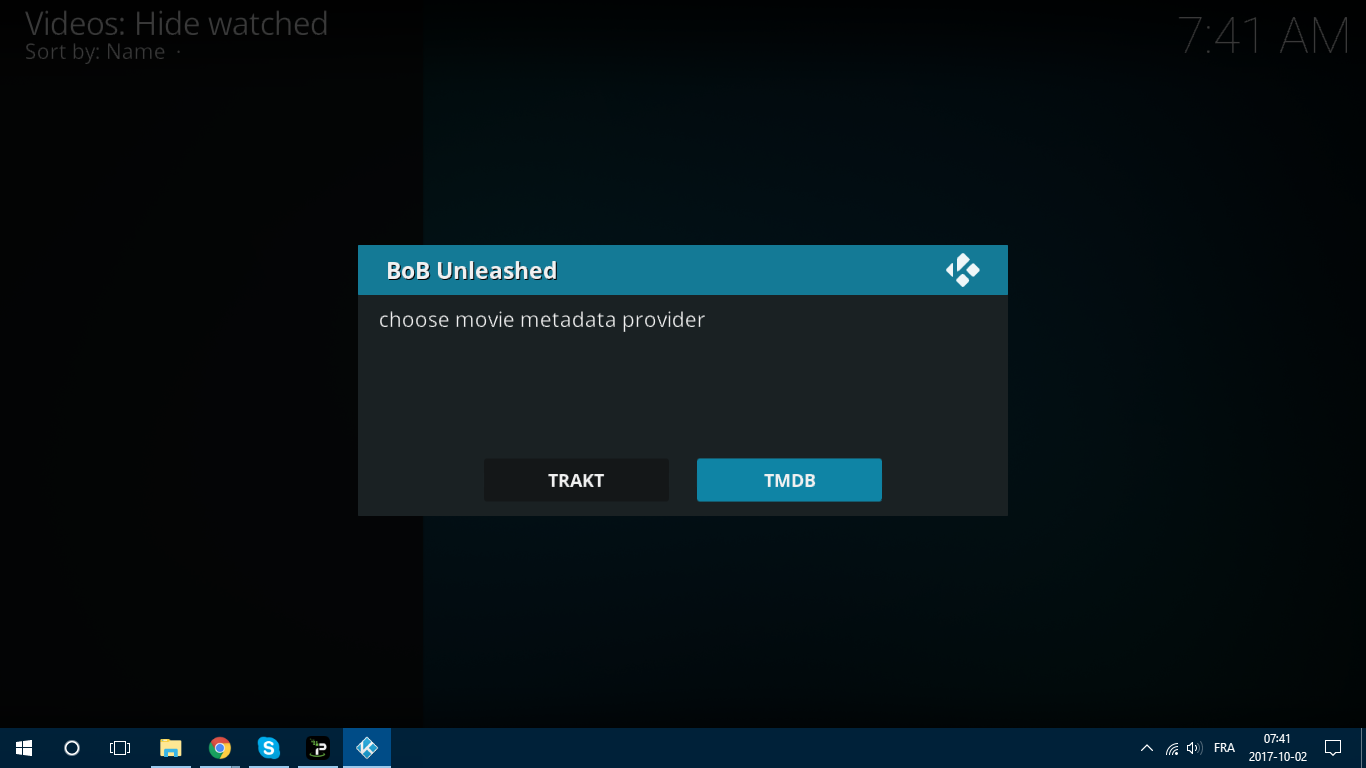 Click whichever provider you want to use.
Next, you'll be asked to choose the TV metadata provider. It is the same thing as with the movies and the choices are the same except that TVDB (the TV DataBase) replaces TMDB). Again, the choice is up to you.
You'll then be asked to choose a theme. For now, I suggest you stick with the DEFAULT theme. You could always change that later from the add-on's settings and experiment with the other themes.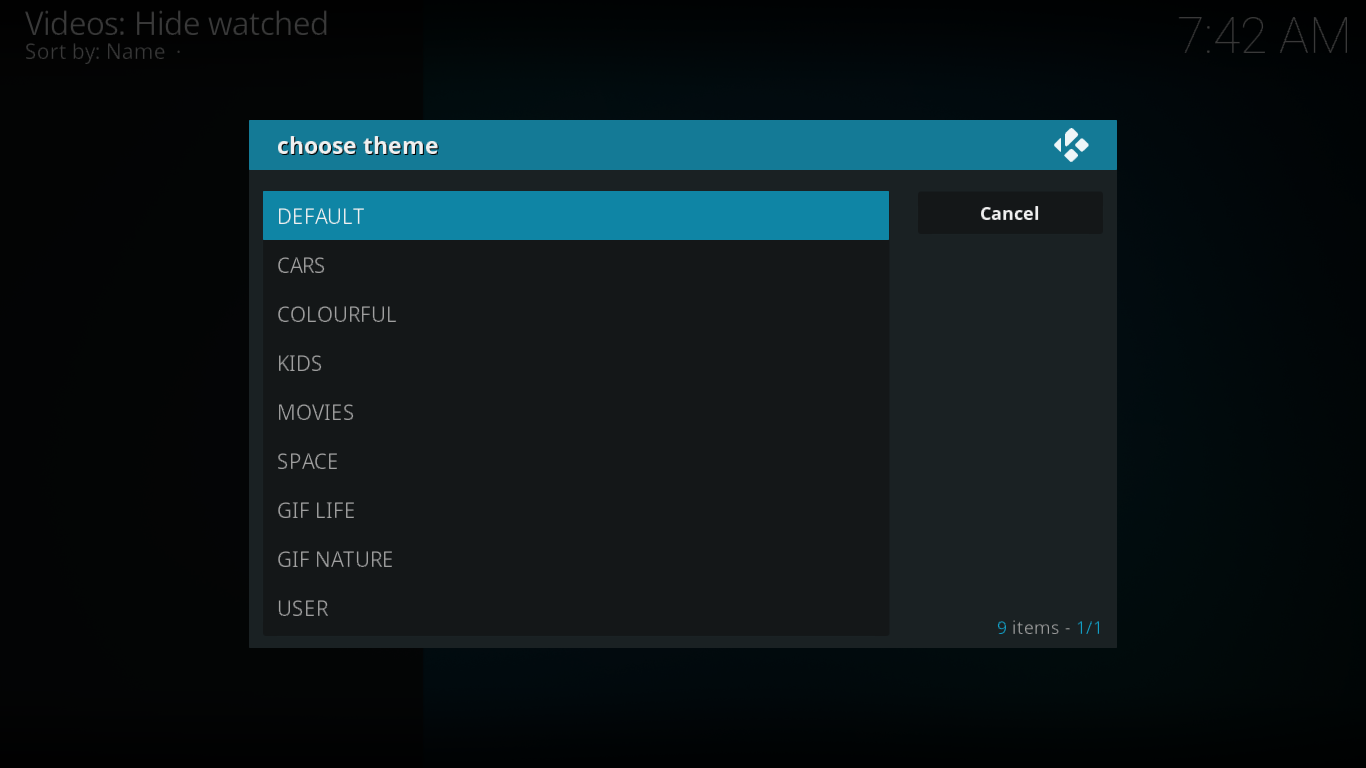 The next question is about GIF support. If you enable it, the add-on will display animated icons instead of plain ones. It's prettier but it requires more work from your device. If your device has limited power, you may want to click No. Otherwise, click Yes.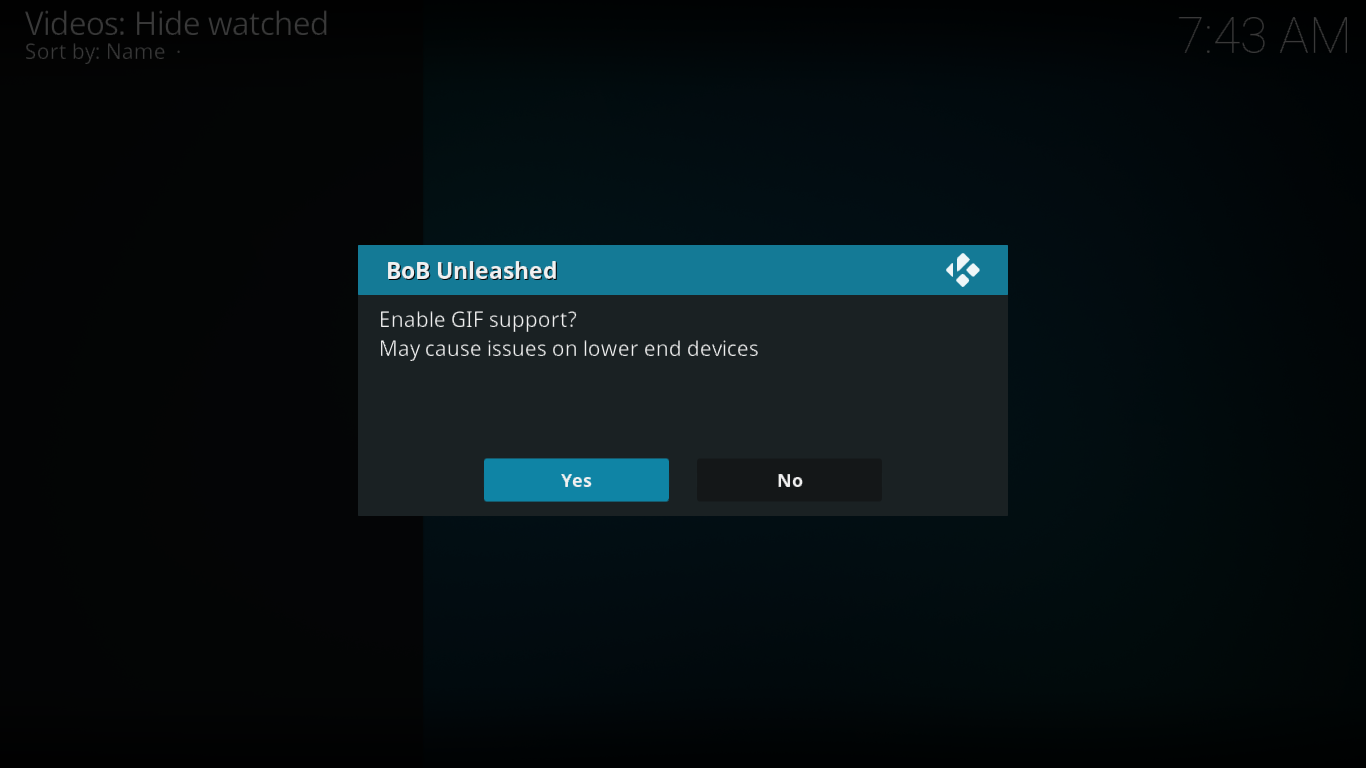 After you answer all these questions, the add-on will finally start. The add-on could take a while to start the first time as there is a lot of content to load from the Internet. Be patient and you'll soon see the BoB Unleashed main menu.
DISCLAIMER: AddictiveTips.com does not condone or recommend the use of Kodi or any add-on to access copyrighted content to which you have no right. We're not responsible for what you decide to do with the contents of this article. Piracy is not something we support or approve, and we strongly advise users to only access content they are legally entitled to. As a Kodi user, you must take steps to ensure you are not in breach of any copyright law.
A Look at BoB Unleashed
The BoB Unleashed main menu's length gives you a good idea of the amount of content available. With no less than 18 items, it's one of the longest I've seen.
Let's go over the main menu selections and see what each is all about. As you'll soon discover, each is almost a complete add-on.
New Releases
The first selection, New Releases, is split into three subsections.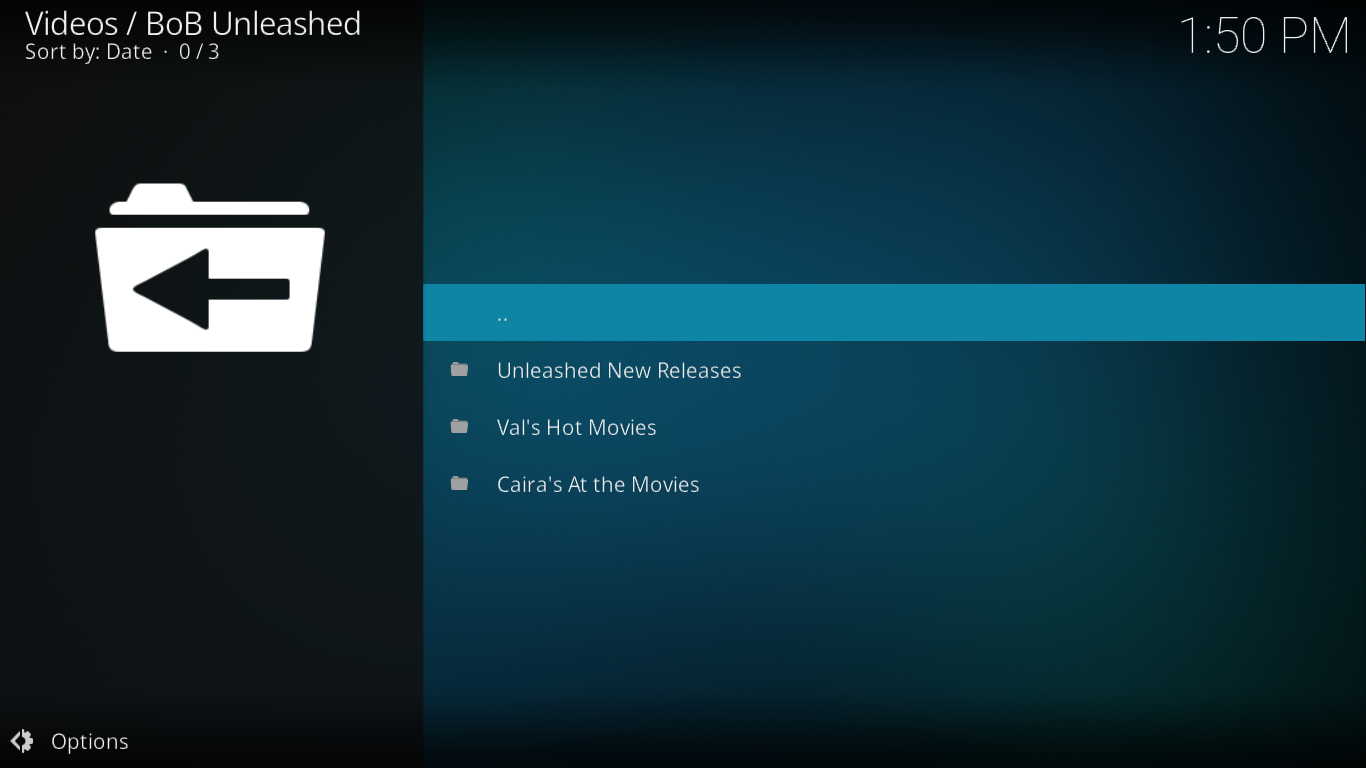 Each of the three selections, Unleashed New Releases, Val's Hot Movies and Caira's At the Movies present different lists of recent movies for you to watch. Each has over 50 selections so there's a lot of variety available here. The reason behind the multiple lists is the essence of this add-on. It includes content from many "listers", each providing his or her own list, slightly—or completely—different from the other's.
Amazing TV
The second selection, Amazing TV, contains (you guessed it) TV shows. It has several entries corresponding to different listers and different genres. For instance, the content of Bob's Sitcoms, DaB's Real TV, Griff's Crime TV, Griff's Classic TV or Tiny Tikes TV Shows is pretty obvious.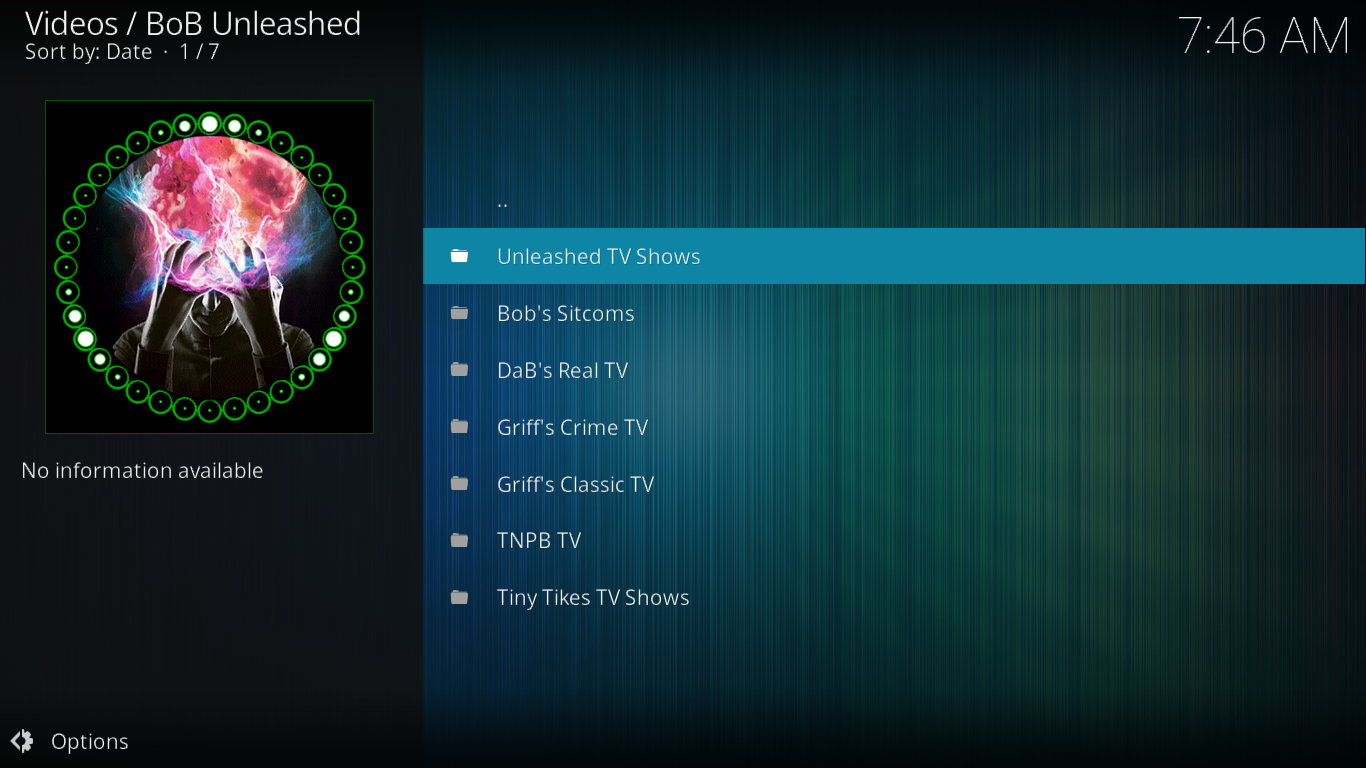 The other two selections, Unleashed TV Shows and TNBP TV each propose several subcategories for you to choose from.
Bob Sports
The third selection from the main menu is Bob Sports. It features selections for live sports, sports replays, WWE wrestling, some boxing, some extreme sports, live channels and some content from AceStream. Note that the AceStream sources will need the Plexus add-on to work.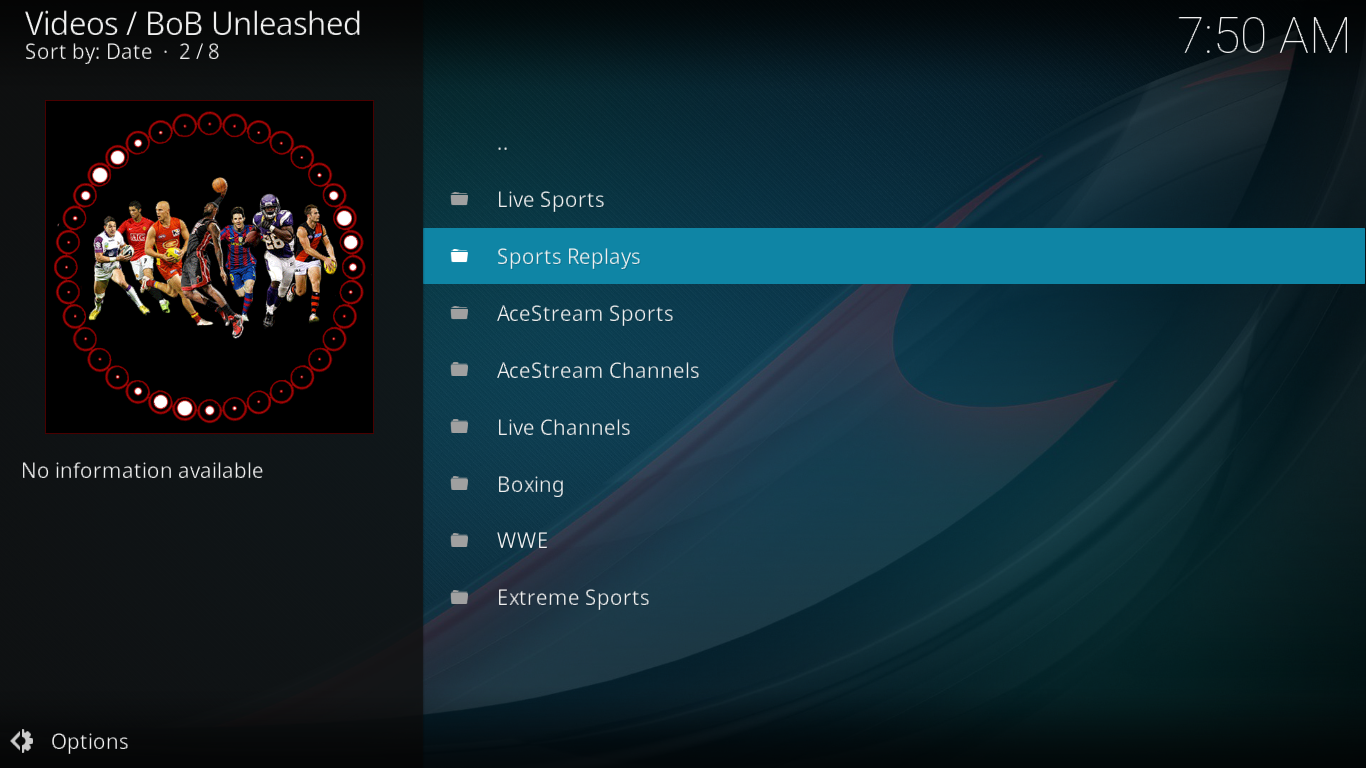 Bob's kids
Next on the main menu is Bob's kids. This section's menu gives you an idea of the content variety you'll find in there.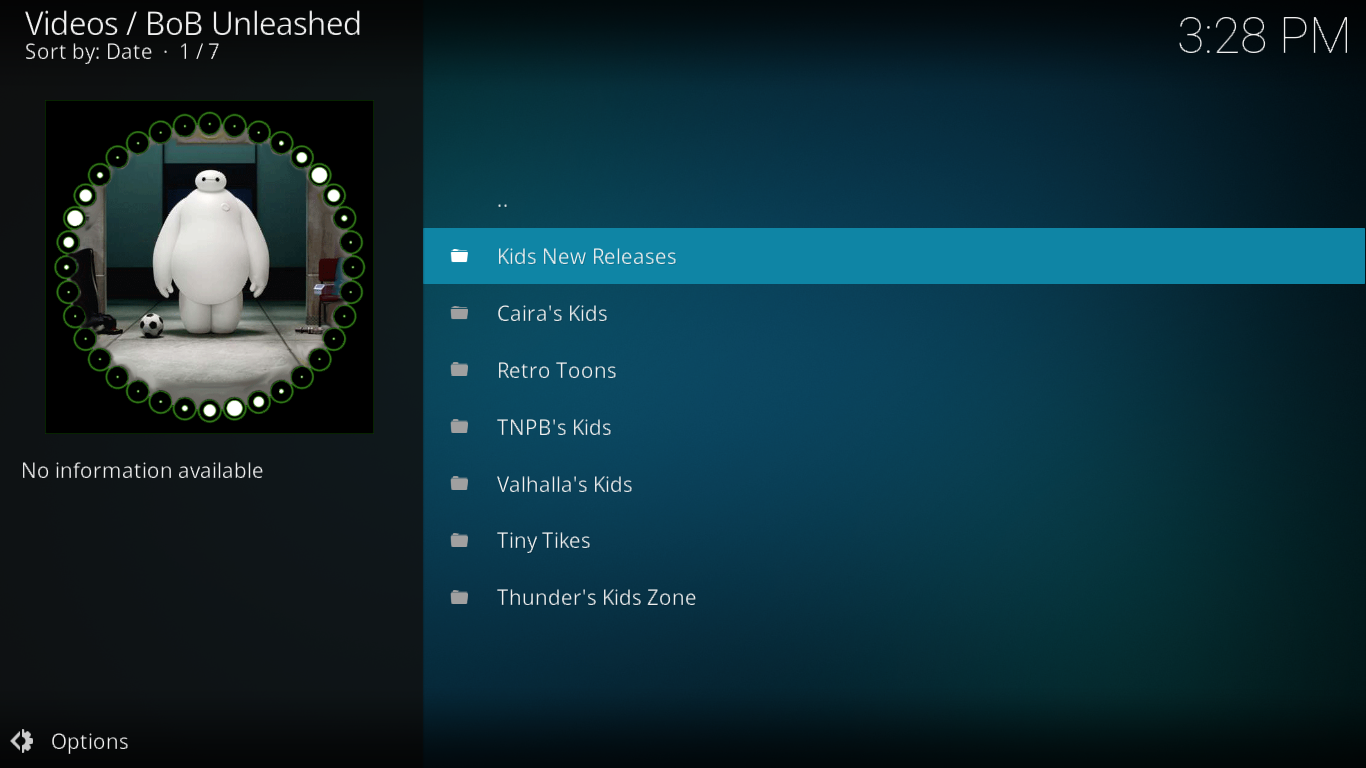 Amongst the seven subsections from various listers, you'll find a variety of content to please any kid. Kids New Releases, for example, has about 50 recent children movies, mostly animated films. Retro toons will allow your kids—or perhaps even yourself—to (re)discover older cartoons with a variety of titles mostly from the 70s and 80s. Other playlists from listers Caira, TNPB, Valhalla, and Thunder offer a great selection of titles.
Bob's Docs
Bob's Docs let you view a plethora of documentaries arranged by category. And with over 40 of them, the choice is simply amazing.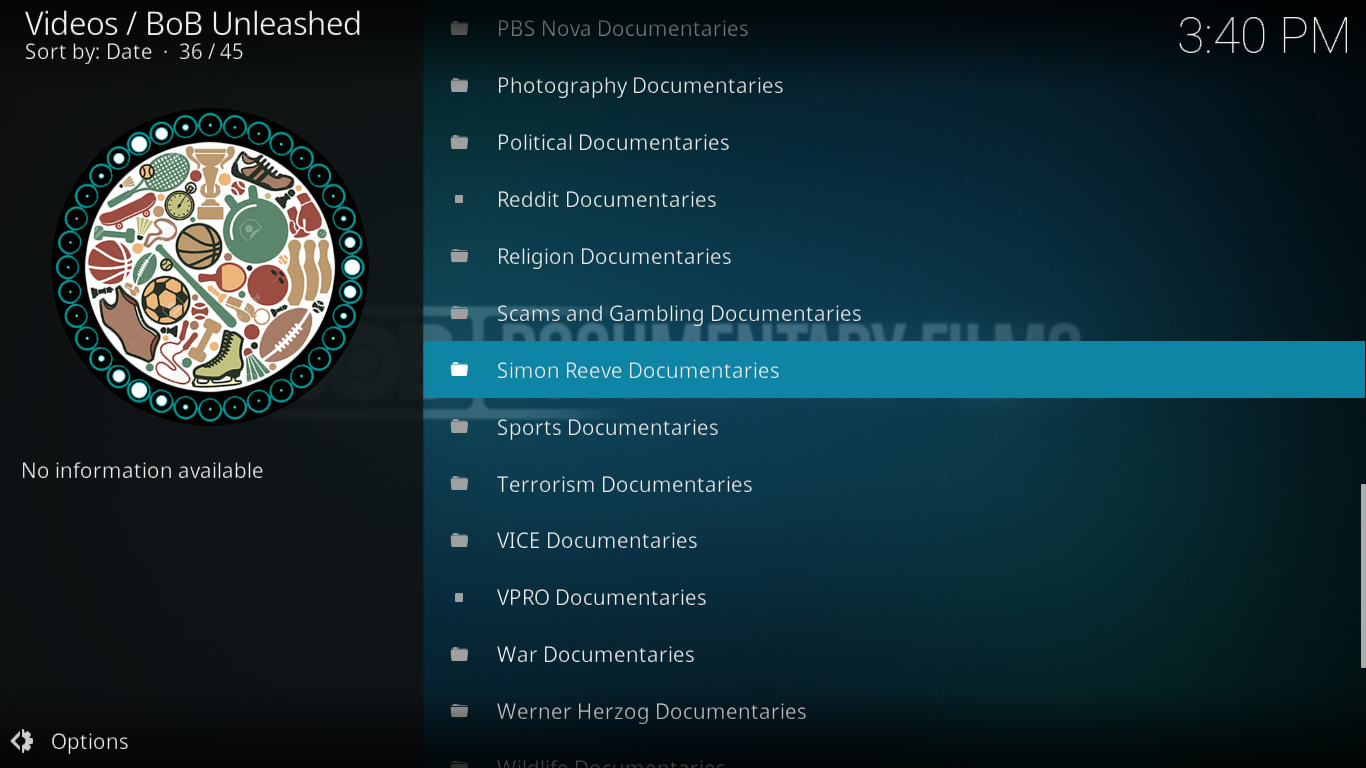 The available categories range from subject to producer/network to director. For instance, there are categories for Alien Documentaries or for Conspiracy Documentaries. There are also categories for Michael Moore, Louis Theroux or Werner Herzog documentaries. And you'll also find PBS, Netflix or HBO documentaries.
Caira
The next section is the realm of lister Caira. It's kind of like having a whole add-on within the add-on.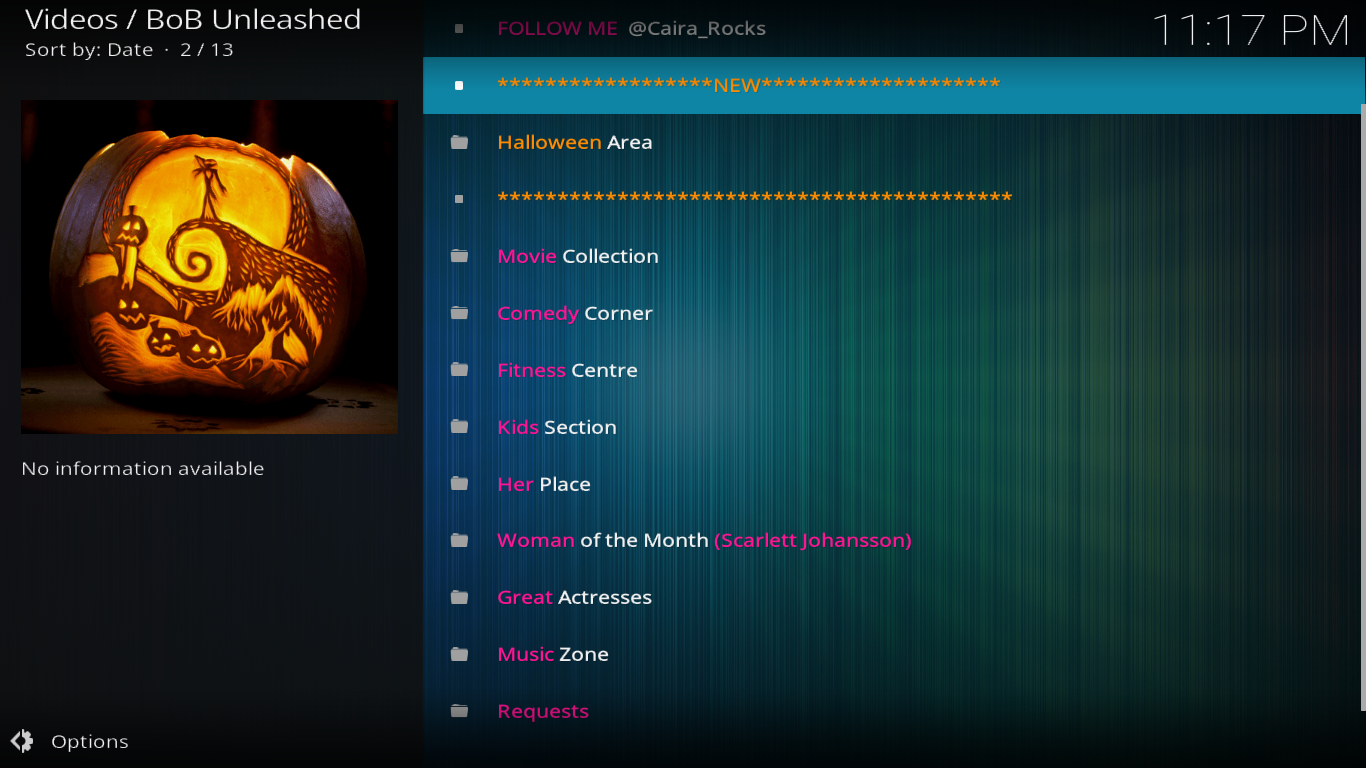 It has subsections for movies, comedy, fitness and kids. Her Place is a subsection where you'll find all sorts of girl stuff. Woman of the month is an interesting section that presents movies featuring a different actress each month. Next is the Great Actresses subsection where you'll find a list of over 100 actresses. Clicking any of them will reveal all the movies they starred in, in chronological order.
Music Zone is the place to go for music of all kinds. There's simply too much in there to mention it all. And the last of Caira's sections, Requests, is where you'll find content requested by users of the add-on and followers of Caira.
Griffin
Similar to Caira, Griffin is a section that lists Griff's picks under five categories. The first, Griff's Classic TV has TV series from the past. You'll see oldies such as The Prisoner and The Avengers or 70s hits like The Six Million Dollar Man and The Dukes of Hazard. There are also more "recent" shows like Magnum P.I. or Married… with children.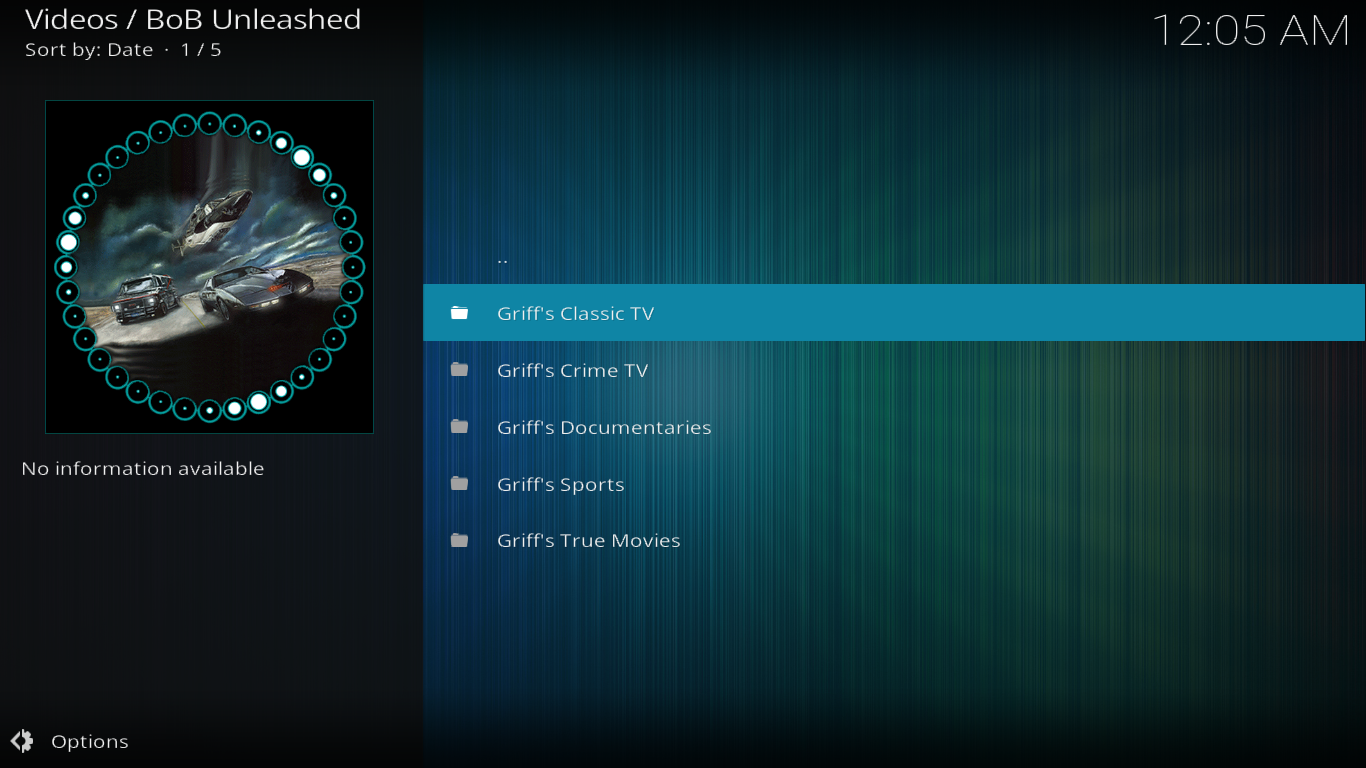 If you're a fan of Crime TV, the next section is for you. Again, there is simply too much in there to mention it all. There's a good mix of reality/true stories and scripted series. The next section, Griff's Documentaries, offers another assortment of great documentaries, all neatly organized. The Griff's Sports section has a very limited number of selections: Skateboarding, Snowboarding, Extreme Sports and Extreme Water Sports. If you're a fan of any of these sports, you'll love it. Last but not least, Griff's True Movies is a list of close to 100 movies all based on a true story. It contains, among others, classic movies such as Apollo 13, JFK, or The Right Stuff.
Shepo
This next section is all about boxing. It's got something for most boxing fans out there.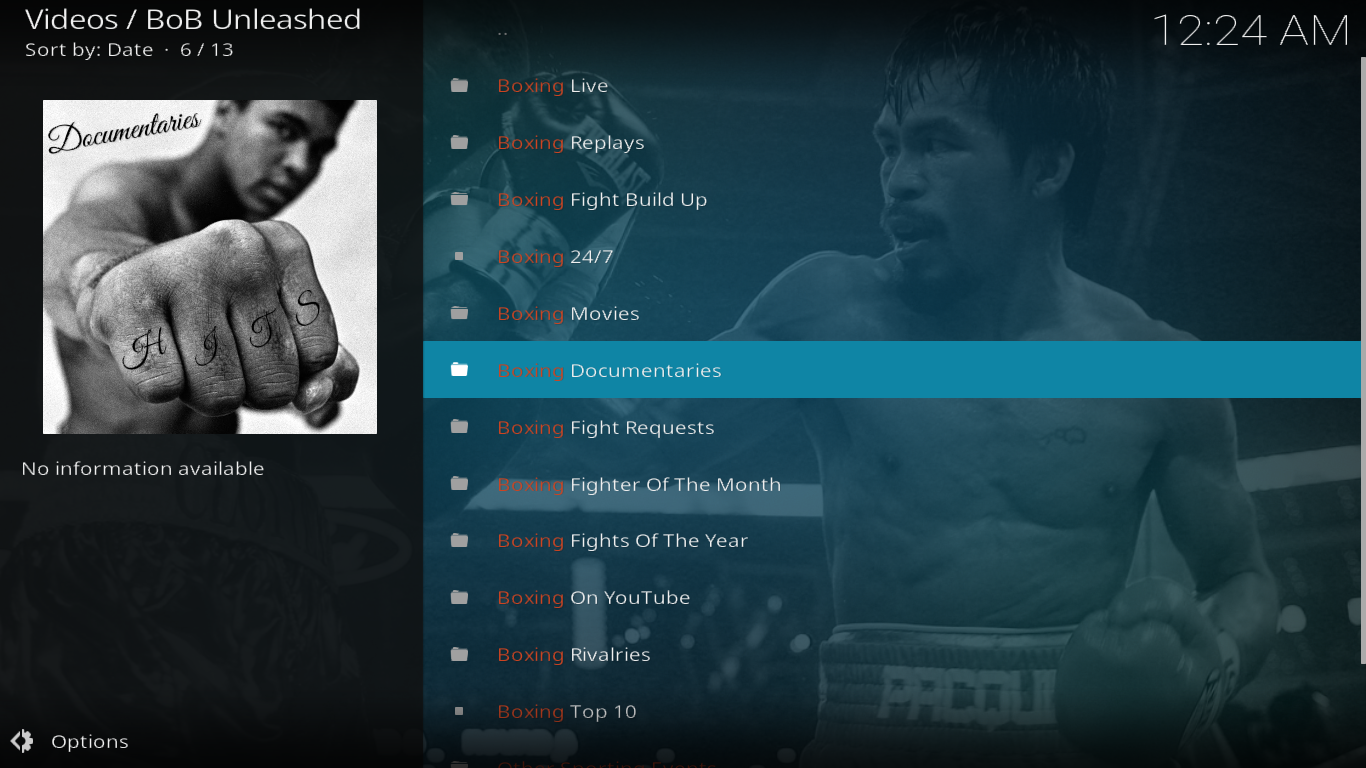 Other listers subsections
The next four sections, T.A. Streams, Thunder, TNPB and Valhalla, are somewhat like Caira's and Griff's. They present each lister's view of the ideal selection of content. They're all little add-ons withing this big one. Let's highlight a few elements from each.
T.A. Streams
One of the T.A. Streams section's best or most unique feature is its Full Throttle section. As you might have guessed, this is all about motorsports. You've got Australian GT, Formula 1, Formula E and Moto GP, among others.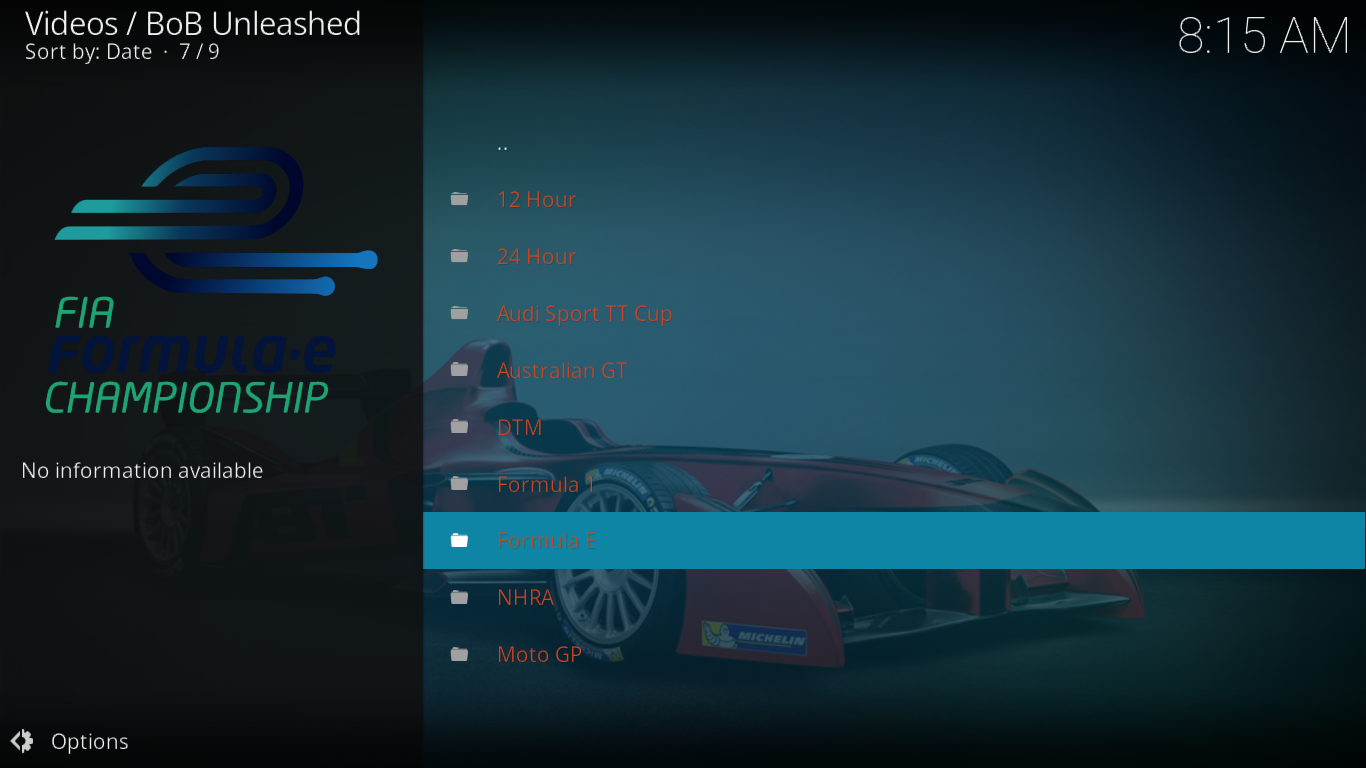 Thunder
If you move to Thunder's list, it's got a few unique features as well. Being a foodie, one I particularly like is the Cooking TV section. It lets you view past episodes from almost 40 different cooking shows, mostly from the Cooking Channel and Food Network but it also has some international content. For instance, you'll find the localized edition of Master Cher from pretty much every country that had one.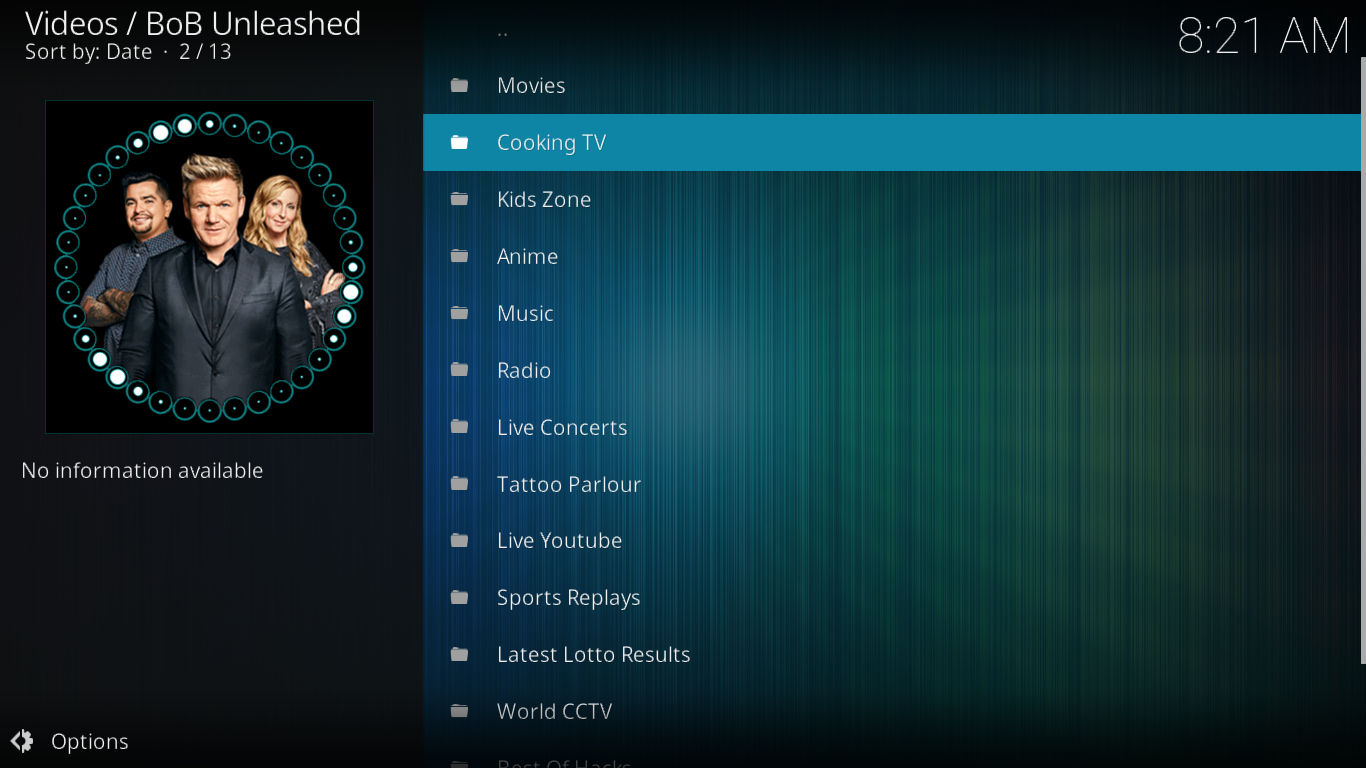 Another unique feature of Thunder's list is the Latest Lotto Results section. It has lotto results from almost 50 different lotteries from about as many countries.
TNPB
The TNPB section does also have a few features worth mentioning. The one I like the best is its Movies->Decades subsection where you'll access movies from every decade since the 60s.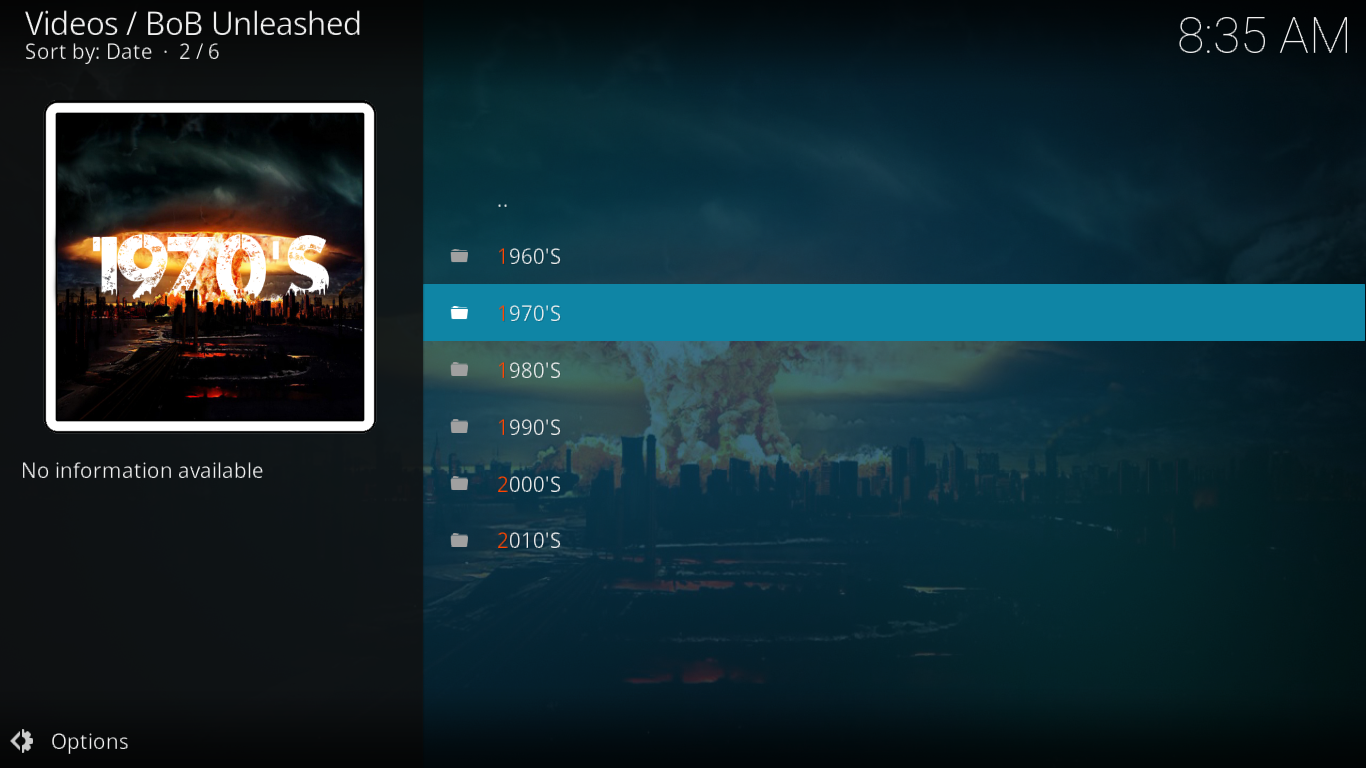 The last lister section, Valhalla, also has way too much content to mention it all. One that seems to stand out as compared to other sections is Horror. With almost 70 different titles, horror movie fans will find what they crave.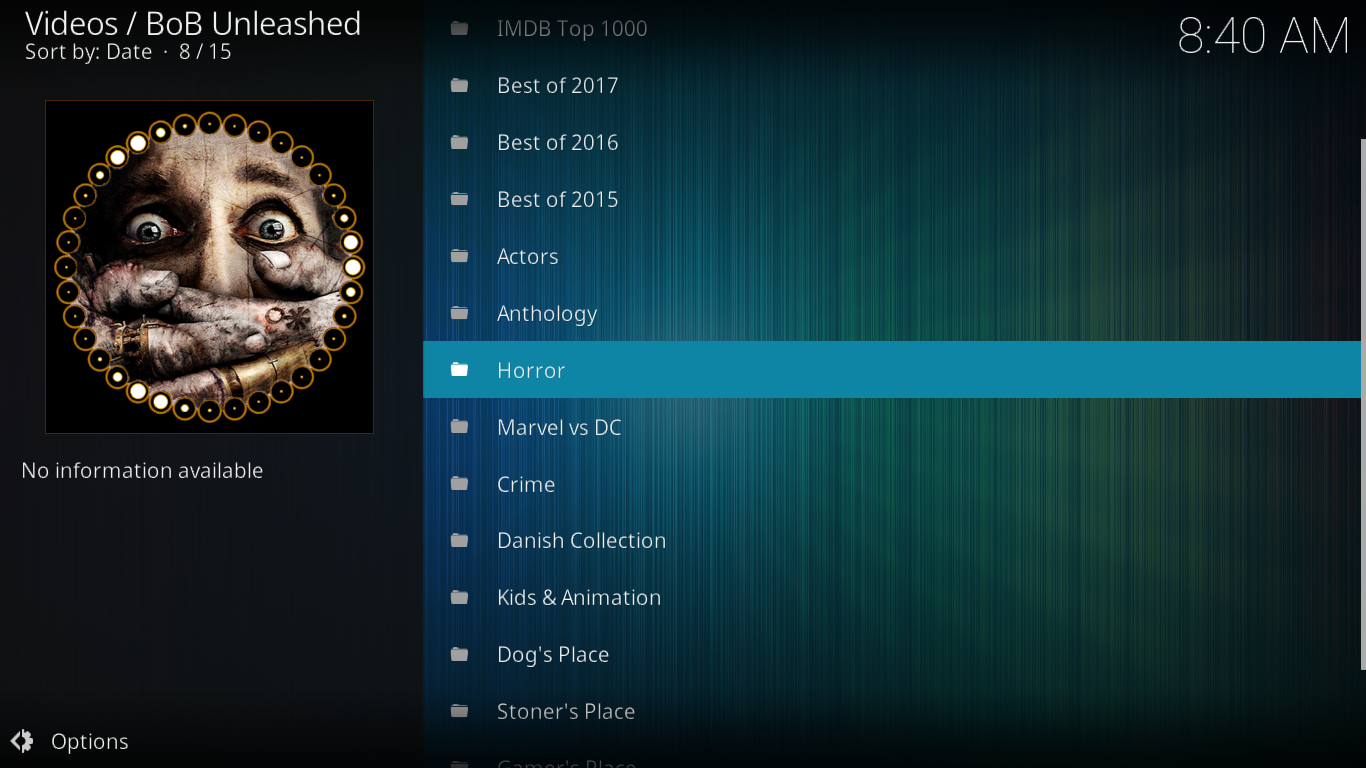 TNPB Boxsets
The name of this section says it all. It's got sets of movies and it's got lots of them. Over 250, to be vaguely precise. And they seem to be quite complete too. For instance, the James Bond section contains all 24 movies from 1962's Dr. No to 2015's Spectre. Not all boxsets are this big, of course, and at the other end of the spectrum is the Cocoon set with only two movies.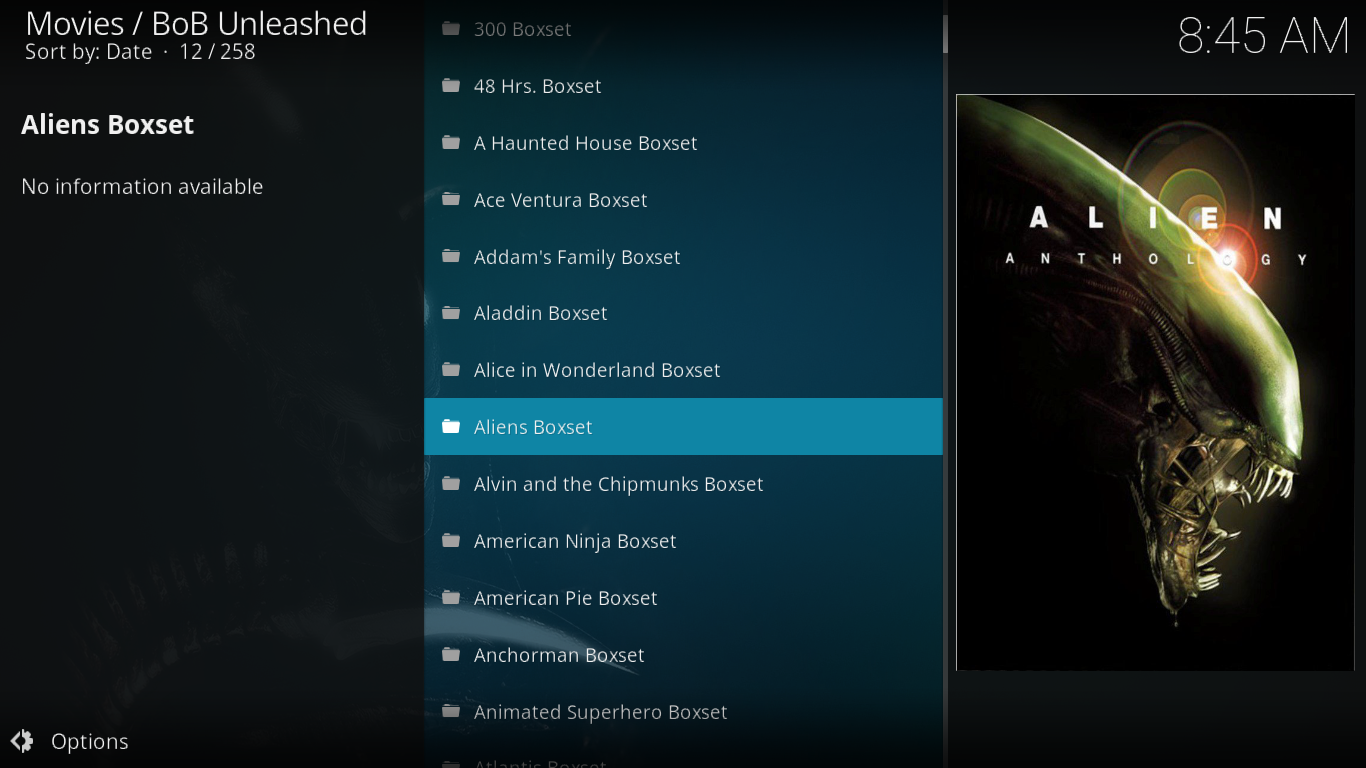 Music TV
Everyone knows MTV, the TV station that launched the music video era. Well, you won't find it in here but you'll find over 50 different live feed from Music TV stations from around the world. You'll find "exotic" selections such as Jamaica's RETV or Albania's Supersonic TV. But these are just random examples of the great variety of content you can find in there.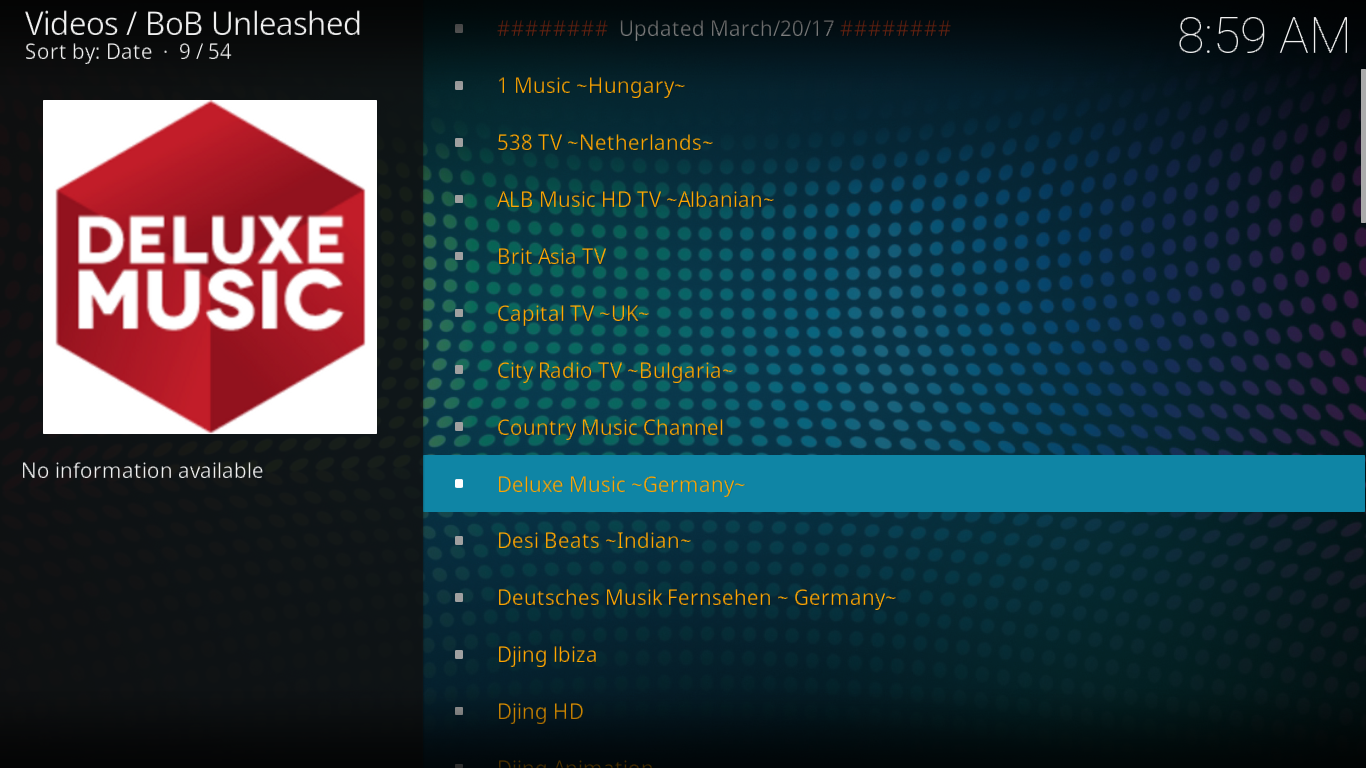 Walk of Fame
In this section, you'll find all the films starring actors and actresses who have their star on Hollywood's Walk of Fame. Each list is neatly organized in alphabetical order by the first name so you can quickly find the star you're looking for.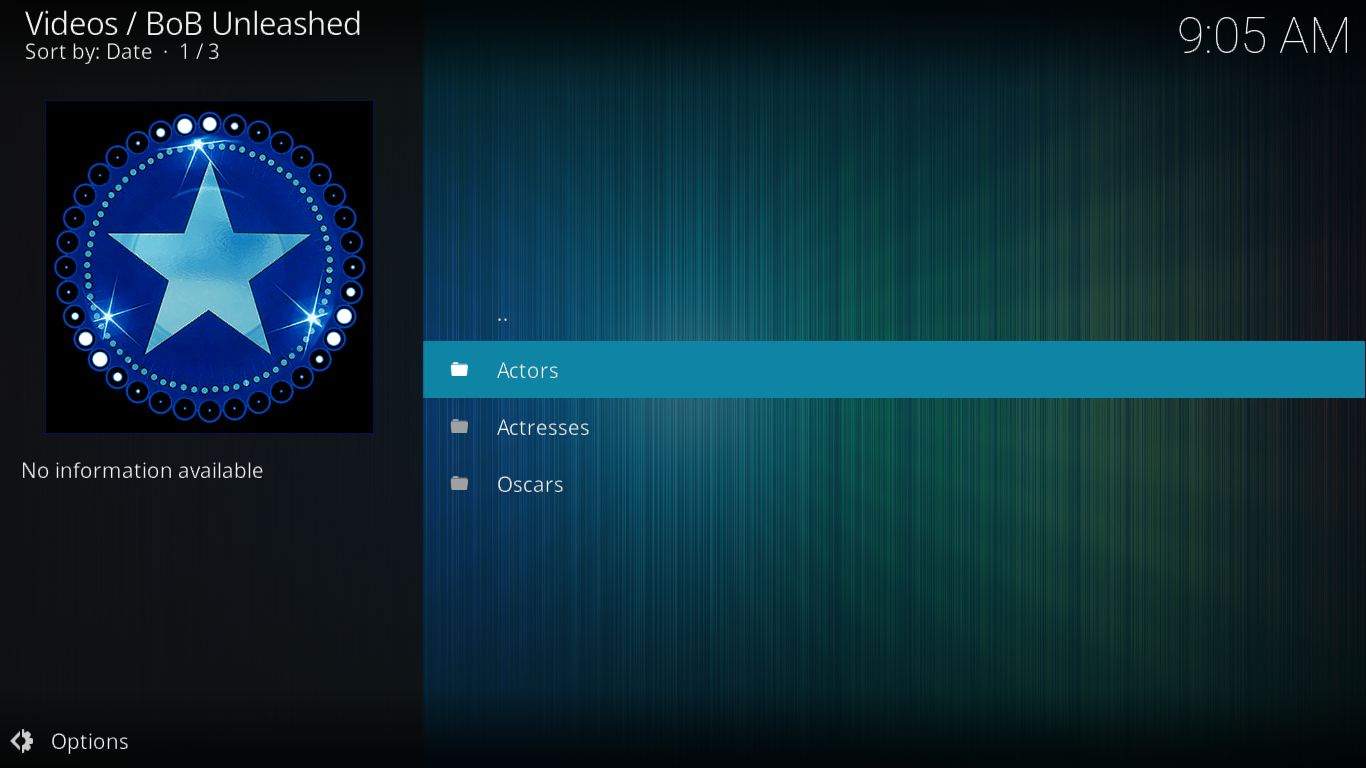 And there's also an Oscars section where you'll find not only movies that won the Best Picture trophy but winning movies from pretty much every category of Oscars there are.
Settings and Help Videos
The last two sections in BoB Unleashed, Settings and Help Videos are self-explanatory. The first one is where you adjust the application settings. Remember the initial configuration questions? All your selections can be changed from the Settings section.
As for the Help Videos section, this one is quite unique and provides tutorial videos for several elements of this add-on. The videos are generally well-done and relatively short and easy to understand. They will certainly come in handy for new users of the add-on.
Conclusion
What more to say? This add-on has so much content, we could almost proclaim it has everything. It most certainly has something for everyone. It is so big and has so much to offer that we can't present it all in a short article as this one. And best of all, we haven't found a single title that wouldn't play. We can't say that of most other add-ons we've tried. It shows how well-maintained this add-on is. Try it for yourself and see what it has to offer. I'm certain you'll find something you love.
And once you've tried it, why don't you share your opinion with us. What are your favorite features? Anything you didn't like? Have you had any issue installing it or running it? Use the comments below to share your thoughts about BoB Unleashed.