We are reader supported and may earn a commission when you buy through links on our site.
Learn more
Expressvpn Netflix Unblocking Still Working in 2021? YES.
Netflix is a great streaming platform and is available in many, many countries. But, being available in so many countries comes with restrictions, so if you're accessing Netflix from Germany, you'll get an entirely different set of titles than you will in Netflix's home country, the United States. A VPN can help you switch (or "spoof") your IP address and get that access to the coveted U.S. Netflix library, but fewer and fewer providers can get through their blocks these days. ExpressVPN has a great track record of beating Netflix's VPN-blockers, standing tall and matching Netflix punch-for-punch in the ongoing war.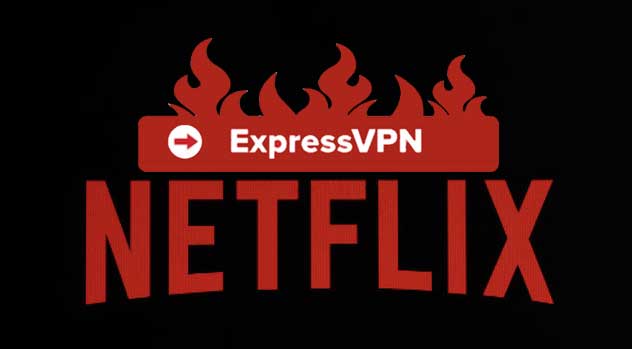 But, given that Netflix has beaten so many other VPNs into submission, and continues to fight to protect their geo-blocked content, does ExpressVPN still function as a reliable Netflix unblocker? We're going to give you that answer, hit on ExpressVPN's best qualities, and show you how to beat and troubleshoot Netflix's VPN ban. We'll also talk about the how and why of Netflix's anti-VPN stance, and finally show you how to setup your Netflix account if you haven't already.
30-days money back guarantee
So can ExpressVPN unblock Netflix still?
The shortest possible answer is: yes. A more accurate answer, however, is: yes, most of the time. Although it's not 100% clear how ExpressVPN has continued to defy Netflix's VPN ban, we can easily speculate. First, ExpressVPN has a large network, with the resources to back it up. Second, ExpressVPN regularly cycles the shared IPs used to connect to each server.
What this means is that it's harder for Netflix to identify IP addresses that come from one of ExpressVPN's servers. And if Netflix isn't noticing tell-tale signs of a VPN being used (i.e., many users having the same IP address), then it's easier for ExpressVPN to continue helping users connect to other countries' libraries from around the world.
ExpressVPN – Best VPN for Netflix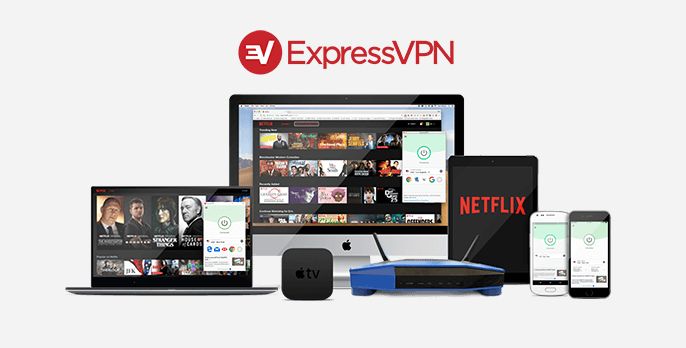 ExpressVPN is the #1 VPN for Netflix for good reason: they're fast, big, and reliable. They came in #1 in our speed test, so alongside getting buffer-free Netflix streaming, you'll get fast downloads and seamless browsing when you connect through ExpressVPN. Rounding out their performance package, they give you unlimited bandwidth and no speed caps or throttling – important when you stream a lot of bandwidth-heavy video. Plus, to make sure you get the fastest VPN available to you, they offer a built-in speed test.
ExpressVPN isn't a heavy, interfering app to run, either – its software is lightweight, easy to use, and stays out of your way. Just pick your server and hit the "Connect" button – once it turns green, you're good to go. Plus, ExpressVPN has best-of-the-best, nearly unbreakable 256-bit AES encryption – it would take actual millions of years for the worlds best supercomputer to crack the code and get at your data. And with 2,000+ servers available in 94 countries, there's sure to be one in just about any country you care to connect with. And if you have trouble accessing a particular country's Netflix library, just reach out to customer support – they're available 24/7 and happy to help.
Learn more about ExpressVPN's great qualities and ability to break Netflix's VPN-blockers in our full ExpressVPN review.
Pros
SPECIAL OFFER: 3 months free (49% off - link below)
Super fast servers
Secure encryption & VPN protocols
Strict no-logs policy for personal information
Great customer service via chat.
Cons
Max 3 connections simultaneously
Power-users configuration options.
How to unblock Netflix with ExpressVPN
If you haven't used a VPN before or haven't tried to unblock Netflix, you're probably curious how to do it. Getting setup with ExpressVPN is easy – just follow these simple steps:
Use our link to go to ExpressVPN's website. Click "Save 49%". You'll be taken to their "plans page." Select the center plan highlighted in green to get our exclusive discount. Next, fill out the requested information. You'll create your username and password, too, so make a note of those for later use.
Once you've successfully signed up, you'll be taken to a page where you can download and install the app. If doing so on a mobile device like an Android or iPhone, use the link provided – it'll take you to the app store, which you can of course do externally, but it'll ensure that you download the correct application.
Once you've downloaded and installed the app, launch it. If you didn't exit at any point, ExpressVPN automatically logs you in once the app is installed; if you stepped away or find this isn't the case, simply login with your username and password. ExpressVPN will automatically connect you to the fastest server available. Since you're trying to unblock a different region's Netflix library, you'll need to change this. Visit ExpressVPN's server list and search for your chosen country. You can then select a server in that country and hit 'connect.' It should turn green after a few moments, signifying that the connection has resolved.
This next step is optional, but if you want to double-check that your connection was successful, open your web browser and visit ipleak.net. The page will run an IP address lookup and should display your chosen country as your IP address's country of origin (i.e. "United States"). If not, the connection wasn't successful. Return to the app and try again, or contact support.
Once ExpressVPN has established your VPN connection, visit Netflix.com and login with your account. You should now have access to the content library of your chosen country. Please note, no VPN can promise to work with the Netflix app, which employs different (much tougher) VPN blocking methods. Your best bet is to stick with your browser.
Won't a VPN slow down my streams?
It's true that using a VPN does reduce the speed of your Internet. Your connection speed is made up by a lot of factors, including the level of encryption provided by your VPN, your distance from the chosen server, and the current load on the server. The best VPNs work hard to mitigate these factors and provide users with the fastest online experience that they can.
But some providers are better at this than others, and we're happy to say that ExpressVPN gives one of the fastest services in the world – plus some extra features to ensure you get the best speeds possible.
Getting the fastest speeds possible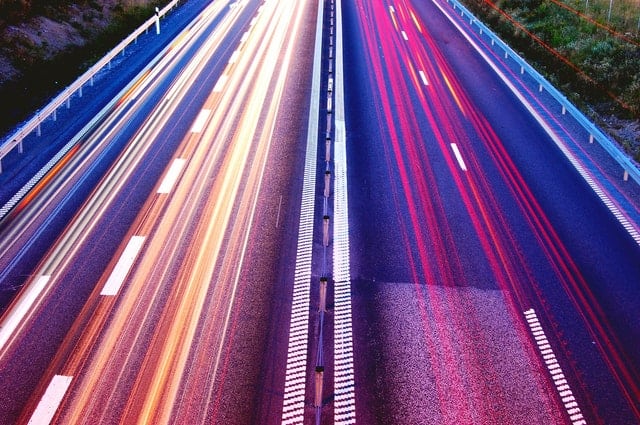 Even if you unblock Netflix with ExpressVPN, there may be a day when you find yourself facing endless buffer-times and heavy lag – and that's hardly any better than no Netflix at all. Lucky for you, ExpressVPN cuts this frustration out: a speed test. Although only available for Windows and Mac, the Speed Test checks latency and download speed of servers, ranking them in a Speed Index.
To do this, just run the Speed Test. You can find that in the menu icon on the upper left corner of the app. Click "Run Test" and the servers will be sorted to find the fastest ones by region. Pick the fastest one available in the U.S., and you'll be good to go.
As some benchmarks, ExpressVPN offers some numbers recommended by Netflix for best speeds while streaming: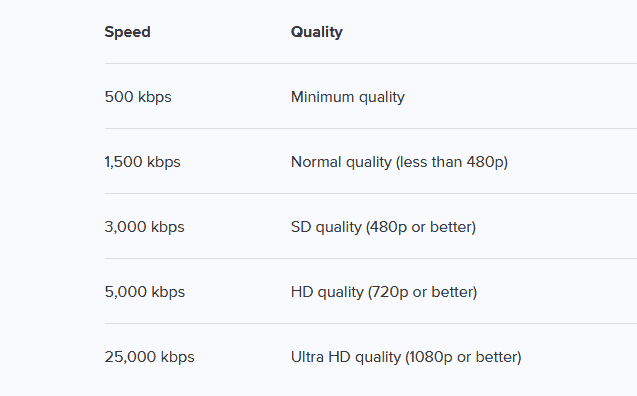 What to do if it suddenly stops working
Admittedly, ExpressVPN's Netflix unblocking functionality is not foolproof. Sometimes, Netflix pulls ahead and you may find yourself unable to access the library you were able to just yesterday. This will eventually happen, if you use it for long enough — so what do you do when it does?
The first, and best, thing to try is to change servers. Start by searching the servers available in your chosen country and work your way through the list, connecting to each, then reloading Netflix. If Netflix has simply isolated a popular server and blocked it, you should soon find yourself back online. If not, though, try some of these other tactics:
Use a desktop – If you were trying to use the Netflix app, you may have better luck on a desktop (Windows, Mac, Linux). Although ExpressVPN is pretty good at accessing Netflix through the Netflix app, this isn't always the case, especially on mobile devices, Fire Stick, or gamning consoles. So if you find that, try opening your web browser instead.
Wait and check later – You want to stream Netflix now, but sometimes it's just down for a bit. Netflix won a round against ExpressVPN. This is just a fact of life, but with a little time, ExpressVPN is pretty good at finding a workaround. Try again later.
Contact customer support – If none of the above tips helped, try contacting support. They're available 24/7 and you can walk them through what you've tried, what you haven't, and what you want to do. They'll have additional insight and are fantastic at helping you any way they can.
Other streaming services – Finally, if you've done everything and it's a widespread block with no end in clear sight, but you still want to stream online – try a different service. Hulu and Amazon Prime Video are great places to start that are a little less restrictive about VPNs than Netflix.
How does Netflix block VPNs?
You may be wondering how Netflix blocks VPNs. Given their success in knocking off many VPNs that used to be able to unblock them, they must have sophisticated tech, right? For the most part, Netflix's VPN-blocker is simple: it keeps a massive list of IP addresses that have been associated with VPN servers. When a user tries to access Netflix from one of these, it denies them. Netflix updates these regularly as VPNs expand, so only VPNs that are able to stay ahead of this list can bypass the block.
It's even harder to get through the block with the Netflix app, though. Even so, ExpressVPN is consistent in its ability to unblock the Android and iOS apps.
Why does Netflix block VPNs?
With as popular as Netflix is, why don't they just open up all their libraries? Aren't they missing out on some major profit? Well, maybe. But Netflix doesn't block VPNs without reason – they're forced to because of copyright laws. Producers, studios, TV networks, and otherwise require Netflix to purchase licensing agreements for each show or movie in each country that it'll be available in. This results in 2 things:
Buying a licensing agreement for each of piece of content for each country can add up very quickly.
Licensing contracts vary from country to country. For example, a studio may license a piece of content to be hosted by, say, Hulu in the U.K. This could mean that Netflix can't host that piece in the U.K., too, because someone else already owns the license to do so. So they have to keep it removed from their U.K. library or face legal problems. The same is true for satellite and cable providers – if they have the rights to broadcast in a region, Netflix can't.
Primarily due to those two things, Netflix employs VPN-blockers – it's pure protection from extra liability, plain and simple.
What if I live outside the U.S. and don't have an account?
Netflix is based out of the United States, so they cater the majority of their resources to that market. However, their service is available in more than 190 countries, so you'll be hard-pressed to find somewhere that you can't sign up for a Netflix account – even with no VPN connected. But in case you do live in one of these few places, or run into issues, there's an easy workaround:
Gift cards and PayPal.
Netflix allows users to pay for subscriptions with gift cards, which are available across many online marketplaces (like Amazon). Just use one of those when you sign up and you'll be in. Or, if you don't feel like a gift card, get a PayPal account and use your information there. This allows you to blur the lines created by countries and make your account with ease.
Once you've got payment figured out, just visit netflix.com, click sign up, and fill out the information requested. Than grab ExpressVPN (if you haven't already) and start streaming from anywhere in the world.
Conclusion
ExpressVPN can still unblock Netflix; most of the time, quite reliably. In this guide, we showed you how to do so, how to optimize your speed, and what to do when the inevitable blockage happens. All you need to do now is pick up your subscription to ExpressVPN and start streaming Netflix from anywhere.
Have you used ExpressVPN to access Netflix? What has your experience been? Have you faced any problems, and were you able to overcome them? Tell us your story in the comments section.