The 50 Best Drama Movies to Watch on Netflix in 2021
Drama films will make you feel a lot of things, will get you thinking and asking questions, but they will also keep you entertained. We wanted to see which were the best 50 drama films on Netflix so you can start watching them.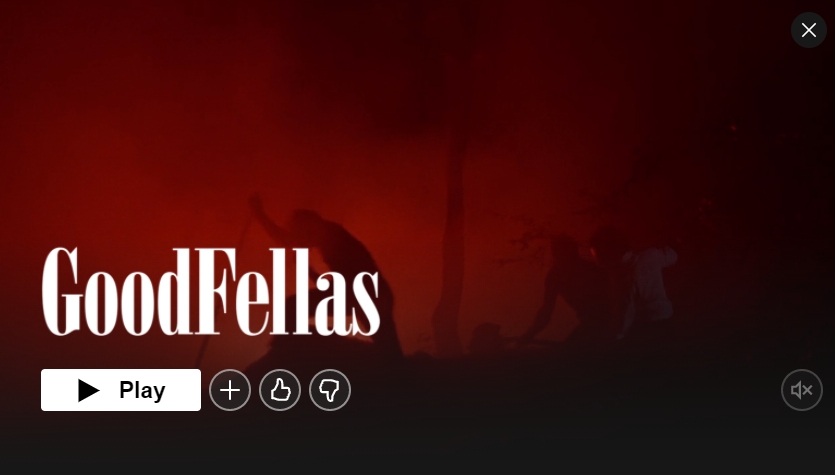 Our list features movies like Goodfellas, A Clockwork Orange, or The Girl With the Dragon Tattoo. Whatever type of movies you generally like, we know you'll find at least a couple on our list that you've yet to see.
In order to set up our list, we went and dug through Netflix for drama movies, and then we looked through a series of websites that would help us rank the movies – IMDb, Rotten Tomatoes, and Metacritic. We put together all the scores the movies had there and created a better ranking that should help us know which of the titles you're not supposed to miss.
The 50 Best Dramas on Netflix
1. Goodfellas – 9.18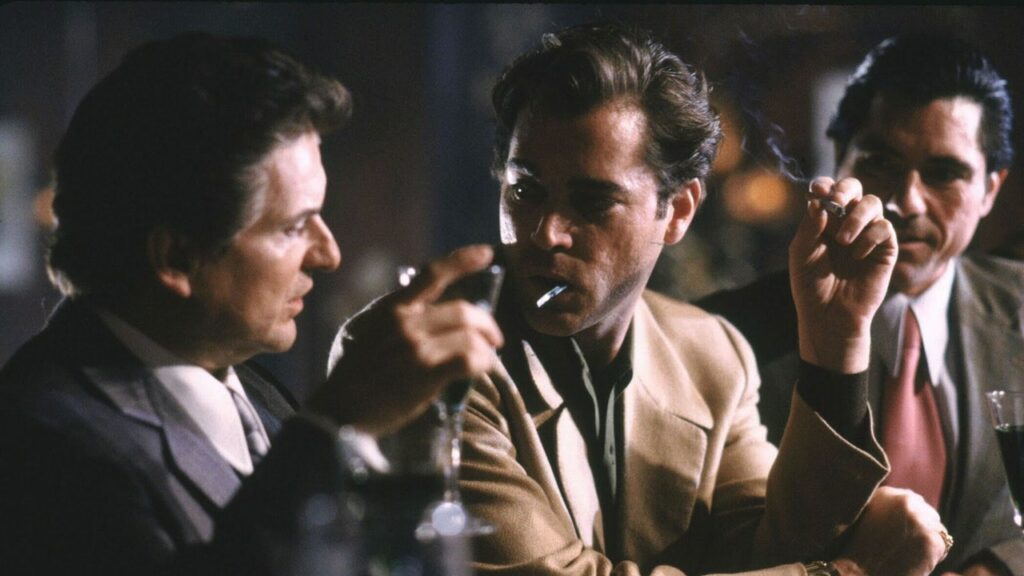 We're kicking off our list with an epic movie, Goodfellas. Released in 1990, this crime drama is signed by Martin Scorsese, and it features Robert De Niro, Ray Liotta, Joe Pesci, Lorraine Bracco, and Paul Sorvino. We follow the life of mob associate Henry Hill, as well as his friends and family. At the time, Goodfellas was nominated for six Academy Awards but only managed to win Best Supporting Actor for Pesci. Three decades later, Goodfellas is regarded as one of the best films ever made.
Related: The 50 Best Netflix Original Shows and Movies to Watch in 2021
2. Spotlight – 8.9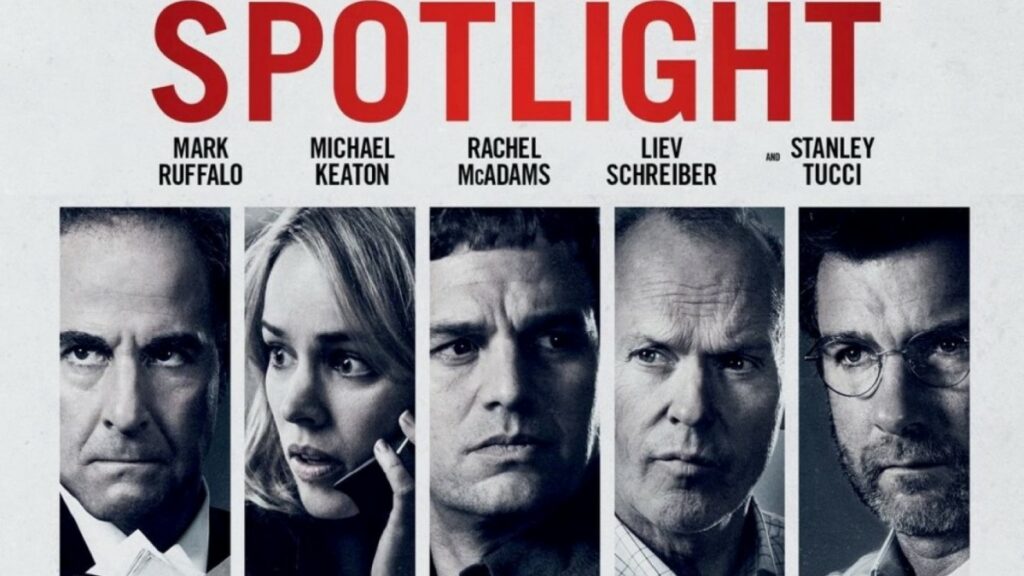 We continue with another impressive movie, namely Spotlight. This 2015 film tells the story of how the Boston Globe Spotlight team investigated child sex abuse cases in the Boston area by Roman Catholic priests. It's a hard topic to stomach, but it's an important one, especially since the case led to quite a few changes in the world. The movie stars Mark Ruffalo, Michael Keaton, Rachel McAdams, Stanley Tucci, John Slattery, and others. Spotlight won the Academy Award for Best Picture and Best Original Screenplay.
3. The Social Network – 8.72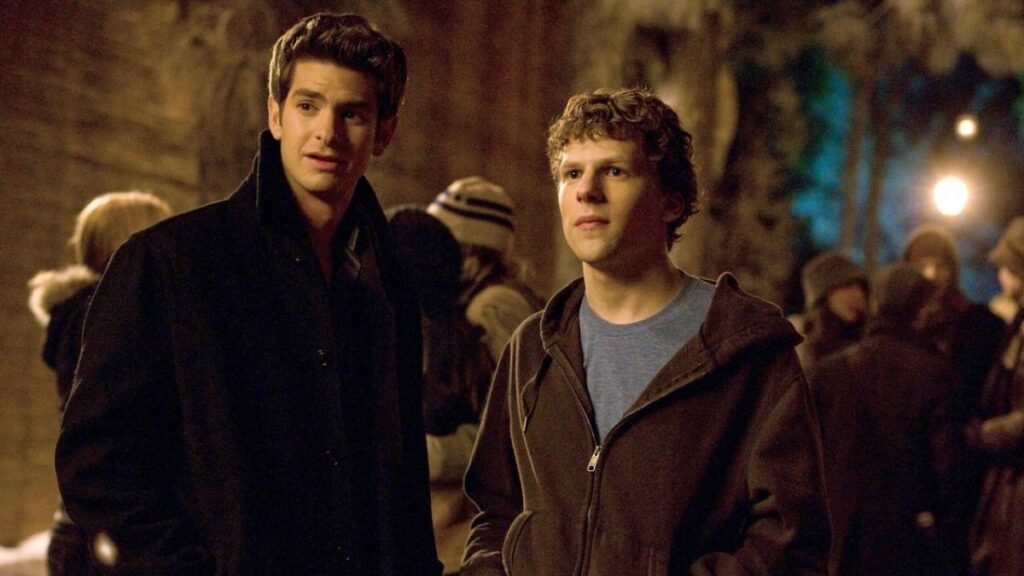 Next up, we have the story of how Facebook came to be. The Social Network was released in 2010, and it's a biographical drama film by David Fincher. We follow how the social network was created, the feuds between the creators of the network, and the lawsuits that followed. The movie stars Jesse Eisenberg, Andrew Garfield, Justin Timberlake, and Armie Hammer, to name a few. The movie received eight Oscar nominations, but only won three of them – for Best Adapted Screenplay, Best Original Score, and Best Film Editing. It's also a movie that had a $40 million budget and made over $220 at the Box Office, as everyone was curious to find out the secret behind Mark Zuckerberg's success.
4. Searching for Bobby Fischer – 8.66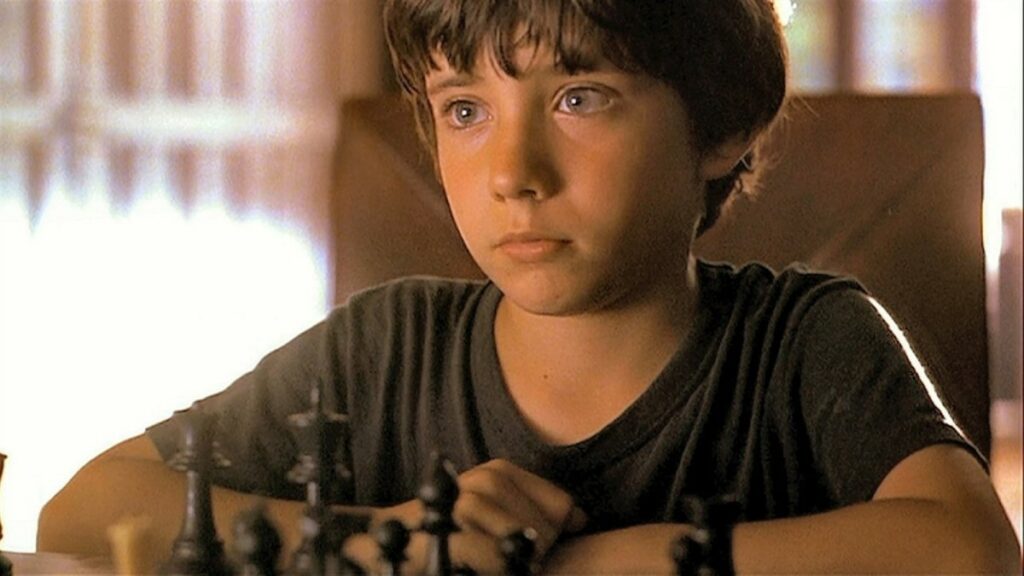 We continue with Searching for Bobby Fischer, a movie released back in 1993, based on a book with the same name. The show follows the child prodigy chess player Joshua Waitzkin who starts defeating folks left and right at the age of 7. The movie stars Max Pomeranc, Joe Mantegna, Joan Allen, Ben Kingsley, Laurence Fishburne, and Robert Stephens, to name a few. The film may not have been a hit at the box office, but it was nominated for Best Cinematography at the Oscars that year.
5. Django Unchained – 8.58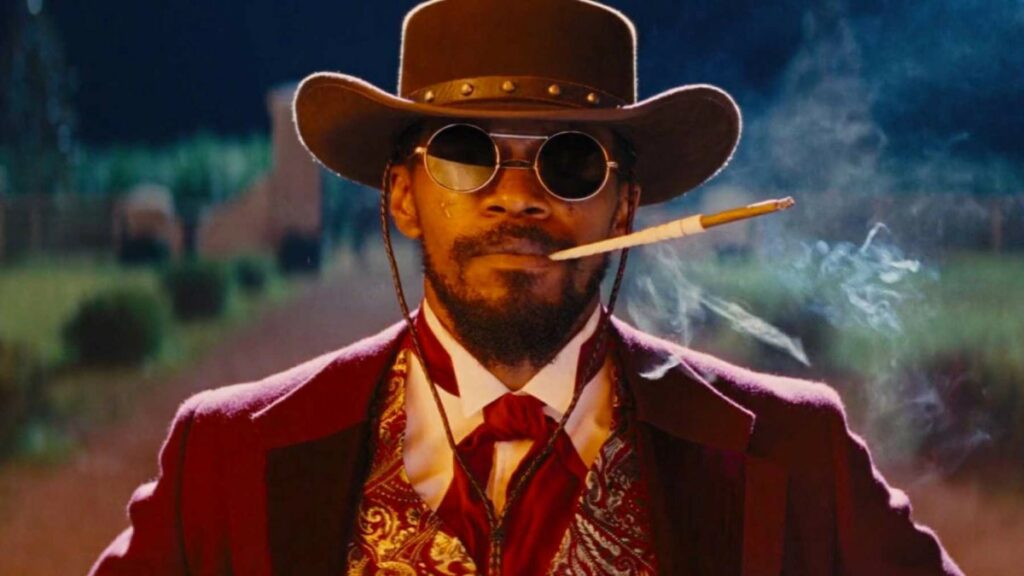 We continue with Django Unchained, a 2012 western drama film by Quentin Tarantino. We follow Django, a freed slave who goes on to rescue his wife from a plantation owner in Mississippi with the help of a bounty hunter. The movie stars Jamie Foxx, Christoph Waltz, Leonardo DiCaprio, Kerry Washington, Samuel L. Jackson, and Walton Goggins, to name a few. Django Unchained received five nominations at the Academy Awards, winning a couple of them for Best Supporting Actor (Christoph Waltz), Best Original Screenplay.
6. Hunt for the Wilderpeople – 8.58
The next movie on our list is Hunt for the Wilderpeople, which was released in 2016. It's a comedy-drama where we see a man and his foster son flee into the New Zealand bush in order to avoid arrest and become the targets of a massive manhunt. The film stars Sam Neill, Julian Dennison, Rhys Darby, and Rima Te Wiata, to name a few. The movie has been received wide critical acclaim, particularly thanks to the chemistry between the two main actors.
7. The Departed – 8.56
The Departed is a Martin Scorsese movie that was released in 2006. The movie tells a complicated story where the Irish Mob sends a mole into the Massachusetts State Police, while the police send an undercover officer into the Mob. When the two sides realize what has happened, they try to figure out who the moles are. The movie features Leonardo DiCaprio, Matt Damon, Jack Nicholson, Mark Wahlberg, Martin Sheen, Vera Farmiga, and Alec Baldwin. The movie ended up being the one to win the most awards at the Oscars that year, including for Best Picture.
8. Catch Me If You Can – 8.54
We have DiCaprio in another movie next, this time under director Steven Spielberg. Catch Me If You Can was released in 2002 and is based on the story of Frank Abagnale, a prolific con man. In the film, DiCaprio plays Frank and he keeps switching jobs, conning his way into positions like a pilot, doctor, or prosecutor. The movie also stars Tom Hanks, Christopher Walken, Martin Sheen, Amy Adams, and James Brolin. Catch Me If You Can received two Oscar nominations.
9. Silver Linings Playbook – 8.44
Our next film is the perfect mix of romance, comedy, and drama. We follow the complicated relationship that's building between a man suffering from bipolar disorder who tries to win back his wife after being released from a psychiatric hospital. When he meets a beautiful young widow who proposes to help him enter a dance competition with his wife, things start to get complicated. Silver Linings Playbook received eight Academy Award nominations, bringing Jennifer Lawrence the win for Best Actress. Aside from Lawrence, the film also stars Bradley Cooper, Robert De Niro, Jacki Weaver, and Chris Tucker.
10. A Clockwork Orange – 8.34
We continue with A Clockwork Orange, a twisted film that follows the story of a disturbed and violent young man in a dystopian Britain. When he eventually ends up in prison, he agrees to an experimental treatment that cancels out his violent tendencies. However, upon his release, he faces up a ton of troubles due to being unable to fight back against aggressors. The movie stars Malcolm McDowell, Patrick Magee, Michael Bates, and Warren Clarke.
11. Dolemite Is My Name – 8.24
We continue with Dolemite Is My Name, a biographical comedy-drama film released in 2019. The movie tells the story of Rudy Ray Moore, a filmmaker whose best-known character during his stand-up routine is Dolemite. We get to enjoy Eddie Murphy, Da'Vine Joy Randolph, Keegan-Michael Key, Mike Epps, Wesley Snipes, and Craig Robinson. Dolemite Is My Name was nominated for the Best Motion Picture – Musical or Comedy and Best Actor at the Golden Globe Awards.
12. The Trial of the Chicago 7 – 8.24
Next, we have the 2020 film The Trial of the Chicago 7, a historical legal drama. The plot focuses on the Chicago Seven, a group of protestors who are accused of inciting riots in 1968 as they opposed the Vietnam War. The movie stars Yahya Abdul-Mateen II, Daniel Flaherty, Sacha Baron Cohen, Joseph Gordon-Levitt, Michael Keaton, Eddie Redmayne, and Frank Langella.
13. Perks of Being a Wallflower – 8.18
Based on the same-named book, this 2012 coming-of-age drama tells the story of Charlie, a teenage boy who writes letters to a friend, detailing his difficulties in high school. The movie stars Logan Lerman, Emma Watson, Ezra Miller, Nina Dobrev, Paul Rudd, Joan Cusack, Mae Whitman, and Kate Walsh. The film was widely praised for the screenplay, directing, and acting and had relative box office success.
14. Hugo – 8.12
We continue with an adventure drama film directed by Martin Scorsese – Hugo. Hugo is a young boy who lives in a railway station in Paris in the '30s. When a mystery regarding his late father's inventions presents itself, he jumps in to get to the bottom of it all. Hugo stars Asa Butterfield, Chloe Grace Moretz, Ben Kingsley, Sacha Baron Cohen, Jude Law, Helen McCrory, Christopher Lee, and Emily Mortimer. Hugo received 11 nominations at the Academy Awards, winning five of them.
15. The Two Popes – 8.08
Next up, we have The Two Popes, a 2019 biographical drama. The movie follows Pope Benedict XVI who tries to convince Cardinal Jorge Mario Bergoglio not to resign from his spot as archbishop. When Benedict abdicates the papacy, Bergoglio becomes Pope Francis. The film stars Jonathan Pryce and Anthony Hopkins in the main roles. The Two Popes ended up getting three nominations at the Academy Awards, but didn't win any of them.
16. Gran Torino – 8.06
Our movie list continues with Gran Torino, a 2008 film that follows the story of a grumpy old man, a Korean War vet, who wants to reform his neighbor after he catches the teenager trying to steal his '72 Gran Torino. Gran Torino stars Clint Eastwood, Bee Vang, Ahney Her, Christopher Carley, and even Scott Eastwood. With a budget below $30 million, the movie brought in some $270 at the box office.
17. The Girl With the Dragon Tattoo – 8.04
Based on the first novel from the Millennium series by Stieg Larsson, The Girl With the Dragon Tattoo tells the story of Lisbeth Salander and Mikael Blomkvist, an unlikely duo who seeks to find out what happened to a girl who disappeared decades earlier. The movie stars Daniel Craig and Rooney Mara in the main roles, as well as Christopher Plummer, Stellan Skarsgard, Robin Wright, and Steven Berkoff. The Girl With the Dragon Tattoo was nominated to five Academy Awards, winning for Best Film Editing.
18. The Half of It – 8.04
The Half of It was released in the spring of 2020, and it follows Ellie Chu, a young girl who's trying to help her family make money by writing papers for her fellow students. When she is asked to help write love letters to a girl she herself fancies, things get complicated. The film features Leah Lewis, Daniel Diemer, Alexxis Lemire, Collin Chou, and Enrique Murciano.
19. The Boy Who Harnessed the Wind – 7.84
Our next film is a 2019 drama that marks the directorial debut of Chiwetel Ejiofor and is based on the same-named memoir by William Kamkwamba and Bryan Mealer. We follow William Kamkwamba as a young student passionate about science and school who ends up building a windmill to power an electric pump to help his village through the drought. The Boy Who Harnessed the Wind stars Maxwell Simba, Chiwetel Ejiofor, Aissa Maiga, Lily Banda, and Joseph Marcell.
20. The Impossible – 7.84
The Impossible tells the story of a family following the devastating 2004 Indian Ocean tsunami. As the family is on Christmas holiday in Thailand, the tsunami hits, splitting up the family. They go on a twisted path as they try to reunite, especially as they are injured, while also helping others locate their loved ones. The film stars Naomi Watts, Ewan McGregor, and Tom Holland.
21. The Theory Of Everything – 7.82
Stephen Hawking was one of the most brilliant minds on Earth and The Theory of Everything tries to show exactly that, as well as the theoretical physicist's personal life. The film is based on Jen Hawking's memoir, telling the story of her relationship with her ex-husband, especially following his diagnosis of amyotrophic lateral sclerosis. The Theory Of Everything stars Eddie Redmayne, Felicity Jones, Emily Watson, David Thewlis, and Charlie Cox. The movie got five nominations at the Academy Awards, earning Redmayne the win for Best Actor.
22. Miracle – 7.8
Next, we have Miracle, a 2004 sports drama about the success of the U.S. men's ice hockey team at the 1980 Winter Olympics, their hardships, the brothership, the effort. The movie stars Kurt Russell, Patricia Clarkson, and Noah Emmerich.
23. Okja – 7.78
We continue with Okja, a 2017 film about a young girl who helps care for a genetically modified super pig that was entrusted to her family, a decade prior. When the company tries to get it back, the girl opposes and goes on a fight to take them down for their practices. The movie stars Tilda Swinton, Paul Dano, Ahn Seo-hyun, Byun Hee-bong, Steven Yeun, Lily Collins, Giancarlo Esposito, and others.
24. The Help – 7.72
Next, we have The Help, an impressive period drama that was released in 2011. We follow a young white woman who aspires to be a journalist in the '60s, and her relationship with her two black maids. When she writes a book from the point of view of the maids in order to expose the racism they face day in and day out, things take a turn. The movie stars Jessica Chastain, Emma Stone, Viola Davis, Allison Janney, Octavia Spencer, and Bryce Dallas Howard. The Help was nominated to four Academy Awards, with Chastain and Spencer fighting for the Best Supporting Actress award, the latter managing to take home the trophy.
25. Molly's Game – 7.7
Molly's Game is up next, a 2017 biographical crime drama film about Molly Bloom, a mogul skier that gets severely injured ahead of the Olympics, ending her career. When she starts working as an office manager for a real estate developer, she also gets involved in running undergrown poker games for the rich and famous. The movie stars Jessica Chastain, Idris Elba, Kevin Costner, Michael Cera, Chris O'Dowd, and Bill Camp. The film's screenplay got nominated at the Academy Awards but didn't win.
26. The Outpost – 7.68
This 2020 film follows a group of soldiers during the war in Afghanistan, fighting off against the Taliban. If you're into war movies, then this one's right for you. The Outpost stars Scott Eastwood, Caleb Landry Jones, Orlando Bloom, Jack Kesy, and Cory Hardrict. The movie was supposed to go to theaters, and even premiere during a film festival, but everything changed due to the pandemic.
27. Saving Mr. Banks – 7.58
We have a period drama next, namely Saving Mr. Banks. The movie follows the development of the Mary Poppins film in the '60s, with Walt Disney going head to head with author P.L. Travelers to keep the depiction as accurate as possible. Saving Mr. Banks stars Emma Thompson, Tom Hanks, Bradley Whitford, Colin Farrell, and Paul Giamatti. The movie was nominated for the Best Original Score at the Academy Awards, but didn't win.
28. The American President – 7.5
The list continues with The American President, a 1995 movie that focuses on President Andrew Shepherd, who's a widower as he tries to woo an environmental lobbyist who just moved to Washington, D.C.. The movie stars Michael Douglas, Annette Bening, Michael J. Fox, Richard Dreyfuss, and Martin Sheen.
29. The Founder – 7.48
Our next film is a biographical drama that follows the creation of the McDonald's restaurant chain, focusing on Ray Kroc, a milkshake machine salesman who was impressed with the restaurant and its owners, suggesting they start a franchise. Eventually, he goes on to lead their franchising efforts and later on to buy out the brothers who started out the business. The Founder stars Michael Keaton, Nick Offerman, John Carroll Lynch, Linda Cardellini, B. J. Novak, and Laura Dern.
30. The Fundamentals of Caring – 7.44
We have a road comedy-drama next, namely The Fundamentals of Caring. This 2016 flick follows a writer who changes jobs to become a caregiver for a young man with Duchenne Muscular Dystrophy. They decide to take a road trip through America to experience more of life, making a few pitstops along the way and a few friends too. The Fundamentals of Caring stars Paul Rudd, Craig Roberts, Selena Gomez, Jennifer Ehle, and others.
31. The Guernsey Literary and Potato Peel Pie Society – 7.42
Based on the same-named novel, The Guernsey Literary and Potato Peel Pie Society is a 2018 film that mixes in history with romance and drama. The movie is set in 1946 and follows a writer from London who keeps exchanging letters with a resident from Guernsey, an island that had been under German occupation during WW2. The movie features Lily James, Michiel Huisman, Glen Powell, Matthew Goode, and Penelope Wilton, among others.
32. About Time – 7.38
About Time is a romantic comedy-drama that follows a young man who can travel through time, and he decides to do just that in the hopes of improving his future. Soon, however, he discovers that things aren't as easy as they sound and that time travel has consequences. The movie stars Domhnall Gleeson, Rachel McAdams, Bill Nighy, Tom Hollander, Margot Robbie, and Lydia Wilson.
33. The King – 7.34
The King is an epic historical war drama movie based on Henriad, William Shakespeare's play. We follow the rise of Henry V as King as he learns to navigate politics and war after his father's death. The movie stars Timothée Chalamet, Robert Pattinson, Joel Edgerton, Sean Harris, Lily-Rose Depp, and Ben Mendelsohn. The film was criticized for not being historically accurate, or even faithful to Shakespeare's play, but we do have to keep in mind this is a work of fiction, after all.
34. Pieces of a Woman – 7.26
The list continues with Pieces of a Woman, a 2020 drama film that takes us on a journey with Martha, a woman who loses her daughter in home birth. Battling depression, a failing marriage, and an investigation against her midwife, Martha learns more about the world and herself. The movie stars Vanessa Kirby, Shia LaBeouf, Molly Parker, Iliza Shlesinger, Molly Parker, and Ellen Burstyn.
35. Les Misérables – 7.24
Les Misérables is the next one on our list – the 2012 version. This epic period musical is based on the Victor Hugo novel and tells the story of Jean Valjean and the young woman he takes under his wing to raise, Cosette. The movie stars some big names – Hugh Jackman, Russell Crowe, Anne Hathaway, Amanda Seyfried, Eddie Redmayne, Helena Bonham Carter, and Sacha Baron Cohen. The movie was given 8 nominations at the Academy Awards, winning three of them, including for Best Supporting Actress (Hathaway). Les Misérables won three Golden Globe Awards, including for Best Motion Picture – Musical or Comedy.
36. Julie & Julia – 7.12
The next movie stars the wonderful Meryl Streep alongside Amy Adams, Stanley Tucci, Chris Messina, and Linda Emond. The film gives us a glimpse into the life of chef Julia Child, a famous chef, and the life of Julie Powel, a young woman who wants to cook all recipes in Child's cookbook within a year. The role earned Streep another nomination for Best Actress at the Academy Awards.
37. Nappily Ever After – 7.08
Nappily Ever After is a romantic comedy-drama film that tells the story of a woman named Violet Jones. Her entire life, Violet was told her natural hair must be straightened out, something she continues to do into adulthood, through relationships, and at work. When she shaves her hair on a drunken night, her life changes as she starts accepting herself. The cast includes Sanaa Lathan, Ernie Hudson, Lyriq Bent, Lynn Whitfield, and Ricky Whittle.
38. The Devil All The Time – 6.94
Based on the same-named novel by Donald Ray Pollock, The Devil All The Time is a psychological thriller drama movie. The movie focuses on a young man who goes on a twisted path after avenging his stepsister's death, Lenora, who killed herself after being impregnated and denied by the local reverend. The movie features Tom Hollan, Bill Skarsgard, Robert Pattinson, Sebastian Stan, Jason Clarke, and Riley Keough.
39. The Hundred-Foot Journey – 6.92
This next comedy-drama follows the Karam family that leaves India and establishes itself in France. With cooking being the only thing they know how to do well, they open a restaurant which happens to be just across the street from a Michelin-starred location, owned by Madame Mallory. Things go bad before the relationship starts growing between the two. The movie features Helen Mirren, Om Puri, Manish Dayal, Charlotte Le Bon, Amit Shah, and Farzana Dua Elahe. The role earned Mirren a nomination for Best Actress in a Motion Picture – Comedy or Musical at the Golden Globe Awards.
40. Dumplin – 6.84
This next movie has us joining Willowdean on her life journey. The young girl is mostly raised by her aunt as her pageant-obsessed mother ignores her. Although they have their ups and downs, they eventually learn to live with one another. Dumplin stars Danielle Macdonald, Jennifer Aniston, Odeya Rush, and Maddie Baillio. The movie received several award nominations after release mostly for Dolly Parton and Linda Perry's song that accompanies the film.
41. Mystic Pizza – 6.78
This time around, we go to 1988 when Mystic Pizza was released. Mystic Pizza is a romantic comedy-drama that follows three young girls as they work at a pizza restaurant in a small town. The movie stars Annabeth Gish, Julia Roberts, Lili Taylor, Vincent D'Onofrio, William R. Moses, and Adam Storke.
42. Greater – 6.78
Greater is a 2016 biographical sports drama that gives us the story of Brandon Burlsworth, a young man who grows up excelling at football, proving himself time and time again. The movie stars Christopher Severio, Neal McDonough, Leslie Easterbrook, Michael Parks, Fredric Lehne, and Nick Searcy.
43. Go Karts – 6.76
Also known as Go!, Go-Karts! is a 2019 coming-of-age sports drama movie. The flick follows Jack, a young man who falls in love with go-karts, something he becomes very good at. As he tries to win the Australian National Go-Karts Championship, he needs to go head to head with his nemesis. Go Karts features William Lodder, Frances O'Connor, Adam T Perkin, and Richard Roxburgh.
44. Benji – 6.66
Over the years, numerous movies have been released featuring Benji, a fictional dog who seems to always be in the right place at the right time. It's an adorable movie that you'll want to see with the whole family, starring Gabriel Bateman, Darby Camp, Kiele Sanchez, and Will Rothhaar.
45. Snowden – 6.66
As the name of the movie suggests, the film tells the story of Edward Snowden, the famed NSA contractor that blew the whistle on the illegal surveillance programs the agency had going. The movie itself is based on The Snowden Files and Time of the Octopus, two books written about the whistleblower. Snowden stars Joseph Gordon-Levitt, Shailene Woodley, Melissa Leo, Zachary Quinto, Tom Wilkinson, Scott Eastwood, Logan Marshall-Green, and Nicholas Cage.
46. Outlaw King – 6.6
The next entry is Outlaw King, a historical action drama about Robert the Bruce. Back in the 14th century, the Scottish King went to war against the English army, and we're going to see how that went. Outlaw King stars Chris Pine, Aaron Taylor-Johnson, Tony Curran, Florence Pugh, and James Cosmo. Being a historical film, you can pretty much expect some inaccuracies, so don't expect a lesson here.
47. The Highwaymen – 6.6
Kevin Costner and Woody Harrelson play in The Highwaymen, a period crime drama where the two play a couple of Texas Rangers who are on the hunt for Bonnie and Clyde. Sure, it may not be as exciting as watching the mayhem the couple created, but it's certainly going to put a good spin on a story you've likely heard and seen a million other times. The film also stars Kathy Bates, John Carroll Lynch, and Kim Dickens.
48. In the Shadow of the Moon – 6.44
This next drama film is also deeply sci-fi, and we get to follow a twisted story along several decades, keeping up with two police officers investigating several mysterious deaths. Even though time traveling is the best explanation to what's happening, it's still hard to believe. In the Shadow of the Moon's cast includes Boyd Holbrook, Michael C. Hall, Cleopatra Coleman, Bokeem Woodbine, and Rachel Keller.
49. Adrift – 6.4
Adrift is a survival drama film released in 2018 where we follow a couple that's adrift in the middle of the Ocean following a hurricane. As they try to find their way to land with a damaged boat and no radio, their relationship has ups and downs, much like their sanity. Adrift stars Shailene Woodley, Sam Claflin, Jeffrey Thomas, Elizabeth Hawthorne, and Grace Palmer.
50. Soul Surfer – 6.28
Finally, Soul Surfer is a biographical drama that tells us what happened to Bethany Hamilton, a teenage surfer who loses an arm following a shark attack. We go on to learn more about her life following the accident, the media's attention, her recovery, and her path to competitive surfing. Soul Surfer features AnnaSophia Robb, Helen Hunt, Dennis Quaid, Carrie Underwood, Ross Thomas, and others.
How to watch the 50 best drama movies on Netflix from anywhere?
Netflix is available across the world, but not all titles are available in all countries. This can be problematic if you really want to watch any of the titles on our list and you find they are not available locally.
The titles we mentioned are available on Netflix U.S. right now, so if you live somewhere that does not have a certain movie, you can watch them there. But how?
Using a VPN is the best solution here since it's how you can appear to be where you want to. VPNs route your Internet connection through one of their many servers and assign a new I.P. address, from that specific area, to your device. So, Netflix will believe you are in New York if you use a server from that city.
We recommend NordVPN, which is an awesome tool with thousands of servers. They use top-grade encryption protocols so they can properly protect your data and assure your privacy.
Here's what you need to do:
Start by subscribing to NordVPN. Our readers can get a 70% discount for the 2-year plan, meaning the price comes down to $3.49 per month.
Then, you need to get the apps and sign in to your account.
Follow up by looking for a server in the U.S. and connect to it.
As soon as the connection is established, you can load Netflix in your browser or launch the app on your device. Look for the movie you want to watch and start streaming.
There you go! It's pretty easy to watch movies on Netflix, even if they're not locally available. Please be mindful to avoid free VPNs as they are rather risky, as they are either blacklisted by Netflix, are hiding malware, or are simply going to affect your computer's resources if they use peer-to-peer routing.