Steam Won't Open: How to FIX Steam Not Opening (18 Possible Solutions)
Steam is the most popular gaming platform in the world. It provides access to countless free and paid games, giving users the possibility to play everything in a user-friendly interface.
Unfortunately, Steam won't open every time you try to launch it, preventing you from getting back to your favorite games. It's an annoying issue that troubles many gamers.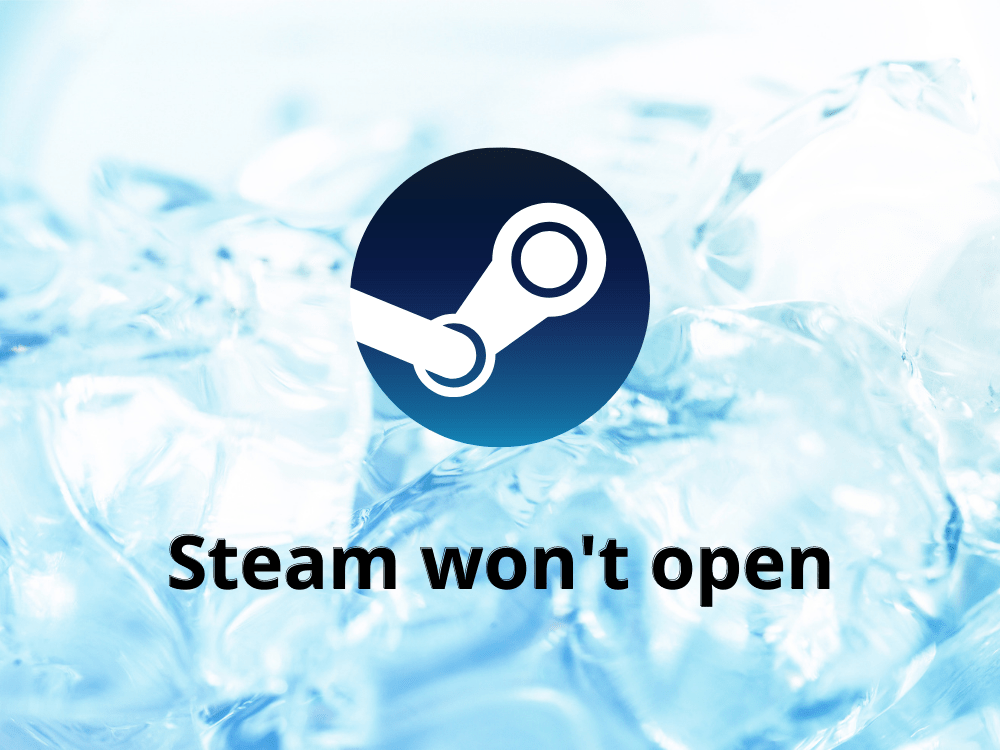 But rest assured, today you'll find a workaround for your problem, no matter what the root cause of the problem might be, so read on to learn how to fix Steam not opening.
How do I fix Steam not opening on my PC?
Before starting to make changes to your computer, it's a good idea to set up a system restore point. In case anything bad happens, you can use the Recovery option to restore Windows to a previous state.
You should also consider performing a full hard disk backup if you have enough storage space available. It's more reliable since System Restore doesn't always work as expected.
1. End all Steam processes from Task Manager
If you recently launched Steam, exited, and couldn't open it anymore, it might be due to too many processes opened in the background. However, you should be able to quickly fix this problem by ending all associated processes from Task Manager.
Locate all Steam entries, select each one, and click End task (starting with Steam Client Bootstrapper)
Restart your computer
Try to launch Steam now
2. Repair the Steam service
If Steam is not opening on your computer due to service failure, you can fix it with the repair tool.
Log in to Windows 10 as the administrator
Make sure to end all Steam processes (see the previous solution)
If Steam is in another location than default, replace it accordingly. Press Enter
Try to open Steam now
3. Free up disk space
Check if your computer is running low on disk space. Just like other software applications, Steam requires free disk space to be able to function correctly, especially since it's an Internet-enabled tool.
The simplest way to free up disk space on Windows 10 without installing third-party cleaners is by turning to the Disk Cleanup tool.
Log in to Windows 10 as the administrator
Check the Downloads folder and Recycle Bin to save or restore any important files
It might take a while. Once the task is complete, restart your PC and try to launch Steam
4. Delete the Steam appcache folder
The appcache folder contains information about the application and game files. Normally, it shouldn't interfere with the Steam core components.
Still, you can delete it to give the gaming client a hard refresh. Don't worry since the Steam will automatically rebuild the appcache folder with everything it needs.
Go to C:\Program Files (x86)\Steam\. If you installed Steam somewhere else, visit that location instead
Delete the appcache folder
Restart your PC and try to launch Steam
5. Reinstall the Steam client
If the software application isn't working normally, it could be the reason why Steam won't open on your computer. You can fix this problem by uninstalling Steam and then downloading and installing the latest version. Don't worry since your games will remain installed on your PC.
Here's how to uninstall Steam
You can download Steam from the official website and go through the setup operation again. It also ensures that you will be running the latest available updates.
6. Clear the Steam download cache
If you can open the Steam desktop client but can't download or launch any games, try this:
Restart your PC and launch Steam
7. Unplug all extra external devices
Peripheral devices like USB flash drives, memory cards, and external hard disks can cause application functionality issues, even to Steam.
Try to pinpoint the time when you started experiencing issues with the Steam launcher. If you plugged a new device into your PC around the same time, that device could be your culprit (or maybe you have faulty USB ports).
Just detach anything you don't need, restart your computer, and try to open the Steam app. In the case of required devices, try plugging them into different USB ports.
8. Reset your Internet connection
Even if you don't have an active Internet connection, you should still be able to launch the Steam app and switch to offline mode to play games. However, certain network connectivity settings could affect the entire client.
Here's how to run the Internet troubleshooter:
You can also flush your DNS servers:
Press Win key + R, type cmd, then press Ctrl + Shift + Enter to launch Command Prompt with admin rights
Type the following lines (in this order) and make sure to press Enter between each line

ipconfig /flushdns
ipconfig /registerdns
ipconfig /release
ipconfig /renew
netsh winsock reset

Restart your PC and try to launch Steam in online mode
9. Add an exception for Steam in your firewall
If you recently made changes to your firewall settings, you might have accidentally disabled Internet access for Steam.
To test this theory, you can temporarily disable your firewall:
Try to open Steam in online mode
If everything is working fine know, then you know for sure that it's the firewall's fault. However, it's dangerous to keep it disabled, so go back to Firewall & network protection, click Restore settings and Yes if prompted by UAC.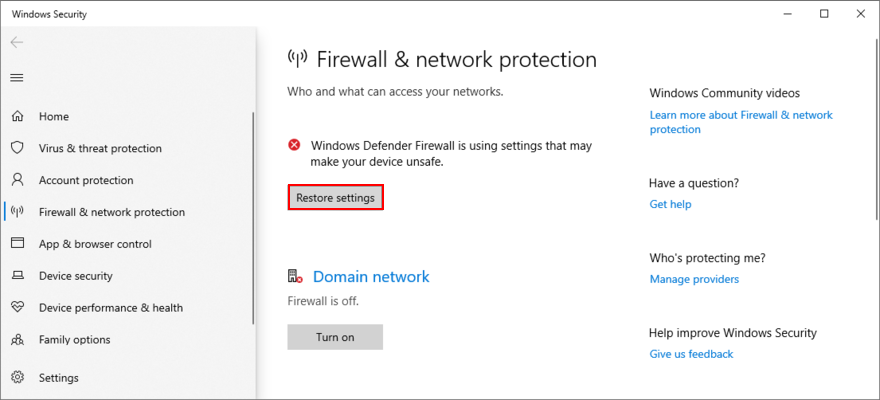 Here's how to add an exception for Steam in your firewall:
Launch Steam in online mode
10. Get the latest Windows updates
It's critical to keep Windows updated to the latest version. Otherwise, your Steam client might not launch if your operating system is obsolete and has missing features.
Once all updates have been downloaded and installed, reboot your PC and try to launch Steam
11. Remove recent Windows updates
On the other hand, if you started having trouble with Steam after a recent Windows update, just remove it from your PC. It's well known that some Windows updates are poorly designed and have a negative impact on your computer.
Double-click the first entry in the list and proceed with its uninstall
Restart your computer and try to open Steam
12. Update your device drivers
It's an issue similar to Windows updates: if your device drivers are old and obsolete, it's possible that Steam won't open on your PC. Fortunately, it's not a hardware problem, so you don't have to spend money on new equipment.
Instead, make sure to update all your device drivers to the latest version. Put emphasis on the GPU and network drivers since these are directly related to the Steam desktop client.
Here's how to manually update your drivers:
If Windows returns the The best drivers for your device are already installed message, click on Search for updated drivers on Windows Update.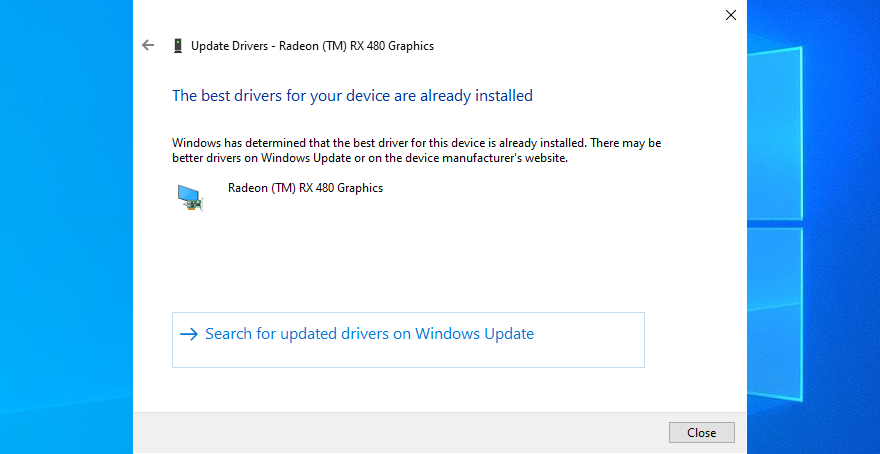 However, if you already downloaded the latest Windows updates, you can skip this part. It's possible to manually look up new driver versions on the official website, depending on your manufacturer.
It's risky business, however, since you might accidentally install an incompatible device driver. In turn, this will likely cause Windows compatibility issues.
A safer option is to turn to a driver updating tool. It automatically detects your current and obsolete drivers, finds newer versions on the Internet, then quickly downloads and installs them. You just have to reboot your PC when it's all over.
13. Uninstall recent software
Steam could be affected by programs you've recently installed on your computer. It doesn't really matter if they're legitimate or suspicious since software conflicts are unpredictable and usually unavoidable.
Examples include CCleaner, Sandboxie, Process Hacker, Steam idlers, DLL injectors, free antivirus tools, some web browsers, and anything that could affect Steam and Steam game files.
Try to determine when you noticed that Steam is not opening on your computer anymore. If you've installed something you shouldn't have right around that time, then you just have to remove the guilty party.
Here's how to uninstall recent programs:
Restart your computer and try to launch Steam now
If the issue persists, remove the next program on the Apps and Features list by taking into account the install date (newest first)
14. Synchronize your date and time settings
Certain software applications collect diagnostics to troubleshoot any issues you might be experiencing, including your system date and time. And Steam is one of them.
As such, if your Windows date and time settings aren't correct, Steam might not be able to launch. But you can fix this easily.
Make sure you're logged in as the administrator
Set your correct Time zone, enable Automatically adjust clock for Daylight Saving Time, and press OK
Enable Synchronize with an Internet time server, set Server to time.windows.com, click Update now, and press OK
Click Apply, exit this window, and restart your PC
Try to launch Steam
15. Repair system files
If Windows has corrupt system files, it could be the reason why Steam won't launch.
But you can troubleshoot this issue without installing any third-party software since Windows has a built-in tool for this purpose: System File Checker (SFC).
Press Win key + R, type cmd, then press Ctrl + Shift + Enter to launch Command Prompt with admin rights
Wait until the scan is complete. Windows will repair any corrupt files
Reboot your computer and try to open Steam
16. Delete the Steam beta file
Although the beta development stage grants you access to upcoming features, it's unstable and may cause Steam to stop working properly and even launching. If you joined the Steam beta program in the past, here's what you need to do:
Use your file explorer to go to C:\Program Files (x86)\Steam\package. If you installed Steam in another location, enter that one instead
Restart your computer
17. Run a clean boot
You can perform a clean system boot to start Windows using only essential processes, services, and drivers while excluding everything else.
End all currently running tasks
Restart your computer and try to open Steam
18. Use the Recovery tool
If you created a system restore point before Steam started acting up, then you can revert Windows to that state.
Before doing so, though, you should back up any essential files to cloud or an external disk because they will no longer be on your computer. Don't forget about your offline saved games.
Restart your machine and try to launch Steam
Conclusion
To recap, if Steam won't open on your PC, you can try ending all its processes from Task Manager, repairing the Steam service using a simple command, and freeing up disk space on your hard disk.
It's also a good idea to delete the Steam appcache folder, reinstall Steam, clear the Steam download cache, and remove any unnecessary peripheral devices.
If that doesn't work either, you can reset your Internet connection, add an exception for Steam in the firewall, update Windows and drivers, as well as uninstall any recent software or faulty Windows updates.
Additionally, you can adjust your time and date settings, repair system files using SFC, delete the Steam beta file, run a clean boot, and use the Windows Recovery tool.
Did any of these solutions did the trick for you? Let us know in the comment section below.