We are reader supported and may earn a commission when you buy through links on our site.
Learn more
Watch the 2018 World Cup Online, How to Stream Live for Free
The 2018 FIFA World Cup is scheduled to take place in Russia starting on June 14. The worldwide football/soccer event will run for approximately 30 days and see 32 national teams compete for the top prize. The first match pits Russia's team against Saudi Arabia, followed the next day by Egypt vs Uruguay. No matter where you live, or which team you're rooting for, you don't want to miss this World Cup!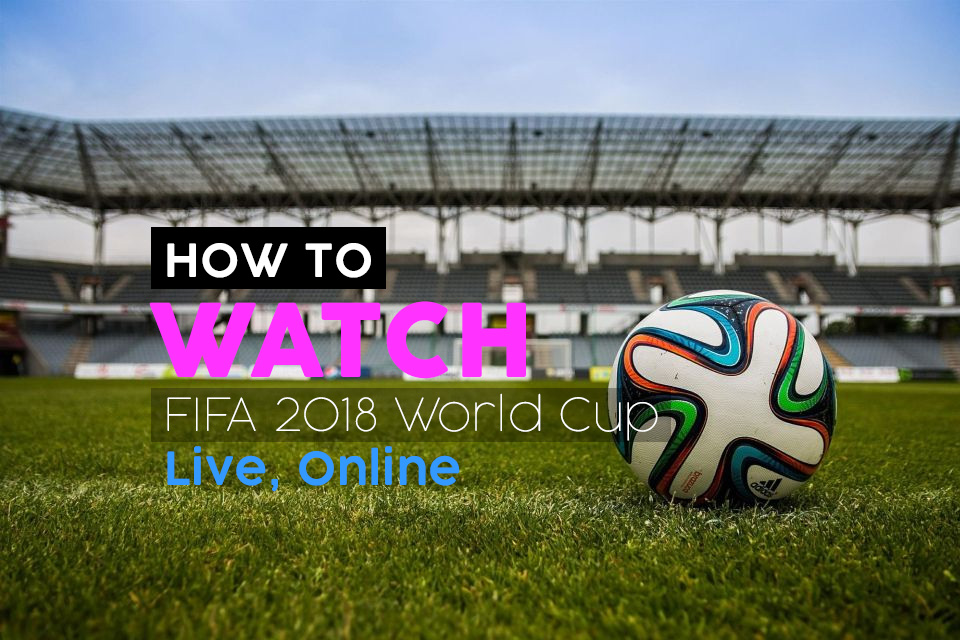 Since most soccer and football fans can't attend the event in person, the best way to catch all the action is to stream the 2018 World Cup online. Several television networks will air select matches on a time delay, but if you want full and free access to every game and every goal, you'll need a reliable method of streaming it online. Today, we're covering some of the best methods of watching the 2018 World Cup online for free, so read on!
30-days money back guarantee
Streaming FIFA 2018 World Cup Online: Use a VPN
It doesn't matter how you access your online streams, it's always a good idea to have a reliable virtual private network active whenever you go online. VPNs encrypt your data to help keep it safe from prying eyes, while masking your identity with an anonymous IP address. This effectively defeats most government surveillance efforts and hacker spies looking to monitor your online activities.
VPNs are mission-critical tools for accessing worldwide videos and sports streams. Each time you connect, you can choose a proxy server located in a different country through which you can route your internet traffic. This fools websites and streaming services into thinking you've changed regions, allowing you to bypass region blocks on Netflix, Hulu, BBC iPlayer, and various streaming sites around the world.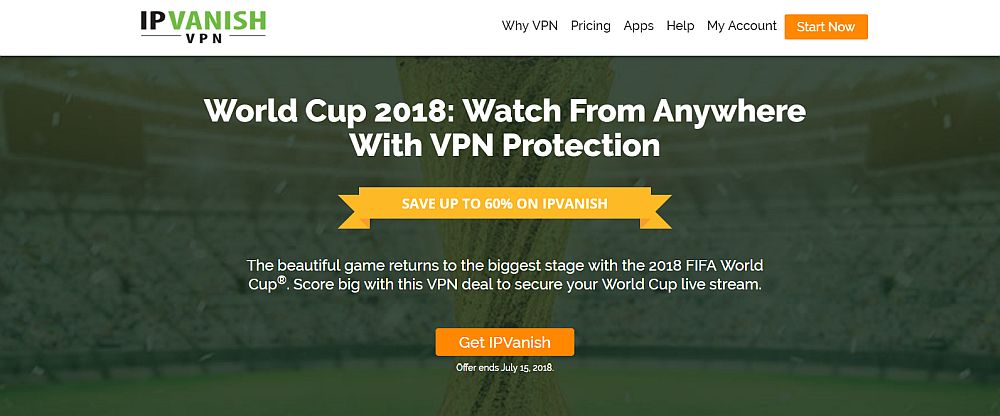 We recommend using IPVanish for watching the 2018 World Cup.  The service delivers top tier speeds to servers around the world, allowing you to log in and utilize a lag-free connection no matter where you live. The company runs a network of over 950 servers in 60 different countries, as well, which means you'll never have trouble finding a great connection.
Most VPNs struggle to deliver fast speeds with strong security. IPVanish bucks that trend by providing both in ample supply. The service delivers top tier speeds to servers around the world, allowing you to log in and utilize a lag-free connection no matter where you live. The company runs a network of over 950 servers in 60 different countries, as well, which means you'll never have trouble finding a great connection. For security, IPVanish protects your entire connection to the internet with strong 256-bit AES encryption, a zero logging policy on all traffic, DNS leak protection, and an automatic kill switch. You can use the service with full access to torrents, P2P networks, and Kodi add-ons, as well, all while staying completely hidden online!
Learn more about this excellent VPN by checking out our full IPVanish review.
EXCLUSIVE DEAL: Save a massive 60% here on the IPVanish annual plan, taking the monthly price down to only $4.87/mo
Easiest Ways to Watch the World Cup Online
The World Cup is the most-watched sporting event in the world. It only comes around every four years, but when it does, broadcasters pay attention. This means there are several legitimate resources available for streaming the World Cup for free, several of which are extremely easy to get started with.
Fox Sports on Twitter
Announced January 2018, Fox Sports is teaming up with Twitter to produce an exclusive 27 episode show set to air alongside the World Cup. The live content will stream on Twitter and be available to users in the U.S. for free. It includes commentary, real-time highlights, recaps, reviews, previews, and much more. For users located elsewhere in the world, a VPN like IPVanish can grant access to these U.S.-only streams by connecting to an American proxy server.
Stream on Fox
Fox TV owns the broadcast rights for the 2018 FIFA World Cup in the United States and much of North America. If you have a TV, even just a simple receiving antenna, you should be able to tune into your local Fox affiliate station and stream World Cup matches as soon as they air.
To watch the World Cup online with Fox, you'll need to grab the app for iOS, Android, and streaming/gaming consoles, or use the company's sports website service. Both provide access to live matches as well as highlights, making it surprisingly easy to keep track of the latest games.
A drawback to using the Fox online streaming services is that some users may be asked to log in using their cable subscription details. This can be limiting for anyone outside of the U.S. as well as citizens that don't use cable. If you have an existing cable subscription, however, you can access all of Fox's coverage for free.
Watch on Telemundo
Spanish-language soccer fans, especially those living in Latin America, will have full access to World Cup games thanks to the Telemundo broadcasting service. The streams will be released with full Spanish commentary powered by NBC. No cable subscription details should be required to access this content, though you may need a reliable VPN set to a Latin American country in order to stream from the Telemundo website.
Use Free Trials to Watch the World Cup for Free

Popular online streaming services are eager to let people try out their offerings. To that end, many of them have free trials you can sign up for, some of which last for weeks at a time! Below are some of the better trial offers you can take advantage of for some free FIFA World Cup streams.
Sling TV
Sling is getting in on the football action with a full page dedicated to the 2018 World Cup. The service itself is an inexpensive "a la carte" TV streaming service that lets users sign up and subscribe to only the channels they're interested in. This means you can snag access to the World Cup and dozens of dedicated sports and movie channels for next to nothing.
If you want free soccer streams, all you have to do is sign up for Sling's seven day free trial. This gives you a solid week to watch FIFA for free, including on the Sling TV apps available for mobile, gaming devices, and tons of other platforms. It's not a wide enough window to let you watch the entire event, but if you're only interested in a few teams, it might do the trick!
PlayStation Vue
Sony's PlayStation Vue service operates a lot like Sling TV, only with a slightly stronger focus on subscription plans instead of per-channel payments. This lets Vue users access loads of free content for a small monthly price, including broadcast networks, movie channels, and plenty of live sports resources for the World Cup.
PlayStation Vue offers a seven day free trial for its entire service, with a current 20% off the first two months of core subscriptions. This lets you watch a full week of FIFA for free and get a hefty discount for the remaining weeks. Note that PlayStation Vue is only available in the United States, which can be an unfortunate limiting factor for worldwide soccer fans.
Hulu with Live TV
Hulu with Live TV offers a good variety of broadcast and cable channels accessible to most customers in the U.S. and Japan. The content is hidden behind a paywall, of course, but thanks to a free seven day trial, anyone can sign up to test things out and stream all the sports and World Cup content they like, all for free.
YouTube TV
YouTube has recently gotten in on the TV streaming game with its own dedicated monthly subscription service. Like its competitors above, you'll have access to dozens of channels, including multiple sports resources that will stream the World Cup. The free trial lasts for seven days and subscriptions can be canceled at any time, giving you a nearly-free option for watching tons of soccer this summer.
Use Kodi to Watch the World Cup for Free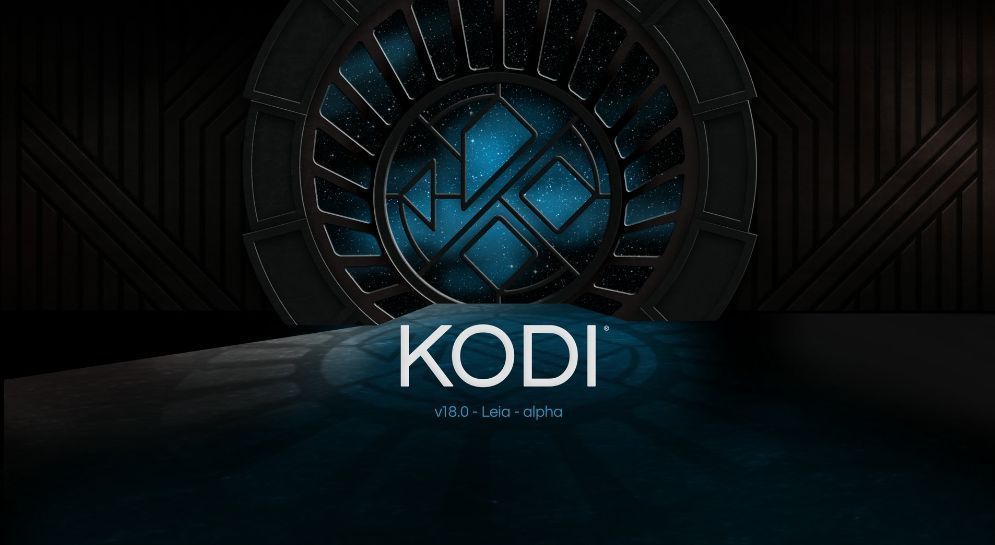 Do network broadcasts and free trials still feel too constricting? Don't worry, there are a few other options to get your soccer fix for free. The best is to install Kodi, the free media center software with support for third party extensions. Find the right resources and you can stream every kick and every goal, all for free.
World Cup Matches on the Maverick Repository
The Maverick repository has become one of the best ways to watch all kinds of free sports streams on Kodi. NFL games, basketball, hockey, tennis, and much more, all available from a single repository! We'll cover the best add-ons to access World Cup streams for free below. Before you jump in, follow the steps below to add the repository to your system.
Installing the Maverick Repo
Maverick is a fast installation, just like any piece of unofficial Kodi content. Once you add the zip file to your system you'll be able to install as many of its add-ons as you like. Follow the steps below first, then choose which add-ons you need and install them individually.
Open Kodi and click the gear icon to enter the System menu.
Go to System Settings > Add-ons.
Toggle the slider next to the Unknown sources option. Make sure it's white and to the right, allowing you to install third party repos.
Accept the warning message that pops up.
Open a web browser and go to the official Maverick repository.
Download repository.maverickrepo-3.4.zip and save it somewhere convenient.
Back in Kodi, go to the main menu and choose Add-ons.
Click the box icon and select Install from Zip File.
Navigate to where you saved repository.maverickrepo.zip
From the open box menu, choose Install from repository.
Scroll down and open the MaverickTV repository.
Enter the Video add-ons folder.
From here you can install the add-ons you like, one by one. See the selections below for our favorite choices.
SportsDevil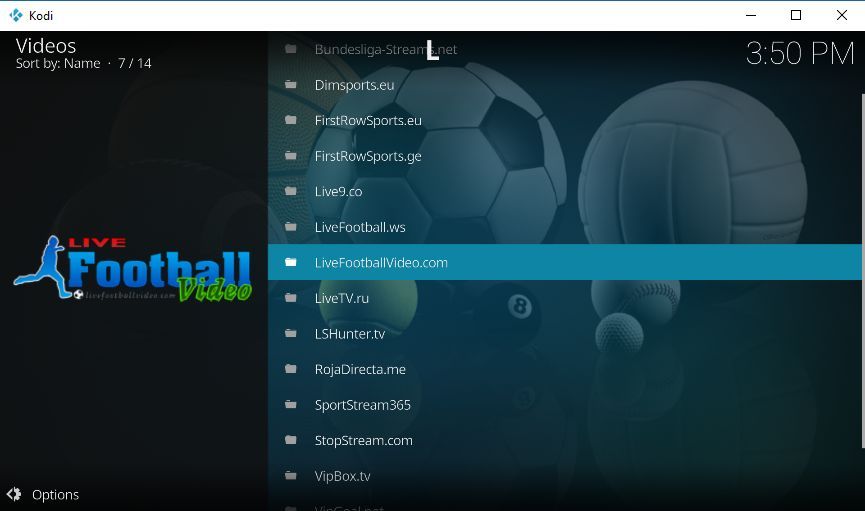 SportsDevil remains one of the best all-around sports streaming resources for Kodi. It's fast, free, and it comes with dozens of reliable sources for every sport under the sun. Whether you're an NFL fan or an NBA junkie, you'll be able to find plenty of content through SportsDevil.
Soccer and World Cup aficionados will enjoy some of the biggest selection of streaming sources to boot. Not only does SportsDevil's main links support full soccer categories, but there are two dedicated sections made especially for soccer. These links vary in terms of reliability, but with some persistence, you'll usually be able to find a good stream. You'll want to stick with the Live Sports category along with the reliable streams listed below.
LiveFootball.ws – A simple streaming source that shows games as they air. Confirmed to be showing at least some World Cup matches this year.
LiveFootballVideo.com – Another soccer service showing World Cup games as they air.
Bundesliga-Streams.net – A variety of live sports organized by starting time, including soccer/football categories.
Dimsports.eu – A large resource with nearly 20 unique sports categories, including football.
To install SportsDevil just follow the instructions above for adding the Maverick repo, then choose SportsDevil from the add-ons list.
Project Mayhem Sports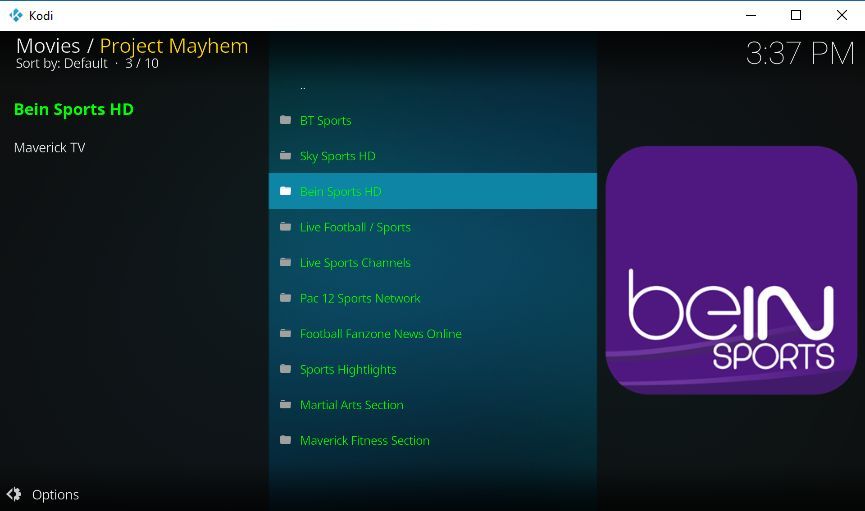 The Maverick repository's flagship add-on happens to be an incredible resource for live sports, especially football/soccer and the World Cup. The extension includes dozens of reliable channels from around the world, such as BT Sports, Sky Sports, Bein Sports, and Pac 12. You'll also get Premiere League channels and dedicated sections for sports highlights, martial arts, and fitness videos.
For free World Cup content, all you have to do is run the add-on, then check through the top streaming channels and see who's broadcasting. You might even get an HD stream so you can enjoy soccer in gorgeous high quality!
Install Project Mayhem Sports by following the repo instructions above, then select the add-on by name from the list.
Joker Sports – Live Sports Channels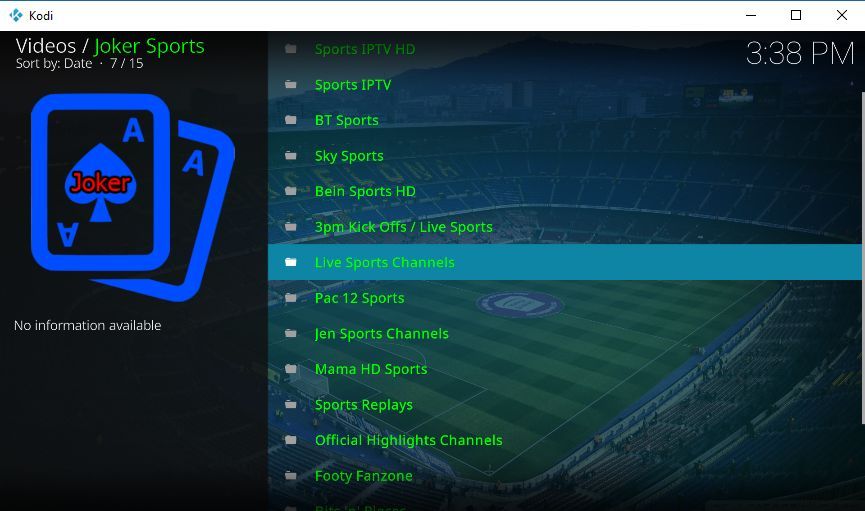 Joker Sports is a wonderfully complete streaming add-on that includes live access to dozens of sports resources around the world. Once you install it you'll be able to dive straight into Pac 12 content, Bein channels, BT Sport, Sky, and dozens more. Joker Sports also includes support for U.S.-based cable channels like NBC and ESPN, though reliability can be spotty on occasion.
For free FIFA World Cup streams, Joker Sports offers several possible options, most of which are unsorted and can be found in the add-ons Live Sports folder. Unfortunately, there's no way to tell if any of these channels will stream World Cup content until the event is live. If the above methods fail, however, Joker Sports is good to have installed as a backup.
To install Joker Sports, follow the Maverick repository install guide above. You'll then find Joker Sports on the list of add-ons.
UK Turk Playlists
The old reliable standby UK Turk Playlists is a powerful add-on with hundreds of amazing streaming resources. It delivers live sports, TV shows, new and classic movies, and lots more, all organized into categories and channels just waiting to keep you entertained.
Some of UK Turk's sports content is geared towards soccer and should show World Cup content as it airs. Even if it doesn't, you won't be wasting your time installing UK Turk, as it's one of the best all-purpose add-ons in the Kodi ecosystem.
Make sure you're ready for the games by following our guide on how to install UK Turk Playlists.
Conclusion
The World Cup is one of the largest sporting events in the world, second only to the Olympics. It attracts millions of fans eager to cheer on their country and team. Gaining access to free online World Cup streams has gotten easier and easier as the years go by. With all the options above, you won't have any trouble keeping track of every single goal.
Who's your favorite to win this World Cup? Need help getting any of our recommendations to work? Leave us a comment below!