We are reader supported and may earn a commission when you buy through links on our site.
Learn more
1Channel Add-on for Kodi: How to Install It for a Variety of Movies and TV Series
There's no shortage of TV or movie streaming add-ons for the open-source media center Kodi. Some releases focus on HD-quality films or niche content from around the world. Others are great general purpose add-ons that can scratch your movie itch no matter what you're craving. 1Channel is part of the latter group. It features a massive variety of movies and TV series packed into a single unified interface. All you have to do is install, set things up, then let the streams begin!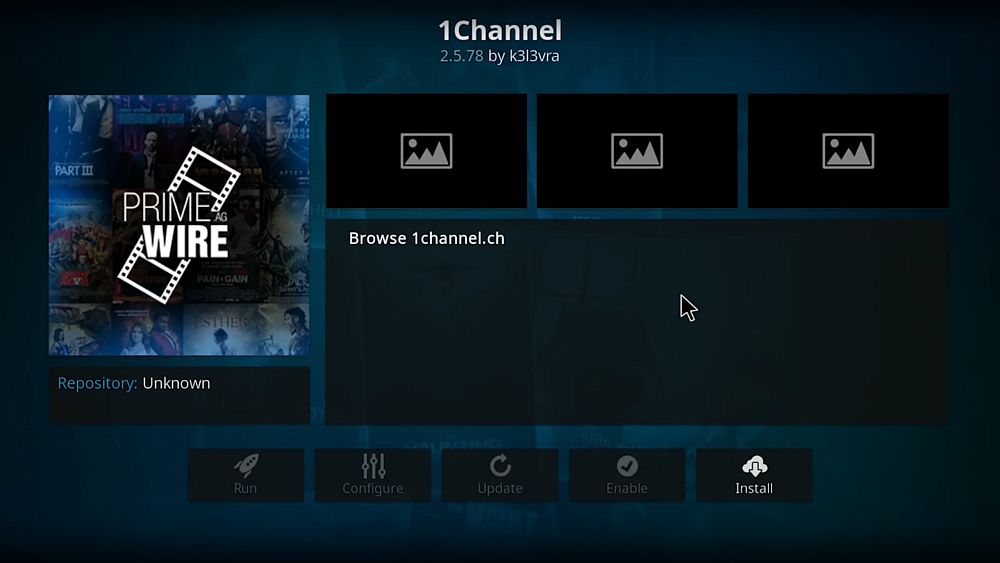 30-days money back guarantee
Before You Stream, Get a Good VPN
Staying safe on the internet is something more and more people are getting concerned about. With ISPs tracking and selling user information, governments spying on citizens, and hackers looking for any weakness they can exploit, you really can't be too careful. This is even more of an issue when it comes to streaming videos through Kodi. The software has set off red flags across the industry thanks to its many third-party add-ons that source pirated content. ISPs responded by monitoring Kodi user traffic and even throttling download speeds.
A good VPN can help keep you safe through all of the above threats. VPNs encrypt packets of data before they leave your device, making it impossible for anyone to obtain your identity or see what you're downloading. This base level of privacy is incredibly powerful for a variety of tasks, including breaking through censorship firewalls, accessing geo-restricted content, and keeping your portable devices safe on public Wi-Fi.
Choosing the best VPN can feel like an impossible task, which is why we've provided a recommended service below.
IPVanish – The Best VPN for Kodi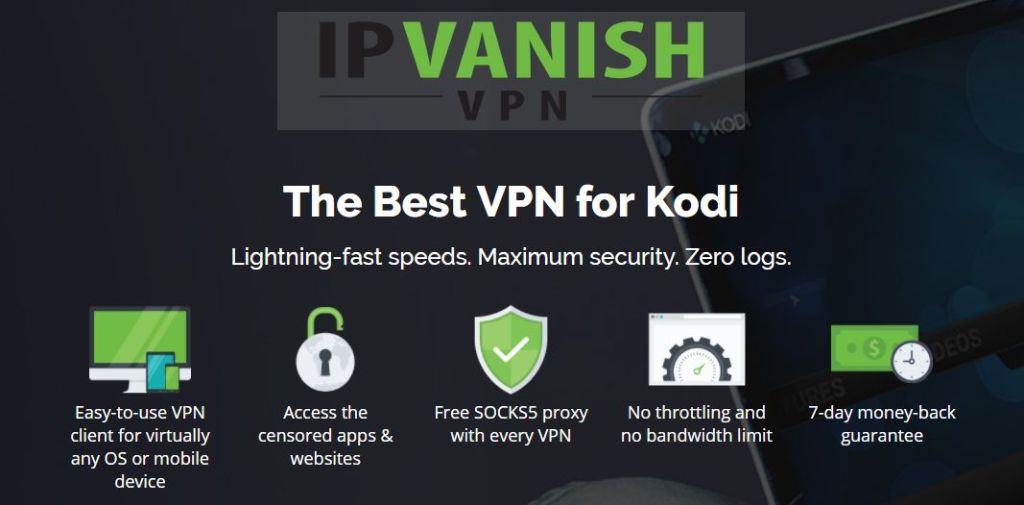 IPVanish knows exactly what features Kodi users need most. Speed is top priority, and the service delivers lightning fast downloads by employing a wide network of more than 850 servers in 60+ different countries. No matter where you live, you'll be able to log into a low-latency server for incredible speeds. Privacy is also key, which IPVanish addresses by locking down all data with 256-bit AES encryption and keeping your identity secure with DNS leak protection and an automatic kill switch. No matter what you're doing online, IPVanish can keep you safe and secure!
IPVanish's best features include:
Easy-to-use apps for Windows, Mac, Linux, Android, and iOS.
Zero-logging policy on all traffic for the ultimate in privacy.
Full and anonymous access to all of Kodi's add-ons.
Unlimited downloads and no restrictions on speed.\
*** IPVanish offers a 7-day money back guarantee which means you have a week to test it risk-free. Please note that Addictive Tips readers can save a massive 60% here on the IPVanish annual plan, taking the monthly price down to only $4.87/mo.
Before You Begin
Kodi's add-ons are stored in repositories, which are essentially giant filing cabinets filled with dozens or hundreds of add-ons. This makes it easy to discover new content and keep current installations up to date. To install an add-on, you first need to add the repository to your system. Kodi offers a variety of methods to do this, but we prefer the "external sources" option to keep things nice and tidy.
Before you can install anything you need to change one of Kodi's internal settings. This allows the program to download files for you and is perfectly safe to use. Follow the steps below and you'll be ready to install 1Channel:
Run Kodi on your local device.
Click or tap the gear icon to enter the System menu.
Go to System Settings and select Add-ons
Toggle the slider next to the Unknown sources option. It should turn white or blue when it's enabled.
Accept the warning message that pops up.
Note: Unofficial Kodi add-ons may include links to pirated streams or content. Addictive Tips does not condone or encourage any violation of copyright restrictions. Please consider the law, victims, and risks of piracy before accessing copyrighted material without permission.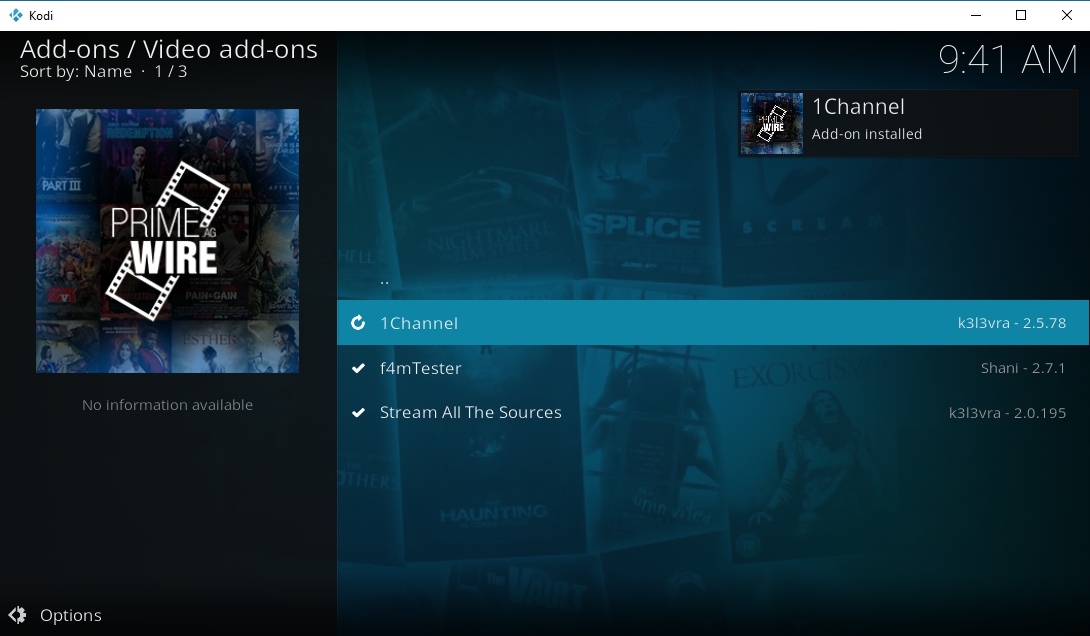 1Channel Overview
1Channel is a general purpose movie and TV show streaming add-on that leverages the Primewire service to obtain its content. Because of this 1Channel's usefulness is closely tied to Primewire's uptime, which is notoriously variable. When you have a good connection, though, you'll zip right through the menus and find an amazing variety of well-organized content, including hit movies, popular TV shows, and recent trending titles. It's easy to use, easy to install, and provides a lot of great content everyone can enjoy.
Installing 1Channel
1Channel was available in a few popular repositories that suffered during the late 2017 DMCA shutdown. Other communities stepped up to save it from a similar fate, however, which means you can install a slightly older version from an alternative repo. Follow the steps below from beginning to end and you'll have 1Channel on your device, ready to stream.
Open a web browser on your device and visit the k3l3vra repository download page.
Locate the newest version of the k313vra repository, which should look something like the following: repository.k313vra-#.#.#.zip
Click the repo link, then click the download button just above the central window. Be sure to save the file somewhere easy to access, like your desktop.
Open Kodi, navigate to the main menu and choose Add-ons.
Click the open box icon at the top to enter the installation screen.
Select Install from Zip File.
Locate the zip file you just downloaded and install it to your system.
Return to the add-ons menu and choose the open box icon again.
Now choose Install from Repository.
Scroll to K313vra's Repository and click it.
Enter the Video add-ons folder at the bottom.
The 1Channel add-on should be at the top. Click it.
A new window will open with actions at the bottom. Click Install in the lower right.
After a moment Kodi will install 1Channel to your system. You can now access it from the main menu or the add-ons screen at any time!

Setting Up the 1Channel Add-on
There are a few mild differences between 1Channel and other add-ons when it comes to setting things up. Most of these are confined to the first time you open the add-on, so it doesn't impact the usefulness one bit. The first difference you'll notice is 1Channel opens a message with an enforced timer explaining the add-on's origins. You can't access content for a full 15 seconds, and you can't cancel the message early. Don't worry, the add-on isn't broken! This only happens on the first run, so you'll quickly forget about it soon after.
Device pairing is another unique feature to the 1Channel experience. The first time you try to access a movie the add-on will prompt you to visit a website and manually associate the installation with your IP address. Again, this just takes a second, and it doesn't happen every time you run the add-on. Once it's done you're paired until your IP address changes. Make sure you have a web browser handy the first time you fire up 1Channel so you can set it up right away.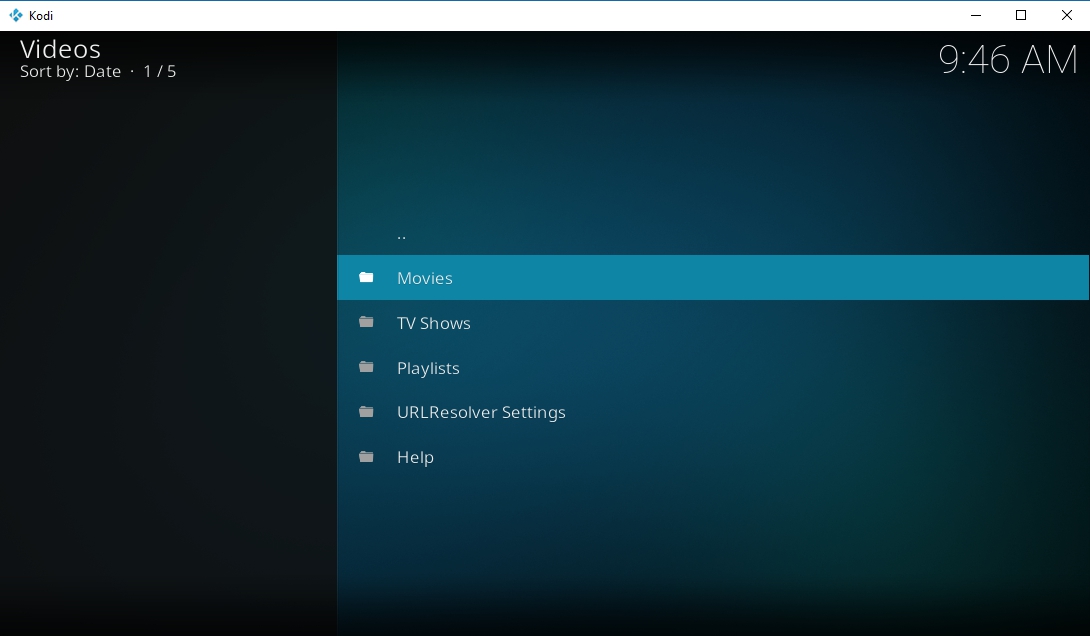 What Can You Do with 1Channel?
Ready for a deluge of movies? 1Channel is known for its content variety. It may not be the fastest add-on around, and it may not come with the highest-quality streams, but you'll never want for more options with 1Channel on your device. Below is a quick rundown of the add-on's main features.
Movies
Like the name suggests, the movies category features sorted links to a wide variety of films. You'll find the latest Hollywood blockbusters, popular releases from the past few decades, big-name hits, even a few foreign and independent titles. Use the category tools to search for names, browse alphabetically or by genre, check out highly rated, popular, or newly released films, and more. You're free to search and free to watch whatever you like. Just pick a movie, select a stream, and you're set.
TV Shows
The TV category on 1Channel is structured almost identically to the movies section. Dive in and you'll find new releases, classic shows, and entire series from a variety of origins and decades. If you have some particular in mind you can browse alphabetically or search for shows directly. There are also sections for popular releases, highly rated content, genre selections, and more.
Playlists
Leveraging the power of the public, 1Channel comes with a playlists feature that pulls together custom collections assembled by other members. This is a great way to find movies and TV shows by more subtle themes, such as watching all of the X-Men titles or streaming Christmas movies for the holiday season.
How to Unblock Primewire and 1Channel
1Channel's main video source, Primewire, has its share of content delivery problems. The main issue people have is the domain getting blocked by internet service providers, especially in the UK. Primewire adds new URLs on a regular basis to help alleviate this issue, but you won't always be able to find a working link 1Channel can use to stream content. Fortunately, there are several options at your disposal to get around these restrictions.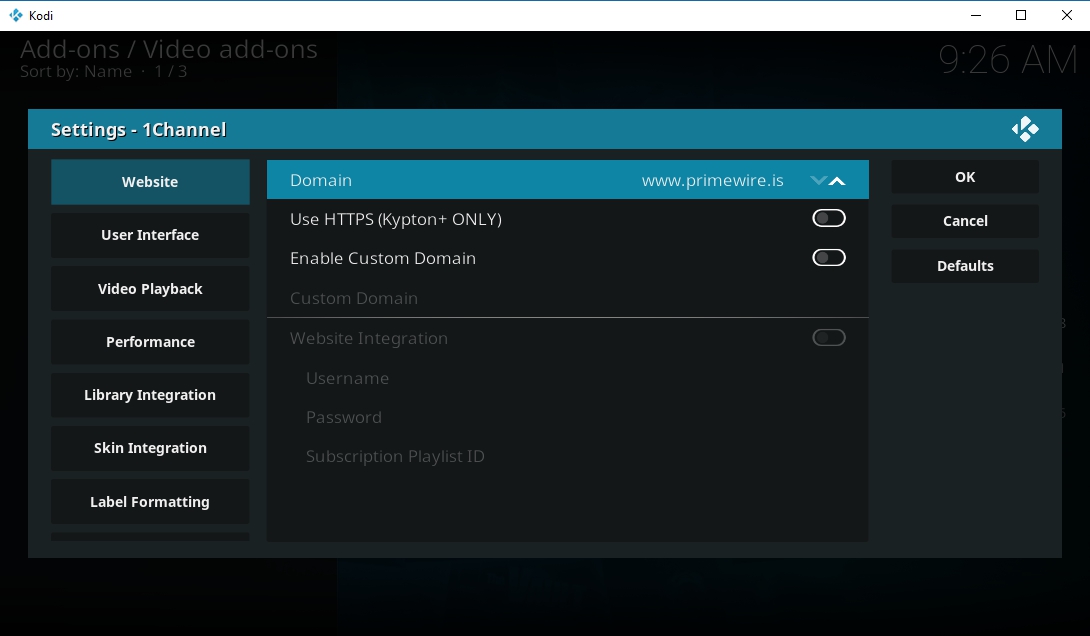 Unblock Through 1Channel's Configuration Page
Some add-ons come with only the barest of configuration options. 1Channel isn't one of those add-ons. If you navigate to the add-on entry page and choose "Configure", you'll see a fully stocked settings box that lets you tweak 1Channel in a variety of ways. The great majority of these options are either cosmetic or user-specific, so you don't have to touch them unless something goes wrong or you want to mess with some of the default behaviors.
One important setting you may want to toggle is the domain listing. Go to Add-ons > My Add-ons > Video add-ons to find the 1Channel listing, then open it and select the Configuration button at the bottom. In the options menu click on the Website tab and look at Domain on the right. Here you'll see a scrollable list of URLs, all of which point to Primewire locations. Switch to a different domain by clicking the arrow buttons on the right, then click OK and try streaming again.
Unblocking Primewire with a VPN
One way to unblock 1Channel and Primewire is to run a VPN. You should already be using a VPN if you're streaming anything through Kodi, but with the Primewire situation you have even more reason to fire it up. VPNs encrypt traffic and assign you a new IP address, making it difficult or even impossible for ISPs to see which sites you're trying to visit or block your access. Most users who can't access Primewire will be able to sneak right through using a VPN.
Use Custom Domains to Unblock Primewire
If Primewire is down or you simply can't access its streams, 1Channel provides a built-in configuration option that lets you enter custom domains instead of choosing from Primewire alternatives. These proxies are set up to help combat ISP blocks, the only issue is they're not always online and change on a regular basis, making most lists obsolete as soon as they're published. Your best bet for locating links is to hit up a search engine with phrases like "working primewire proxies".
Once you have a custom domain, follow the steps below to enter it into 1Channel.
Open Kodi and go to the main menu.
Highlight Add-ons on the left then select the My add-ons icon to the right.
Open the Video add-ons folder.
Scroll to 1Channel and open the link.
In the new window, select Configure at the bottom.
Choose the General (some installations label it "Websites") tab.
Turn on Enable Custom Domain by toggling the slider to the right.
Enter a custom domain in the box and click OK.
1Channel will now try the custom domain if the main one fails.
Is it Safe to Install Kodi Add-ons?
Jumping into the world of third-party Kodi add-ons can be a little frightening. After all, these programs are made by coders around the world and aren't regulated by anyone. The good news is the majority of add-on developers only want to distribute a good-quality product, not infect everyone's computer with viruses or malware. That doesn't mean you won't encounter bad links or fake add-on downloads, however, which is why you should take a few basic precautions before installing anything.
The best way to stay safe on Kodi is to use official add-ons. This content is safe and 100% legal, just like Kodi. If you can't use an official add-on to find your favorite movies or shows, stick to popular repositories as best you can. The more people who use and approve of a repo, the better. It's also a smart idea to keep your anti-virus software active at all times, turn your firewall on full alert, and run your VPN any time you stream through Kodi. These simple precautions can make a huge difference in your online safety.
1Channel presents an extra privacy problem, as you have to pair your IP address with an external website before streaming content. This may seem sketchy at first, but the pairing service, olpair.com, isn't as bad as it seems. Make sure you have a good ad-blocking extension active when you visit it, as there are some pop-ups to deal with after pairing.
And finally, we download and verify all add-ons before featuring them in our articles. If a repo or a link appears above, we've tested and used the add-on ourselves, ensuring it was working and safe at the time of writing.
Conclusion
1Channel has proved resistant to a lot of the DMCA shutdown attempts. The add-on survives thanks to third-party repo managers and volunteer coders who keep it updated with new content and sources. It's always good to keep a few alternatives on hand, however! If you know about any add-ons that work well with 1Channel, or if you found an awesome movie you want to share, let us know in the comments below!