We are reader supported and may earn a commission when you buy through links on our site.
Learn more
Alluc Kodi Add-On – How to Install Alluc On Kodi
If you're wanting to stream the latest movies and TV shows through Kodi, then today we have a recommendation for you. Alluc is one of the lesser-known add-ons, but it has a ton of great content for streaming along with a clean interface which is easy to use. If you've not tried installing add-ons to your Kodi system before, then don't worry, we'll walk you through every step and show you how to install Alluc on Kodi.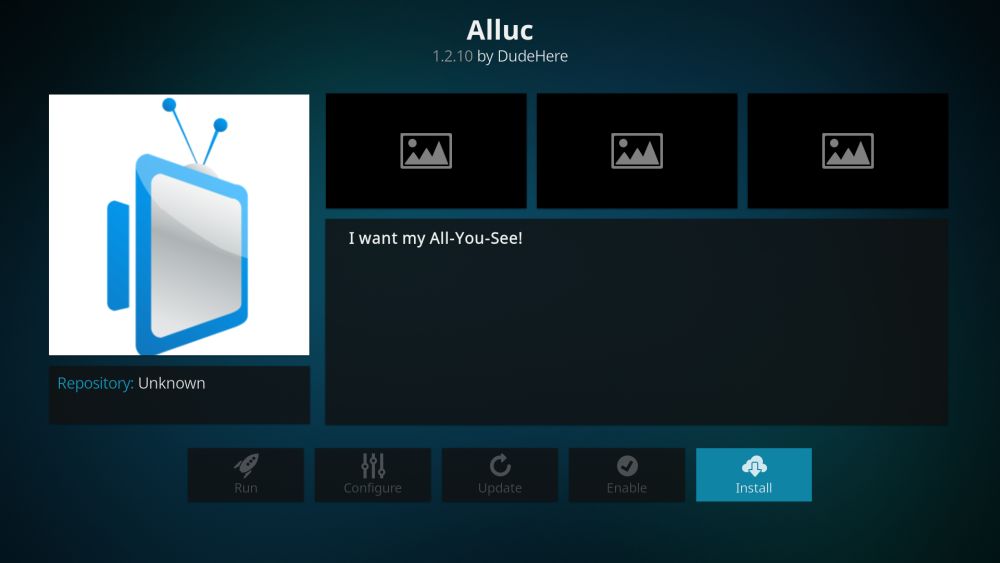 The Kodi media centre software is a terrific free and open-source program for displaying media on your device and for accessing other media saved to your local network. But it can do much more than that too. When you install add-ons developed by third parties, such as Alluc, you can use you Kodi system for streaming video content off the internet. This way you can keep up to date with the latest episodes of TV shows and newer and classic movies, which you can watch from the comfort of your home.
Installing these add-ons requires you to add new sources called repositories to your file manager and then to locate and install the specific add-on that you need. This process can sometimes be fiddly, but we've broken it all down for you in easy-to-follow steps. Read on for installation instructions and how to use the add-on, and you'll be watching the latest content in no time!
30-days money back guarantee
Why You Should Get A VPN When Using Kodi
Before we get to instructions for installing the add-on, however, it's important to note some security issues. The Alluc add-on can allow you to stream copyrighted content such as movies and episodes of TV shows, which means that it exists in a legal grey area. If you use this add-on or a similar one to stream content which you don't have the legal right to access, you could be liable for a fine or prosecution.
To avoid any legal troubles, we highly recommend that you get a VPN before using any streaming add-ons. A VPN protects you by encrypting all of the data that you send over the internet so that no one can see what sites you are visiting or what content you may be streaming. It's also good general security practice to use a VPN as it keeps you safe from prying eyes which might be observing your internet use. There are lots of VPN providers out there, so when it comes to choosing a provider these are the factors you should consider: fast connection speeds, support for several different operating systems, plenty of servers in many different countries and no logs.
We Recommend IPVanish
As it meets all of our requirements and has especially fast connections which are perfect for streaming high-quality video, the VPN provider we recommend is IPVanish. They have more than 850 servers in over 60 countries, 256-bit AES encryption, a no-logging policy, and support for Mac, PC, iOS, and Android.
If you want to try out IPVanish, we have a special offer which is exclusive to Addictive Tips readers! You can get a huge 60% discount on the yearly plan, which works out to only $4.87 per month. There's even a 7-day money-back guarantee so you can buy in confidence.
How to Install the Alluc Add-on for Kodi
Once you have a VPN set up and you can be sure of your safety, you're ready to start installing add-ons. We'll take you step-by-step through the installation process including the setup procedure and then show you how to use the add-on.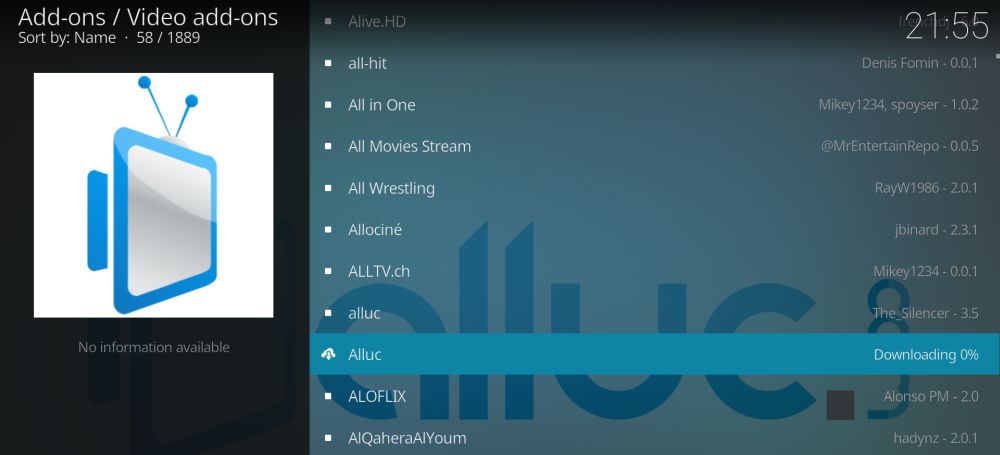 Here's how to install the Alluc add-on:
Begin on your Kodi homepage
Click on the settings icon, then go to File Manager
Click on Add source
Click on the box where it says <None>
Enter in this URL: https://srp.nu/ Make sure to type it exactly as written, including the https://, or it won't work
Give the source a name. We'll call it super
Click OK
Go back to your home screen
Click on Add-ons
Click on the icon that looks like an open box
Click on Install from zip file
Click on super, then on krypton, then repositories, then superrepo, then on superrepo.kodi.krypton.repositories-0.7.04.zip
Wait for a moment and you'll see a notification once the source has been installed


---

Click on Install from repository
Click on SuperRepo Repositories [Krypton][v7]
Click Add-on repository
Click on SuperRepo Category Video [Krypton][v7]
A screen will open describing the repo. Select Install from the menu at the bottom
Wait for a moment and you'll see a notification once the add-on has been installed


---

Now go back to the Install from repository menu
Click on SuperRepo Category Video [Krypton][v7]
Click on Video add-ons
Scroll down to Alluc (do not mistake it for alluc, lower lettes), by DudeHere
A screen will open describing the add-on. Select Install from the menu at the bottom
Wait for a moment and you'll see a notification once the add-on has been installed
How to Use the Alluc Add-on for Kodi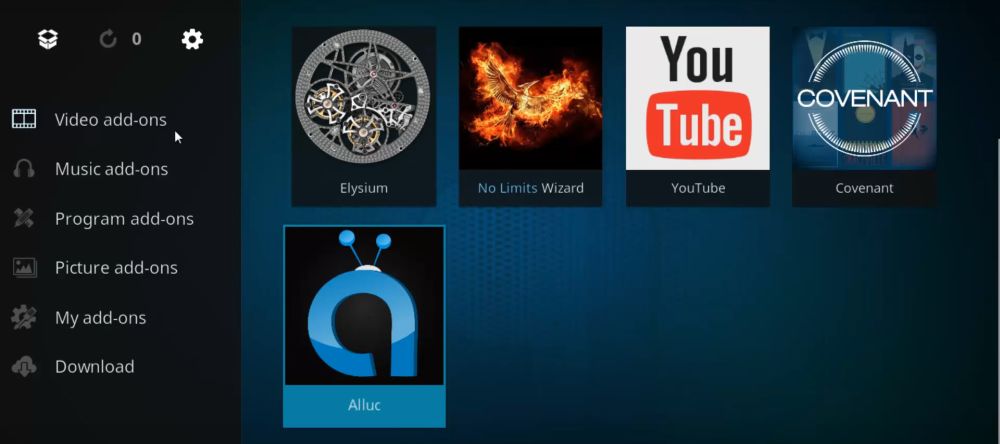 Once all the installation is complete, you're ready to use the add-on to watch TV shows and movies. Here's how to use the Alluc add-on:
Start on your Kodi home screen
Go to Add-ons
Go to Video add-ons
Click on Alluc
You'll see a popup welcoming you to the newest version of Alluc. Click on Next >> to start
You will be shown a disclaimer. Click ACCEPT to indicate you have read and understood the disclaimer
Now choose whether you want to run Alluc in Basic Mode or Advanced Mode. If you want to use Transmogrifier or Walter Sobchak, you will need to use the Advanced Mode. For now, we'll stick to Basic Mode. Make sure the green tick is next to Basic Mode and click on Next >>
Now you can choose what languages content will be offered in. You can select as many languages as you speak. For our purposes we'll select just English, then click on Next >>
Now you need to enter you Alluc username and password. If you don't already have an account, visit https://accounts.alluc.com/ and click on register to get a free account. Enter your details, including your email address, and press register. Then you will receive a confirmation email to confirm your address
Enter your username and password into the Alluc setup wizard on Kodi. Click on Next >>
Finally, you have the option to link your Alluc activity with your Trakt.tv account. To do this, click on Authorize. If you don't use Trakt.tv, just click on Finish Setup
You'll see a confirmation that the setup is complete. Click on Close and you can start using Alluc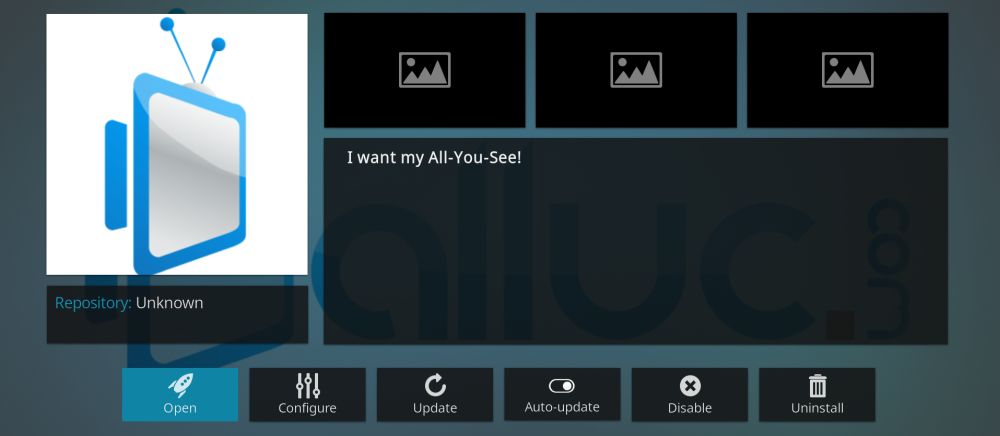 When you open the add-on, you'll see options for:

TV Shows, to select an episode to watch
Movies, to select a movie to watch
Set Language, where you can change the language preferences that we set earlier
Quick Search, to search throughout all of the content
Settings, for adjustments like enabling the advanced mode or clearing the cache
Authorize Trakt.tv, if you want to link your Alluc and Trakt accounts after the initial setup
Show help, to bring up help on using the add-on

Say you want to watch a particular show. Click on TV Shows, then on Search, and enter the name of your show
You'll see a list of shows that match your query. Click on the title of a show to enter it
Now you'll see a list of seasons of that show. Click the season you want
This brings up a list of episodes in that season. Each episode shows the episode number, the air date, and the title of the episode. You'll see more information with a summary of the episode on the left, and a thumbnail on the right. Episodes which have already aired are shown in white text and are available to stream. Episodes which have not yet aired are in red font and are not available. Click on the title of an episode and the stream will begin
Conclusion
Alluc is a useful add-on with a wide range of TV shows and movies available. The downside of the add-on is that you have to sign up for an account, which is annoying, but it is free to use. The interface is simple and easy to navigate, and the search makes it quick to find whatever you're looking for. If you're in need of an add-on for streaming movie and TV content, then Alluc is a good one to know.
Do you use Alluc, or is there another streaming add-on which you prefer? Let us know in the comments below! And if you're having any problems installing or using this add-on, leave us a comment and we'll try to help.