We are reader supported and may earn a commission when you buy through links on our site.
Learn more
View Kodi Error Logs and Fix Issues Using Ares Wizard
If you've been using Kodi for a while, you've likely run into some problems when trying to install add-ons or performing other tasks. And when a task fails in Kodi, you'll see a message asking you to check the error log for information. Another time you'll see the log referenced is if you are having problems and you ask for help or support from a Kodi developer or support forum, when you'll often be asked to upload your log so that other people can access it. If you haven't used the Kodi error log before, this can be rather confusing. So in this article we're going to explain what the log is and how to view it.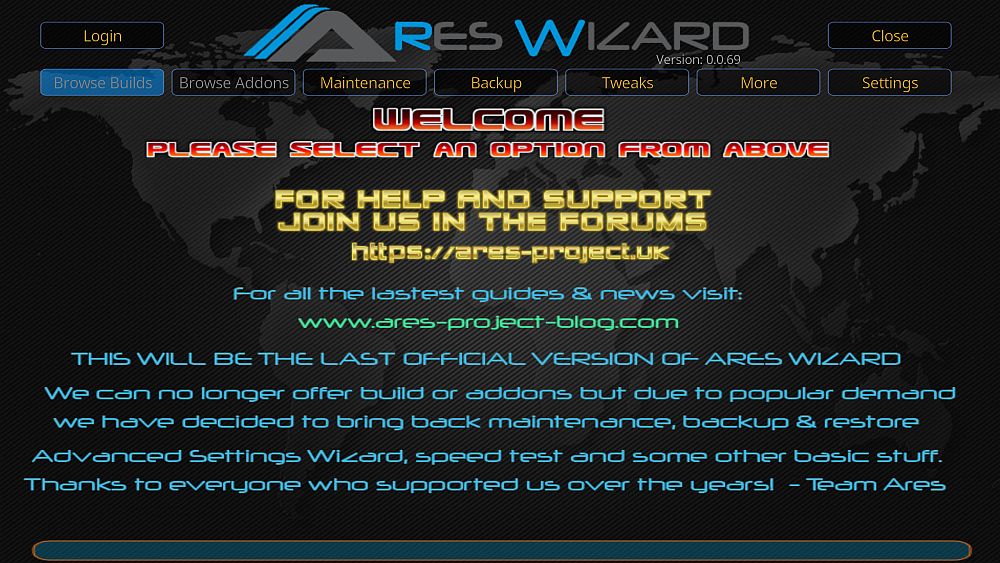 30-days money back guarantee
What Is The Log File?
The Kodi log file is simply a text file which lists the operations that Kodi is performing in the background when you run it. This includes information about add-ons, about repositories, and about your current system specs. The reason that it is so useful is that the log will also show when an error occurs, and list information about the error.
For example, maybe an add-on has failed to install because it does not have permission to access a particular folder on your device. When the add-on installation fails, in Kodi you will see a message that says "Error, Check the log for more information". This is not very specific information and is not helpful to work out why the add-on did not install. But when you go to the log, you'll see a message that installation failed due to not having access to the required folder. Then you can go and fix the problem – in this example, you could make sure that the folder in question isn't in read-only mode.
The log can look a bit intimidating but it is a very useful way to see what is going on under the hood in Kodi. That makes it an essential tool for troubleshooting.
But how do you access your log when you need to view it? This is what we're going to explain today. Below, we'll show you how to use Ares Wizard to view your Kodi error log and fix issues.
Why Kodi Users Benefit From A VPN
Before we get into the information about viewing your Kodi error log, we wanted to take a minute to address an issue of security when using Kodi. The Kodi software itself, and the add-on we're discussing below, are both legal and safe to use. However, if you use lots of add-ons for Kodi, then you may well come across some add-ons which can be used to access copyrighted content like movies or music for free. This is illegal, and if you are caught using these add-ons to stream or download then you could face consequences like being kicked off your ISP network, being fined, or even being prosecuted.
To protect yourself when using Kodi add-ons, we recommend that you get a VPN. This is a piece of software which you install onto your Kodi device and which encrypts all of the data that your device sends over the internet. This encryption makes it impossible for anyone, even your ISP, to see what data you are transferring so they cannot tell if you have been streaming or downloading. This keeps you safe when you use Kodi add-ons.
We Recommend IPVanish For Kodi Users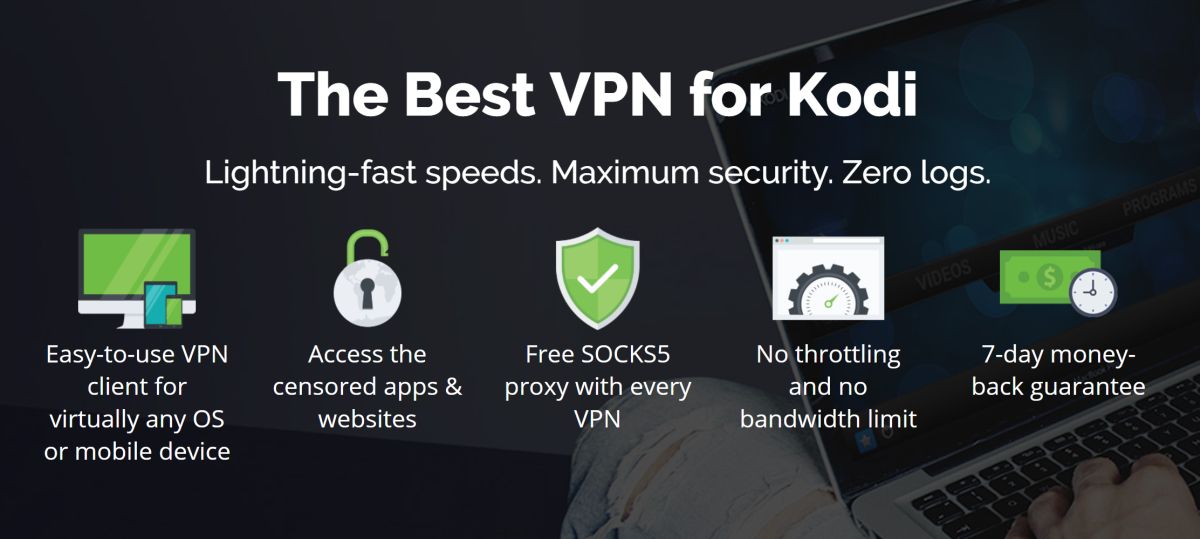 If you're a Kodi user and you're looking for a VPN to use, we recommend IPVanish. It offers lightning fast connection speeds which makes it ideal for Kodi users who stream high definition video. The security offered is also excellent, with strong 256-bit encryption and a no logging policy. The large server network has more than 850 servers in 60 different countries, and the software is available for Windows, Mac OS, Android, Linux, iOS, and Windows Phone.
IPVanish offers a 7-day money back guarantee which means you have a week to test it risk-free. Please note that Addictive Tips readers can save a massive 60% here on the IPVanish annual plan, taking the monthly price down to only $4.87/mo.
How To Install The Ares Wizard Add-on For Kodi

Begin on your Kodi home screen
Click on the settings icon, then go to File Manager
Click on Add source
Click on the box where it says <None>
Enter in this URL:

https://areswizard.co.uk

Make sure to type it exactly as written, including the https://, or it won't work
Give the source a name. We'll call it ares
Click OK
Go back to your home screen
Click on Add-ons
Click on the icon that looks like an open box
Click on Install from zip file

How To Use The Ares Wizard Add-On For Kodi
Start on your home screen
Then go to Add-ons
Then to Program Add-ons
Then click on Ares Wizard and the add-on will open
When you open the add-on you'll see a loading screen. Loading can take some time so don't worry if your system seems to have frozen. Just wait a while and the add-on will load eventually
Once the add-on has loaded you'll see the Ares Wizard introduction page. You should see a note that "This will be the last official version of Ares Wizard". This means that you have the correct version of the wizard for system maintenance tasks

You'll see options in the menu at the top for Login, Browse Builds (no longer available), Browse Addons (no longer available), Maintenance, Backup, Tweaks, More, Settings, and Close
The reason that the Browse Builds and Browse Addons menu items are greyed out is that these functions had to be removed for legal reasons. You can no longer use the wizard for installing builds or add-ons
In Maintenance you'll find tools to clearing out your thumbnails, deleting unused packages, and clearing your cache. These functions are useful for troubleshooting add-ons and for freeing up hard drive space
In Backup you'll find tools for backing up your whole Kodi system, and for restoring from a backup too. This is a key feature of Ares Wizard as there is no backup and restore function built into Kodi. It's a good idea to take occasional backups if you have a complex Kodi setup in case you ever lose your install
In Tweaks you'll find the advanced settings wizard which you can use to change how your video cache is stores, and how much space is allocated to the cache. Unless you have a particular need to change this and you know what you are doing, it's best to stay away from this function
In More you'll find the option we're looking for and other useful information:
System Information, to view information about your device, your Kodi build, and your network settings
Upload Kodi Log, which is the option we're looking for. Find more details about this function below
Internet Speed Test, which will tell you if your current internet connection is fast enough to watch videos in standard definition and high definition
Erase all Data/Fresh Start, which will perform a 'factory reset' on Kodi to put the software back to how it was when you first installed it
Force Close Kodi, which closes the program
Convert physical paths to SPECIAL, which moves Kodi data from the roaming folder on your device to a permanent location
Clicking Settings will take you to the settings panel for the add-on
Clicking Login lets you log in with your Project Ares username and password
Clicking Close closes the wizard and takes you back to Kodi
How To Get Your Kodi Error Log With The Ares Wizard
Now that you know the basic functions of the Ares Wizard, let's go through the process for examining your Kodi error log step by step:
Start on your home screen
Go to Add-ons
Go to Program Add-ons
Go to Ares Wizard and wait for the add-on to load
Go to More from the menu at the top
Now click Upload
On this page you'll see the URL for the site you need to visit to get your log. For example, next to Current Log we might see the code hxx5k7p. This would mean that to see our log, we have to visit https://tinyurl.com/hxx5k7p. Visit the tinyurl link for your log to view it

Now you can click Close on the pop up then click Close in the top right to close Ares Wizard
On the webpage with your log, you can click the icon in the top right with an arrow pointing down to download your log as a text file
Alternatively, if you need to share your log with a developer or someone else so they can assess a problem with your system, just send them the tinyurl URL and they'll be able to see your log too
Remember to check your log for add-on passwords. Add-ons should not store passwords in a way that makes them visible in the log, but some add-ons do not follow these guidelines. It's a good idea to scan through your log to make sure that there are no passwords in it before sending it to anyone else
How To Get Your Kodi Error Log Without The Ares Wizard
If you don't have Ares Wizard but you need to access your Kodi log, there is another to do so. You can find the log in the file system of your device. The log is stored as a text file, so you can just copy and paste it to your desktop and then read it or forward it as an attachment.
The folder where the log file is stored depends on the operating system that you are using. Here are the folders in which you'll find the log file, based on your OS:
Windows desktop
%APPDATA%\Kodi\kodi.log [e.g. C:\Users\username\AppData\Roaming\Kodi\kodi.log]
Windows store
%LOCALAPPDATA%\Packages\XBMCFoundation.Kodi_4n2hpmxwrvr6p\LocalCache\Roaming\Kodi\kodi.log
macOS
/Users/<username>/Library/Logs/kodi.log
Android (the folder can be in different locations depending on your device)
<data/sdcard/Android>/data/org.xbmc.kodi/cache/temp/kodi.log
/sdcard/Android/data/org.xbmc.kodi/files/.kodi/temp/kodi.log
/storage/emulated/0/Android/data/org.xbmc.kodi/files/.kodi/temp/kodi.log
iOS
/private/var/mobile/Library/Preferences/kodi.log
Linux
$HOME/.kodi/temp/kodi.log
Raspberry Pi
/storage/.kodi/temp/kodi.log
Conclusion
New Kodi users are often intimidated by using the log, but in fact it is very easy. It's simply a text file that describes the operations which Kodi is going through in the background. If you're having a problem with Kodi crashing, or with an add-on that just won't work as you expect it to you, then you can check the log for information about what the problem is. Another common use for the log is for support. If you contact a developer about an error with their add-on, or if you ask for assistance in a help forum, then you'll often be asked to provide your log. Giving this information to a developer or an experienced user can let them identify the problem with your Kodi system.
You can always copy and paste your log file from your file system, as we showed you at the bottom here. However, it's more convenient to use the Ares Wizard for your logs as it uploads the log for you automatically. This means that if you want to send someone your log, you don't need to email them or attach a file to a forum post. You can just give them the same URL that you used to find the log and they can see it too.
In addition to log uploading, the Ares Wizard has a bunch of extremely useful maintenance functions for your Kodi system, like clearing your cache, backup and restore, an internet speed test, and fresh install. This makes it a very handy add-on to have for intermediate to advanced Kodi users who will need to use these functions periodically. Despite the fact that the Ares Wizard has removed the option to install builds and add-ons, and that it won't be updated any more, it's still a very helpful add-on to have for working with Kodi.
Are you still using Ares Wizard, even though it's no longer being updated? Or is there another maintenance tool for Kodi that we should check out instead? Then let us know about it in the comments below!