We are reader supported and may earn a commission when you buy through links on our site.
Learn more
La Liga Live on Kodi: How to Stream La Liga Online from Anywhere
The top Spanish football league, La Liga, boasts some of the finest players and teams, making for exciting matches enjoyed by fans the world over. If you live in Spain it's easy enough to watch La Liga on the national TV channels like GOL or BeIN LaLiga, or to catch the games when they're shown in bars or other public venues.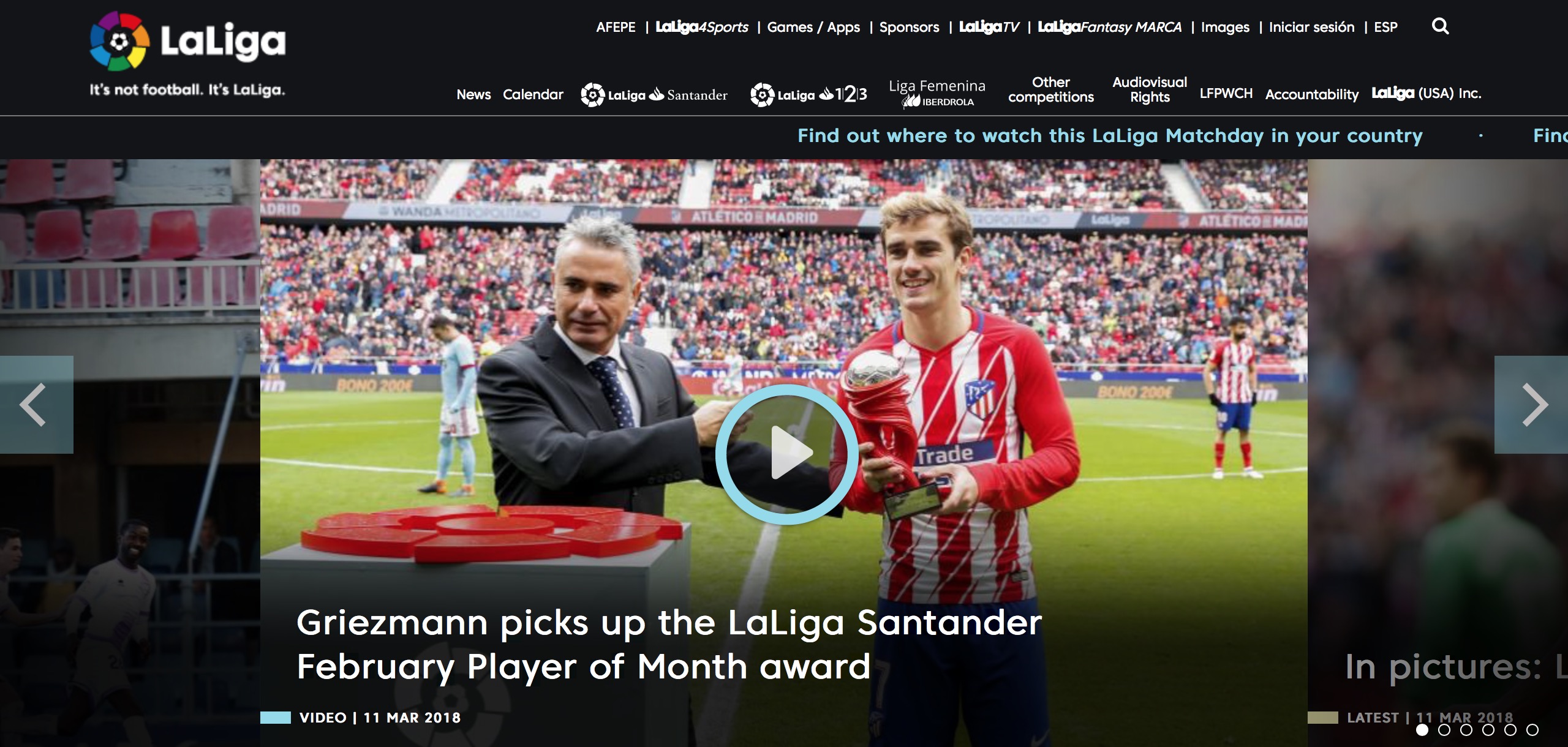 If you live outside of Spain and want to watch La Liga, it's a bit more difficult. Matches are sometimes shown on European sports channels, but not always – these channels tend to show just the biggest games of the season. So what do you do if you want to watch the entire season? Today we're going to show you how to stream La Liga from anywhere. We'll introduce you to two add-ons for the Kodi software which you can use to stream La Liga games, then show you a couple of options for how you can watch matches in your web browser.
30-days money back guarantee
Watch La Liga Live with Kodi
If you've ever tried to find a stream of a live sporting event online, you'll know that it can be a pain. Sometimes streams don't work or they cut off half way through a game, sometimes the quality is so bad that it is hard to watch, and sometimes the commentary is in a language that you don't speak. Not to mention the annoyance of obtrusive popup ads which streaming sites often use.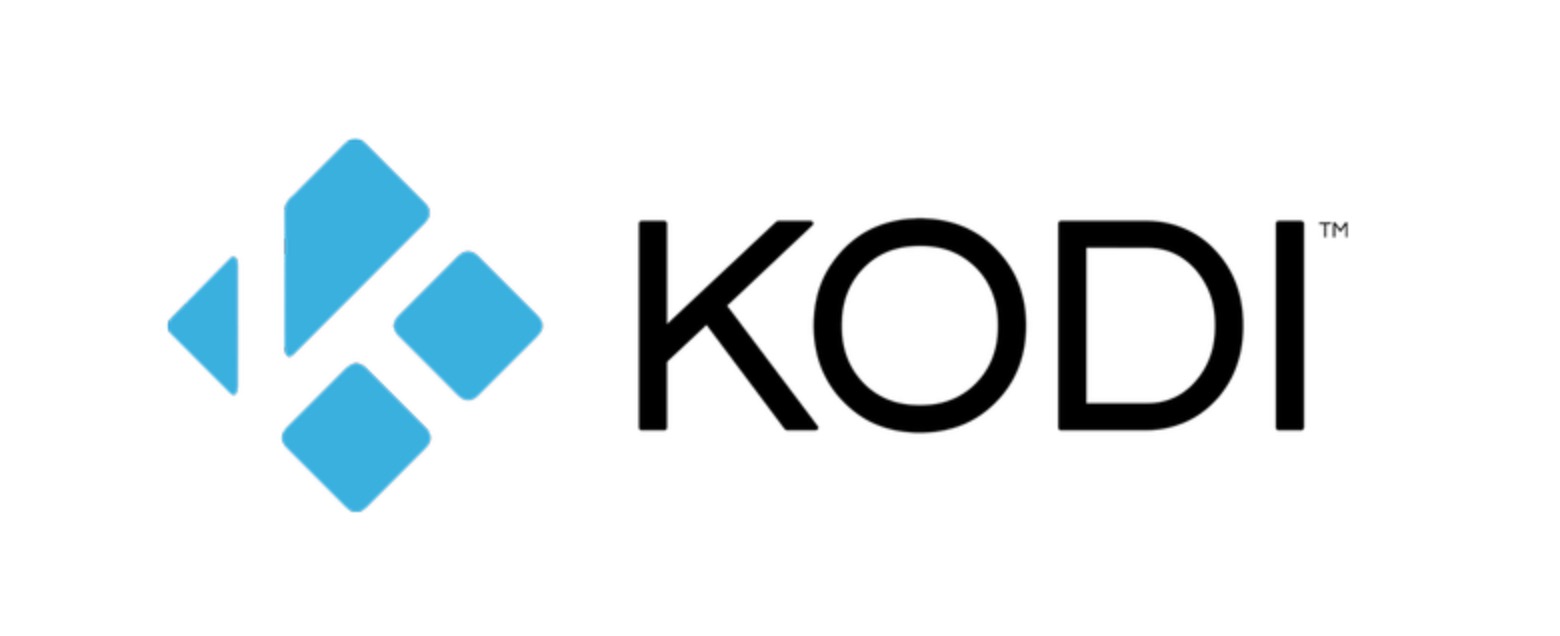 We've found one of the best ways to stream content online is the Kodi media centre software. The software itself is for organising your media collection, but you can install add-ons to it that extend its functionality so that you can stream content over the internet too. This avoids all the annoyances we mentioned before by selecting the best-quality streams and by bypassing the annoying ads.
There are dozens of add-ons out there, but there are two which are especially good for watching La Liga: Sportie and SportsDevil.
You Should Get a VPN Before You Use Kodi Add-ons
In just a second we'll show you the add-ons, but first we should warn you about security issues. Some of the add-ons for Kodi allow you to stream content illegally, and they can be risky to use. If you get caught using these add-ons to stream live games over an unsecured internet connection, then you could face consequences from getting kicked off your ISP to a fine from law enforcement.
In order to avoid these problems, we recommend that you use a VPN to keep yourself safe. This works by encrypting all of the data which your machine sends over the internet, making it impossible for observers like your ISP to see what you've been accessing. If you're going to use Kodi add-ons, then this will help protect you.
We Recommend IPVanish for Kodi Users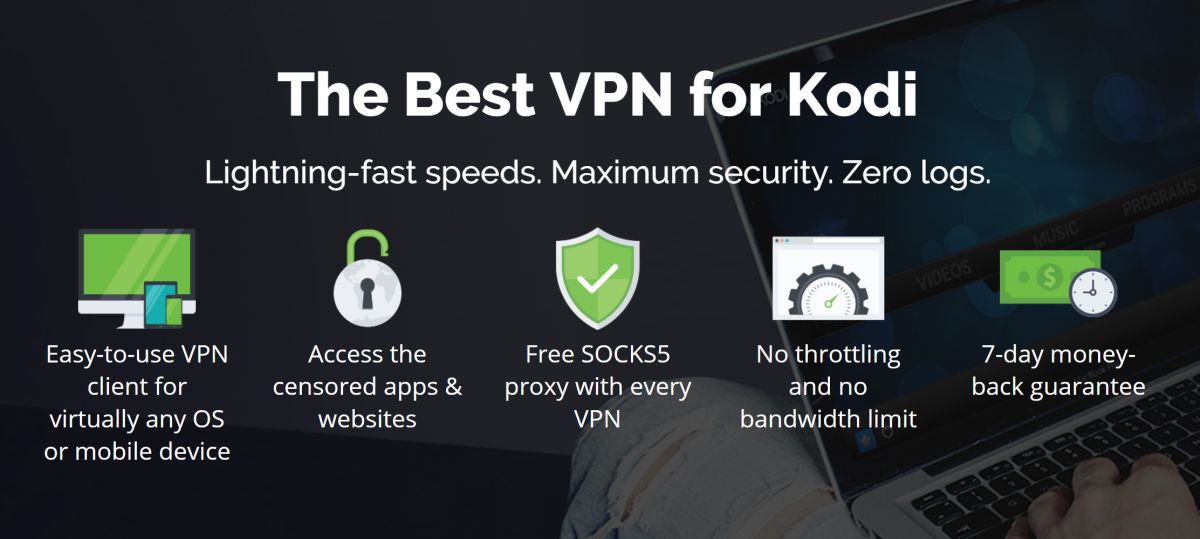 We choose a VPN to recommend to Kodi users based on a number of factors. Firstly, are the connections fast and are there plenty of servers for you to choose from? Secondly, is the security good with strong encryption and no logging? And thirdly, is the software easy to use and available for a range of operating systems?
With these issues in mind, the VPN that we recommend for Kodi is IPVanish. It has fast connections and over 850 servers in more than 60 countries. They use strong 256-bit encryption and have a strict no logging policy, and the software supports Windows, Mac, iOS, Android and many more devices.
Now that you've got a VPN to keep you safe, we can show you how to install and use add-ons to stream La Liga from anywhere.
IPVanish offers a 7-day money back guarantee which means you have a week to test it risk-free. Please note that Addictive Tips readers can save a massive 60% here on the IPVanish annual plan, taking the monthly price down to only $4.87/mo.
Use the FTFA Add-on for Kodi to Watch La Liga Live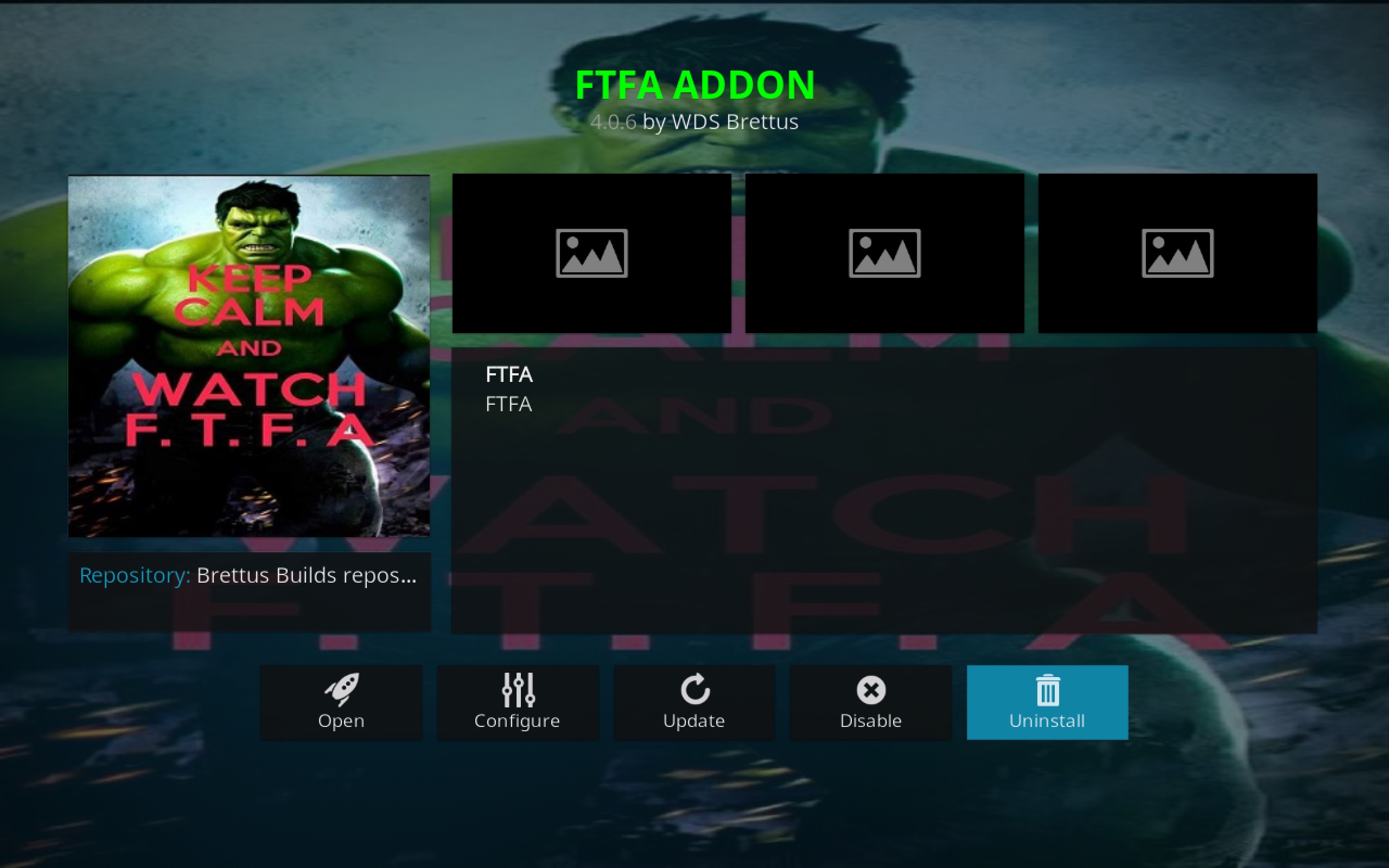 FTFA does things a little differently. Most sports and movie streaming add-ons focus on specific titles or events, building up an archive of on-demand content you can sift through and watch at your leisure. With FTFA, however, you're presented with a list of IPTV channels that stream in real-time. No stale archives or broken links, just fresh content on-tap and ready. There's even a live pay-per-view section that rotates on a regular basis!
How to Install FTFA
FTFA is available through the Brettus Repository. Installation is pretty standard as far as Kodi add-ons go, but you will need to sort through a list of repos and possibly even activate the add-on with a free PIN. We've outlined the installation steps below to make things as easy as possible.
Open Kodi and click on the gear icon.
Go to File Manager > Add Source.
Add the following URL exactly as it appears: https://toptutorialsrepo.co.uk/kodi/Repos/
Enter an easy to remember name, such as toptuts
Click OK. Kodi will add the repo to your sources list.
Go back to the main menu and select Add-ons, then click the open box icon.
Choose Install from Zip File, then select the repo named above.
Scroll down and find the file named repository.Brettusrepo-#.#.zip
Install the repo, then go back to the open box menu and choose Install from Repository.
Select the entry named Brettus Builds Repository.
Navigate to Video add-ons.
Look for the FTFA add-on in the list and install it.
Launch the add-on. You may be prompted to activate the add-on through an external site. If so, continue with the steps below. Don't worry, it's free and perfectly safe.
Click OK to confirm the pop-up window. A website will load in your browser.
Click the blue GENERATE button to receive a PIN.
Copy the PIN, then go back to Kodi and paste it into the window.
After a moment the FTFA add-on will validate and be ready to use.
How to Use FTFA
As soon as you fire up FTFA you'll see a collection of servers located in the U.S. and UK. Each one has a variety of channels broadcasting all kinds of content, including new movies, classic TV shows, and of course, every sport imaginable. You'll need to consult a schedule to see when La Liga matches will be shown, but once you have that information in hand, jumping on to catch the latest in Spanish football is extremely easy.
Bundesliga is shown on several channels in the UK, namely on the Sky Sports and BT Sports networks. FTFA has several of these streams ready to go at all times. Simply run the add-on, click on the Live TV Server 2 UK IPTV category, then choose one of the channels below:
BT Sport ESPN HD UK
BT Sport ESPN UK
BT Sport 3 UK
When the match airs, make sure you have your stream queued up and ready to go. You'll be able to watch everything live on your Kodi device as easily as you would on TV!
Use the SportsDevil Add-on for Kodi to Watch La Liga Live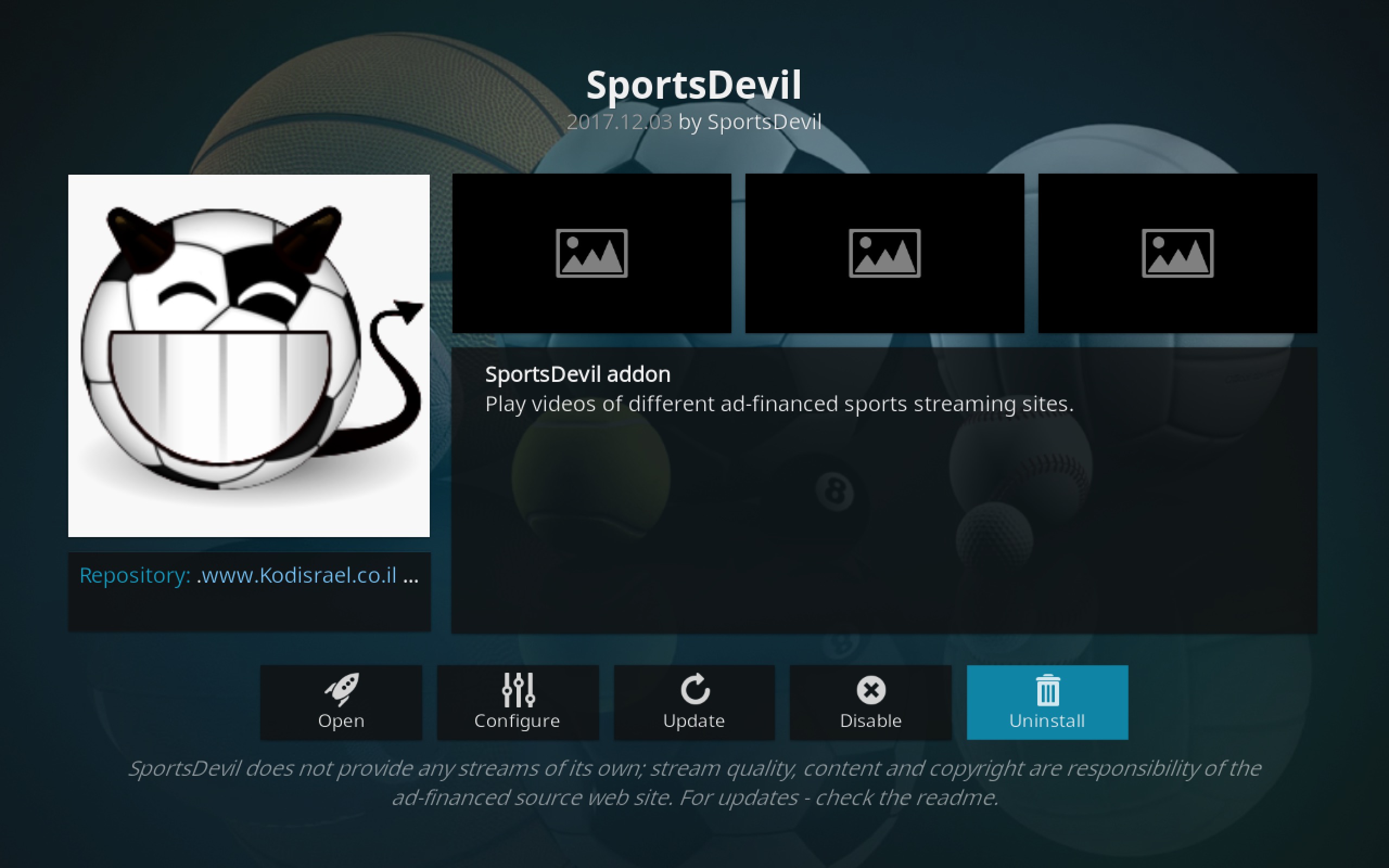 SportsDevil is a hugely popular add-on for Kodi which lets you watch sports of all kinds. There are tons of links in the add-on for watching football, including the La Liga games. Here's how to install the SportsDevil add-on:
Begin on your Kodi home screen
Click on the settings icon, then go to File Manager
Click on Add source
Click on the box where it says <None>
Enter in this URL: https://kdil.co/repo/ Make sure to type it exactly as written, including the https://, or it won't work
Give the source a name. We'll call it kodil
Click OK
Go back to your home screen
Click on Add-ons
Click on the icon that looks like an open box
Click on Install from zip file
Click on kodil, then kodil.zip
Wait for a moment and you'll see a notification once the source has been installed
Return to the add-ons menu, then once again hit the open box.
Click Install from repository
Click .www.Kodisrael.co.il Repository, then Video add-ons
Find SportsDevil, then select Install
Wait a moment for the confirmation that your add-0n has been installed
With the SportsDevil add-on installed, here's how to use it to watch La Liga games:
Start on your Kodi home screen
Go to Add-ons
Go to Video add-ons
Select SportsDevil
Go to Live Sports
Go to LiveFootball.ws
You'll see a list of current and upcoming football matches from different leagues, including La Liga. Click on the title of a match and you'll be taken to a list of streams. Here you'll see the name of the channel and the bit rate of the stream in kbps in brackets next to it. Click on the name of the channel and you'll see options for external player or Plexus addon. Select External Player and the stream will begin
Sometimes the streams might not work as their availability depends on hosters. If these streams don't work, you can try another source instead. Within Live Sports you'll find the LiveTV.ru section. Click on this
Go to Football and you'll see a large list of current and upcoming games including La Liga games. Click on the title of a game and you'll see a list of streams. If the Acestream isn't working, then you can try the Ifr stream instead. Just click on Ifr and the stream will begin
Watch La Liga Live and Exclusive with a BeIN Connect Package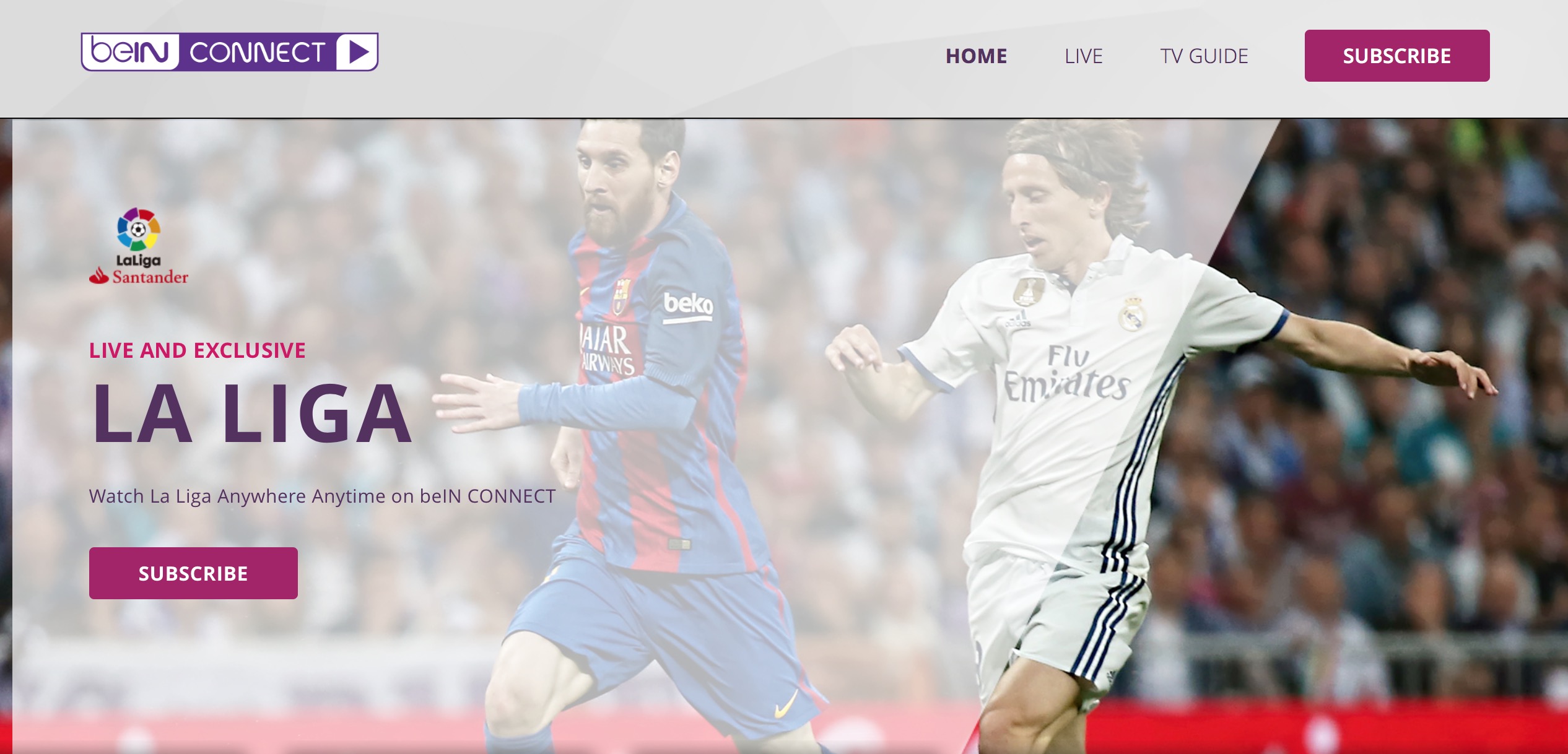 If you're a big fan of La Liga and you want to watch every game without having to mess around with unreliable streams, then you could consider buying a package to watch BeIN Sports. The BeIN network has some of the most popular sports channels in Europe, and with a pass you can use their website to watch a variety of football including all of the La Liga games which are available to watch live and in high definition.
There are two options available for buying a BeIN subscription. You can either get a monthly BeIN connect pass for $18 per month, or a yearly BeIN connect pass for $180 per year, saving you $36. If you want a way to watch La Liga easily, legally, and in high quality, then this is great value. As well as La Liga you'll also be able to watch other European football leagues like Serie A, Bundesliga, UEFA Champions League, and the Premier League.
You can find out more about BeIN connect and sign up at https://connect.bein.net/en/
Watch La Liga for Free with Links from the SoccerStreams SubReddit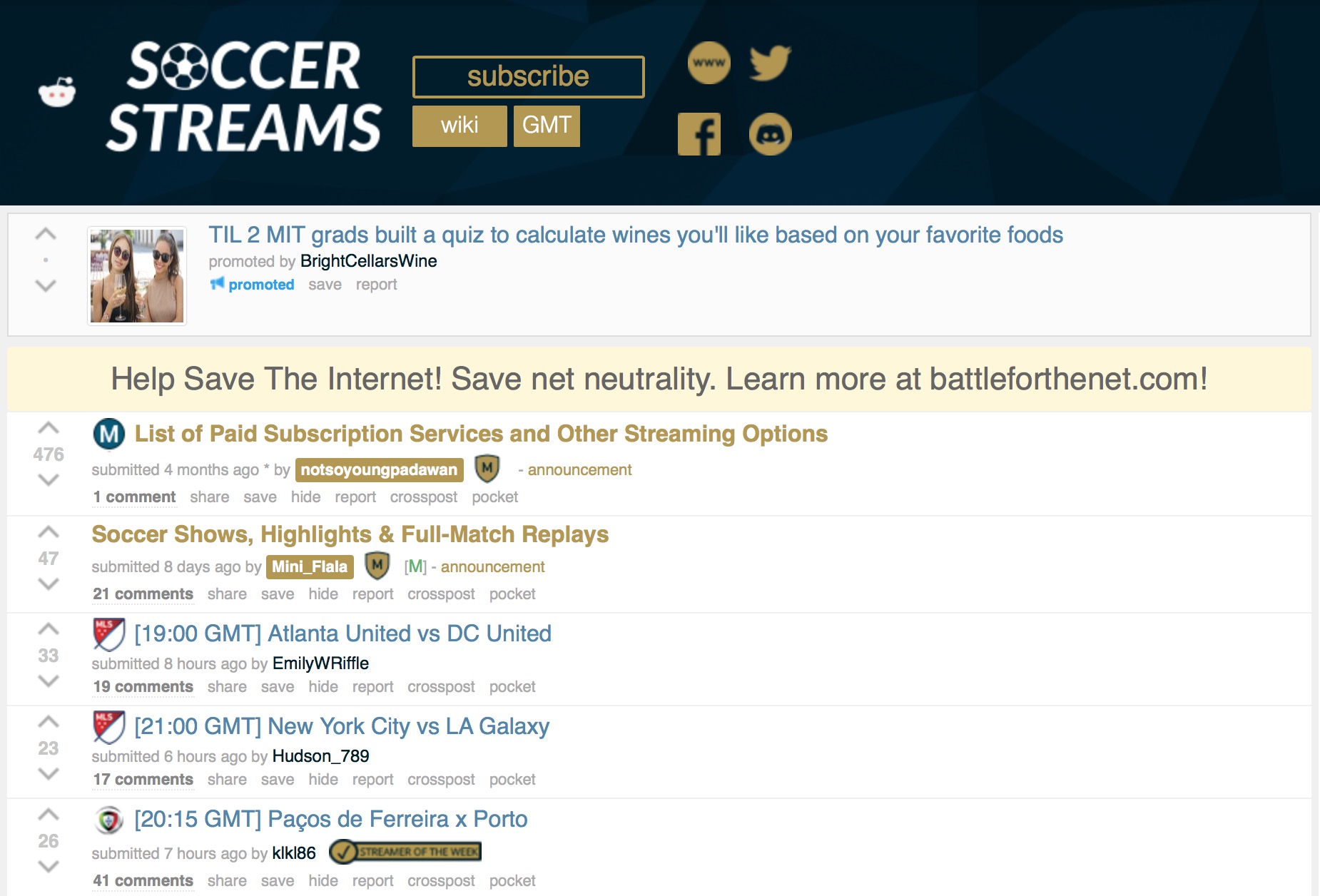 There are alternative ways to watch La Liga if you don't want to use Kodi and you don't want to pay for a BeIN subscription. You can find streams for football games online, however, reliable live sports streams are notoriously difficult to come across so you might have to do some clicking around.
If you're looking for a free live stream, then one great source for links is the SoccerStreams section on Reddit, which can be found at https://www.reddit.com/r/soccerstreams/. This is a message board for football fans from around the world to share links for watching games with each other.
One upside of the SoccerStreams site is that it's very well organised. When you navigate to the site you'll see a list of football games currently happening or starting soon, with the start time in brackets on the left, followed by the names of the teams who are playing. If you click on this title, you'll be taken to a page where users will add links to watch that game in the comments. Sometimes these links are helpfully labelled with information about their quality (high definition or standard definition), whether or not the streams contain ads, and the language that the commentary is in.
You can click any link to open it up. If it works, great. If not, just go back to the SoccerStreams site and try another link instead. It's highly likely that you'll find a link which works using this method.
Remember that these links are unofficial and watching them may be illegal in your country. Be sure to use a VPN when watching these links in order to keep yourself safe.
Conclusion
We've shown you a selection of different ways to watch La Liga online. If you like to watch all kinds of sports in addition to football, or if you want to watch leagues other than La Liga as well, then you can install the Kodi software and the Sportie or SportsDevil add-ons. These will let you stream sports matches of all kinds, including live streams of La Liga matches.
Alternatively, if you want the safest legal way to watch matches in your browser, then you can get a BeIN connect pass. These passes are fairly cheap and with one you can watch all of BeIN's sports content, which includes all of the La Liga matches. Finally, if you're looking for a free streaming link then you can try the SoccerStream Reddit site.
How do you like to watch La Liga? Do you use one of these methods, or is there another way that you like to see the matches? Let us know in the comments below!