We are reader supported and may earn a commission when you buy through links on our site.
Learn more
How to Clone Your Kodi Configuration and Duplicate Your Setup
If you're a Kodi power-user, you've probably spent lots of time customizing your install. But did you know you can clone your configuration and import it onto fresh installs on other devices? It's actually not all the complicated, as our guide below illustrates. Follow it step-by-step to double your fun with Kodi in mere minutes.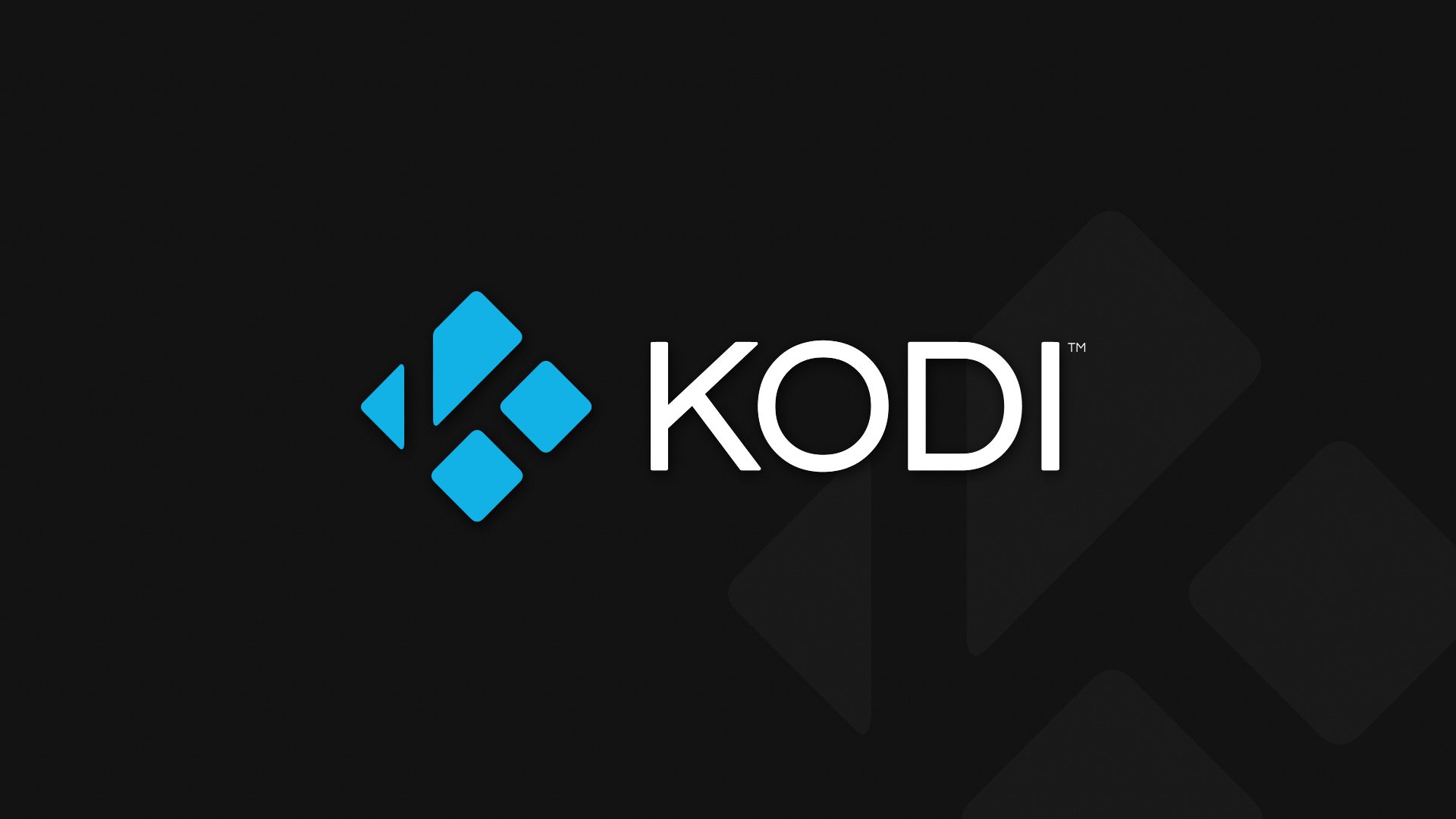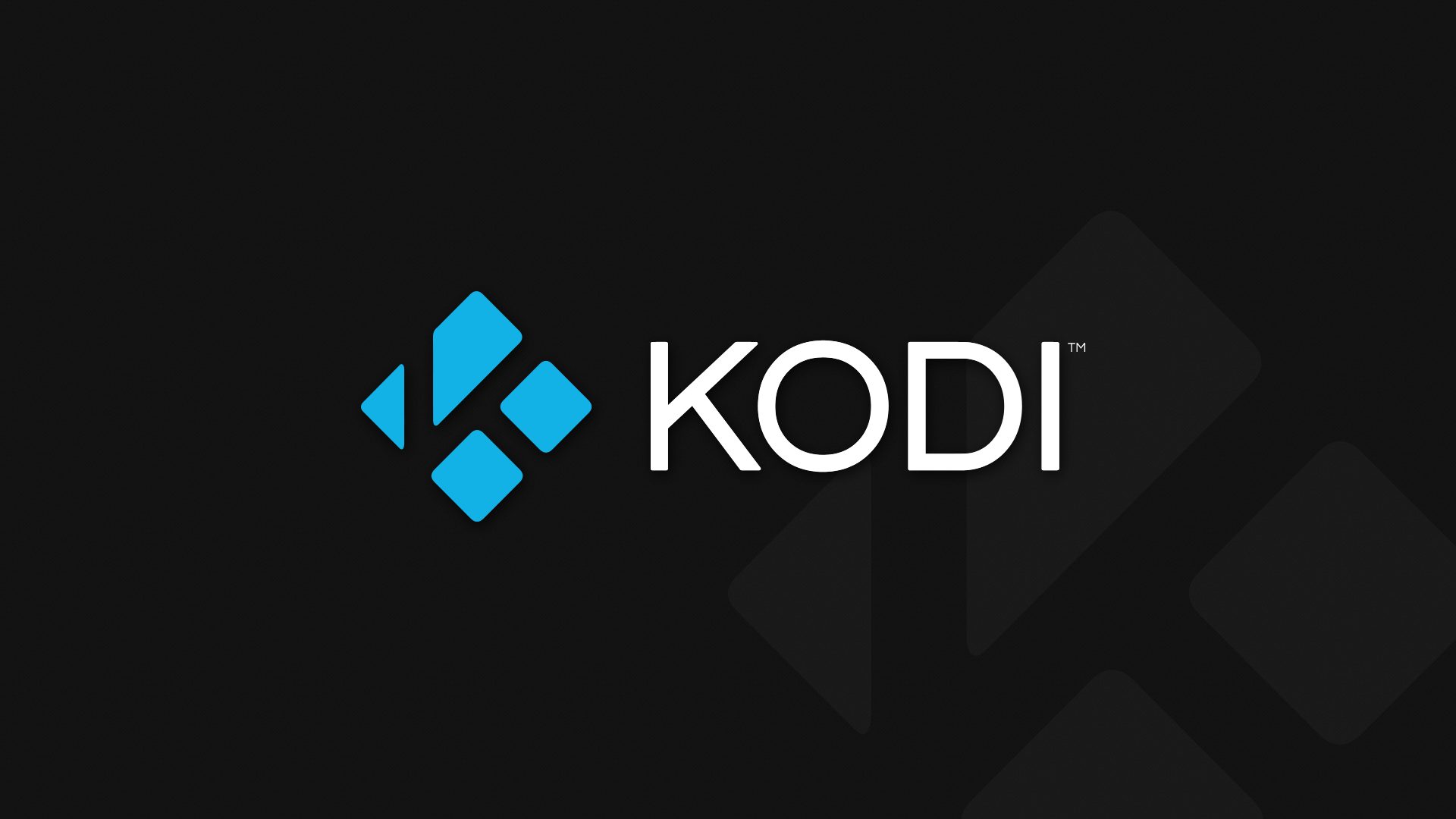 It can take hours, if not days, to set Kodi up the way you like it; installing add-ons and configuring them to your preferences. You can get deep into some of the software settings, allowing for a truly customized experience. Imagine for a second that you've just bought a brand new, more powerful device that can play 4K videos–you're likely keen on the upgraded fidelity, but not the amount of work it's going to take to get Kodi how you like it once again.
But, what if you could easily clone your current configuration and transfer it to a different device? Well, it is actually not that hard, and we'll take you through it step by step.
Today, we'll start off by explaining the different reasons why you might want to clone your current Kodi setup and what will and won't be cloned during the process. We will then guide you through the cloning of a Kodi setup and its transfer to different types of devices. We'll first explore two methods of cloning to devices with no external storage capabilities and two methods for devices having that capability. As you'll see, this is not rocket science and our instructions should help you complete this task easily and quickly.
30-days money back guarantee
For Added Privacy While Using Kodi, Use A VPN
Internet Service Providers have been known to monitor their user's online activity. They do it to ensure no one is violating their terms and conditions. And when they suspect someone might be, they can react by throttling down their speed, sending them copyright infringement notices or even interrupting their service. A VPN protects your privacy by encrypting all data in and out of your computer using strong algorithms that make it almost impossible to crack. Not even your ISP will know where you're going or what you're doing online. And s a bonus, by choosing appropriately located servers, A VPN will let you bypass most geographic restrictions.
With so many VPN providers to choose from, picking the right one can prove to be a challenge. There are many factors to consider. Among the most important a fast connection speed will reduce and sometimes eliminate buffering, a no-logging policy will help further protect your privacy, no usage restrictions will let you access any content at full speed and software for multiple platforms will ensure any of your devices are protected.
NordVPN – The Best VPN to Use with Kodi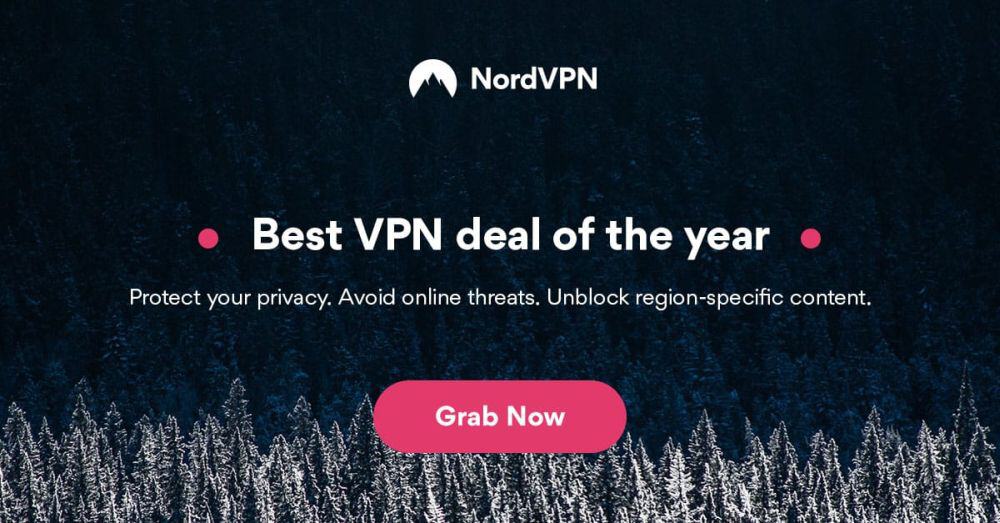 NordVPN is widely considered to be the best VPN in the world, and it is an exceptional choice to use alongside Kodi. It offers military-grade encryption courtesy NordLynx–a cutting edge tunneling protocol which maximizes protection via a 256-bit AES cipher, yet doesn't slow down your connection with excessive encryption overhead. This is important, as it allows your Kodi streams to remain fast, stable, and buffer-free.
The performance benefits don't end there, of course; NordVPN's encryption also shields you from surveillance and throttling by ISPs, who take a dim view of Kodi traffic indeed. Even if you're only using official add-ons to stream legal content, copyright trolls will still view you as a target unless you disguise your traffic. NordVPN erases this risk, and cleans up any trace of your activity with its excellent no-logging policy.
An added benefit of connecting to NordVPN's massive network is that you get access to over 5,800 servers in 59 countries. Route your data through any of these nodes to borrow a local IP address, which acts as a digital passport to view geoblocked content. This vastly improves the utility of Kodi to deliver movies, TV shows, and music from around the world–all in complete anonymity. And if you're cloning your Kodi config, rest easy knowing that a single NordVPN subscription will cover 6 devices simultaneously.
Read our full NordVPN review.
Pros
Servers optimized for unblocking Netflix
Different IP addresses aervers
Strong encryption is used on all connections
Extra-secure Double VPN for data encryption
Live Chat Support.
Cons
Sometimes slow in procesing refunds (but always do).
Why Clone a Kodi Configuration?
There are several reasons why one might want to clone a Kodi configuration. You might want to do it to install an identical setup on all the TV boxes throughout your house. Then you'd have the exact same media experience on all your TVs. You might also want to help a friend set up his brand new box by cloning your configuration to his installation.
Or perhaps you just purchased a brand-new, more powerful TV box and you'd like to port your existing configuration to it. In the same line of thought, perhaps you've installed Kodi on your computer to try it out. You liked it and decided to acquire a TV box and would rather port your computer's Kodi configuration to your new device than redo it all from scratch. And last but not least, perhaps you want to keep a clone of your setup as a backup, in case something bad happens to your Kodi installation.
Any of the procedures outlined in this article will clone the current state of your Kodi installation. All add-ons, skins, screensavers and custom configurations will be part of the clone. For all intents and purposes, the cloned device will be an exact duplicate of the original, right down to what's not working. Unfortunately, it won't fix any issues you have with your current setup.
Configuration Cloning In A Nutshell
It wasn't made for that purpose–or at least, we don't think so–but the way Kodi stores its configurations, databases add-ons and settings makes it easy to clone. Essentially the whole Kodi configuration is contained within just three folders named addons, media, and userdata. All three are subfolders of your Kodi data folder.
So, cloning a Kodi installation is actually just a matter of copying these three folders and porting them to the destination device. It is the porting part that can make it more complicated. Of course, if you're copying from a computer to another, copying files between computers is easy and it's likely something you already know how to do. But when it comes to TV boxes and media players, things can get more complicated.
Some devices have no expansion capabilities, no USB interface and connect to the rest of the world using the WiFi network. And the software on some of these devices doesn't even include a file manager. There are ways around most of these hurdles and this is what we're about to discover.
The Kodi Cloning Process
There are several methods you can use to clone your device. The one you'll choose depends on the connectivity your source and target devices have. We've tried to cover as many use-cases as possible. Your precise situation might not be covered but you should be able to figure it out by studying the different methods and adapting them to your particular situation.
Note: All the procedures outlined below assume that you've already installed Kodi on your target device and that you've run it at least once. They also assume that both the source and destination devices are running the same version Kodi.
Locating The Configuration Files On The Source Device
The three folders, addons, media and userdata are located in your Kodi data folder, we've already told you that. So, the first step is to locate the Kodi data folder. Its location varies depending on your device's operating system. Here's where you'll find them on the most commonly used Kodi operating systems.
Windows: C:\Users\USERNAME\AppData\Roaming\Kodi\ (replacing USERNAME with your actual username)
Linux: ~/.kodi/
MacOS: /Users/USERNAME/Library/Application Support/Kodi/ (replacing USERNAME with your actual username)
Note: Under MacOS this folder's content is hidden by default. To display it, open a terminal and navigate to the above folder by typing the following command
cd /Users/USERNAME/Library/Application Support/Kodi/
Next, enter the following command to display all hidden files in the folder.
chflags nohidden ~/Library
iOS: /private/var/mobile/Library/Preferences/Kodi/
Note: There is no easy way to view hidden files or folders in iOS. It is, therefore, very complicated to clone your Kodi setup to an iOS device. There are ways around that limitation but they are out of the scope of this article. These are cases where it may be simpler to just reinstall Kodi on the new device.
Android: Android/data/org.xbmc.kodi/files/.kodi/
Note: You might have to set your file explorer app to show hidden files. This option is usually accessible through the file explorer app's settings menu.
LibreELEC/OpenELEC: /storage/.kodi/
Cloning To An Android Device With No External Storage — Such As The
Amazon Fire TV Stick
As a good example of devices with limited interfacing capabilities, we'll use the Amazon Fire TV Stick. Contrary to other similar devices, the Fire TV Stick has no USB port so you can't connect it to a computer and you can't connect some external storage device–such as a USB key or external USB hard disk–to it. The only thing you have is a WiFi connection with very limited local network access capabilities. this cloning method can be adapted to other devices with limited interfacing options.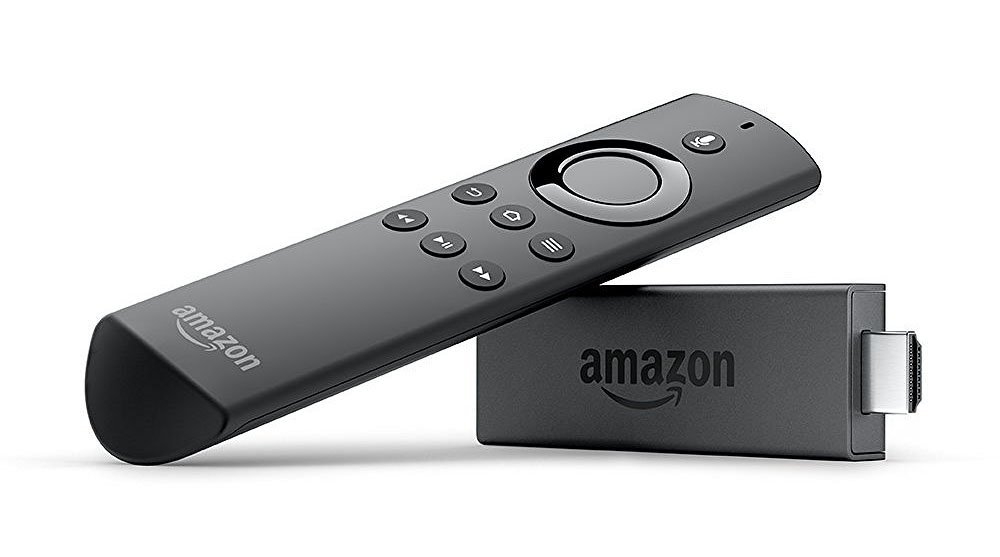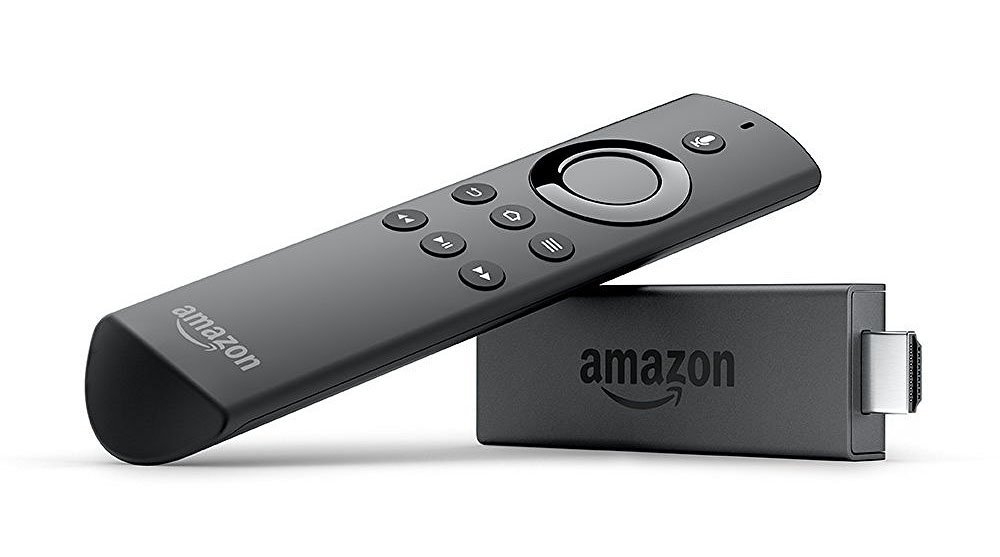 Installing ES File Explorer On Your Device
With such limited connectivity devices, the only way to clone the Kodi configuration is through the network. There are two ways it can be done, via the local network or by using the Dropbox online storage service. Both require that you install ES file explorer app on your device.
Installing ES File Explorer On Your Device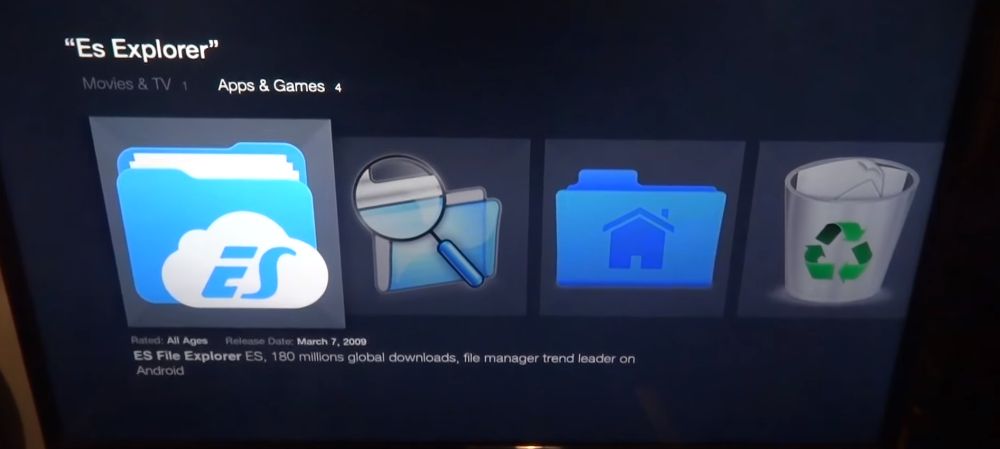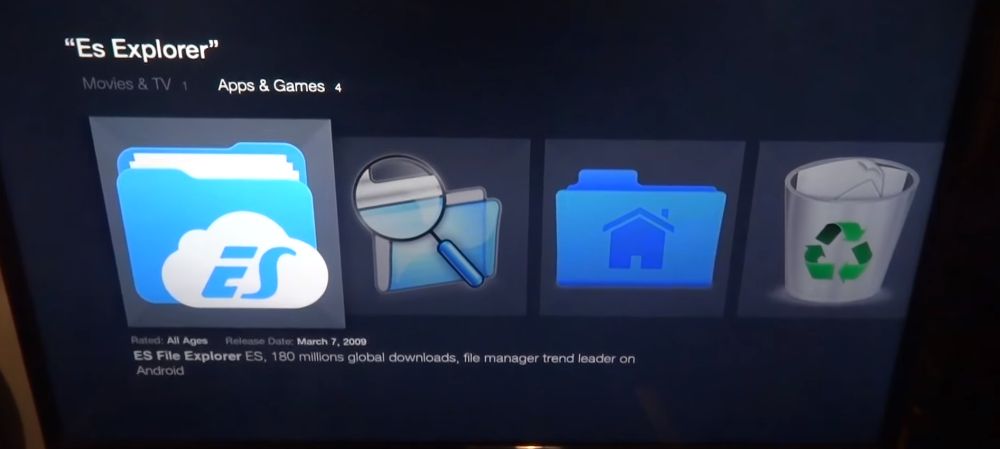 Note: If you're using another type of Android device with no external storage facility, you can possibly install ES File Explorer from the Google Play Store.
Go to your Fire Tv Stick Home screen by pressing the Home button on the remote. From there, click Search which is at the very top of the Home screen menu.
Search for es file by typing it in using the on-screen keyboard.
From the search results, select the ES File Explorer app.
Select Download to start downloading and installing the ES File Explorer on your Fire TV Stick.
Once the installation is complete, click Open to launch ES File Explorer on your Fire TV Stick.
You're now ready to use it.
Method 1: Direct Transfer Using the Local Network
Use this method if both devices are connected to the same local network and the source Kodi data folder is available as a network share.
From the Es File Explorer app on the destination device, click Network from the left side menu. Then, click LAN and, on the right side, click the Scan button.
Your source computer should soon appear. You can then navigate it to find its Kodi data folder.
If you don't see the source computer or the share or you can't navigate to the Kodi data folder, check your sharing parameters on your source computer. If you change them, be patient as some sharing changes can take a few minutes to take effect.
Once you can see the three source folders in ES File Explorer on the Fire Tv Stick, you're ready to start copying them. Hold the remote control's Select button and click each of the addons, media, and userdata folders.
The Fire TV Stick's user interface is a bit tricky to use but you now need to move back to the menu on the left, go down to the bottom and find and click the Copy button.
Go back to the Network tab on the left side. This time, click Local and navigate to Android/data/org.xbmc.kodi/files/.kodi/.
Once you're there, click the Paste button. When prompted to overwrite the existing files, click Overwrite.
Depending on the size of the data you're transferring, the copying can take several minutes. Once the copy completes, you can start Kodi on the target device and verify that everything installed properly.
Method 2: Using Dropbox
The second method assumes that you're familiar with Dropbox and have already copied the three folders (addons, media, and userdata) to your Dropbox. This method can be used between devices which are not connected to the same network. They could even be on different continents. All that is required is that both devices have access to the Internet. And it also won't require playing with the sharing parameters.
Now, on the Fire TV Stick–or other similar device–with the ES File Explorer app running, click Network from the left-side menu but in this case, click Cloud rather than LAN.
Then click New at the top right and then choose Dropbox from the available options. You'll be asked to log into your Dropbox account.
Once you're connected to your Dropbox account, navigate to the location of the addon, media, and userdata folders. Then, as explained in the previous section, hold the remote control's Select button and click each of the three folders.
Also like we explained before, click the Copy button. Then go back to the Network tab on the left side, click Local and navigate to Android/data/org.xbmc.kodi/files/.kodi/ and finally, click the Paste button. When prompted to overwrite the existing files, click Overwrite.
The time it will take also depends on the size of the data but also your Internet bandwidth. Expect it to take somewhat longer than the direct transfer explained previously.
Cloning To Other Types Of Devices
Cloning Kodi to a limited device such as the Amazon Fire TV Stick is amongst the most complicated type of cloning you'll encounter. Doing it on any other device is a piece of cake compared to it. Of course, if your target device runs Android, you can install ES File Explorer on it and use one of the two methods described previously. For other devices, there are countless ways you can go about cloning the Kodi configuration. Let's concentrate on two of them that are the most used.
Method 1: Direct Transfer Using the Local Network
This one is similar to the first method of transferring files to a Fire TV Stick. Instead of using ES file explorer, we're going to use the target operating system's file explorer or file manager. The exact steps are different from one system to the other, making it almost impossible for us to give you detailed instructions as we usually do.
You need to be somewhat familiar and comfortable with both the source and destination operating systems. And while we can't really tell you how to perform each step, we can tell you what they are.
On the target device, open the file explorer or file manager, depending on how it's called.
Then, navigate to the local network and find the source device. Navigate the device's folders until you get to the Kodi data folder where the addons, media, and userdata folders are located and copy them.
Next, navigate back to the local device's Kodi folder and paste the three copied folder.
Start Kodi on the target device and all the source configuration should be there.
Method 2: Using Some External Storage Media
This last method requires using some external storage media such as a USB key. Of course, both devices must support external USB storage. The process varies for different operating systems but it simply requires that you copy the three folders from the source device to the USB key, remove the key and connect it to the target device and copy the three folders again from the USB key to the target device's Kodi Folder.
One advantage of this last method is that the source and target devices can be the same. Let's say you were running Kodi on a Raspberry Pi with the Raspbian Operating system. You then decide that you'd rather switch to the LibreELEC operating System. Just copy the three folders from Raspbian to the USB key, then reformat the Raspberry Pi SD card and install LibreELEC and finally copy the three folders from the USB key back to the Raspberry Pi. You have a Kodi clone that's now running on LibreELEC instead of Raspbian.
Wrapping it up
No matter why you need to clone your Kodi setup-and there are many reasons–there are also many ways to do it. You can use one of the four methods we introduced and, if need be, adapt it to your specific situation. Unfortunately, with so many different combinations of source and destination devices, we can't give you specific details for each.
Have you ever tried cloning your Kodi configuration? Perhaps you could share your experience with us. We're particularly interested in hearing about issues you may have encountered and solved. And if you have unsolved issues, why not mention them too. Perhaps another reader will be able to help. Use the comments below to share your experience.