We are reader supported and may earn a commission when you buy through links on our site.
Learn more
Internet Archive ROM Launcher: How To Emulate Retro Games On Kodi
Have you ever wanted to play classic arcade games from your sofa? If you are a Kodi user, then by installing add-ons and some software you can play hundreds of games for free through emulators. An emulator is a piece of software that you install onto one machine which emulates a copy of another operating system so that you can play games or run other software. So, you can have a Windows PC and install an emulator to play arcade games like Pacman. Or if you miss old console games like those on the Amiga, you can use an emulator to play these games on your PC.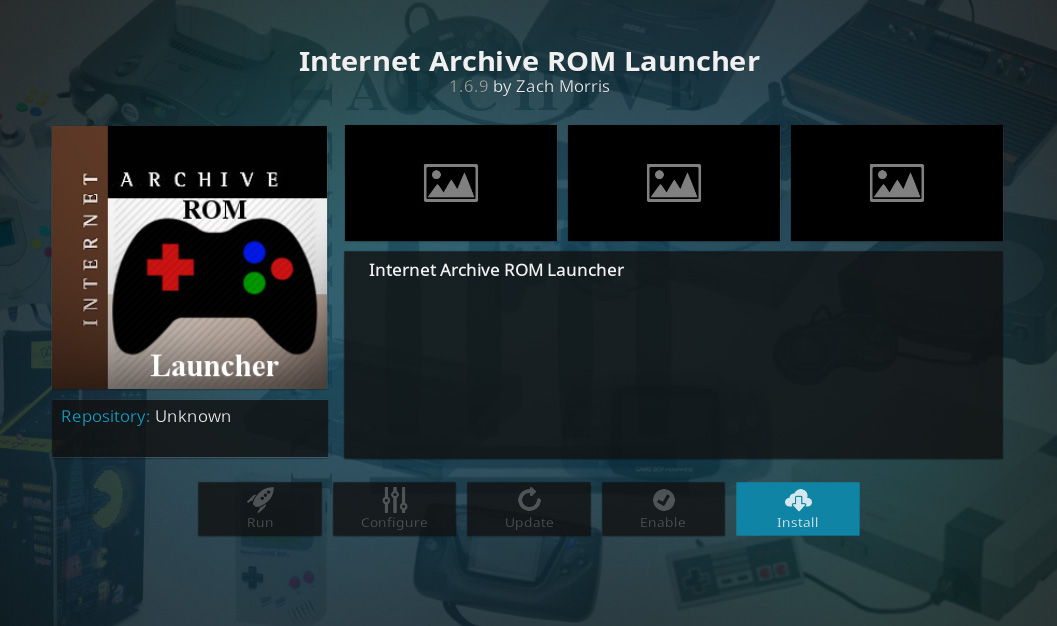 You might already know about the Internet Archive's project to preserve older games by making them available for emulators. The Internet Archive argues that these games are important not only because they are fun, but also as historical and cultural objects that should be available for commentary, discussion, and sharing memories. Therefore they have put together a massive catalogue of retro games that can be played on a variety of different emulators. And we're going to show you an add-on for Kodi that interfaces with these emulators so you can play games from the archive too.
Once you have everything set up, you'll be able to play retro games straight from your Kodi system. This is perfect for relaxing on the couch and blowing off some steam with a good round of Bubble Bobble, or whatever your classic game of choice is. The installation process for this is a little fiddly, so it's suitable for medium to advanced Kodi users, and it helps if you have had experience with emulators before. But if not, don't worry: we're going to walk you through step by step instructions to show you how to emulate retro games on Kodi using the Internet Archive ROM Launcher.
30-days money back guarantee
Kodi Add-On Users Should Get A VPN
Although the Kodi software itself is fully legal to use, many add-ons for the software are created by unofficial third party developers. This means that the add-ons are not checked or approved of by Kodi. Some of these add-ons allow you to access content illegally, such as by letting you stream movies or TV shows. The legal status of emulators is rather hazy, as well. In any case, if you're going to use add-ons for Kodi whether for streaming or for emulation then you need to protect yourself.
If your ISP catches you access content illegally then you could be kicked off their network or even face a fine. To avoid these legal issues, you should use a VPN to encrypt your internet traffic when you use Kodi add-ons. The encryption of the VPN will keep you safe by making it impossible for outside observers like your ISP to see what sites you are visiting or what content you are downloading.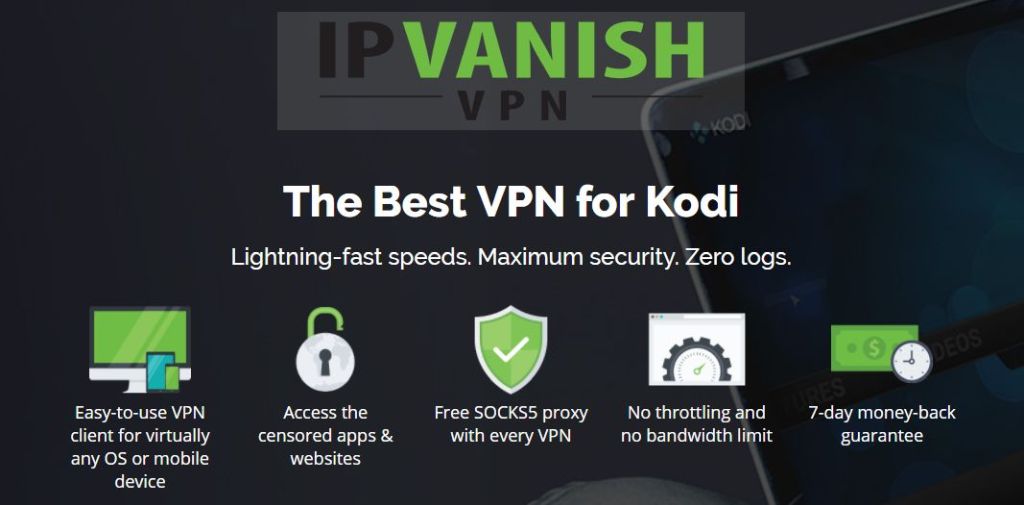 For Kodi users, we recommend IPVanish as a VPN provider. They won our recommendation thanks to their lightning fast connection speeds which are perfect for streaming high quality video, and also for their strong 256-bit encryption and a no logging policy to guarantee your privacy. The large server network of 850 servers in 60 different countries gives you plenty of options and the software is available for Windows, Mac OS, Android, Linux, iOS, Windows Phone, and more.
IPVanish offers a 7-day money back guarantee which means you have a week to test it risk-free. Please note that Addictive Tips readers can save a massive 60% here on the IPVanish annual plan, taking the monthly price down to only $4.87/mo.
How To Install Internet Archive ROM Launcher Add-on For Kodi
In order to install the Internet Archive ROM Launcher, we first need to install the Zach Morris repository in which the add-ons are hosted. You can find an installation link to this repository in the Fusion repository. This is how to install Internet Archive ROM Launcher:
Begin on your Kodi home screen
Find the settings icon that looks like a cog and click it, then go to File Manager
Click on Add source
Click where it says <None>
Type in the following URL: https://fusion.tvaddons.co Be careful to including the https:// or it won't work correctly

Name the source something memorable, like fusion
Click OK
Go back to your home screen
Click on Add-ons
Click on the icon that looks like an open box
Click on Install from zip file
Click on Install from repository
Click on Zach Morris Add-ons
Click on Internet Archive ROM Launcher
A screen opens that has details of the add-on. Click Install from the menu at the bottom
How To Configure and Use Internet Archive ROM Launcher Add-on For Kodi
Once you have installed the Internet Archive ROM Launcher for Kodi, you need to do some configuration before you can start playing games. To begin, we will need to install the Retro Arch program which is the software that actually runs the emulator. For example, if you are running Kodi on a Windows PC then you will need to install the Retro Arch program to that PC. Once this software is installed, you can use the Internet Archive ROM Launcher as a launcher for the Retro Arch program within Kodi.
Here are instructions on how to configure and use the Internet Archive ROM Launcher to play retro games:
We need to begin in your browser rather than your Kodi system. First you need to download a program called Retro Arch. To do that, go to this site: https://www.retroarch.com/index.php?page=platforms
Select your operating system. We'll choose the Windows Installer 64 bit and click to start downloading the .exe file
Once the download is complete, run the .exe file you just downloaded
Follow the steps in the setup wizard to install Retro Arch
Once installation is complete, open up the Retro Arch app
Choose Online Updater from the menu, then select Core Updater, then select DOS (DOSBox)
This will download and now you're done with the Retro Arch app
Now you can open up Kodi and start at your Kodi home screen
Go to Add-ons
Go to Video add-ons (the add-on is categorised as a video add-on even though it is actually for playing games)
Find Internet Archive ROM Launcher and right click on it
Choose Settings
Now click on My System Type
Now you need to choose the name of the operating system on which you are running Kodi. In this case, we'll click on Windows
Now you'll see an option has appeared in External Launchers that says RetroArch System Folder. Click on this and browse through the folders for the RetroArch app that you just installed, then click on OK
Now go to Setup Wizard on the left menu. You'll see where it says Emulator Launcher in the main window, which is set to External by default

Click on this and change the setting to Kodi Retroplayer
Now click on Execute Setup Wizard and wait until the wizard is complete
We'll all done in the settings, so now we can press OK to save our settings
Now click on Internet Archive ROM Launcher to launch the add-on
You'll see a Terms of Use page. Click on Agree
Now you'll see an amazing range of consoles and platforms that you can emulate. For example, there is Game Boy Color, Amiga, Nintendo 64, and even MS DOS. You'll also find collections of games like MAME, the multiple arcade machine emulator. Now we just need to pick a system to explore the games

We'll go really old school and try out some DOS game. So click on MS-DOS Games
The brings up a massive list of DOS games. We're going to play the fondly remembered classic Prince of Persia


Click on the title of a game to bring up the information screen about it. Click Download at the bottom left

You'll see a notice that the game is downloading. Wait for a minute while the download happens
You'll get a notification once the download is complete. It shouldn't take long at all – these files tend to be very small. Now you're ready to play
Click on Launch at the bottom in the middle and the game will start
Conclusion
If you're a child of the 80s or 90s then you will absolutely love the Internet Archive ROM Launcher for Kodi. With this add-on you can play an absolutely massive selection of classic games from all of your favourite consoles and platforms. The system needs to download the file for each game individually, but the good news is that these games are so simple compared to modern games that they download extremely fast.
It's tons of fun to be able to play all of these classics from your couch. The games do have the same problems as other emulators, with some games not saving progress and how many games will work for you depending on your particular system. But all in all, for a free resource this add-on is absolutely amazing and will give you tons of options of things to play through Kodi. Another upside of this system is that these games are very old and therefore use up very little system resources, so you can run the emulator on your Kodi system even if you have older or more limited hardware.
The setup for this is just a little more fiddly than most Kodi add-ons, but if you're an old school gamer who wants a fun way to access a big catalogue of games then this is one add-on that you absolutely shouldn't miss out on.
Which is your favourite classic game? Are you using an emulator on Kodi, and what has your experience been? Let us know in the comments below!