We are reader supported and may earn a commission when you buy through links on our site.
Learn more
Sparkle Kodi Add-on: How to Watch US Sports with Sparkle
Reliable sports addons are getting harder and harder to find at the moment, so anything new in this market is generally pounced upon by Kodi users. One of the very latest sports addons to emerge is Sparkle and it has also proved immediately popular. But that is, at least in part, because it is actually pretty good. Sparkle is an unashamedly American addon and its focus is largely on US sports. But don't let that deter you if you are a fan of a sport that doesn't get big audiences state-side as there is no shortage of content to keep you happy too.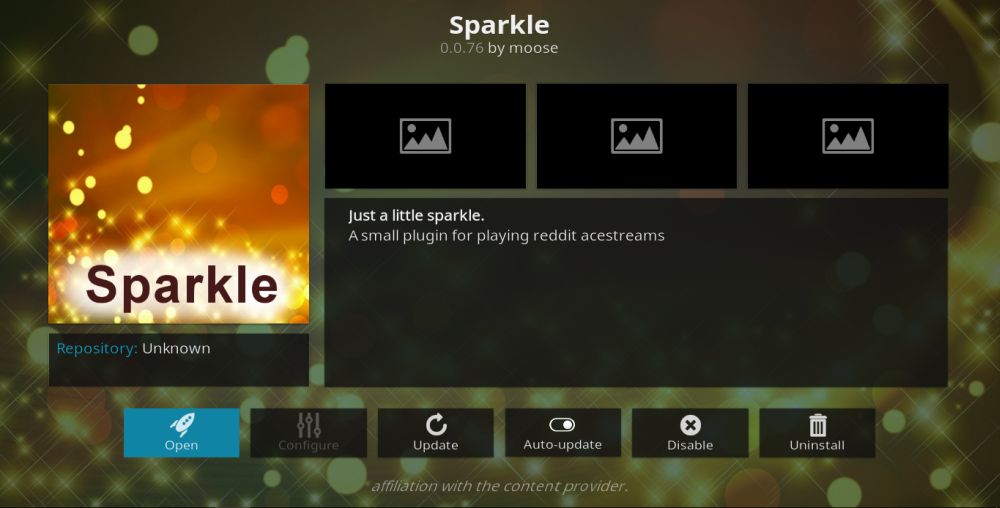 For the major US Sports, including NBA Basketball, MLB Baseball, American Football, and NHL Ice Hockey, there is plenty to keep you happy. There is also a great selection of MMA Mixed Martial Arts. But you will also find motorsports, soccer tennis, rugby, and much more besides. In this guide, we will tell you everything you need to know about the Sparkle addon, what you can find on it, and how to download and install it onto your Kodi device.
Before you download the Sparkle Kodi addon – Install a VPN
If you are planning to watch live sports on the Sparkle Kodi addon, or use any unofficial Kodi addon for that matter, it is vital that you always use a VPN. This is because it is users of addons like these which are frequently being targeted by copyright holders who believe these addons are breaching their copyright by streaming content. Some users have therefore been targeted with legal letters or even faced further action as a result of their streaming content on such addons. But a VPN can help to protect you from this risk by encrypting all of your online data and hiding your IP Address while you are online. This helps to keep your online activity safe from prying eyes and mitigate the legal risks of watching copyright content. So, the question for Kodi users should not be whether to use a VPN, but rather which one to sign up for.
The Best VPN for Kodi – IPVanish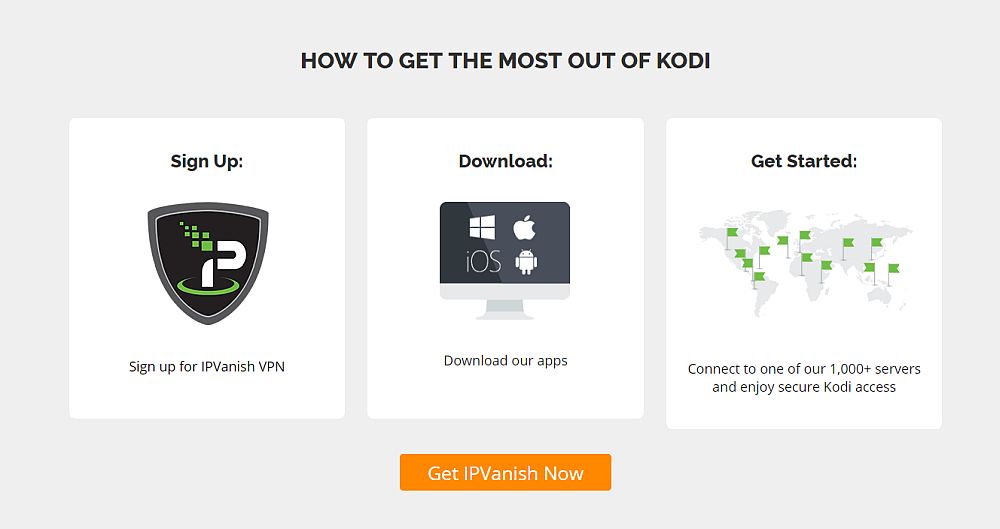 We can help there too because, in testing, we have found that the best VPN for Kodi users right now is IPVanish. There are a variety of reasons why we have come to this conclusion. IPVanish offers the fast and consistent connection speeds that Kodi users need to stream live sports reliably. They also offer strong encryption and trustworthy privacy protections Kodi users require to stay safe when streaming including a no user logs guarantee that can be depended on. IPVanish has a large server network made up of more than 850 servers in 60 countries around the world. This enables Kodi users to unlock content from almost everywhere, which is handy if you are into global sports which can originate from different countries.
They also have no restrictions on either file types or data amounts that you can use on their network either. This is also perfect for Kodi users as many unofficial addons use content in all sorts of different file types. And no matter what device you run Kodi on, including the Amazon Firestick, IPVanish has a dedicated and easy-to-use app for you to download as well. IPVanish is a great all-round VPN and has everything Kodi users need.
IPVanish offers a 7-day money back guarantee which means you have a week to test it risk-free. Please note that Addictive Tips readers can save a massive 60% here on the IPVanish annual plan, taking the monthly price down to only $4.87/mo.
How to install the Sparkle Kodi addon
Sparkle is another new Kodi addon which follows the recent trend of being downloaded directly from the developer's own source rather than being hosted by a large multi-purpose repository. In fact, the Sparkle addon developers have made the process even easier but not hosting the addon files in a repository at all. Instead, they can be downloaded directly as a zip file. This makes the initial download easier but does mean this addon will not be automatically updated, so you will need to keep an eye out for future updates yourself. To make this simple process even easier, we have compiled a short, eight-step guide which details exactly how to download and install the Sparkle Kodi addon:
Sparkle Kodi addon review
If you have been on the lookout for a new Kodi addon to help you get your sports fix, then the pickings have been slim of late. But the new Sparkle Kodi addon may be just what you have been looking for. It works a little bit like Pro Sports and Sports HUB in that it seeks out reliable Acestream links from Reddit and uses them to provides dependable HD sports streams to its users. This means that to get the most out of Sparkle you will need to have both Plexus and Acestream installed on your Kodi. It is worth the effort though because the range of content that Sparkle has to offer is pretty impressive.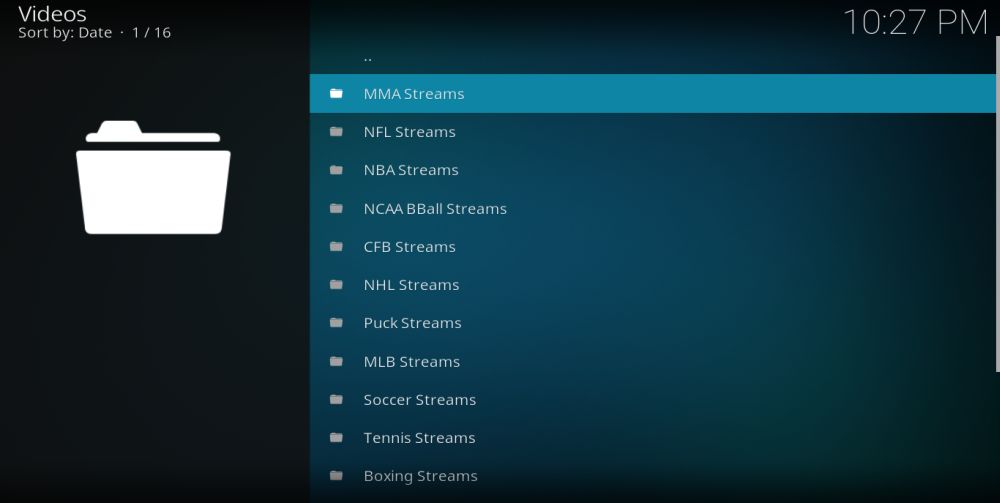 A quick look at the main menu shows you a long list of the different sports and leagues that are available on the Sparkle Kodi addon. The list includes:
NCAA BBall Streams
CFB Streams
Puck Streams
MLB Streams
Soccer Streams
Motor Sports Streams
Click on any one of these lists and you will open up a list of the streams that are available for that sport or league at the moment. Quite usefully, this list consists of the individual match or event along with an indicator of how many different streams are available for each. Choose the match or event you want and you can then select the link you prefer and enjoy watching the game.
At the bottom of the main menu are three options that allow you to choose from live streams of various dedicated sports channels. Like the individual sports link above, the availability of links here depends on what the Sparkle addon can scrape from Reddit and its other sources. In our testing, there were plenty of channels listed (both sports and more general content) but not all of the links were working. It's worth a look here if you know which channel is showing the game or event you want to watch, but at this stage we would suggest depending on this section to find working links.
Sparkle Kodi addon pros and cons
Pros
In our experience, the addons which keep it simple tend to be both the most popular and the best. Sparkle is definitely a simple addon and even the most novice of Kodi user should have no trouble navigating their way around. As long as you know which sport you want to watch, you will find a run-down of the available fixtures and then it just a case of deciding which to enjoy.
Being a new addon, we encountered few problems actually watching streams either. All of the links we clicked on worked fine and the quality of the streams was, for the most part, very good. Buffering is an inevitable issue with addons like Sparkle, but it was actually something we encountered very infrequently which is to their credit.
Cons
Sparkle is not an addon which works on its own, which means you will have to ensure you have downloaded both Plexus and Acestream before trying to view anything. This can be frustrating the first time you try to watch something, but ultimately the rewards on offer are more than worth the effort.
The only real issue we could find was with the amount of content available. For some sports, the available contents lists were pretty comprehensive. But for others, there was sometimes a dearth of content which is disappointing. Whether this is Sparkle having a problem finding links in some areas or just early teething problems for what is still a very young addon remains to be seen.
Sparkle Kodi addon Conclusions
In general, if you are looking for live sports streams, Sparkle is definitely an addon worth downloading. It is still a new addon and not without a few early issues, but we would hope that these can be quickly ironed out by the developers. If the links you are looking for are there, then Sparkle offers a reliable and efficient live sports streaming service. Such offerings are at a premium on Kodi right now. And for that reason alone, Sparkle deserves a place in your Kodi library.
How did you find the Sparkle Kodi addon? Did you have any issues streaming content on this addon? How frequently have you found links being unavailable when you would have expected more? Were the streams that were there of a good quality? Did our download and installation guide help you get the Sparkle Kodi addon up and running? We always like to hear your thoughts and experiences, so why not share them with us using the comments box below?