We are reader supported and may earn a commission when you buy through links on our site.
Learn more
FightTube Kodi Addon – Great Add-on for Combat Sports
If you are into MMA, Boxing, wrestling, or martial arts, you have probably been on the lookout for an addon dedicated to combat sports for some time. Up until now, the best place to go for coverage of combat sport has been one of the all-purpose sports addons. They offer a good range of mainstream and high-profile bouts, but if you have more specialist interests, they are often found wanting.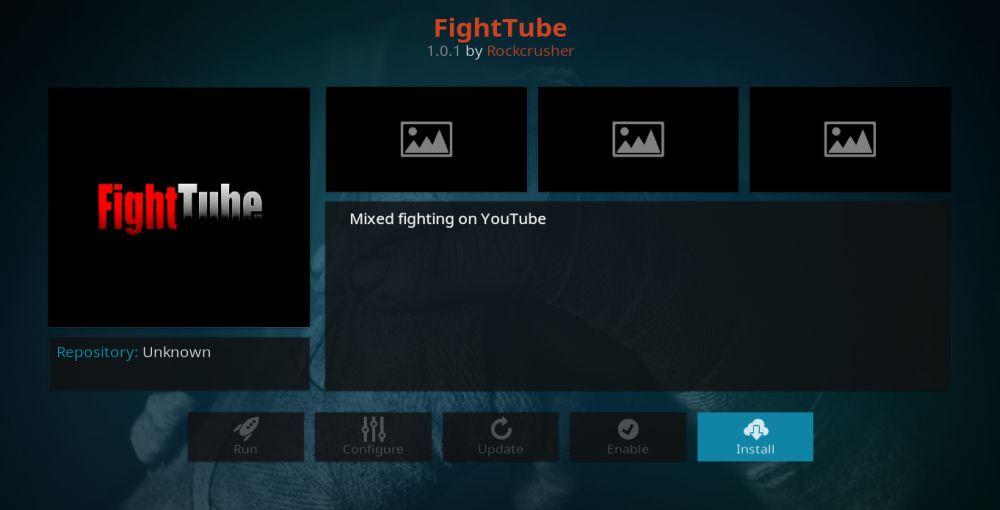 But with the emergence of FightTube, there is now an addon which can offer exactly that. FightTube offers links to streams of almost every combat sport you can think of. It covers all the main events and international channels which show them as well as plenty of smaller sports and events too. There is no shortage of live and on-demand content and is a must-have for fans of any combat sports. In this article, we will tell you how to download and install the FightTube Kodi addon as well as everything you need to know about this addon.
Before you download the FightTube Kodi addon
If you are using an unofficial VPN such as FightTube, it is strongly recommended that you use a VPN too. This is because some unofficial Kodi addons can allow users to view copyrighted content. As a result, there is a risk of legal repercussions when using unofficial Kodi addons. Also, because Kodi is a piece of open source software some developers of unofficial addons can place malicious software into addons. A VPN protects Kodi users from both of these risks. By encrypting all of your internet data, a VPN can protect you from malware and spyware, while changing your IP Address makes it harder to trace your internet activity back to you and so protects you from the legal risks of using unofficial addons. The question for most Kodi users is which VPN is the best one to use.
The Best VPN for Kodi – IPVanish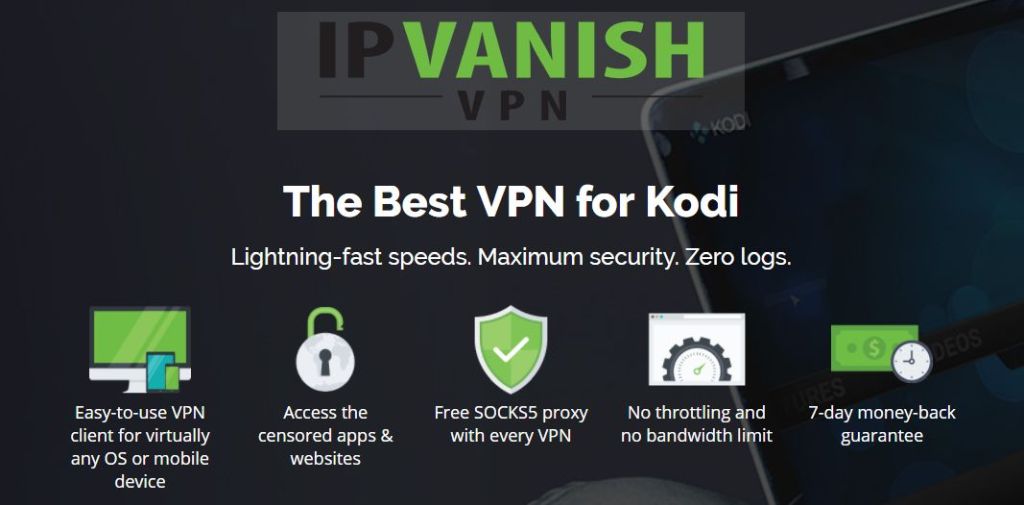 The best VPN for Kodi users right now is IPVanish. That is because IPVanish offers the fast and consistent connection speeds that Kodi users need to stream media content. IPVanish also offers encryption as strong as any other provider on the market right now. Their privacy protections are also watertight too which gives peace of mind to Kodi users. Their server network consists of more than 850 servers in 60 countries around the world, which allows users to open up content from all the most popular countries. And with no restrictions on either file types or data amounts either, there are no limits on what you can stream. IPVanish has dedicated apps for just about every device you might want to use Kodi on, including the Amazon Fire TV Stick. Put all this together and it is clear that IPVanish is the perfect VPN for Kodi users.
IPVanish offers a 7-day money back guarantee which means you have a week to test it risk-free. Please note that Addictive Tips readers can save a massive 60% here on the IPVanish annual plan, taking the monthly price down to only $4.87/mo.
How to install FightTube Kodi addon
FightTube is a new Kodi addon dedicated to combat sports and martial arts, which can be found in the RockCrusher repository. It has a huge range of content for users to choose from and has recently been updated with more than 20 new sections added. Downloading and installing FIghtTube and the RockCrusher repository is a fairly straightforward process. To help you, we have put together this simple step-by-step guide:
What can you stream on the FightTube Kodi addon?
FightTube is one of the best dedicated Kodi addons we have ever tested. If you are a fan of combat sports it has already established itself as the go-to addon despite being relatively new. The focus is on boxing and MMA a little bit, but there is plenty more besides including Akido, Wrestling, Muay Thai, Judo, Kung Fu, Thai Boxing, and Karate.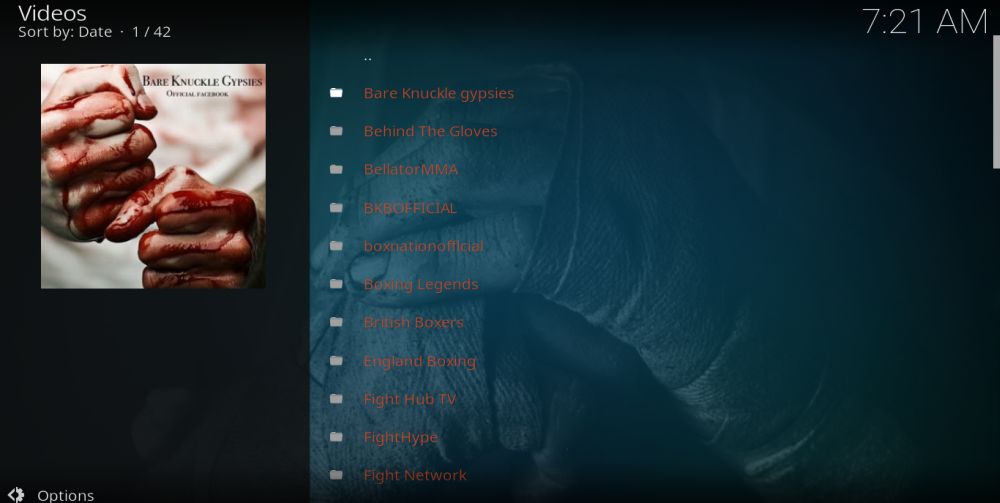 When you open the addon for the first time, the main menu can be a little bit overwhelming. It features no fewer than 41 different options to choose from. Fortunately, these menu options are clearly labelled which makes navigating around the addon fairly straightforward despite its size. The full rundown of that main menu is:
Bare Knuckle Gypsies
Behind the Gloves
Bellator MMA
BKB Official
Boxnation
Boxing Legends
British Boxers
England Boxing
Fight Hub TV
FightHype
Fight Network
GLORY Kickboxing
HBO Boxing
IAF – International Akido Federation
IFL TV
Impact Wrestling
International Federation of Muay Thai
Irish BKB
Jiu Jitsu World League
Judo
Kungfu Life
Kung Fu Magazine
MMA Digest
MMA Fighting on SBN
MMA Junkie
MMA Weekly
Portland Wrestling
Pro Fight League
Seconds Out
Shaolio Kung Fu
SHOWTIME Sports
Thai Boxing Voice
The Ultimate Fighter
UFC On Fox
UFC – Ultimate Fighting Championship
VIP Boxing Promotion
WAKO Kickboxing
World Karate Federation
World Taekwondo
Wrestling Hub
WWE
Obviously, there are far too many options to go through the menu one by one. But the content includes everything from live bouts and on-demand coverage of professional fights, to magazine shows, amateur events, and obscure competitions from around the world.
How does the FightTube Kodi addon perform?
There are quite literally thousands of different streams available on the FIghtTube addon. Far too many for us to test off of them. But we did run a handful on each main menu option and we were really impressed with what we found. Each menu tab opens up a long long list of content. Each has a long title which clearly explains what the video contains. It also tells you how long each video runs for and provides both an image and one-sentence synopsis too. The videos are not listed in any particular order which is a little annoying, but for big fans, scrolling down the list and funding interesting videos to watch is all part of the fun.
When you click on a video, it will begin to play almost immediately which is great for those who are impatient to get watching. Without exception, every video we tested was also of an extremely high quality and at no time did we experience any issues with buffering or streaming. The live event streams might be a bit more hit and miss, but in general, the playback quality across the FightTube addon is superb.
FightTube Kodi Addon conclusions
Unofficial Kodi addons can be hit and miss, but if all new addons could meet the high standards of FightTube, there would be a lot more success stories. This addon really does everything well. It has identified a market in combat sports fans and delivered an addon which offers everything they are looking for. The depth of content available on this addon is remarkable, especially given that it is a relatively young addon.
It has a clean design and is easy-to-navigate from the large main menu. Once you enter a submenu, you do have to look for the content you are after which will annoy some. But once you find it, the quality of the streams are top-drawer and we found no broken links or dodgy streams in our tests. All that is left is to sit back and enjoy the multitude of combat content FightTube has to offer.
Are you a fan of boxing, MMA, or other combat sports? How did you find the FightTube Kodi addon? Was our download guide useful for you? Did you have an issue steaming content on the addon? Tell us about your experiences using the FightTube Kodi addon in the comments section below.