We are reader supported and may earn a commission when you buy through links on our site.
Learn more
How to Uninstall Kodi Add-ons the Right Way
Kodi is an open-source media center app that offers so many features it's hard to wrap your head around them. Out of the box you'll be able to stream videos and customize the interface to your liking, but by installing the right add-ons you can access content more content than you can imagine. How about foreign films, classic TV shows, blockbuster movies, or live webcams from around the world? It's all there, just a few clicks away.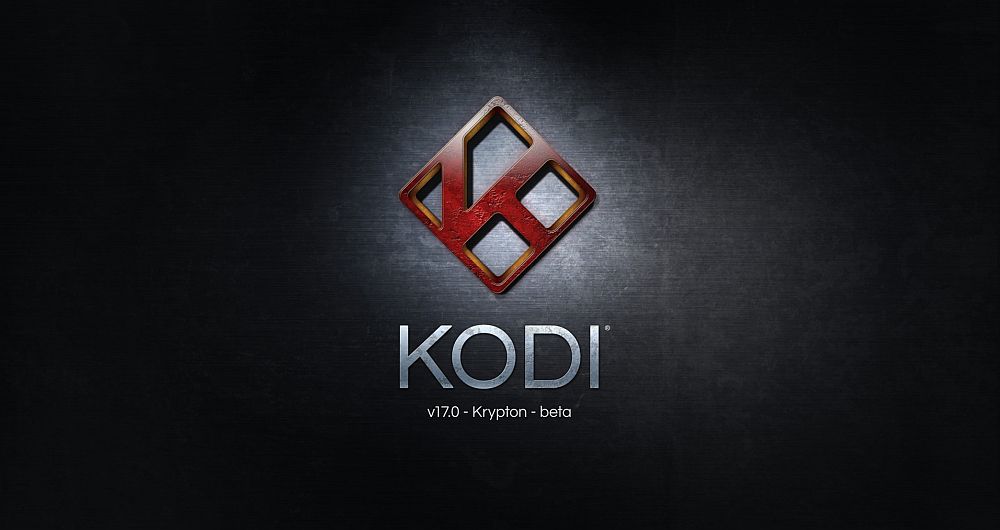 After using Kodi for a few weeks you might end up with a ton of add-ons you barely even touch. It's always a good idea to keep your list as tidy as possible, otherwise you could experience slowdown or streaming issues. Our guide below fills you in on everything you need to know about uninstalling Kodi add-ons in a safe, easy, and effective way.
30-days money back guarantee
Before Using Kodi, Get a Good VPN
Kodi and its third party add-ons are easy to use, safe, and completely free. Some unofficial extensions have been known to access pirated content, however, which has raised some concerns with companies and politicians. As a result, Kodi is often looked at with a suspicious eye. This has caused a number of ISPs to start throttling users' Kodi streams, block access to a variety of add-ons, or even send copyright infringement notices to casual downloaders.
The good news is you can protect yourself from these privacy threats by using a VPN. But, which one should you choose? We made our selection based on the following criteria, ensuring you'll always have fast and private access to the 'net no matter what you stream: fast downloads, zero-logging policy, app compatibility, no bandwidth restrictions and unmonitored traffic.
The Best VPN for Kodi – IPVanish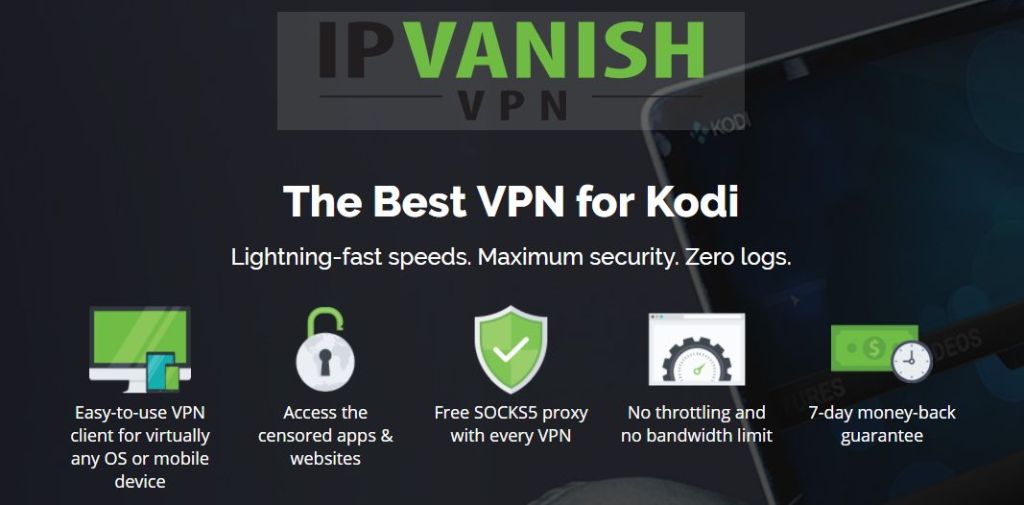 IPVanish starts with a network of 850 servers in 61 different countries, offering plenty of options for lag free streams no matter where you live. These servers offer over 40,000 shared IP addresses among them, as well, which creates an additional level of anonymity. Additionally, IPVanish deploys 256-bit AES encryption on all your data, creating the perfect balance of speed and security. This is backed by a zero-logging policy on all traffic, as well, which keeps your privacy intact no matter what. The software has both DNS leak protection and automatic kill swith cfeatures to prevent accidental identity reveals. No matter what you do or where you connect from, with IPVanish on your device, you'll be able to surf, stream, and download with confidence.
EXCLUSIVE for Addictive Tips readers: Get an amazing 60% discount when you sign up for a year of IPVanish, just $4.87 per month! Every plan is covered by an amazing seven-day money back guarantee so you can try everything out with no risks and no worries.
How to Uninstall Kodi Add-ons on Any Device
Removing add-ons is almost as easy as installing them, as Kodi provides a few straightforward methods to clean your system of unused content. We prefer the method listed below, as it's simple to use and will work on any device you own, no keyboard and mouse necessary. Follow the steps below to remove each add-on you no longer need.
Open Kodi on your device and go to the home menu.
Choose "Add-ons" from the left hand menu.
Select "My Add-ons"
Click "All" at the top of the list on the right.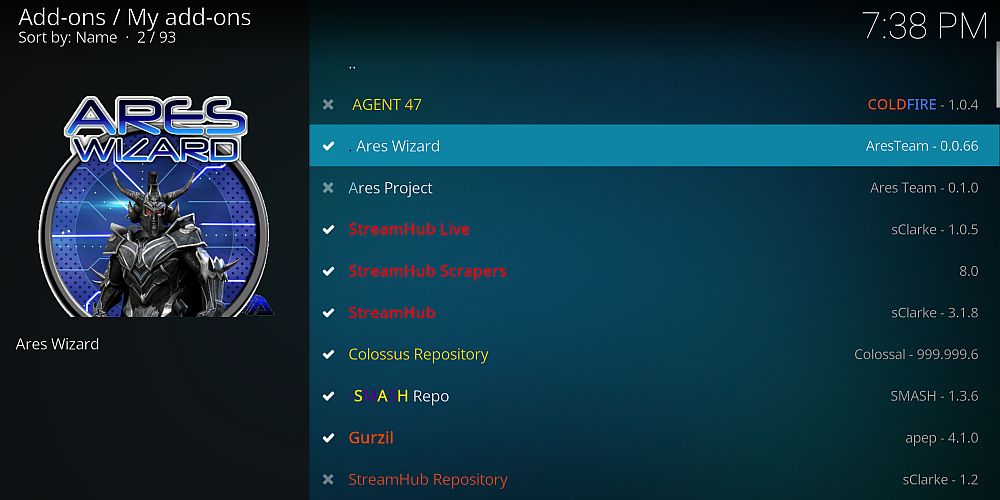 Scroll through the add-ons and choose the one you'd like to remove.
Select the small uninstall button at the bottom of the screen.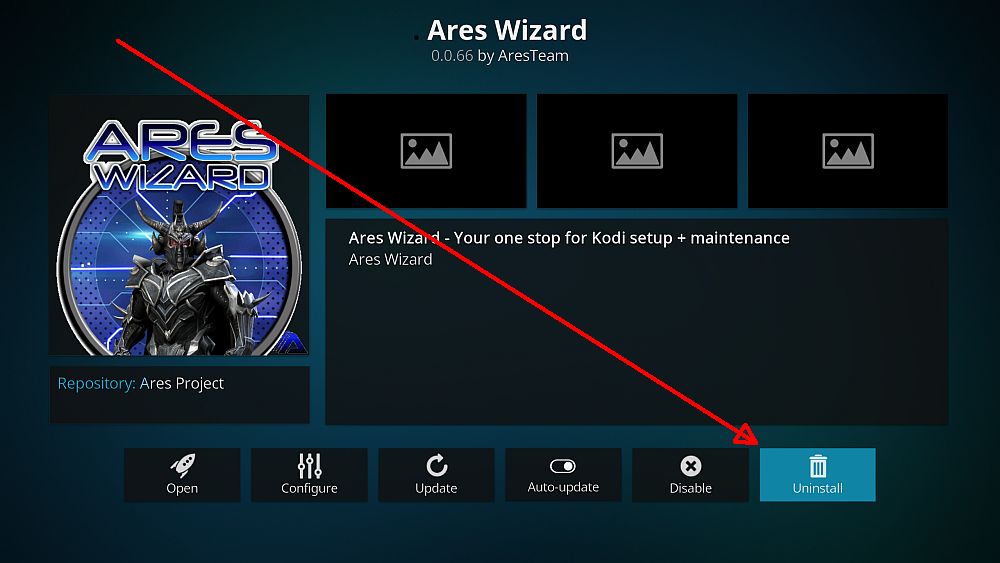 Select "Yes" when the confirmation window opens.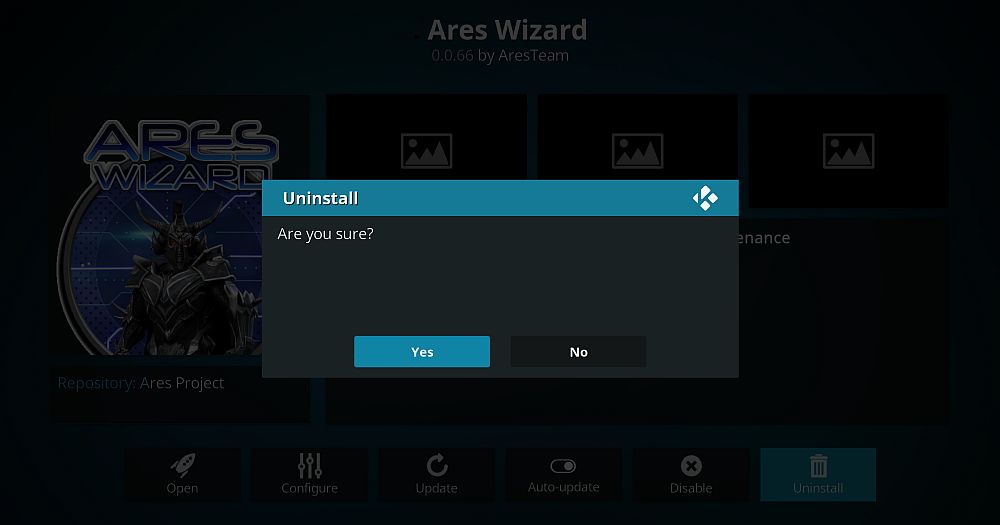 Kodi will immediately uninstall the add-on from your system.
Instead of Uninstalling Add-ons, Turn off Automatic Updates
Add-ons take up very little space on your device. Even if you have hundreds of them they'll barely make a dent in storage. Each time you run Kodi, however, the software checks each one for updates. This can slow down the app considerably and is the number-one reason people uninstall add-ons in the first place.
You can prevent the slowdown issue by turning off automatic add-on updates. You'll miss out on the latest security fixes and features, but you won't have to delete anything from your system, which can be more efficient in the long run. Follow either of the steps below to streamline your add-on updates for a faster Kodi experience.
Turn off all automatic add-on updates:
Go to the Kodi home menu.
Click on the gear icon to bring up the settings page.
Click the System Settings icon.
Scroll to "Add-ons" in the left menu.
In the right window you should see a General category with "Updates" listed below.
Click "Updates" and choose "Never check for updates" in the next window.
Turn off individual add-on updates:
Go to the Kodi home menu.
Choose "Add-ons" from the left menu.
Select "My add-ons", followed by "All"
Scroll through the add-ons list and select the one you'd like to disable automatic updates for.
In the next window, click the small icon at the bottom marked "Auto-update"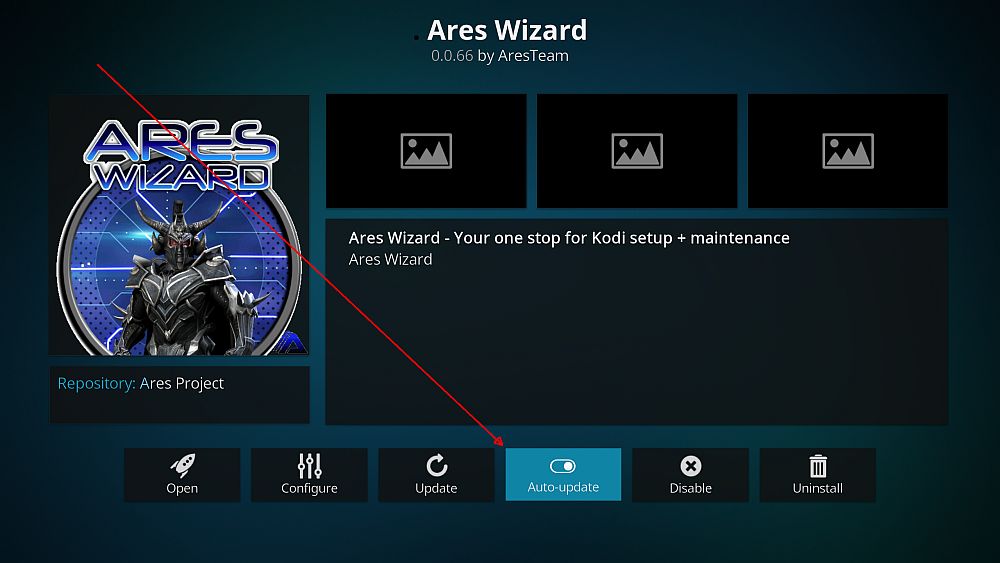 The auto-update button should turn dark, meaning automatic updates are disabled for this add-on.
Turning off automatic updates means some of your add-ons may stop working over-time. It's a good idea to periodically switch auto update back on, just to make sure everything is up to date and working.
Is it Safe to Uninstall Kodi Repositories?
Repositories are containers for add-ons and make it easy to find and install content without having to download dozens of different files. When you add a repo as a source in Kodi, you're essentially telling the program where to look for a specific zip file. Once that's added, Kodi only accesses the repo URL once in a while to check for updates. The zip file containing all of the add-ons stays on your system for easy access in the future.
When you remove a repository that's all you delete from your system. All the add-ons you installed will stay intact, as will the source entry Kodi used to access the repository. Without the repo present, add-ons will no longer be updated. It's perfectly safe to remove a repository if you know you won't be using it and if you're content with keeping your add-ons at their current version.
Sound confusing? Don't worry! The short answer is that yes, it's safe to uninstall Kodi repositories. The chart below summarizes everything you need to know at a glance:
Source – URL that tells Kodi where to download a repository. Removing it won't affect your installed repositories or add-ons, but updates will no longer function.
Repository – The zip file downloaded from the source. Contains add-ons you can install. Removing it doesn't change your installed sources or add-ons, but you won't receive any new updates.
Add-ons – Individual extensions you can install from a repository. Removing them doesn't change your sources or repositories. Safe to remove only if you don't want to use the add-on anymore.
One of the best things about Kodi is how many unique add-ons are at your disposal. Do you know of any useful tools that make managing and uninstalling repositories a breeze? Let us know in the comments below!