We are reader supported and may earn a commission when you buy through links on our site.
Learn more
Kodi Genesis Reborn Add-on: How to Install and Use
Genesis Reborn is one of many popular streaming Kodi apps focused on streaming movies and TV shows. It notably offers Ultra High Definition streaming for supported content, which is sure to please those of you with the latest 4K monitors and displays.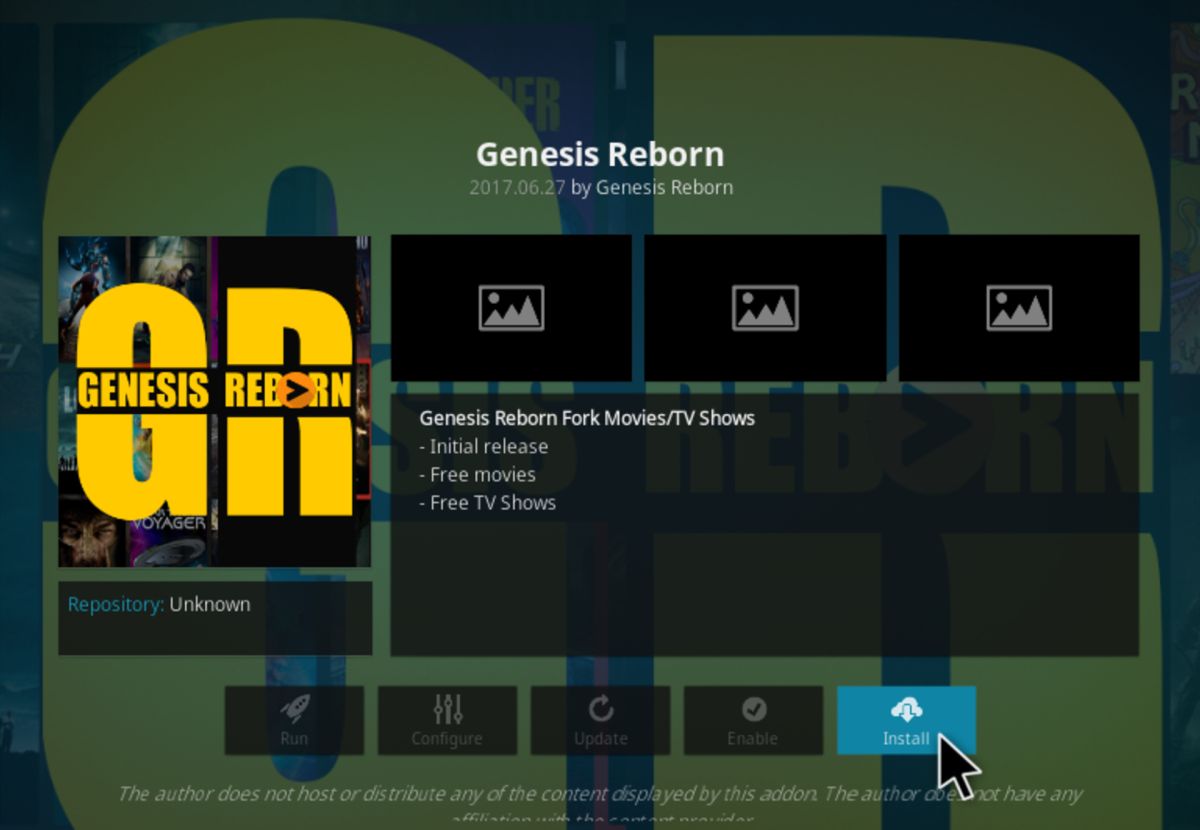 The "Reborn" part of its name stems from the applications it's based on, which include Genesis and Exodus. While these are immensely popular Kodi add-ons that serve the same purpose, Genesis Reborn seeks to be a far better option than its predecessors. Depending on your needs, it may just succeed at that!
This add-on was developed by the Jesus Box Media team, who are also responsible for the Flixnet add-on (an application with a similar purpose but a stronger focus on movies). Genesis Reborn will allow you to watch all kinds of movies and TV shows, but it won't help you avoid the copyright strikes and tracking that can come with streaming.
While we at Addictive Tips never condone streaming copyrighted material, we do advocate for the privacy of our readers. Before we talk about how to install Genesis Reborn, we'll show you how a VPN can help you avoid trouble if you do accidentally come across illegal content when using Kodi's many 3rd party add-ons.
30-days money back guarantee
Before You Download: Get a Good VPN
A VPN, or Virtual Private Network, is an essential tool for maintaining your online privacy. With all the news of cybercriminals, government surveillance and net neutrality coming under fire, people are taking extra steps to ensure they and their data are safe from prying eyes.
When used along with safer browsing practices, you'll be able to rest much easier knowing that your online activity is nigh untraceable thanks to heavy layers of encryption and routing through a global network of proxy servers. Whether you're looking to avoid scrutiny by overreaching governments/ISPs, or you just want to bypass geographically locked content, a VPN will do just the trick.
Who's the best?
The best VPN providers keep no logs of your metadata or activity, offer comprehensive customer support, allow for various payment methods including Bitcoin, and provide secure encryption without sacrificing on speed. There are many options on the market (including a plethora of free VPNs that collect your data and sell it for a profit), but we recommend IPVanish.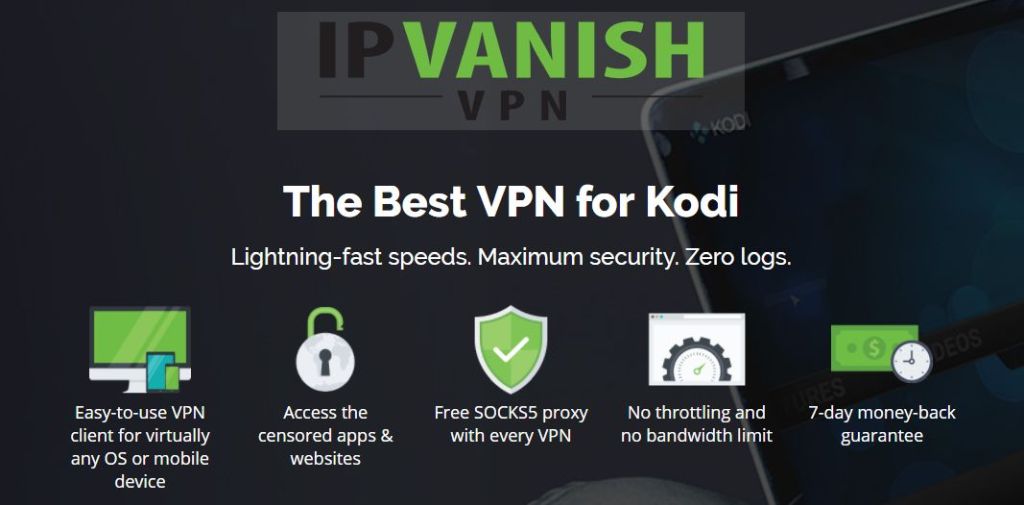 While you will have to pay a small monthly subscription fee, the service you receive is invaluable. Your data and activity will be completely protected with 256-bit AES encryption, DNS leak protection and a strict zero-traffic logging policy. You'll love the fast network speeds and broad access to more than 850 servers in 60 countries around the world. Additionally, IPVanish offers:
Fast and easy-to-use software for virtually any device, including tablets, PCs, smartphones and even Chromebooks.
Customer support that's available 24/7 in case anything goes wrong.
Unlimited bandwidth, zero speed caps, and no restrictions on traffic.
And most importantly they work with all Kodi add-ons, builds, repositories that we have tested to date.
IPvanish offers a 7-day money back guarantee which means you have a week to test it risk-free. Please note that Addictive Tips readers can save a massive 60% here on the IPVanish annual plan, taking the monthly price down to only $4.87/mo.
Enable Unknown Sources Installs
Since this repository comes from a non-official source, make sure that you have this option enabled in Kodi. Otherwise, the rest of this guide will be not work!
In Settings, select "System Settings."
Now, select "Add-ons," and make sure that "Unknown sources" is enabled.
Genesis Reborn: Step-by-step Install Guide
Before we can install Genesis Reborn, we're going to need to install the repository that it is stored in. This repository (or "repo") is the Jesus Box Repo. As you might guess, it hosts all of Jesus Box's Kodi add-ons, and is therefore what you will need to be able to access to get your hands on Genesis Reborn.
AddictiveTips does not condone or encourage any violation of copyright restrictions. Please consider the law, victims, and risks of piracy before downloading copyrighted material without permission.
Go ahead and open Kodi. Once you have, click the gear icon in the top-left to enter "System Settings."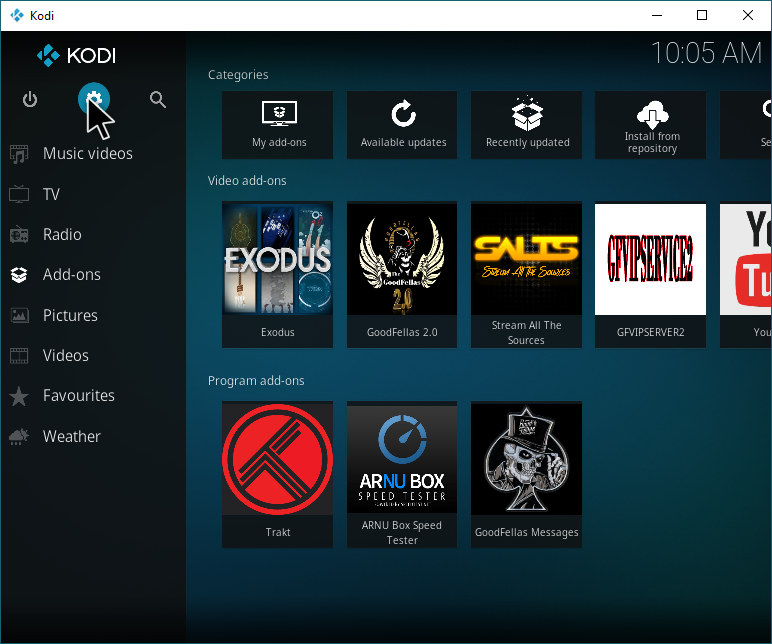 From within System Settings, select "File manager."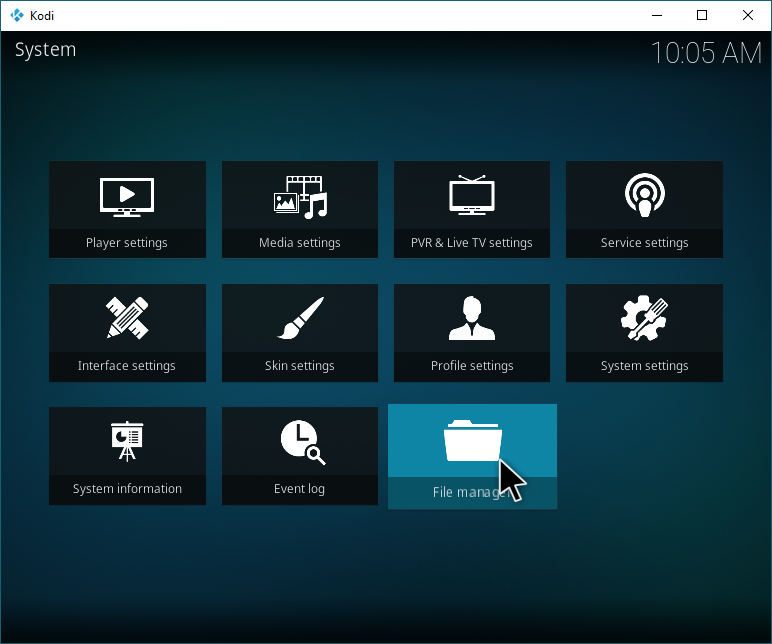 Now that you're in File manager, double-click "Add source."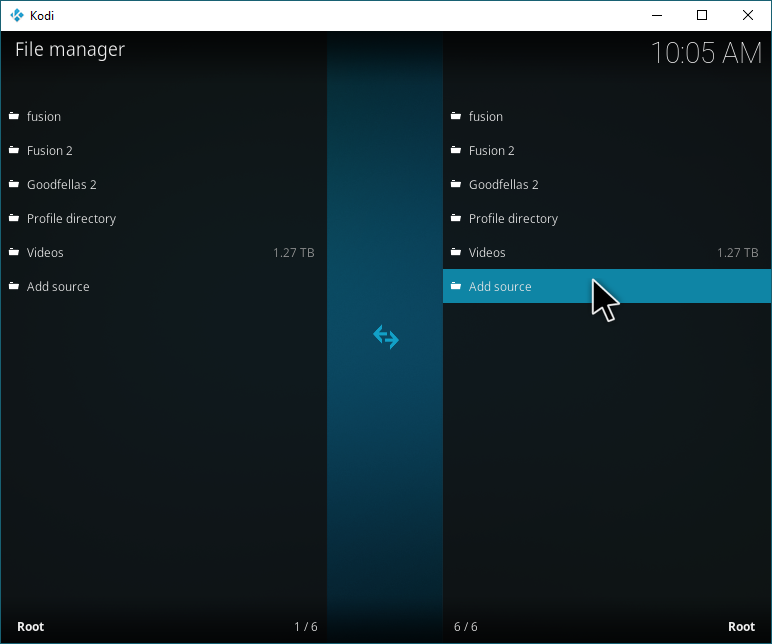 Click <None> to get a text pop-up window. Then paste https://jesusboxrepo.xyz/repo/ into that box and hit OK.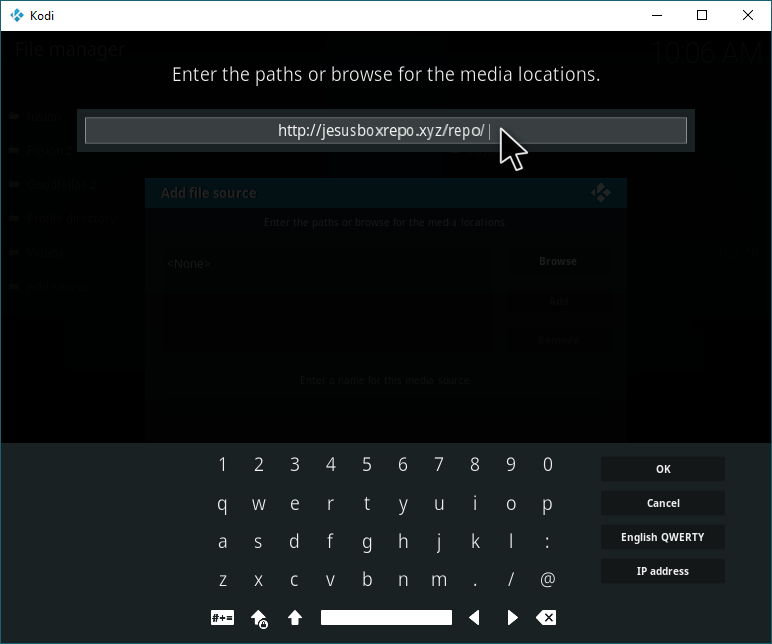 Add a name to this media source. We went with Jesus Box, but you can choose something else if you like. The name doesn't matter, it's just for your reference.
Once you've added the Jesus Box source, head back to the main menu and click "Add-ons." Within Add-ons, click "My add-ons."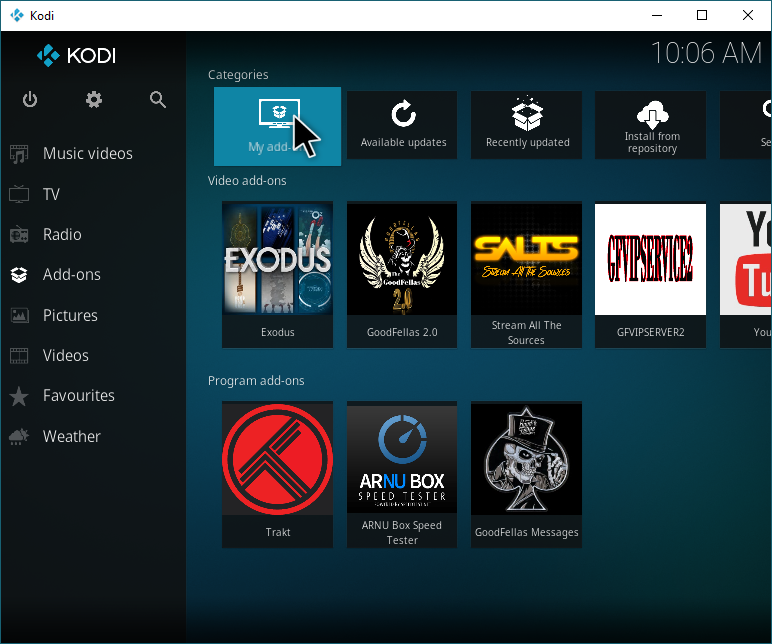 Now that you're in My add-ons, click the ".." at the top of the window. This will bring you up to the menu you actually need, which is curiously unavailable from the main menu.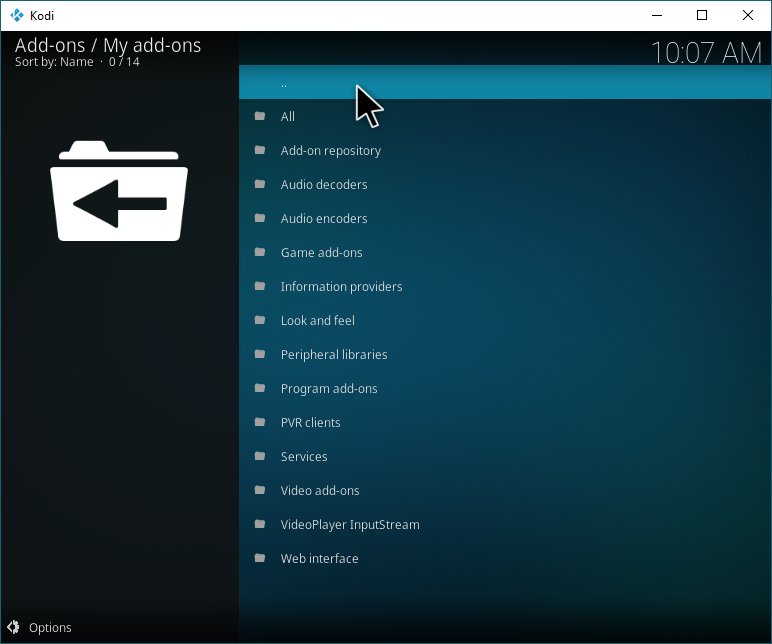 Now you'll want to click "Install from zip file."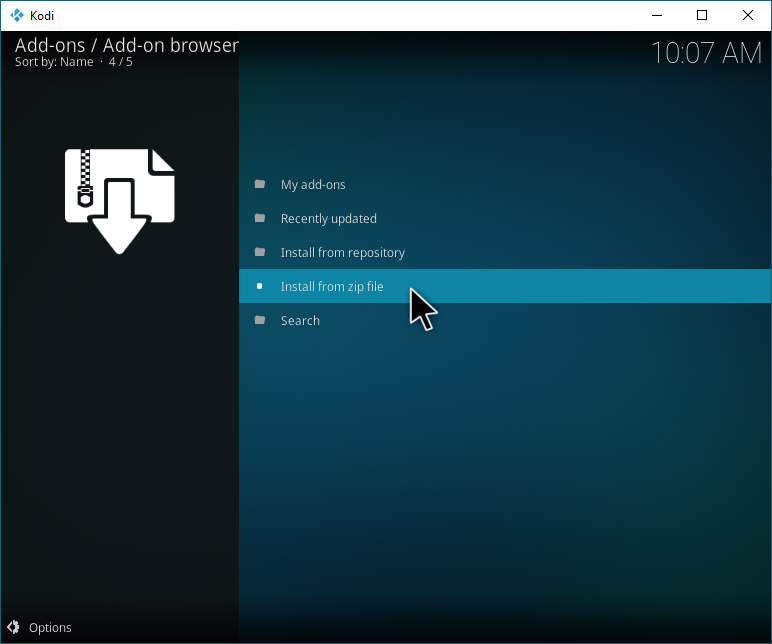 Now, scroll down to your Jesus Box media source that you created earlier in the tutorial and click on it. This is where we'll get the zip file to install the Jesus Box repo.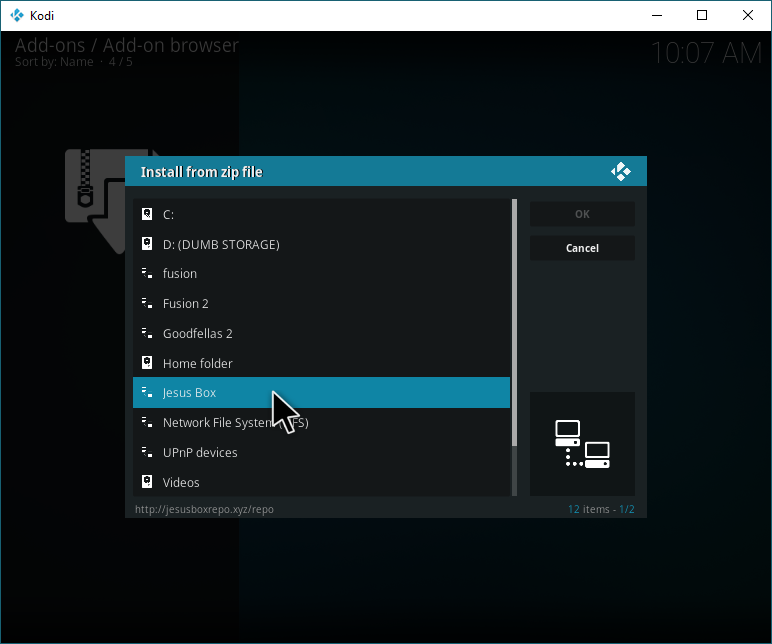 Click the repository zip file, as shown in the image below, to install the repository. Wait for the repository to finish installing before continuing. It shouldn't take too long.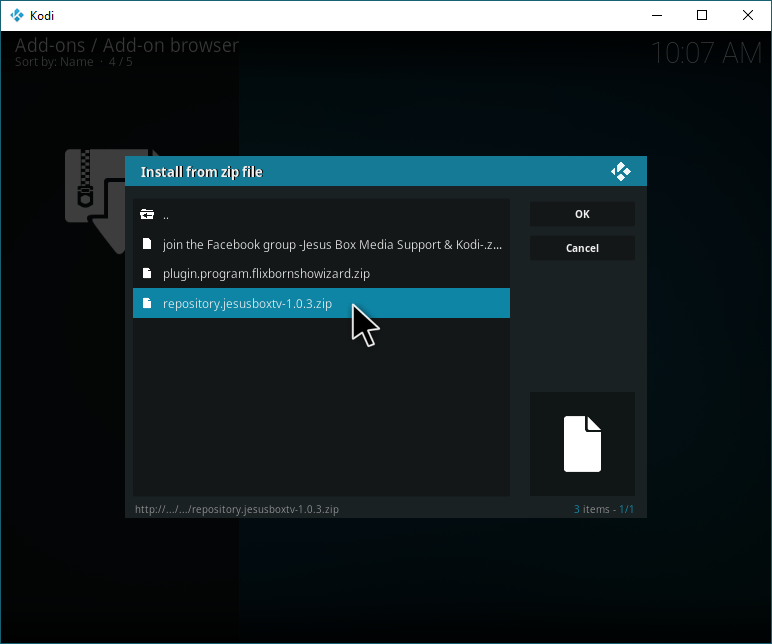 Go back and click "Install from repository." Now that the repository is installed, you're almost ready to get the Genesis Reborn add-on!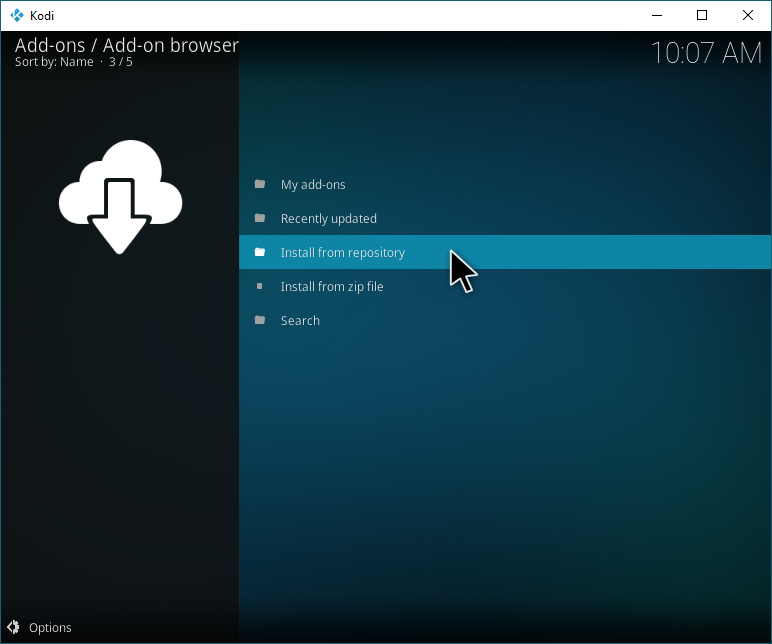 Click the Jesus Box Repository. This is where you will find Genesis Reborn.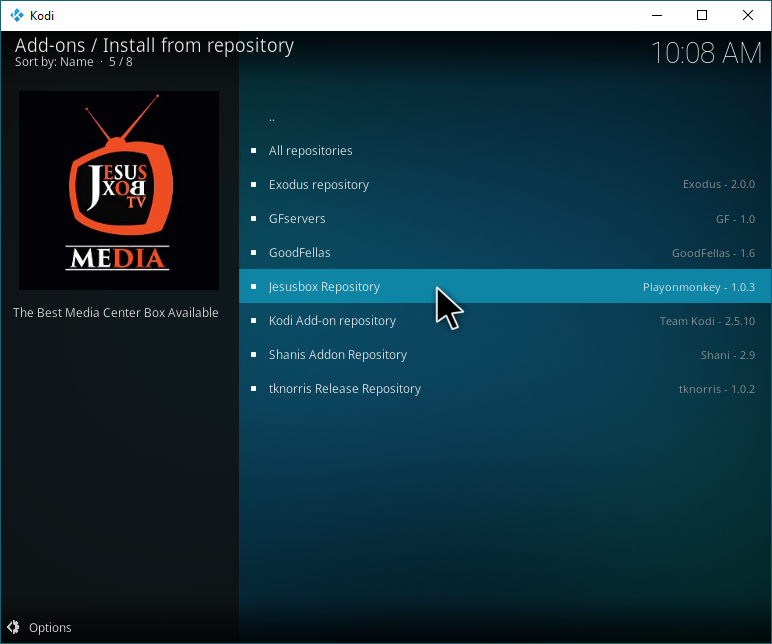 Click "Video add-ons."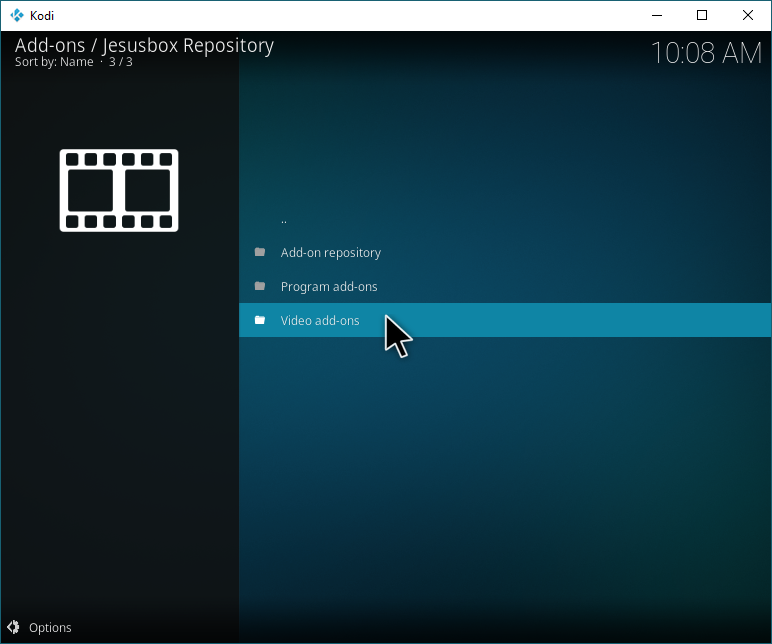 Select "Genesis Reborn." You can also grab a few of these other add-ons, if you like. Genesis Reborn is all you really need for the sake of this tutorial, though.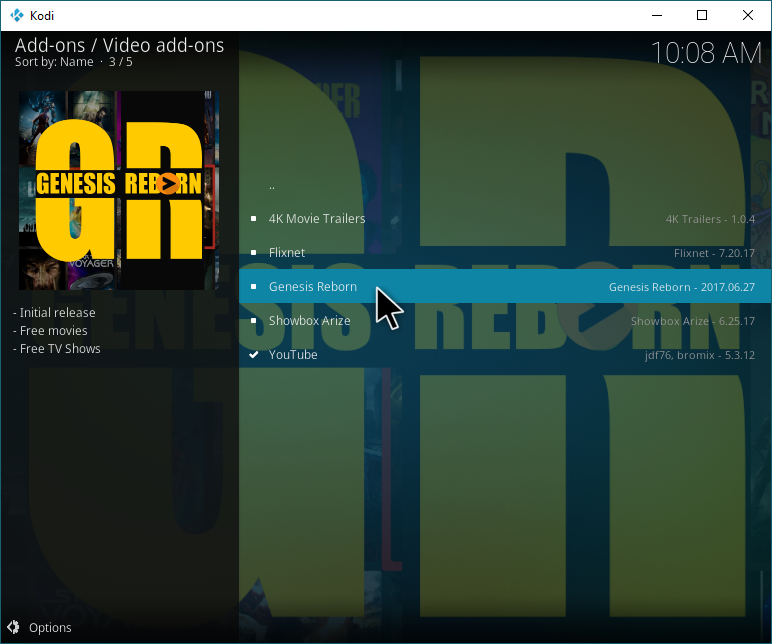 Click "Install" to install the add-on.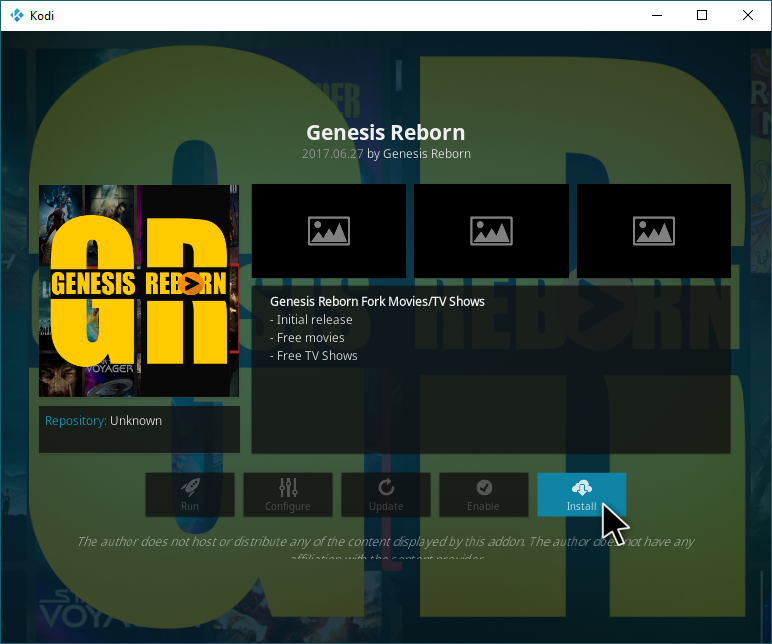 Once it's done installing, head back to your main menu and then to "Add-ons." You should see Genesis Reborn beneath Video add-ons.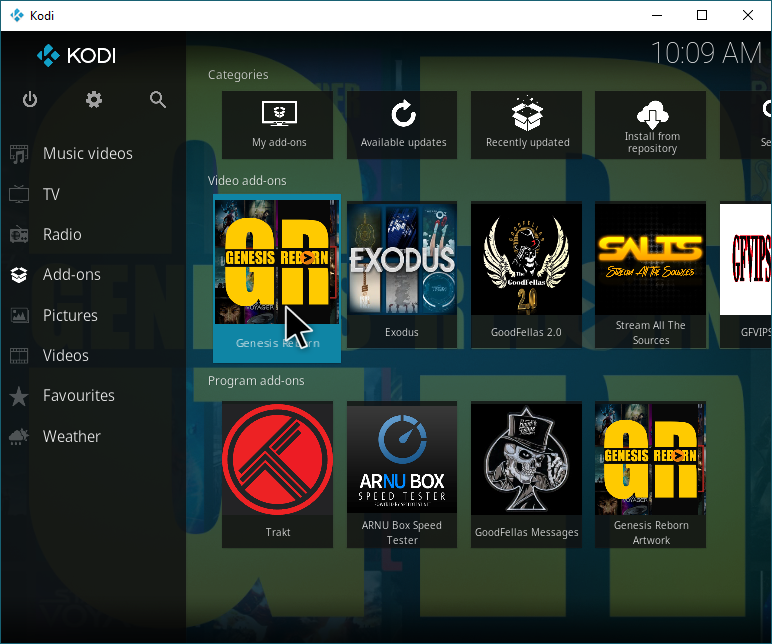 Congratulations! You now have Genesis Reborn installed. There's a basic folder browsing system that you can use to find your favorite movies and TV shows, so get watching.
Additionally, if you've installed a Trakt add-on and linked it with a Trakt account, you can track your progress through shows and what you have/haven't watched. Trakt integrates with Genesis Reborn and other applications like it fairly easily, and we highly recommend it for use alongside Genesis Reborn.
Conclusion
That's it! We hope this article helped you learn all you needed to know about downloading, installing and using Genesis Reborn. Feel free to comment below if you have any questions or encounter any issues during the installation process – we're always happy to help!