We are reader supported and may earn a commission when you buy through links on our site.
Learn more
Kodi Jarvis Vs. Krypton: Why We Upgraded
Earlier this year, the development team for Kodi, the open source media centre software, announced the release of a new version of the software. Previously, the most up-to-date version of Kodi was version 16, also known as Jarvis. Now, the latest version is version 17, also known as Krypton.
We upgraded our Kodi systems from Jarvis to Krypton, and we've been very happy with the upgrade. In today's article we're going to talk through some of the key changes in Krypton to show you why we upgraded. Then we'll tackle one issue some users don't like about Krypton, which is the new skin that comes installed by default. We'll show you how you can make the upgrade but keep your system looking like it used to if you prefer the Jarvis look.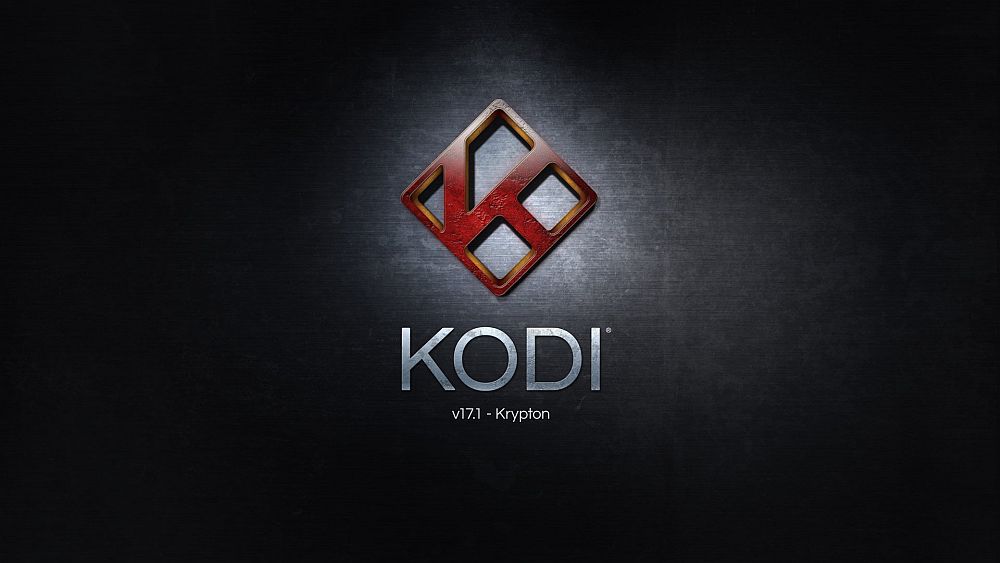 Read on to find out about all the changes that are in the Kodi Krypton update.
30-days money back guarantee
It's Recommended To Use A VPN For Kodi
Kodi itself is legal, but its open-source nature opens the door to considerable user liability. Developers may freely create and distribute third-party add-ons, you can use add-ons to watch videos on YouTube, or to watch TV channels like HGTV. But some of these add-ons allow you to stream copyrighted content for free, which is illegal. If you are caught using one of these illegal add-ons, you risk getting fined.
In order to keep yourself safe, we recommend that you use a VPN when using Kodi. A VPN is a piece of software which you install onto your device or your router, which encrypts all of the data that you send over the internet. Because your data is encrypted, it's not possible for your ISP or law enforcement to see what sites you have been visiting or what files you might have been downloading. All they can see is the amount of data you have used, not what the contents of that data is. This keeps you safe when using add-ons for Kodi.
Our Recommended VPN For Kodi Users Is IPVanish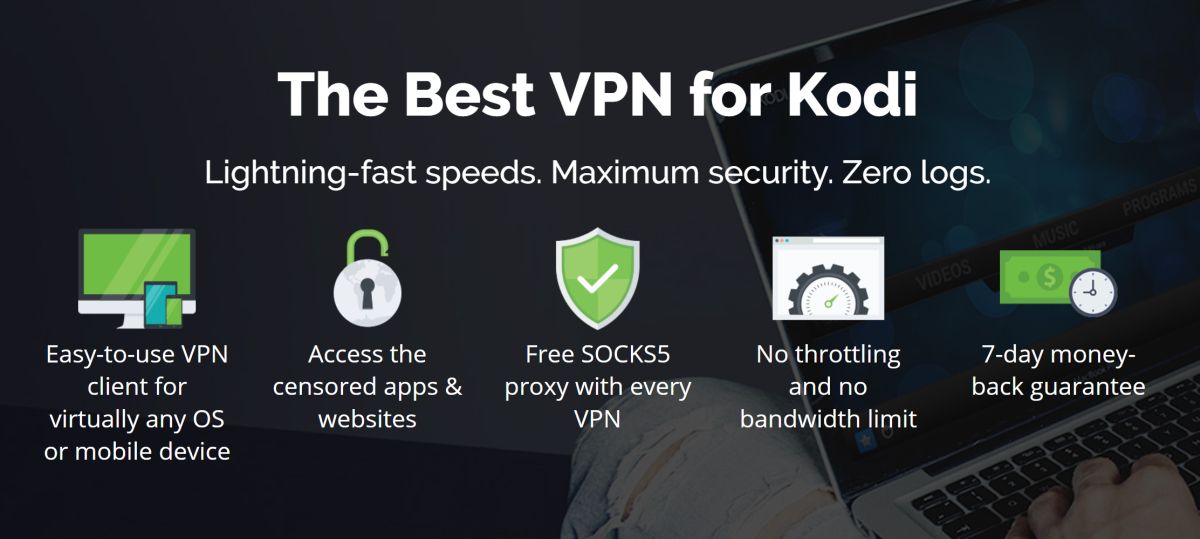 There are so man VPNs out there that it can be tough to pick one. Kodi users need a VPN which has fast connections for streaming video, which has plenty of servers around the world to choose from, and which has strong encryption and a no logging policy.
With this in mind, the VPN that we recommend for Kodi users is IPVanish. They are known for their lightning fast connections, they have over 850 servers available, they use 256-bit encryption, and they keep no logs of user activity. They are the ideal choice for Kodi users to keep themselves safe in an easy and convenient way.
IPVanish offers a 7-day money back guarantee which means you have a week to test it risk-free. Please note that Addictive Tips readers can save a massive 60% here on the IPVanish annual plan, taking the monthly price down to only $4.87/mo.
New Features Available In Kodi Krypton
Many of the new features in Krypton are small improvements or tweaks, so you might not necessarily notice all of them. If you like, you can look through the Kodi Github update notes to see a full list of every single change and discussion about each one. Alternatively, read on for a simplified version of everything you need to know about upgrading to Krypton.
1. New Default Skin
The most obvious change for users in Krypton is the new look and feel of the program. The old Confluence skin is gone, replaced by a modern blue and black theme called Estuary. The theme has a menu bar at the side instead of at the bottom to make the most of screen space, and it has a unified colour scheme and style which means that every page matches.
The Estuary skin was designed with large screens such as TVs in mind, so it's great if you have Kodi on a Android stick or similar device which is plugged into your TV and which you control with a remote. It's not so good if you're using a smaller screen, but if this applies to you then don't worry – at the end of this article we'll show you how to change the skin so you can have any look you want instead of Estuary.
2. New Web Interface
One of Kodi's amazing lesser known features is its web interface. This allows you to control your Kodi system from a PC or mobile by visiting a particular web address. So you can be sitting on your couch, watching Kodi on your PC while controlling it from your laptop, for example. But the web interface is more that just a remote control – it also allows you to browse your full Kodi library, including add-ons, and to search through the system. You can add items to your queue and even save playlists that you have created.
Krypton comes with the Chorus2 web interface installed by default, and it's well worth checking out.
3. Audio And Video Playback Improvements
A change in Krypton that might not be immediately obvious is the improvements to the audio and video playback. The video engine has been given a major update, so it now supports more streaming protocols and has greater stability for playing back the latest file types. One change that you might notice is improved audio/video synchronisation, so hopefully now you won't have any more of those annoying situations where the sound for a video lags behind the picture. The music library system has been updated too, making it faster to scrape tags and adding new tags for mood and artist role.
4. Live TV And PVR Improvements
More features which have been updated include the Live TV and PVR functions. The user interface has added widgets to the Live TV home screen for Recent Recordings and Last Played Channels, so you can navigate more easily and find the content that you want to watch quickly. The PVR user interface has been updated too, with more options to sort channels such as by last played, and separating out TV and radio content which you have on your system. Other tweaks have been made to make the PVR section easier to use and more stable.
5. Now Available In The Windows Store
Finally, one useful thing to note is that Kodi is now available in the Windows Store. It has proved very popular, becoming one of the top downloads there. The Windows Store version is the normal Kodi application, bundled inside a UWP wrapper which makes it quick and easy to install on Windows 10. Of course, you can still use the regular installation method of downloading a .exe file instead if you prefer. But for those Windows users who like to manage their apps in the Windows Store ecosystem, this is a handy upgrade.
How To Change The Appearance Of Kodi Back To Jarvis
As you can see, overall there are many positive changes to Kodi when upgrading from Jarvis to Krypton. However, one thing that some people don't like is the new appearance of Krypton. The appearance of Kodi is controlled by packages called skins, which include fonts, images, and instructions on how Kodi should look.
The default skin in Jarvis was called Confluence, and it had a large banner menu at the bottom of the home page, which was very attractive and quite striking. The new default skin in Krypton is called Estuary, and it has a menu on the side of the screen instead which is more practical but not so visually appealing. Which skin you prefer is a matter of personal preference.
The good news is that it's easy to download a bunch of skins, including Confluence, and easily change the look of Kodi whenever you want.
If you have upgraded to Krypton but you miss the look of Jarvis, here's how you can keep the upgrade but get the old look back:
Start on your Kodi home page
Go to settings
Go to Interface settings
Select Skin from the menu on the left
Find the entry for Skin in the box on the right
Confirm that you want to keep the change
Now your Kodi will look as it did in Jarvis
Or Change To A Different Look Altogether
If you don't much care for either the look of Jarvis (the Confluence skin) or the look of Krypton (the Estuary skin), you can download many other skins to try out instead. If you want a fresh look for your upgraded Kodi system, here are a few of our favourites:
Aeon Nox
This is a skin for the sci-fi fans out there. It is a very attractive space theme, with a cool space background and a grey, white, and blue colour scheme. The fonts that are used are easy to read, and it's not overly image heavy so you can run the skin on lightweight systems like Android sticks with no problems.
Arctic: Zephyr
One of the most distinctive and elegant skins, Arctic: Zephyr is all in shades of white, with bits of grey and black for readability. The text is clear, the icons are minimal and elegant, and you can customise the homescreen down to the tiny details to make the theme personal to you. The only annoyance is the large, ugly warning bow which follows around the cursor, reminding you not to use a mouse. As long as you use a remote control or a keyboard or gamepad to control your Kodi, you should try out this pleasing skin.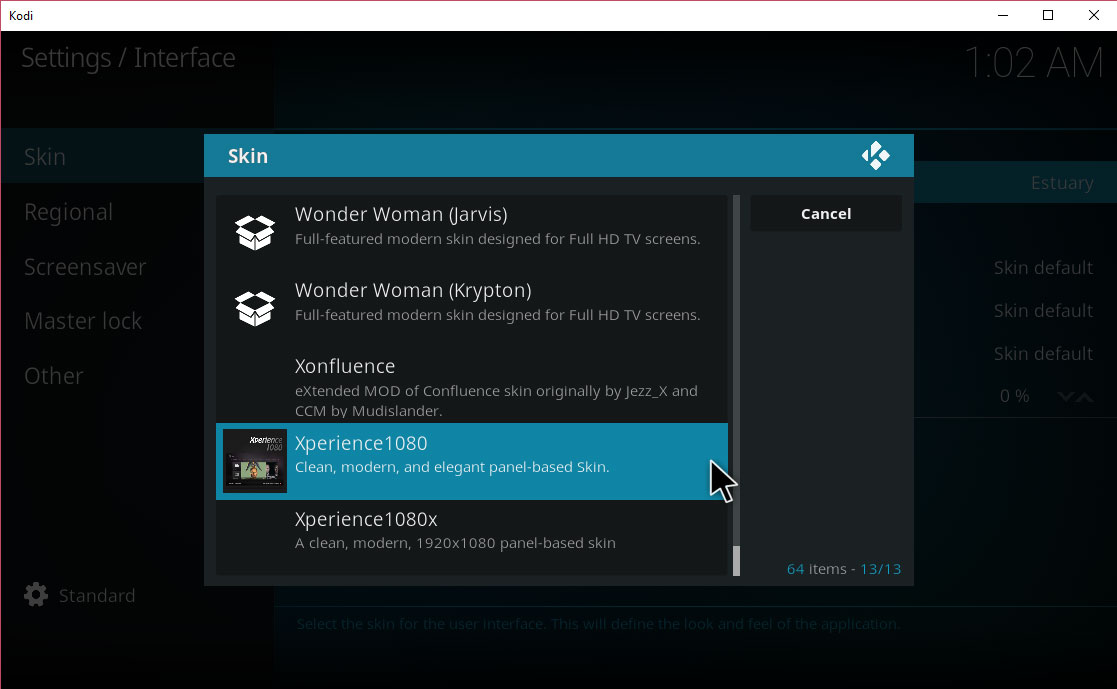 Xperience1080
If you have a large screen such as a TV on which you run Kodi, but you don't like the Estuary skin, then you can try the Xperience1080 skin instead. This panel-based skin is designed for big screens with a look inspired by the Xbox system. If you have a truly massive screen, you can try the Xperience1080x variant which is optimised for even larger screens.
Conclusion
Upgrading your Kodi system from Jarvis (version 16) to Krypton (version 17) is definitely a good idea. The biggest reason to upgrade is the changes to the audio and video support, which means that you'll be able to play back a wide range of file types and stream more effectively from various sources. As well as improvements to the Live TV function and many updates to the PVR function, the music library function is now faster and has better performance.
One reason that some users are holding off from upgrading is the new skin which comes installed with Krypton. Though the new Estuary skin is great for large screens and is clean and simple, some people miss the big banners of the old default skin. The good news is that you can easily upgrade to Krypton and then set the skin to Confluence to give you the Krypton performance with the Jarvis look – it's the best of both worlds.
Have you upgraded to Krypton yet, or are you sticking with Jarvis? Let us know about it in the comments below!