We are reader supported and may earn a commission when you buy through links on our site.
Learn more
The Loop Kodi Addon: How to Install Loop for Kodi
2017 has been a difficult year for Kodi users who enjoy watching live sport through their Kodi media player. Amid a wave of negative publicity and legal challenges, a number of the most popular third-party addons which provided live sports feeds have bitten the dust. And while some old favourites remain, the options available to Kodi users has dwindled significantly. Perhaps unsurprisingly, any new addon which offers reliable IPTV streams is to be welcomed. And for sports fan especially, The Loop is a great addition to the Kodi addon library.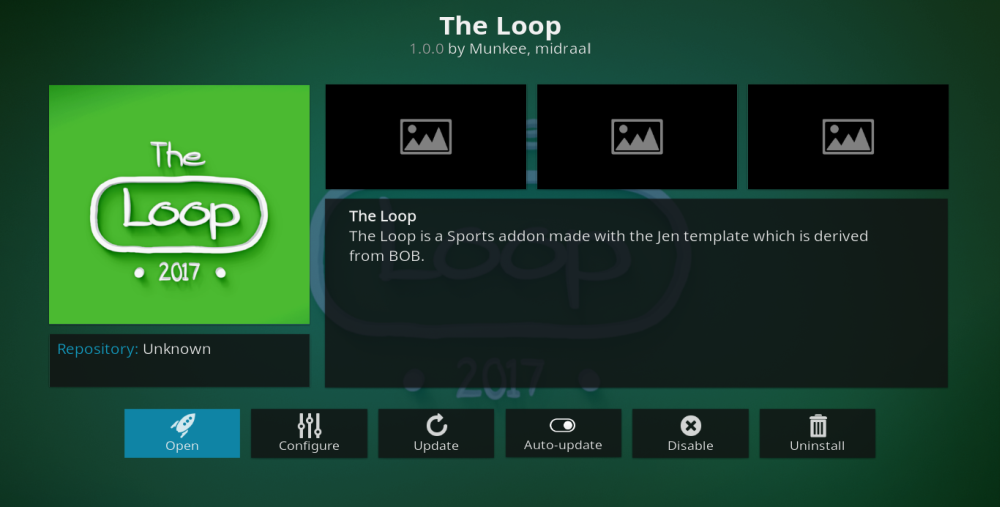 It is a while since a new live sports addon has emerged, so it will come as no surprise to learn that The Loop has already proved popular with Kodi users. But anyone downloading and using it at this early stage has to be aware that it is still currently in the beta stage and there are still a few issues they need to sort out. But for all that, the Loop has a lot going for it as well and for sports fan especially is well worth downloading. In this article, we will show you exactly how to do that as well as giving you a full rundown of exactly what The Loop addon has to offer.
30-days money back guarantee
Before You Download The Loop, Install a VPN
Anyone who is streaming live TV or sports coverage through an unofficial addon such as The Loop is strongly advised to use a VPN. This is because while some of the content of these addons is unquestionably legal, some may not be too. A number of Kodi users have found themselves facing legal repercussion as a result of streaming copyrighted content on unofficial addons. With copyright holders, especially those of the big sports network, being particularly hot on Kodi at the moment, all users are advised to take precautions to mitigate any risk. And the best precaution you can take is to use a VPN.
This is because a VPN makes you anonymous online and encrypts all your online data too, making it almost impossible to trace your online activity back to you. There are lots of VPNs around, but in choosing the right one to use with Kodi, there are four core criteria you need to consider:
Fast connection speeds – Online streaming, especially on IPTV addons needs fast connection speeds, but the wrong VPN can slow these down too much.
Strong privacy settings – For maximum protection when using Kodi, seek out a VPN which offers strong encryption and also reliable user privacy policies too.
No restrictions on data or traffic – Kodi addons use different file types to stream content, so Kodi users need a VPN which has no restrictions on the types of files you can use. Any limits on data amounts are also no good for Kodi users as streaming can be data intensive.
Broad server availability – The more servers on offer, the more usage is spread and so the faster your connection speeds are likely to be. They also allow you to unblock more geo-restricted content too.
The Best VPN for Kodi – IPVanish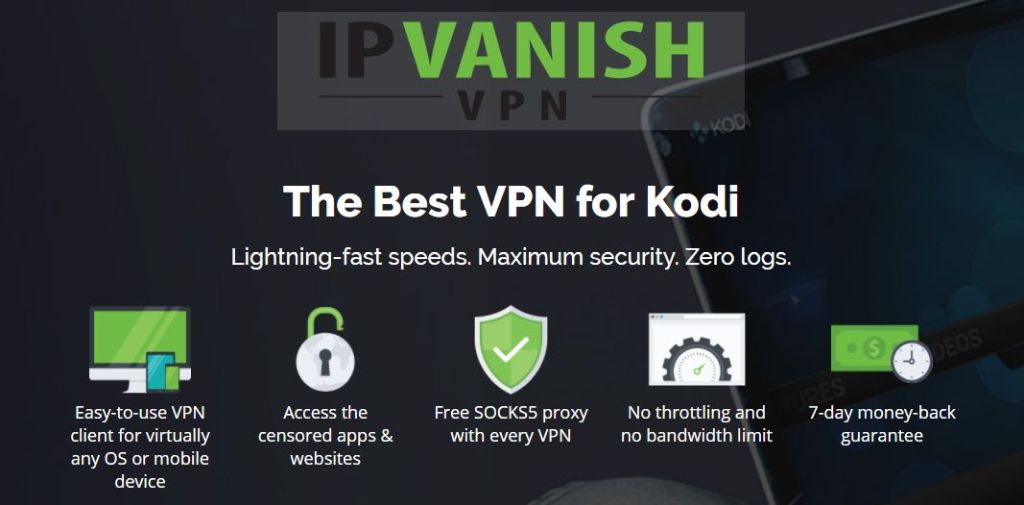 Based on these four core criteria, our recommended VPN for Kodi users is IPVanish. It ticks all of the boxes and then some. They offer great connection speeds across their entire server network combined with some of the strongest encryption around and privacy policies you can trust. With more than 850 servers available in over 60 countries around the world, not only can you unlock content from just about anywhere, but demand on servers is minimized too. IPVanish also has no restrictions on either file types or data amounts. There are IPVanish apps available for just about every device you can think of, including the Amazon Firestick. Add all this up and IPVanish is, without doubt, the best VPN pick for Kodi users.
IPVanish offers a 7-day money back guarantee which means you have a week to test it risk-free. Please note that Addictive Tips readers can save a massive 60% here on the IPVanish annual plan, taking the monthly price down to only $4.87/mo.
How to Install The Loop Kodi Addon
Because The Loop addon is a new addon, it is currently only available to download as a zip file at the time of writing. It will no doubt be added to various repositories at some stage, but for now, those looking to download it will have to do so manually. Don't let that put you off though, as the process for downloading and installing The Loop is a really simple one. All you have to do is follow this simple step-by-step guide:
Firstly, you will need to download the Loop zip file. This can be done from this link which connects to a Dropbox file. Ignore the request to sign up for Dropbox. Just click Download and then Direct Download.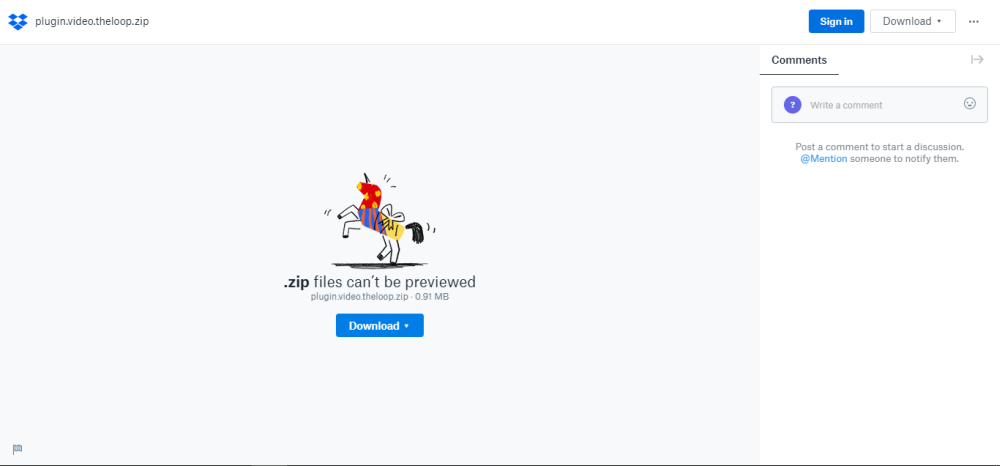 Now, open Kodi and click on Add-ons.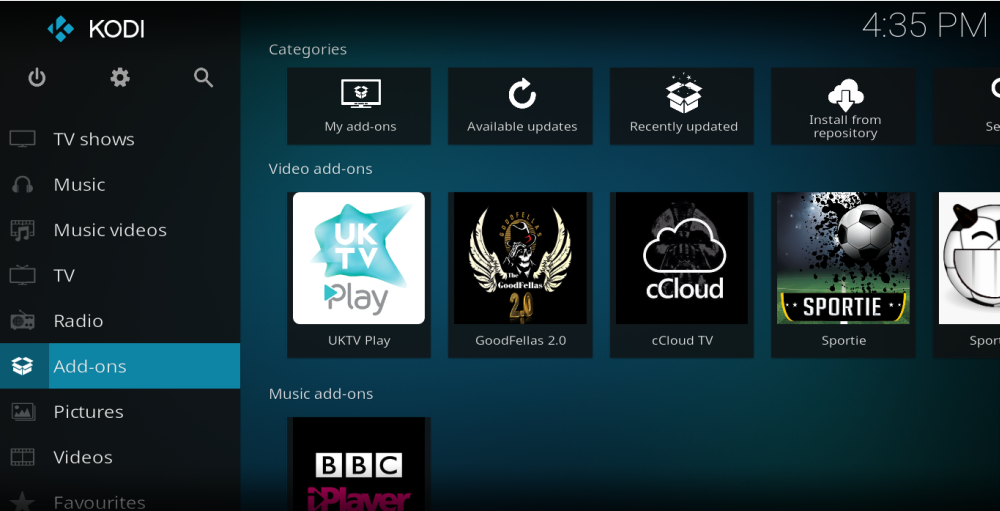 Click on the Add-on Browser icon, which looks like an open box and is in the top right of the screen.
Select Install from zip file and then navigate to where you have saved the Loop zip file.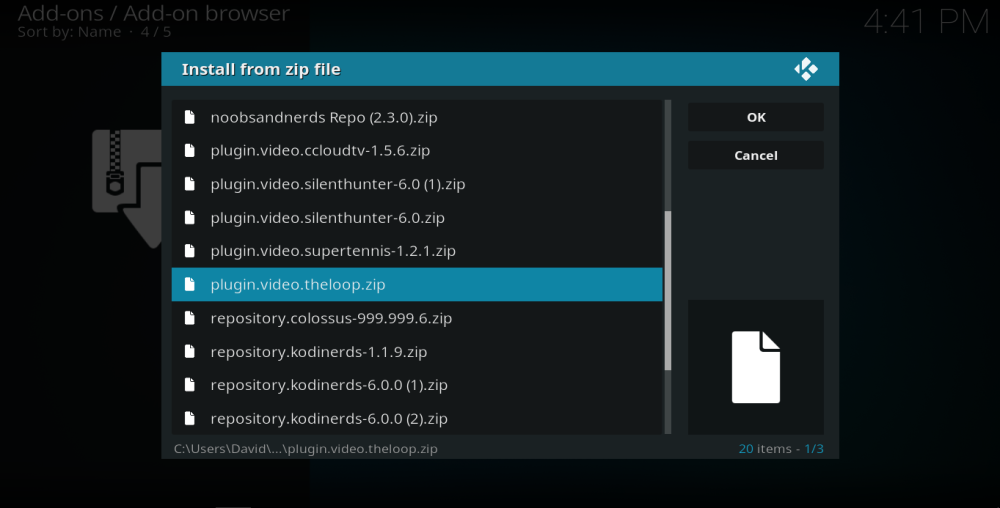 Click on the zip file. The Loop addon will now install onto your device. When it has finished, you will see a notification in the top right of the screen.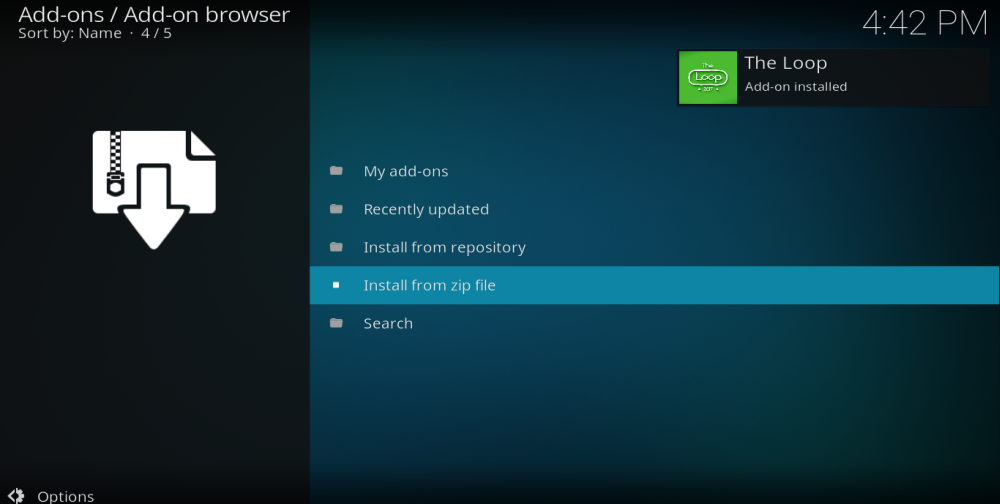 Return to the Kodi home page and click on Add-ons.  The Loop should now be listed and ready to use.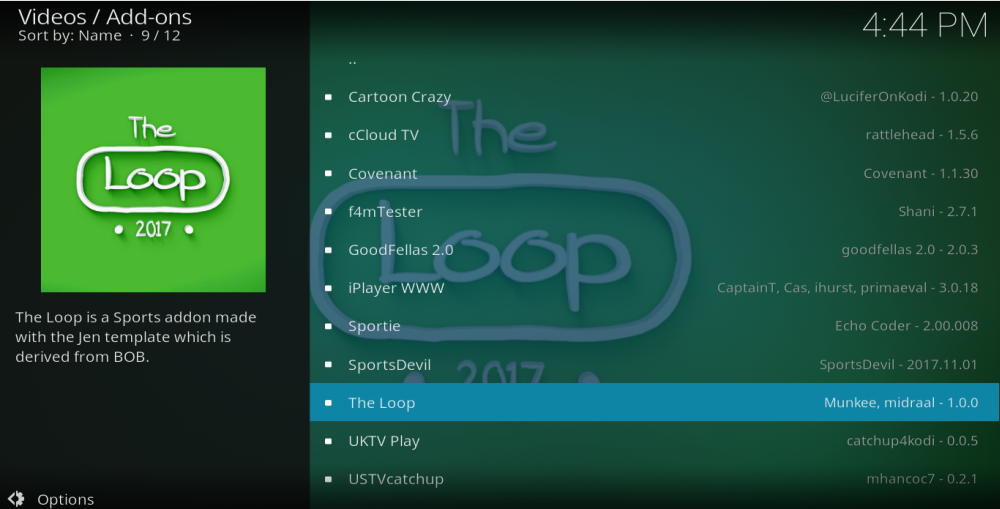 It really is as simple as that! Once installed, open up The Loop addon and you will have a whole world of sports-focused IPTV channels to choose from.
The Loop Addon – A Review
It is early days for The Loop, but first impressions suggest that this is an addon which has the potential to become one of the biggest and best unofficial IPTV addons for Kodi. There is still some room for improvements, but as we noted above, this is a very new addon and still in beta stage at the moment so that is to be expected. If you want to find out more about its development, you can follow the developers directly on Twitter.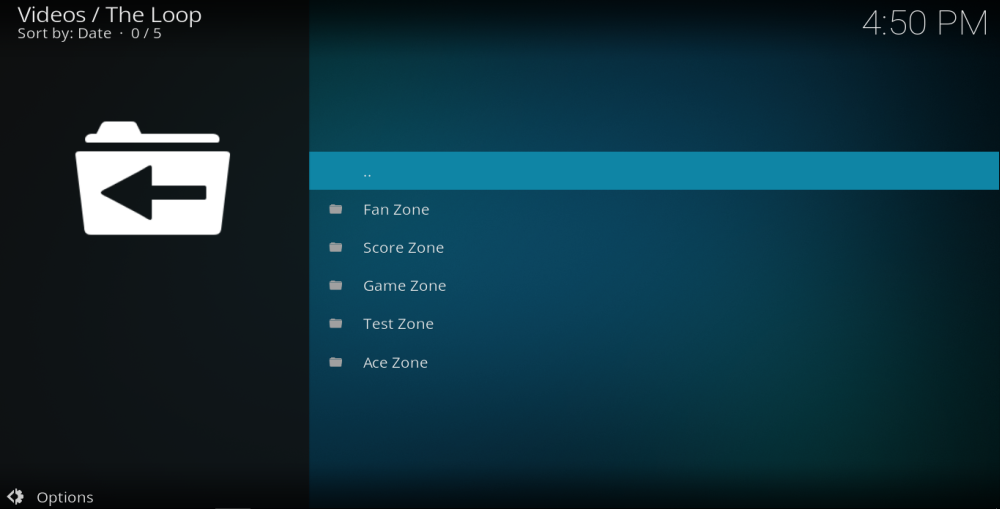 When you first open The Loop you will a menu with five different options, or zones available. On first glance, it is not immediately apparent what each option has to offer, so here is a quick rundown:
Fan Zone – The Fan Zone section of The Loop currently links to NFL games being played that day.
Score Zone – Score Zone is the football section and connects to a long list of football games being played that day, broken down by country and arranged by kick-off time. At the time of testing, there were one or two other events that had slipped onto this list too.
Game Zone – This option links to a long list of Sports TV channels which viewers can enjoy a live link too.
Test Zone – The test zone is presumably, where the developers are testing new links as it includes a miscellaneous selection of channels in no discernible order. They are mostly sports-related, but there are a few comedy and entertainment channels here too.
Ace Zone – This section links to various Acestream links. For these links to work, users will also need to have downloaded the Plexus addon.
The Loop Addon – Pros and Cons
It is a bit early to be too critical with the developers of The Loop, but there is definitely some room for improvement with the layout of the addon. The options in the menu are very unclear, and more easily identifiable names would be a positive move. Having said that, once you know what leads where it is pretty easy to find your way around. We didn't like that all the live game links were ordered by time, but with no clear indication of which time zone was being used. Our best guess was GMT as the addon seems to have a UK-focus, but it certainly didn't adjust to our own local time zone, which could prove confusing.
We did also find that more than a few of the links offered up were not working, but again, this is something that will no doubt improve as the addon develops. One thing that is in their favour is that the links do seem to update regularly, which increases the chances of them working. Of those links that did work, the quality of the streams was generally decent. We didn't come across any HD content, but all of the links that did work proved to be more than watchable and we encountered no big issues with buffering.
The Loop Addon – Conclusions
It is undoubtedly a positive to see a new sports IPTV addon for Kodi emerging. The Loop has plenty of potential, but at the moment there are still a few issues that need ironing out. The main one is the number of broken links it contains. However, we cannot stress enough that this addon is still in beta and when it is fully launched we will expect big things.
At the moment, we certainly wouldn't suggest that Kodi users rely on The Loop alone for their live sports streaming. But it is certainly worthy of a place in their Kodi library alongside the likes of SportsDevil and Sportie. Keep an eye on the Loop, because when it is ready, it promises to challenge both of these addons for the title of best live sports addon for Kodi.
How has your experience with this new addon been? What features do you hope to see The Loop include in the future as it matures? Did you have any troubles with installation? Let us know in the comments below!