We are reader supported and may earn a commission when you buy through links on our site.
Learn more
NRK Nett-TV on Kodi: Install and Watch Norwegian TV Live
NRK is Norway's public radio and TV station and is, alongside Viaplay and TV2 Sumo, the most streamed media service in the country. Its popularity goes beyond Norway's borders too as the surprisingly large Norwegian diaspora around the world also likes to tune in for the latest Norwegian news and entertainment. NRK offers a blend of current affairs, reality shows, drama, and kids TV and has also developed a strong reputation of late for original Norwegian comedy shows.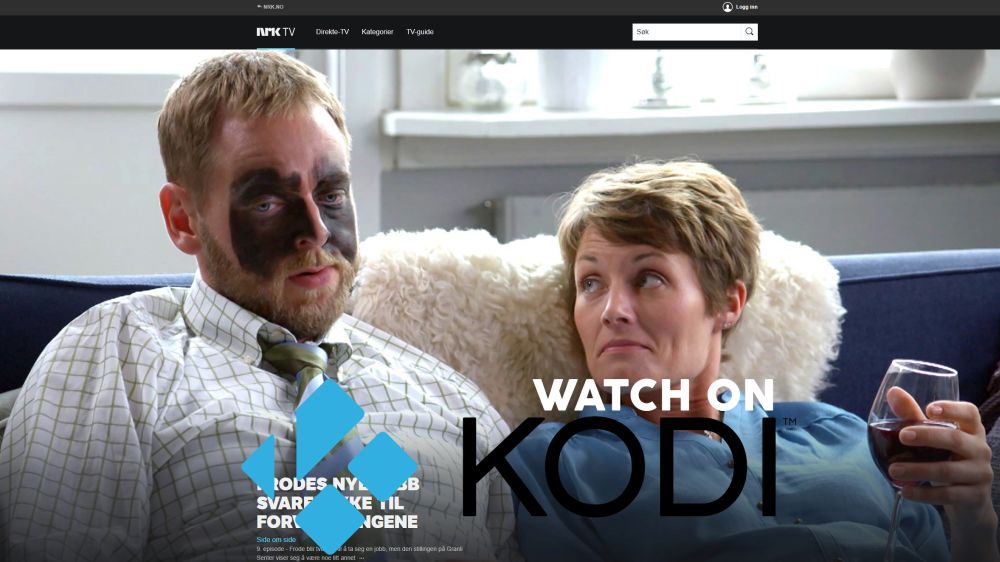 Their NRK Nett-TV service allows users to stream this content on many different devices including PCs, Macs, Android, iOS, Raspberry Pi, and Amazon Firestick. But there is also an official NRK addon available for Kodi, which opens up the service to a whole new audience. Most of their content is geo-restricted to users in Norway, but with a VPN it is possible to view it just about anywhere. In this article, we will give you a step-by-step guide on How to install NRK on Kodi as well as tell you a bit more about what the addon has to offer.
30-days money back guarantee
Before You Use Kodi, Install a VPN
When using any Kodi addon, it is always advisable to make use of a VPN too. This is because, while Kodi itself is 100% legal, some unofficial addons allow users to access content which isn't. As a result, some users have faced received legal notices and even faced further legal action. Using a VPN can protect you from such repercussions. A VPN makes you anonymous online and encrypt all your online traffic to make it secure. It also allows you to access geo-restricted content from anywhere in the world. This is perfect for anyone who wants to watch services like NRK outside Norway.
The Best VPN for Kodi – IPVanish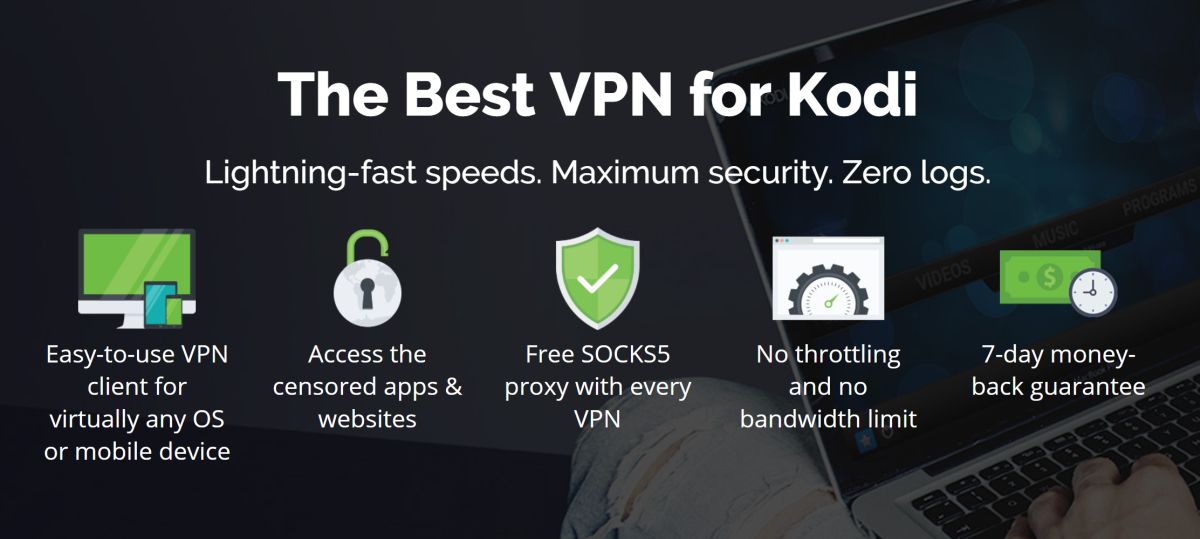 IPVanish is the standout VPN provider for Kodi users on the market right now. They have the quickest connection speeds around and crucially, these speeds are reliable no matter which server you connect to. Additionally, IPVanish offers industry-standard 256-bit AES encryption, trustworthy privacy protections and a host of other useful security features including DNS leak protection and an automatic kill switch. IPVanish offers users more than 850 servers available in 61 countries around the world including six located in Norway at Kjevik. Your traffic is never monitored, and there are no restrictions placed upon protocols like torrents, P2P or VoIP. Finally, they offer a range of user-friendly apps on almost every device you might care to use.
Exclusive offer for Addictive Tips readers: get 60% off an annual subscription to IPVanish, for low payments of just $4.87 per month! With a 7-day money back guarantee, you can try the service out completely risk free!
How to Install the NRK Kodi Addon

NRK Nett-TV is an official addon which can be found in the official Kodi addon repository. To download and install the addon, you just need to follow these simple steps:
Start Kodi and click on Addons.
Select the Addon Browser icon, which looks like an open box, in the top left corner.
Click on Install from Repository. Then select Kodi Add-on Repository > Video Addons.
Scroll down until you see an addon called NRK Nett-TV.
Click on this and then click Wait a moment until you see the NRK Addon Enabled notification.
Return to the Kodi home page and select Addons. An addon called NRK Nett-TV will now be available.
This method should work without any problems. However, if you do encounter an issue, you can also download the NRK Web TV addon zip file directly from the official Kodi website. The installation process follows broadly the same pattern as above, except you need to select Install from Zip File in the Addon Browser menu and then locate where you saved this file before installing it.
HELP: NRK Kodi Addon Doesn't Work
If you are not located in Norway, you might have found you are unable to stream content from the NRK Nett-TV addon. This is because NRK only has the rights to broadcast much of its content in Norway. As a result, it's streaming service using geo-restriction technology to stop users outside Norway from accessing their content. Fortunately, there is an easy way around this problem that will enable you to watch NRK from anywhere in the world.
To do this, you will need to download and install a VPN if you haven't already done so. See above for our recommendation of the best VPN for Kodi users, IPVanish. Once that is installed, connect to one of their Norwegian servers. As soon as that connection has been established, go back to Kodi and you should now find the NRK Nett-TV addon is fully functional. If you still have problems, try selecting a different Norwegian server (IPVanish has six to choose from) and then trying the addon again.
NRK Nett-TV Addon Review

The first thing to note about the NRK Nett-TV addon is that its menus and all its written information is in Norwegian. As it is an addon for the Norwegian public service broadcaster, it is not unreasonable for them to assume most users will speak Norwegian. Equally, much of the content of their streaming service is also in Norwegian.
On opening the addon, you will be faced with a menu consisting of six items:
Direkte (Direct) – a full list of NRK TV channels and radio stations. Clicking on any one allows you to watch a live stream of that channel.
Anbefalt (Recommended) – A long list of NRK's suggested viewing. There are plenty to choose from on this list and all come with an illustrative image and information telling you what the show is about (in Norwegian) as well as details about the quality of the stream.
Mest Sett (Most Watched) – Another lengthy list of their most watched content along with the date it was first released. There is also plenty of information about the show and also the quality of the stream.
Sist Sendt (Recently Added) – Again a long list of shows recently uploaded onto the NRK streaming service with all the same information available.
Kategorier (Categories) – This menu option helps you to browse for content on the addon by breaking it down into different easy-to-understand categories. Select a category and you will find another long list of all the shows under that category available on the NRK streaming service, with the same information available.
Søk (Search) – As the name suggests, this opens up a search box into which you can type the name of a particular show you want to watch.
NRK has a huge range of content available for users and plenty of different ways to find it, so you shouldn't have too much trouble locating your programme of choice. Unless you are browsing for content, the option you are likely to use most is the search facility. This is very reliable and effective, but also too many of the other categories end with a long list of shows. This list is in no discernible order and it can get frustrating scrolling down continuously looking for the show you want.
That is just about the only gripe with what is otherwise an excellent and user-friendly addon. The menu layout is simple and easy to follow and there is plenty of information provided with each show, including the video quality which is a nice touch. As an official addon, it comes as no surprise that the video quality is extremely strong across the whole addon, even when connecting from outside Norway using a VPN.
For Norwegian language content (and some English content too if you can navigate the menus and put up with Norwegian subtitles), this is just about the best addon you will find and is essential for Norwegians and expats alike. Do you agree, or have you found a comparable addon for viewing content from Norway? Let us know in the comments section below!