Why Does Windows 10 Say "This Color Is Not Supported" When Selecting Accent Colors
The early version of Windows 10 came with a limited number of colors that users could set as the accent color for the start menu, title bars, and task bar. It was either that, or users could have Windows 10 automatically select a color from the wallpaper as the accent color. Needless to say, the choices were limited in either case. The Creators Update in April 2017 fixed this. Users can select any accent color they want. They can specify a color's RGB or HEX code to select it with precision or they can play with the color selector. At times though, Windows 10 says This color is not supported which is odd considering it displays them perfectly fine.
This Color Is Not Supported
Windows 10 doesn't just tell you when a color is not supported. It also tells you when a color might be difficult to see. The Color is not supported means the color is either too dark or too light for text to be read on it.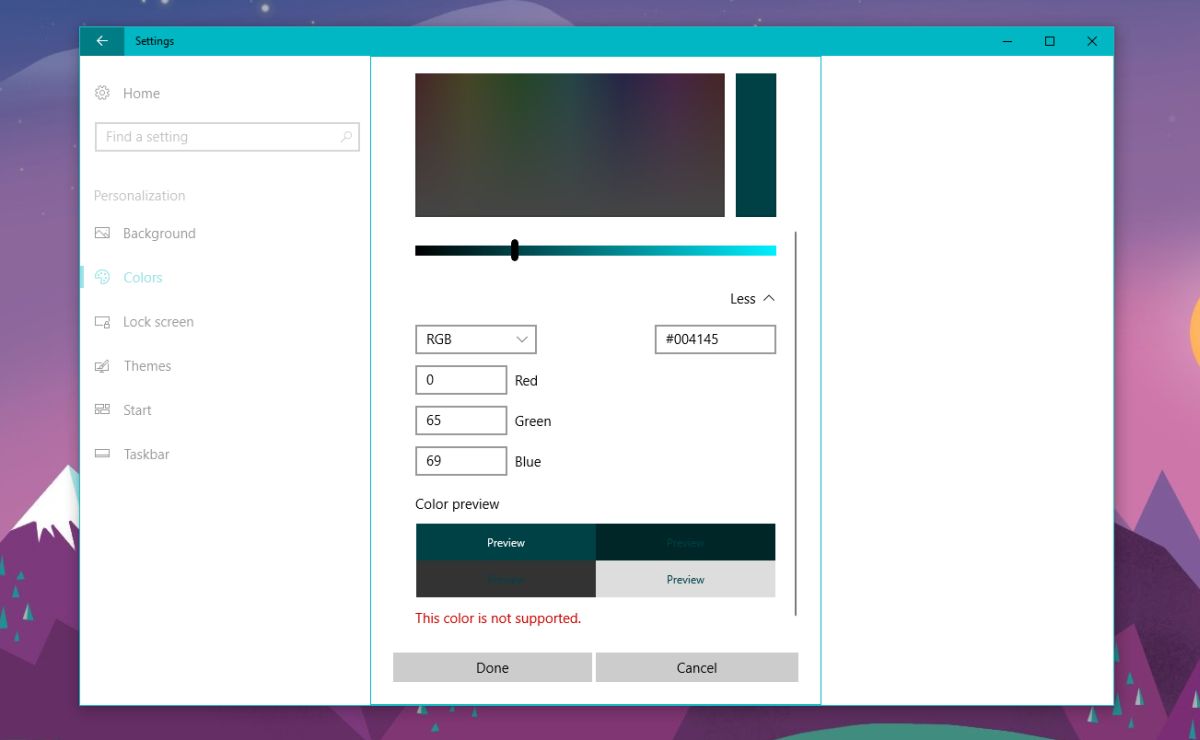 This doesn't make all that much sense since Windows 10 can display text in both black and white. If you select a dark accent color, Windows 10 automatically displays text in the Start Menu and the title bars in white. The Windows logo on the start button also changes color so that it is visible against the dark accent color.
Likewise, Windows 10 also adapts for light colors and displays text in black when you select a light accent color. It seems however that Windows 10 has a threshold. When the colors get too dark, or too light, it tells you that they might be difficult to see.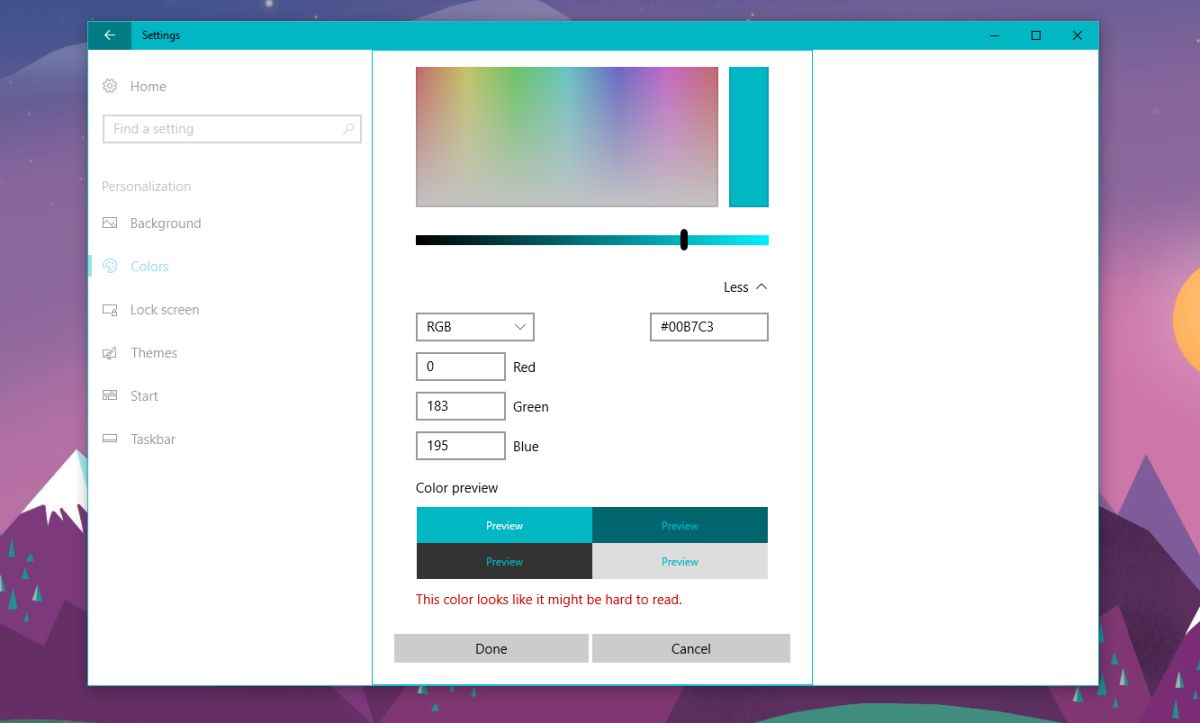 This happens because it's not just about using black or white for the text color. The screenshots above show how the text will look on active windows, windows in the background, on the task bar etc. It doesn't always use black or white. Instead, it uses variations of the color you've selected which are indeed difficult to read.
The Solution
The only solution is to use a color that Windows 10 says is compatible. If you select a color that you think is easy enough to read against all four of the color boxes shown in the preview, you can select it. If however Windows 10 simply says the color is not supported, you can't set it at all. It will not take your opinion into consideration when it comes to an incompatible color.
This is a UI problem. Other operating systems usually find a work around to this kind of stuff. It has to do with how Windows 10 displays certain elements in the OS and there need to be a few more themes to support other colors.