We are reader supported and may earn a commission when you buy through links on our site.
Learn more
RTP Play Kodi Add-on: Install and Watch Portuguese Live Streams
RTP is the Portuguese state-run public service broadcaster. It operates a number of television channels and radio stations in Portugal and across other parts of the Portuguese-speaking world. Its online streaming service, RTP Play, is the most popular in the country and offers live streams of all their TV channels as well as on-demand access to many of their shows. However, it is not available to internet users outside Portugal and this has left many ex-pats and Portuguese-speaking internet users resorting to unofficial Kodi add-ons and other such sources to watch RTP shows. But now that has all changed because a new RTP Play Kodi add-on has arrived. And furthermore, it is available from the official Kodi repository. This means that, even though this add-on has not been created by RTP themselves, it is guaranteed 100% legitimate and above board.
In this article, we will tell you how to download and install the RTP Play Kodi add-on, what you can look forward to watching on it, and how to use the add-on to stream content outside Portugal using a VPN.
30-days money back guarantee
Quick reminder
If you want to access the RTP Play add-on from outside Portugal, the chances are you will need a VPN to do it. But even if you don't, it is still strongly recommended to use a VPN when streaming any content on Kodi. This is because using Kodi can draw unwanted attention from the authorities or even your ISP. There is no shortage of unofficial add-ons which can enable access to pirated content. Law enforcement and copyright lawyers know this all too well and there are plenty trying to catch out unwitting Kodi users. If you are caught, the consequences can be severe with legal notices, fines, and even having your internet connection cut not uncommon.
By connecting to a VPN before you stream on Kodi you are encrypting all of your online data and also hiding your IP Address. This makes it much harder to trace your Kodi viewing habits back to you. By using a VPN, you can stream content safely, privately, and with confidence. The only question is, which VPN to use?
IPVanish – Best VPN for Kodi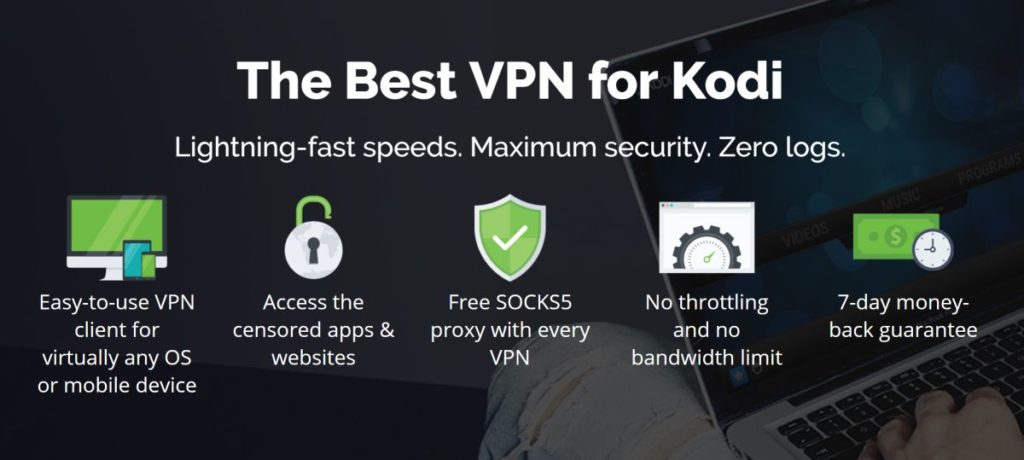 Choosing a VPN for Kodi is actually quite a simple decision because IPVanish is head and shoulders above the rest. It offers the perfect combination of speed, privacy, and anonymity that Kodi users are looking for. With IPVanish you can benefit from 256-bit AES encryption, a zero-logging policy on all traffic, DNS leak protection, and an automatic kill switch.
They also have a huge network of servers, with more than 1,000 servers available in 60+ countries. All of these servers benefit from IPVanish's super-fast connection speeds and offer a level of reliability few other VPNs can match. IPVanish subscribers also benefit from a great range of apps and ten simultaneous connections with every account, meaning you can use Kodi on all your devices.
Read more about IPVanish in our comprehensive IPVanish review.
IPVanish offers a 7-day money back guarantee which means you have a week to test it risk-free. Please note that Addictive Tips readers can save a massive 60% here on the IPVanish annual plan, taking the monthly price down to only $4.87/mo.
What is the RTP Play Kodi add-on?
RTP Play is the online streaming service of the Portuguese state broadcaster, RTP. The new RTP Play Kodi add-on is the first to make all of RTP's channels easily available for Kodi users. The add-on has been developed independently of RTP, but it is hosted in the official Kodi Repository and this is important. Kodi's developers, the XMBC Foundation, are very protective of their official add-on repository and only allow add-ons which are 100% legal to be hosted there. This means it is safe to assume that RTP has given this add-on their seal of approval.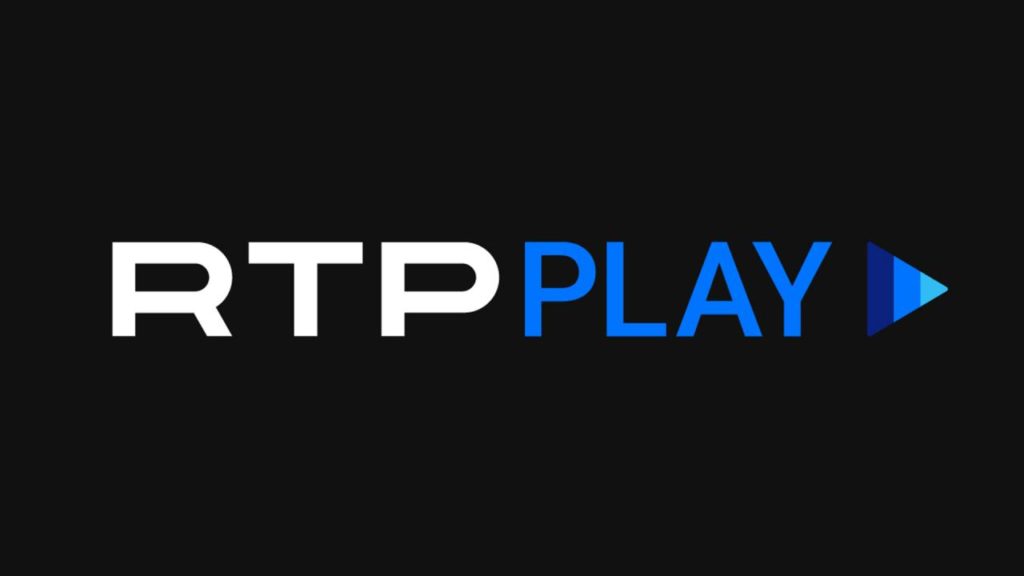 One of the reasons for this could be that the RTP Play add-on doesn't offer users all the features of their online streaming service. On the RTP website, users can access on-demand content, live and on-demand radio content, and more. The RTP Play Kodi add-on has a much more pared-back offering with just the eight major RTP TV channels available to stream live. That may sound pretty minimal, but for Portuguese ex-pats and those with an interest in Portuguese culture and current affairs, it is still a fantastic resource. The channels that are currently available on the add-on are:
RTP 1 (Televendas)
RTP 2 (Euronews)
RTP 3 (Telejournal Açores)
RTP Internacional (Trio d'Ataque)
RTP Memoria (Noite se Reis)
RTP Madeira (RTP 3 (Madeira))
RTP Açores (Telejournal Açores)
RTP África (Nha Tera Nha Cretcheu)
How to Install the RTP Play Kodi add-on
Because the RTP Play Kodi add-on can be found in the official Kodi repository, downloading and installing it is extremely easy. All versions of Kodi come with the official repository pre-installed, so all you have to do is look for the add-on and then click install. For those not very familiar with Kodi, here is a simple step-by-step guide you can follow to get everything set up:
On the Kodi homepage, navigate to Add-ons > Add-on Browser (open box icon).
Wait for Add-on enabled notification.
How to use the RTP Play Kodi add-on outside Portugal
The RTP Play Kodi add-on is really simple to use. When you open the add-on, the main menu consists of a list of the eight available channels. All you have to do is click on your preferred channel and it will start to stream. It really is that easy! The only complication you might encounter is if you are located outside Portugal. RTP only holds the rights to stream much of its content in Portugal. They are therefore required to block access to their online streaming service outside the country.
With the Kodi add-on, this seems to be less vigorously enforced than through their website. Our testing found the add-on does work in some countries, but not others. If you find the streams are not working where you are, there is a simple workaround to the problem using your VPN. This workaround should work with any VPN, but we have tested it with IPVanish, our recommended VPN for all Kodi users, and found it effective.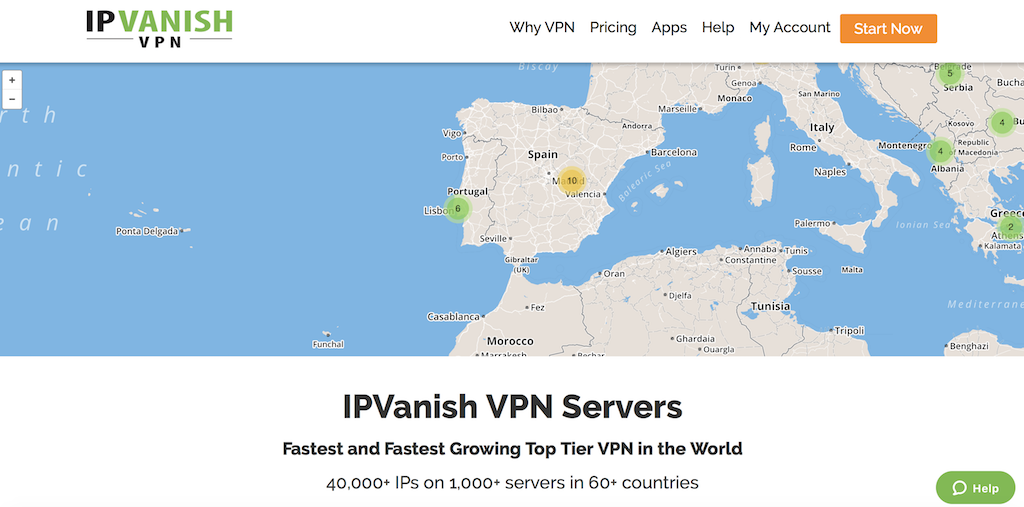 Here is our step-by-step guide on how to use IPVanish to unblock the RTP Play Kodi add-on:
Log into IPVanish as usual.
Select one of the servers located in Portugal (at the time of writing there are six available) and click connect.
Once you are connected, open Kodi.
On the main menu select Add-ons > RTP Play.
Click on your chosen TV channel.
The RTP Play Kodi add-should now play as usual. If it doesn't, try repeating the process but connecting to a different Portuguese server. That should do the trick.
How does the RTP Play Kodi add-on perform?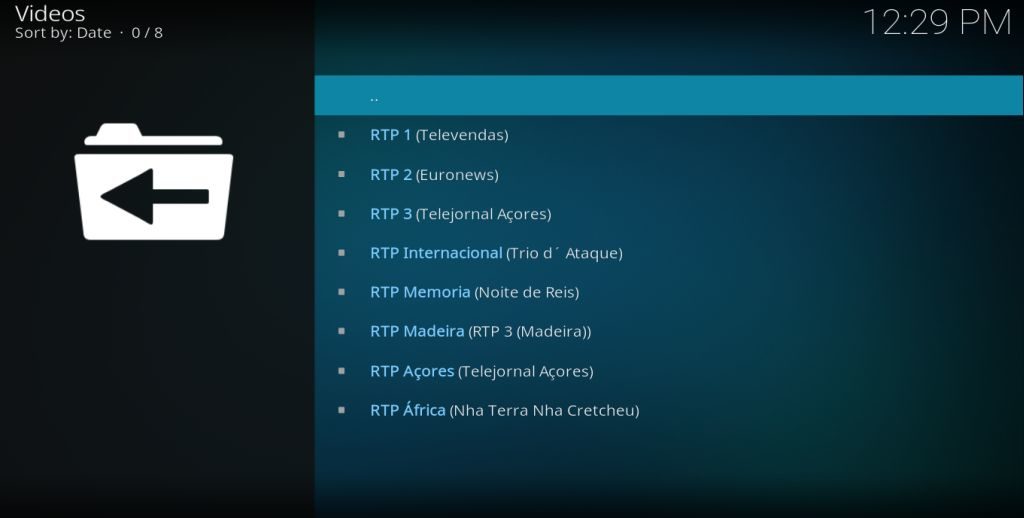 It is difficult to find much fault with the RTP Play Kodi add-on. It is one of the simplest Kodi add-ons you will ever use, so there isn't a lot that can go wrong. The main menu is a list of the eight available RTP channels. The listing is in Portuguese, but as all the channels broadcast in Portuguese too, it is safe to assume that most users will be able to understand. From the main menu, you can play your chosen channel just a single click. There is literally nothing else you need to do.
In our testing, the playback quality of all the channels was excellent. We encountered no issues with buffering or other interference either. The add-on gives no indication of the quality of the stream, which may annoy some users, but while the playback didn't appear to be of HD quality, it was certainly very watchable, and we encountered no issues with picture quality. Regular users of the full RTP Play service may miss the additional features, such as live radio and on-demand content. It is possible these might be added to the Kodi add-on later. Some users would no doubt welcome this, but there is also the risk that added features could detract from this add-on's user-friendly interface.
Conclusions
RTP Play is an essential online streaming service for Portuguese-speaking people around the world. And now it has arrived on Kodi with a pared-back add-on that is simple to use and offers a great service. It doesn't boast all the bells and whistles of the full RTP Play service. But it does offer a fantastically straightforward way to access high-quality live streams of all the main RTP channels. The RTP Play add-on is hosted in the official Kodi repository which means it is 100% legitimate too. But despite this, it is still strongly recommended to use a VPN with this and all other Kodi addons. With the RTP addon, you may even need one if you want to watch outside Portugal.
Have you used the RTP Play Kodi add-on? How did you find it? Would you like to see the developer adding any additional features or do you like to keep things simple? Were you watching outside Portugal? Did you need to use a VPN to do this? How did IPVanish perform for you? We always welcome the feedback and comments of readers, so why not share them with us using the comment box below?