We are reader supported and may earn a commission when you buy through links on our site.
Learn more
Play Steam Games from Kodi with the Steam Launcher Add-on
Did you know that you can launch Steam games within the Kodi interface? This allows you to truly centralize your entertainment options into one attractive interface–and it's not even all that complicated to set up. We walk you through the process in today's guide, step by step.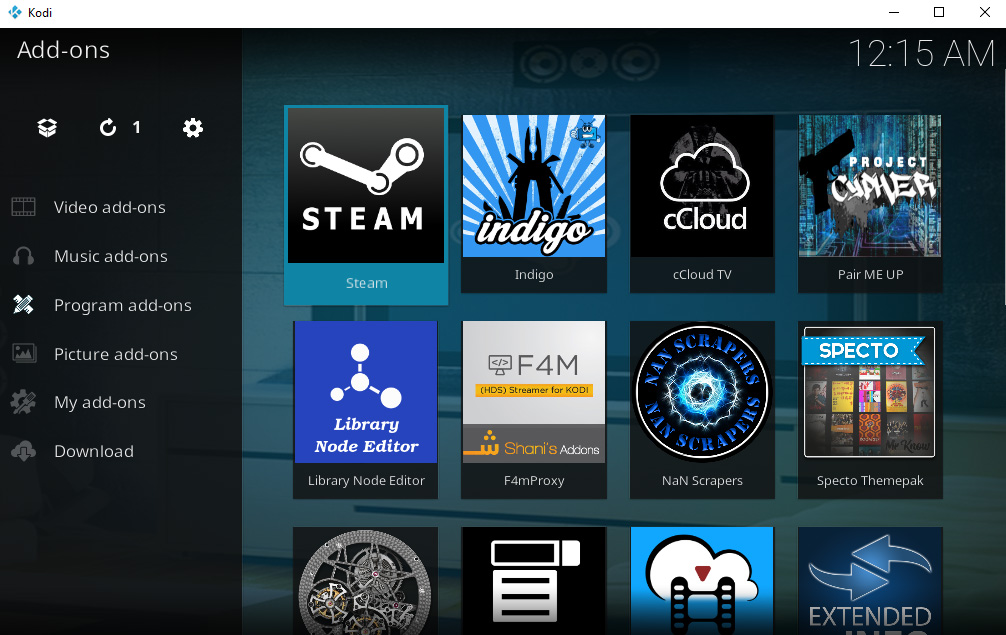 The Kodi media centre software is the perfect thing to install onto your PC if you have a large second screen and a sofa to watch from. You can start up Kodi, settle down to sit, and select and control media to play using a remote control app for your phone. Wouldn't it be neat if there was a way to play games straight from your sofa too, and an easy way to switch between watching videos and playing games?
In fact, there is a way to do just that, using Kodi, Steam, and the Steam Launcher add-on. Steam is a platform which every PC gamer will know, where you can buy and download an absolutely massive catalogue of games – anything from fun little indie puzzle games to the latest triple A FPS games. And if you're a regular Steam user, then you'll know about Steam's Big Picture mode which lets you navigate through Steam from a distance more effectively by showing you an easy to read version of the software.
In combination, Kodi and Steam's Big Picture mode are the ideal way to watch videos and play games on your TV from your couch. Now you just need a way to switch between the two programs without having to go over to your computer, and you'll be all sorted for gaming and watching media in comfort. Today we'll introduce you to a handy add-on for Kodi called Steam Launcher which makes it easy to switch between Kodi and Steam in Big Picture mode if you want to play a game without having to exit Kodi. Read on for full instructions of how to play Steam games from Kodi with the Steam Launcher add-on.
30-days money back guarantee
Important Notes Before Getting Started
This article assumes that you already have a Steam account and that you have already downloaded and installed the Steam software onto the same device as your Kodi installation. If you haven't done this yet, then head to the Steam website at https://store.steampowered.com/ and click the green box that says Install Steam in the top right of the screen. Then follow the on-screen instructions to install Steam on your PC, Mac, or Linux device. Once this is done, launch the Steam program and log in to your Steam account (if you don't have a Steam account yet, you can set one up at https://store.steampowered.com/join/). Now you should be able to see your library of games in Steam and you're ready to move on to installing the Steam Launcher add-on to your Kodi system.
Kodi Should Have A VPN In Order To Use Add-ons
We'll get into all the details of installing and using the Steam Launcher add-on below, but before that we thought it was important to address the issue of security when using Kodi. The Kodi software itself is fully legal to use, as is Steam and the Steam Launcher add-on. However, many add-ons for Kodi are created by third parties and are not official approved by Kodi. Some of these add-ons can be used for illegal purposes like streaming copyrighted content like movies, music, or TV shows.
Steaming copyrighted content over an unsecured internet connection can be risky, as if you are caught by your ISP then you could be kicked off their network, or even be prosecuted or have to pay a fine. For this reason, we highly recommend that Kodi users get a VPN if they are going to install add-ons. This will encrypt your data and prevent anyone from being able to snoop on your internet use, meaning your ISP won't be able to tell whether you have been streaming or not.
NordVPN – Best VPN for Steam, for Kodi, and for Life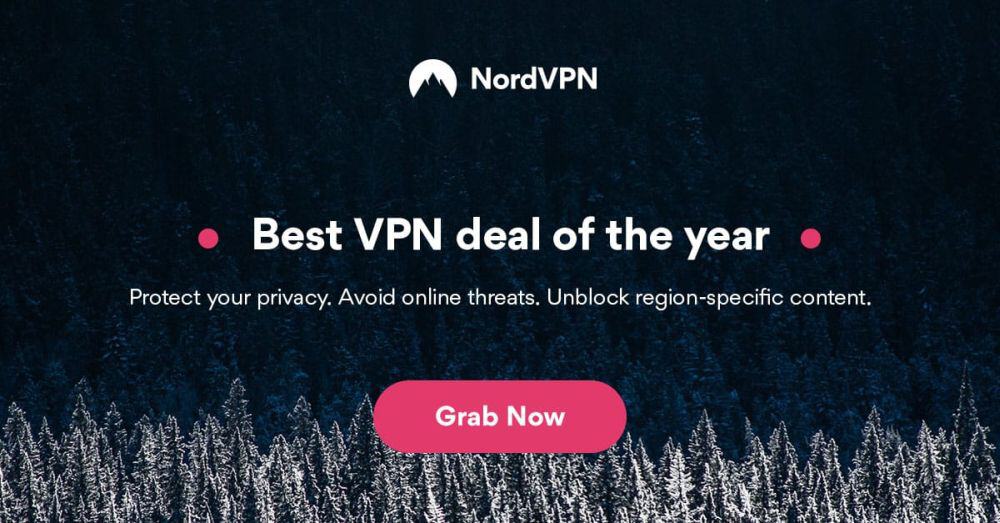 NordVPN is the world's best-regarded VPN, and certainly one of the oldest. For nearly a decade, NordVPN has refined its offering based on user-feedback to produce what is now the most robust privacy solution on the market. It's used by streamers, torrenters, travelers, journalists, gamers, and Kodi aficionados around the world.
The reason for its runaway success across such a wide variety of audiences is that it packs something for everyone. Gamers will love the dedicated anti-DDoS specialty servers, which are optimized for speed and stability even in the face of unfair cyber-attacks by salty noobs who can't win otherwise. Of course, NordVPN's military-grade encryption keeps out more than script kiddies; ISPs, government surveillance agencies, copyright trolls, and legitimate hackers are all powerless to brute force their way past the unbreakable 256-bit AES encryption cipher.
NordVPN also allows you to spoof all over the world, with over 5,800 servers in 59 countries representing tens of thousands of virtual IP addresses to choose from. This lets you access geoblocked Kodi streams, as well as foreign servers while gaming on Steam. You can even snag software discounts that are unavailable on your home country–how's that for value? However you use NordVPN, rest assured that your privacy is guaranteed thanks to one of the best no-logging policies in the industry.
Read our full NordVPN review.
Pros
SPECIAL OFFER: 2-yr plan (68% off - link below)
Fast and stable connections
Strong security features
Extra-secure Double VPN for data encryption
24/7 Chat Support.
Cons
Very little
They can take 30 days to process refunds.
How To Install The Steam Launcher Add-on For Kodi
The first method to install the Steam Launcher add-on is to download it directly from the developer's Github page. This is the quickest way to install the add-on, by saving the .zip file to your hard drive and then installing from there.
However, if you don't have easy access to the file system of the device on which you have installed Kodi, or if you don't like the idea of downloading an unknown zip file, then you might not like this method. In that case, we suggest that you use the method below to download the add-on from a repository instead.
Here's how to install Steam Launcher using the downloaded zip method:
First, go this URL in your web browser and download the zip file: https://github.com/teeedubb/teeedubb-xbmc-repo/raw/master/script.steam.launcher/script.steam.launcher-3.2.1.zip
Now save the zip file to your desktop or other easy to access location
Go to your Kodi home screen
Click on Add-ons
Click on the icon that looks like an open box
Click on where it says Browse and navigate through your device's folders to find the zip file you just saved. Click on script.steam.launcher-3.2.1.zip


Wait for a moment and you'll see a notification once the add-on has been installed
How To Use The Steam Launcher Add-on For Kodi
Once the installation is done then it's very easy to use the Steam Launcher to open up Steam's Big Picture mode straight from Kodi. If you want to make this even easier, you can add Steam Launcher to your favourites, or add a link to the add-on to your home screen if that is supported by your skin. That way, you'll need just one click to switch between Kodi and Steam for viewing media and for gaming.
Here's how to use the Steam Launcher add-on:
Start on your Kodi home screen
Go to Add-ons
Go to Program add-ons

This will launch Steam in big picture mode
Now go to Library in Steam to see all of your games
When you've finished playing, exit out of the game to come back to the Steam program
To get back to Kodi, once you're done with Steam you can use the power button in the top right of the window to bring up the shut down options. Choose Exit Big Picture and Steam will close
Now you'll be back on your Kodi home screen
Conclusion
If you are a Kodi user and a gamer, and you have Steam installed on the same device as Kodi, then the Steam Launcher add-on is a handy one to have. The add-on is very basic, simply being an easy way to launch Steam in Big Picture mode. But it fulfils this function very well. Now, if you like to sit on your sofa to watch TV and to play games, then you can switch between one and the other without having to get up and use your keyboard and mouse. Instead, you can control your whole media and gaming setup from a gamepad or a remote control on your mobile phone. This add-on is perfect if you like to watch movies and to game in comfort.
Do you use the Steam Launcher add-on for Kodi, and do you think that Steam's Big Picture mode is a good complement to Kodi for gaming? Let us know your thoughts in the comments below.