We are reader supported and may earn a commission when you buy through links on our site.
Learn more
How to Uninstall Kodi Repositories the Right Way
Sometimes your collection of Kodi repositories gets unruly–we get it. After all, who can resist the lure of tons of new add-ons, each of which features even more streams? But if you've reached the point where they're bogging down your system, read on. We show you how to perform a clean uninstall so Kodi can run smooth again.
The open-source media center Kodi is an amazing piece of software. Not only does it make streaming movies a breeze, but its variety of official and third-party add-ons give you access to content you never knew existed. Live sports, broadcast TV channels, foreign films–you name it!
Installing add-ons means entering repository sources into your software. Repos are perfectly safe to use, but if you have a lot of them it can slow down your Kodi experience. Read on for some of the best methods to remove and uninstall repositories on any Kodi device.
30-days money back guarantee
Hide Your Kodi Traffic with a VPN
While Kodi itself is completely legal to download and use, some of its third-party add-ons may skirt the letter of the law by allowing you to stream restricted content. This has predictably caused ISPs and copyright holders to take a dim view of the service, and they may preemptively punish users regardless of the legality of their activity.
You can protect yourself from these privacy threats by using a virtual private network. A VPN works to anonymize your activity by encrypting your data and allocating you a random IP address, making it nigh impossible to snoop or track what you're doing online. Sounds great, but which service is right for you? We make our choice for the best based on the following criteria, ensuring you get fast and private Kodi streams every time you connect: fast downloads, zero-logging policy, no bandwidth restrictions, unmonitored traffic and app compatibility.
NordVPN – Best VPN for Kodi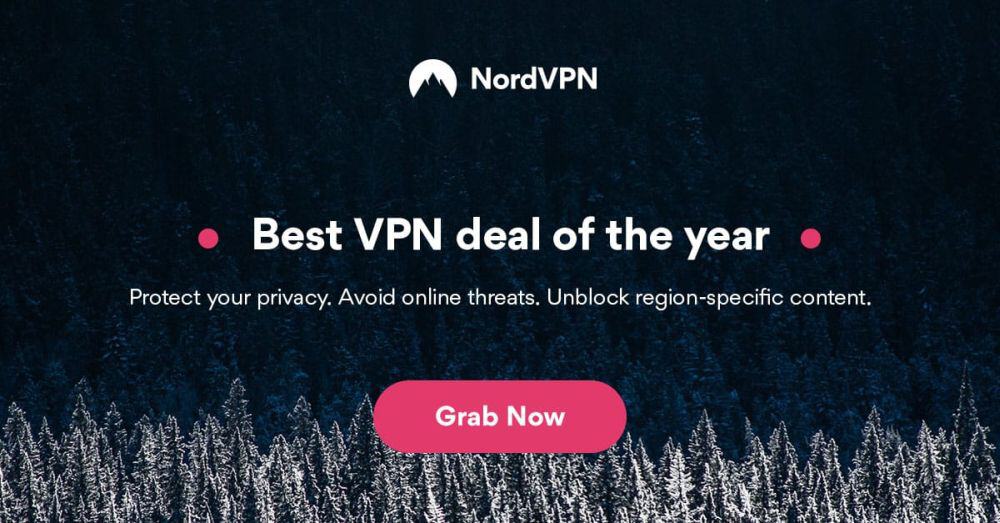 Uninstalling dead repos isn't the only way to speed up Kodi–and in fact they're rarely to blame for the dreaded buffering wheel of death. It's your nosy ISP tracking your activity, then throttling your connection once they've detected Kodi, and it happens all the time. But with NordVPN on your side, you can stop this unfair practice once and for all.
NordVPN offers unbreakable 256-bit encryption, which shields your data from third-party surveillance. Using the cutting-edge NordLynx tunneling protocol, you'll connect to one of more than 5,800 servers in 59 countries, enabling you to "spoof" past geoblocks and utterly anonymize your traffic. Your ISP is thus powerless to track and throttle your Kodi traffic–as are a host of website geoblocks that normally stop you from viewing your content.
In other words, all you have to do choose a server in a specific country, connect, and enjoy foreign TV, movies and music free from external limitations. And NordVPN itself not only enables, but encourages this; it's evident in their liberal policies, which include zero logging, zero bandwidth and speed caps, and absolutely no discrimination against specific types of traffic–including Kodi, torrents, gaming, VoIP, or anything else.
Read our full NordVPN review.
Pros
SPECIAL OFFER: 2-yr plan (68% off - link below)
Different IP addresses aervers
No IP/DNS leaks found
No logs and encrypted connections for total privacy
Customer Service (24/7 Chat).
Cons
Can't specify City or Province in App.
How to Uninstall Kodi Repositories
The most straightforward way to remove a repo from your Kodi app is to use the built-in uninstall feature. You'll need to do this one repository at a time, moving through the list and uninstalling each one in turn. It only takes a second, and it works the same way on every platform.
Go to the Kodi home menu.
Choose "Add-ons" from the left menu.
Select "My add-ons"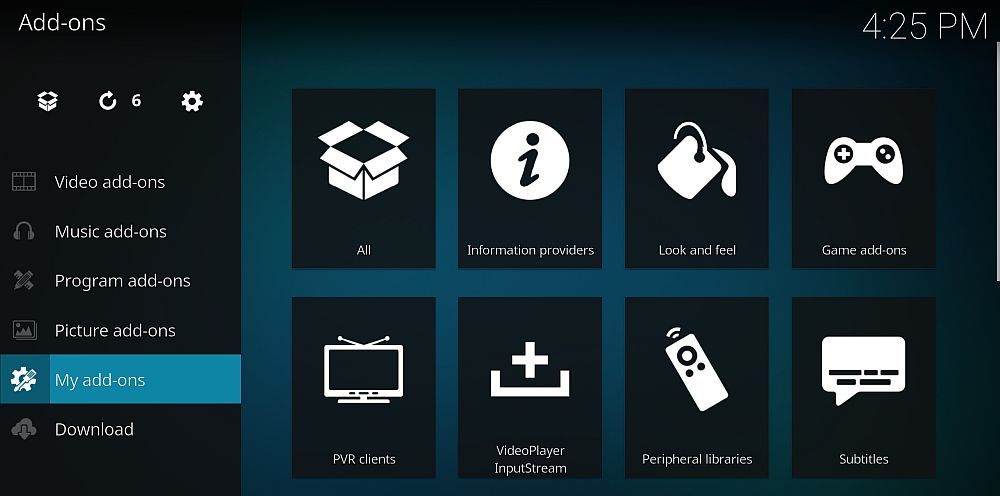 Choose "Add-on repository"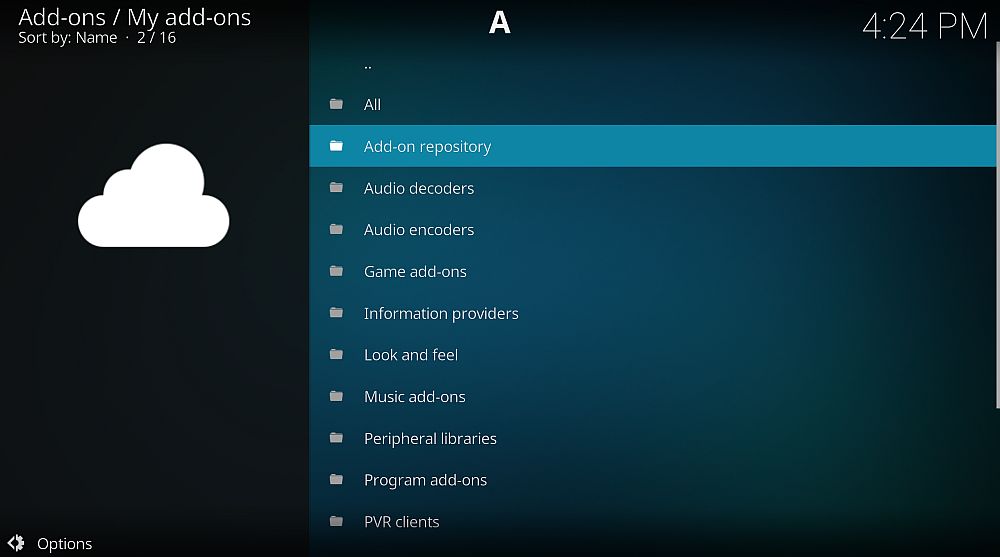 Scroll through the list and select the repo you want to remove.
In the next window, click the icon marked "Uninstall"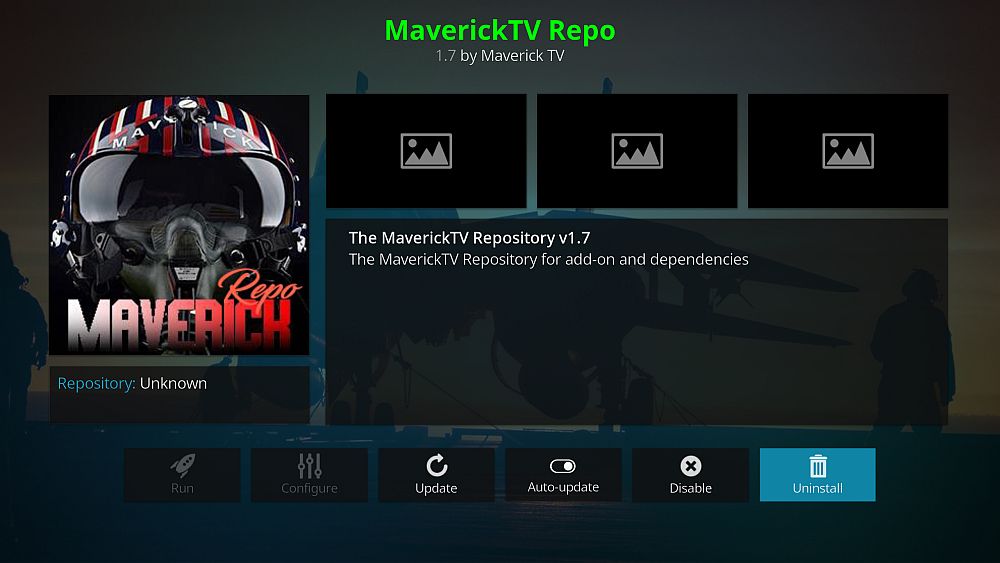 A confirmation window pops up. Choose "Yes"
Kodi will remove the repository and associated repo files.
Removing a repository leaves all of your add-ons intact. It also leaves source URLs on your system, which can be used later to quickly re-download the repository. Note that removing a repo means the associated add-ons will no longer receive updates.
How to Uninstall Repository Sources
Removing a repo from Kodi gets rid of the download zip files and related update content. Your add-ons remain intact, and so does Kodi's record of the repository source. Sources are little more than a stored link that lets Kodi know where to download the repo. They don't take up any space, but if your source list is looking cluttered, you can remove them in just a few steps.
Open Kodi on your device and go to the home menu.
Select the gear icon to open the settings page.
Choose the File Manager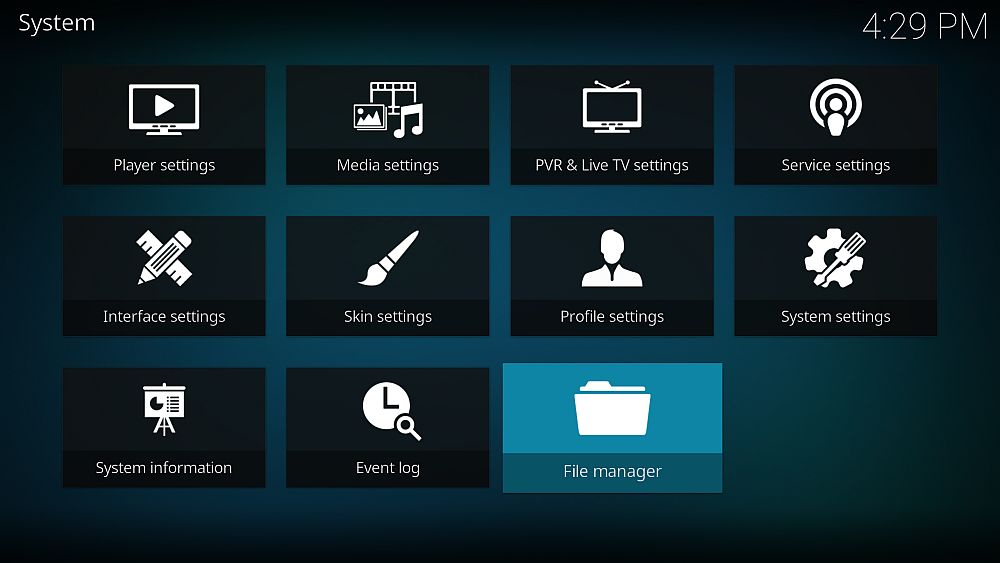 Scroll through the repository list on the left and highlight the one you wish to remove.
Right click to bring up the actions menu. If you don't have a mouse, use the device's menu button instead.
Click "Remove Source"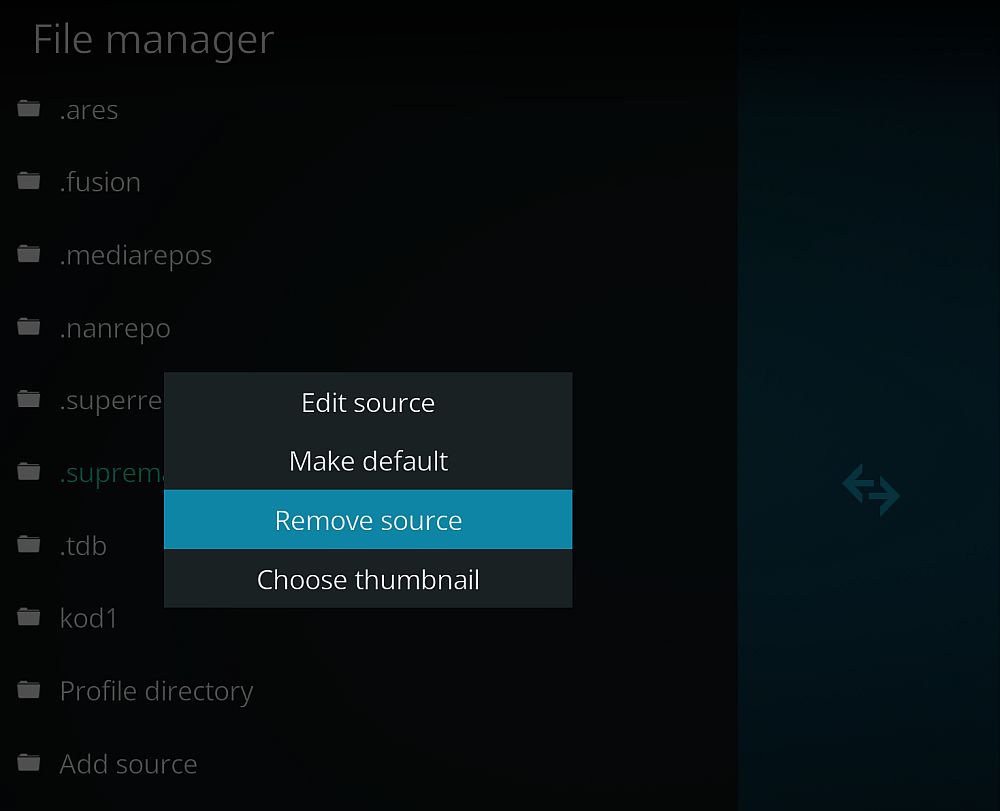 Select "Yes" when the confirmation window opens.
Kodi will immediately remove the source from your list.
Removing repository sources doesn't delete the repository files and won't affect your installed add-ons. It does mean you might miss out on future repo/add-on updates, however.
Uninstall Multiple Kodi Repositories with Ares Wizard
A good multi-purpose tool you can use to tweak Kodi is the Ares Wizard. This add-on comes with a ton of maintenance features, everything from backup configurations to cache management tools. Ares Wizard also comes with a handy uninstall tool that lets you remove repositories with just a few clicks. It's faster than the methods above, and it's perfect for anyone who needs to get rid of a lot of repositories.
Follow our guide to install Ares Wizard to your system.
Run the add-on and wait for it to load.
From the wizard's interface choose the "Browse Addons…" tab.
Select the "Repositories" category.

Click the repo you want to remove. It should show as green if it's currently on your device.
Make sure the add-on is selected by confirming the name on the right (and the image)
Click the yellow "Uninstall" button.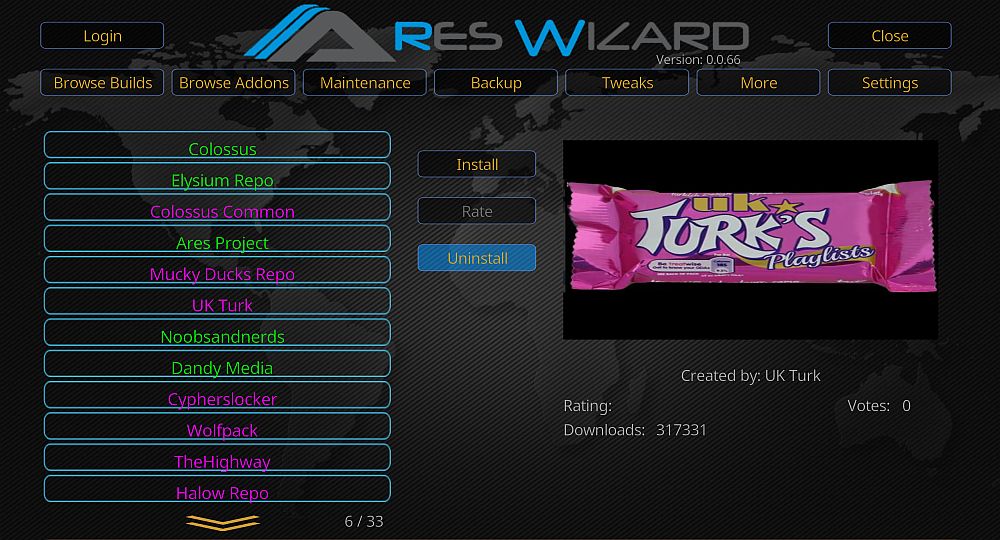 Ares Wizard will take a moment to uninstall. The repository will turn purple once it's removed.
Uninstall All Kodi Repositories at Once
If your Kodi installation is filled with hundreds of repositories and add-ons you never use, doing a factory reset might be the best course of action. Our guide below shows you some of the best methods for removing everything from your system, including repositories, add-ons, skins, sources, and more. There's nothing like a factory-fresh Kodi installation!
Turn off Automatic Updates Instead of Uninstalling
Normally there isn't much of a reason to uninstall a repository. They don't take up much space, they rarely get in your way, and you never know when one might have a useful add-on you'd like to try out. When your list of repos gets into the dozens, however, things can get a bit unwieldy.
One source of frustration can be the constant add-on updates are channeled through certain repos. If you have tons of repositories installed, Kodi may feel a little sluggish each time you start the app. This is because Kodi scans your add-ons upon boot and checks the repository sources for updates. You can quickly turn this off if you want unobtrusive extensions on your system.
Turn off automatic repository updates:
Go to the Kodi home menu.
Choose "Add-ons" from the left menu.
Select "My add-ons"
Choose "Add-on repository"
Scroll through the list and select the one you'd like to disable automatic updates for.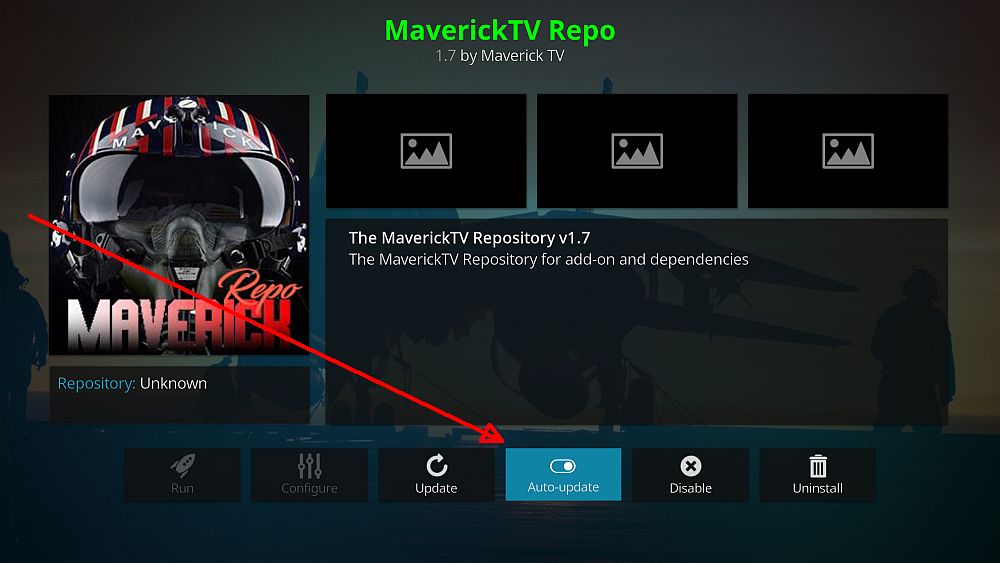 In the next window, click the icon at the bottom marked "Auto-update"
The auto-update button should turn dark, meaning automatic updates are disabled.
Note that turning off automatic updates can make some add-ons stop working in the long run. You also might miss out on extra features released by the developers. It's a good idea to periodically turn auto updates on just to make sure everything stays functional.
Is it Safe to Uninstall Kodi Repositories?
Repositories are containers for add-ons and make it easy to find and install content without having to download dozens of different files. When you add a repo as a source in Kodi, you're essentially telling the program where to look for a specific zip file. Once that's added, Kodi only accesses the repo URL once in a while to check for updates. The zip file containing all of the add-ons stays on your system for easy access in the future.
When you remove a repository that's all you delete from your system. All the add-ons you installed will stay intact, as will the source entry Kodi used to access the repository. Without the repo present, add-ons will no longer be updated. It's perfectly safe to remove a repository if you know you won't be using it and if you're content with keeping your add-ons at their current version.
Sound confusing? Don't worry! The short answer is that yes, it's safe to uninstall Kodi repositories. The chart below summarizes everything you need to know at a glance:
Source – URL that tells Kodi where to download a repository. Removing it won't affect your installed repositories or add-ons, but updates will no longer function.
Repository – The zip file downloaded from the source. Contains add-ons you can install. Removing it doesn't change your installed sources or add-ons, but you won't receive any new updates.
Add-ons – Individual extensions you can install from a repository. Removing them doesn't change your sources or repositories. Safe to remove only if you don't want to use the add-on anymore.
One of the best things about Kodi is how many unique add-ons are at your disposal. Do you know of any useful tools that make managing and uninstalling repositories a breeze? Let us know in the comments below!