We are reader supported and may earn a commission when you buy through links on our site.
Learn more
Watch F1 Live on Kodi: Best Add-ons to Watch Formula 1 Online
F1 races are surprisingly difficult to stream online, but unofficial Kodi add-ons offer a solid solution. Today, we review the best confirmed-working F1 add-ons you can use to catch heart-pounding races from any country, free from geoblocks.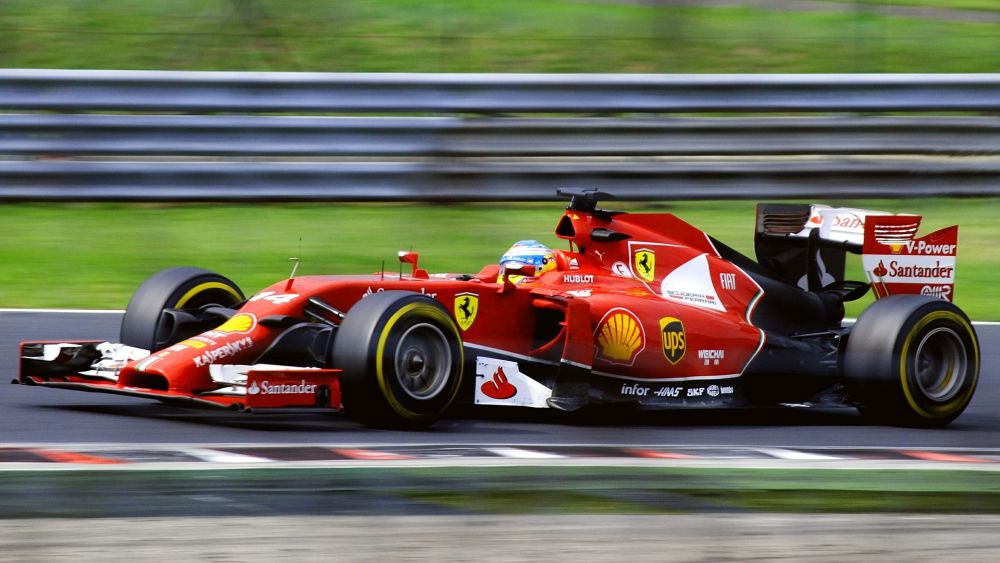 When you've got the need for speed, there's only one thing that can satisfy it: Formula 1 racing. Watching F1 live on TV can be a hassle though. Cable subscriptions are expensive, availability is never guaranteed, and if you travel abroad, you may not be able to access the stream at all. Fortunately, the open-source media center Kodi provides an elegant solution to these problems. With a little time and the right add-ons, you can watch F1 live on any Kodi-enabled device.
30-days money back guarantee
First, Secure Your Connection with a VPN
Kodi is a free piece of software, and it's completely legal to use around the world, too. Its open-source nature means anyone can create new plug-in content, however, which allows for extensions that access content that could be illegal in your area. This has caught the attention of lawmakers and ISPs alike, triggering increased surveillance and even data throttling for legitimate Kodi users.
You can prevent these unfortunate drawbacks by using a good VPN. Virtual private networks encrypt all of your online traffic, making it unreadable to third parties. Data is routed through the VPN's non-local server network to remove traces of your identity, as well, which allows you to utilize non-local IP addresses while you stream movies safely and securely.
For more information about which VPNs to try with Kodi, check out our feature article best VPN to use with Kodi, or see our recommendation below.
NordVPN – Best for F1 Racing on Kodi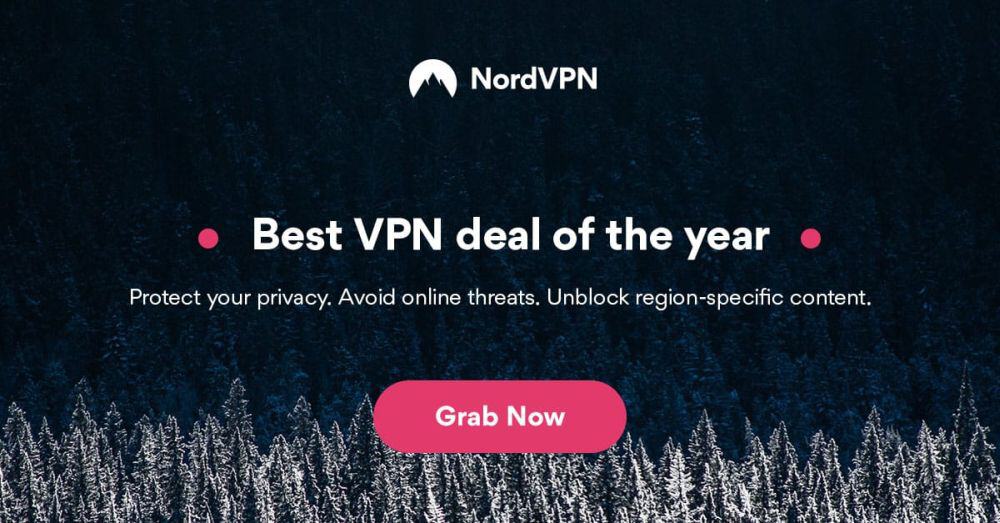 When you use Kodi, there are a few must-haves a good VPN must deliver: powerful privacy protections, fast connection speeds, and a reliable way around geoblocks. NordVPN delivers on all the fronts and many more, making it a cinch to unblock F1 racing streams from anywhere in the world–free from the scrutiny of your government or ISP.
The secret is encryption via NordLynx–a proprietary protocol developed by NordVPN to dispel the notion that VPNs are always slow, once and for all. Of course, this protocol makes use of a 256-bit AES encryption cipher, so you get blazing-fast speeds without sacrificing security. Connect to over 5,800 servers in 59 countries in NordVPN's constantly expanding network to unblock F1 races anywhere, while anonymizing your Kodi traffic to keep it free from ISP throttling.
NordVPN is available on any modern operating system, including desktop, mobile, and even lightweight devices like Firestick and Android TV. This premium provider never limits your bandwidth or speed, and doesn't discriminate against Kodi traffic, and never logs your activity per company policy.
Read our full NordVPN review.
Pros
Unblocks US Netflix, iPlayer, Amazon Prime and other streaming services
Most VPN servers with different IP addresses
2,048-bit SSL keys and DNS leak protection
Retains no metadata of your browsing
24/7 Chat Support.
Cons
Some servers can have average d/l speeds
Apps can be a bit cumbersome to use.
Which Add-ons to Use – Official or Unofficial?
Kodi's add-ons are roughly divided into two categories: official and unofficial. Official content is packaged by the Kodi team and is guaranteed to be high quality, safe, and legal. None of these add-ons access streams that could be pirated, so you know you aren't breaking any laws if you stick with official Kodi add-ons.
Unofficial add-ons are known to bend the rules a little bit. Many of them are perfectly harmless, but you can run into broken links, poor quality streams, or even illegally obtained videos. You're taking a slight risk when using unofficial add-ons, so make sure you know the consequences before diving in.
Note: Addictive Tips does not condone or encourage any violation of copyright restrictions. Please consider the law, victims, and risks of piracy before accessing copyrighted material without permission.
Before Installing, Enable Unknown Sources
To gain access to Kodi's add-ons you'll need to install them through repositories. Kodi can download and manage these files for you, but you'll need to quick toggle an internal option before this can happen. Follow the steps below to do just that.
Open Kodi and click on the gear icon to enter the System menu.
Go to System Settings > Add-ons.
Toggle the slider next to the Unknown sources option.
Accept the warning message that pops up.
Watch F1 Live on Kodi – Official Add-ons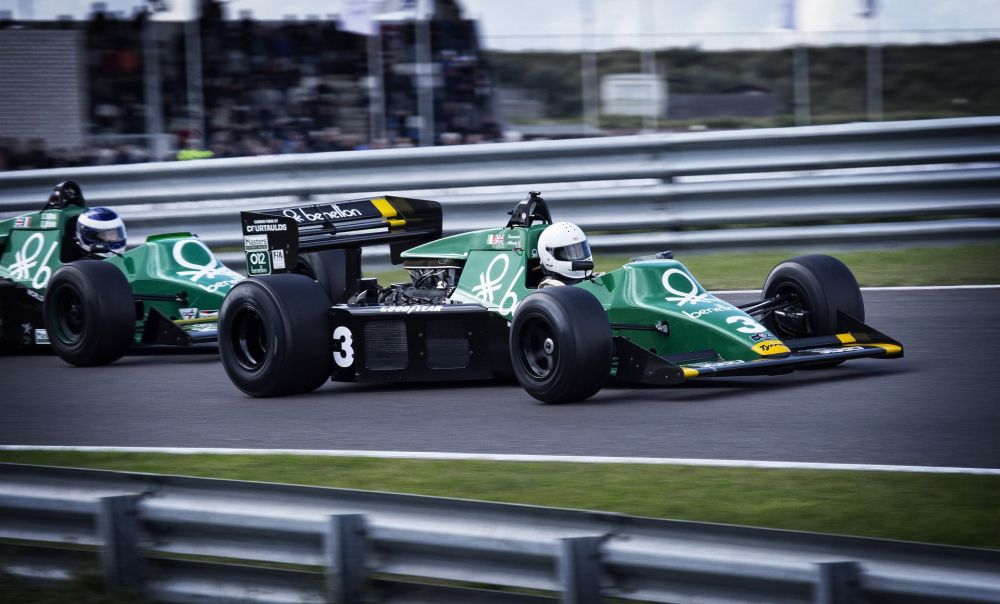 There is one official add-on for Kodi that can help you access live F1 racing streams in remarkably high quality. It comes with a few drawbacks, however, including a required subscription with a cable provider. If you meet the requirements you can have fast access to F1 at all times, so it's worth checking into.
NBC Sports Live Extra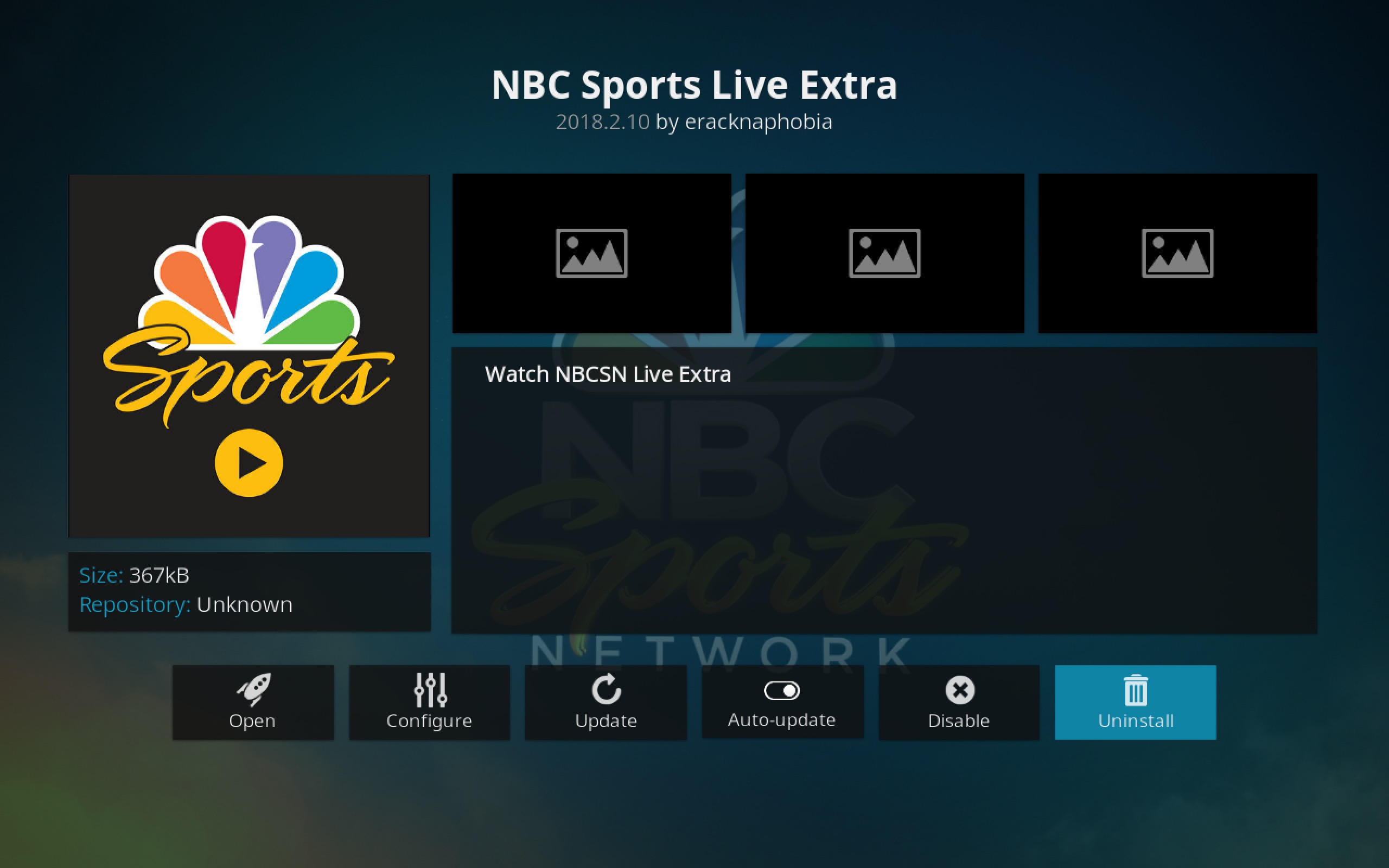 NBC Sports Live Extra pulls content from NBC's official sports broadcasting sources. The channel is home to everything from NASCAR to the PGA Tour, NHL games, Premier League soccer, the Super Bowl, and the Olympics. The network also broadcasts Formula 1 grand prix events from around the world, which makes it easy to keep up with the latest events from your Kodi device!
Follow the installation guides below to add NBC Sports to Kodi. You'll need to consult NBC's F1 broadcast schedule to see when the next event will air, but then you'll be ready to stream as soon as they begin.
Installing NBC Sports Live Extra
NBC Sports Live Extra is included in Kodi's official repository, making installation a breeze. You can install the add-on by following the steps below.
Run Kodi, go to the main menu, then choose Add-ons.
Click the open box icon and select Install from repository.
Scroll down and click Kodi Add-on repository.
Choose the Video add-ons category.
Search for NBC Sports Live Extra on the list, then install.
Once the add-on is installed, you'll need to activate it, which requires an active subscription with a cable provider. Launch the add-on and Kodi will prompt you to pair your device. Follow the instructions below to enable access, then you're ready to stream.
Visit activate.nbcsports.com
Select your device and cable provider.
Type in your activation code listed in the Kodi pop-up window.
When activated, NBC's website will redirect you to your cable provider's login page.
Enter your details and sign in.
Once activation is complete, go back to Kodi, close the pop-up, and start streaming.
Best Unofficial Kodi Add-ons to Watch F1 Live
Kodi's unofficial add-ons can be unreliable and difficult to use, but if you use the suggestions below, you'll have a great chance at finding the right streams to watch live F1 racing.
Sports365.Live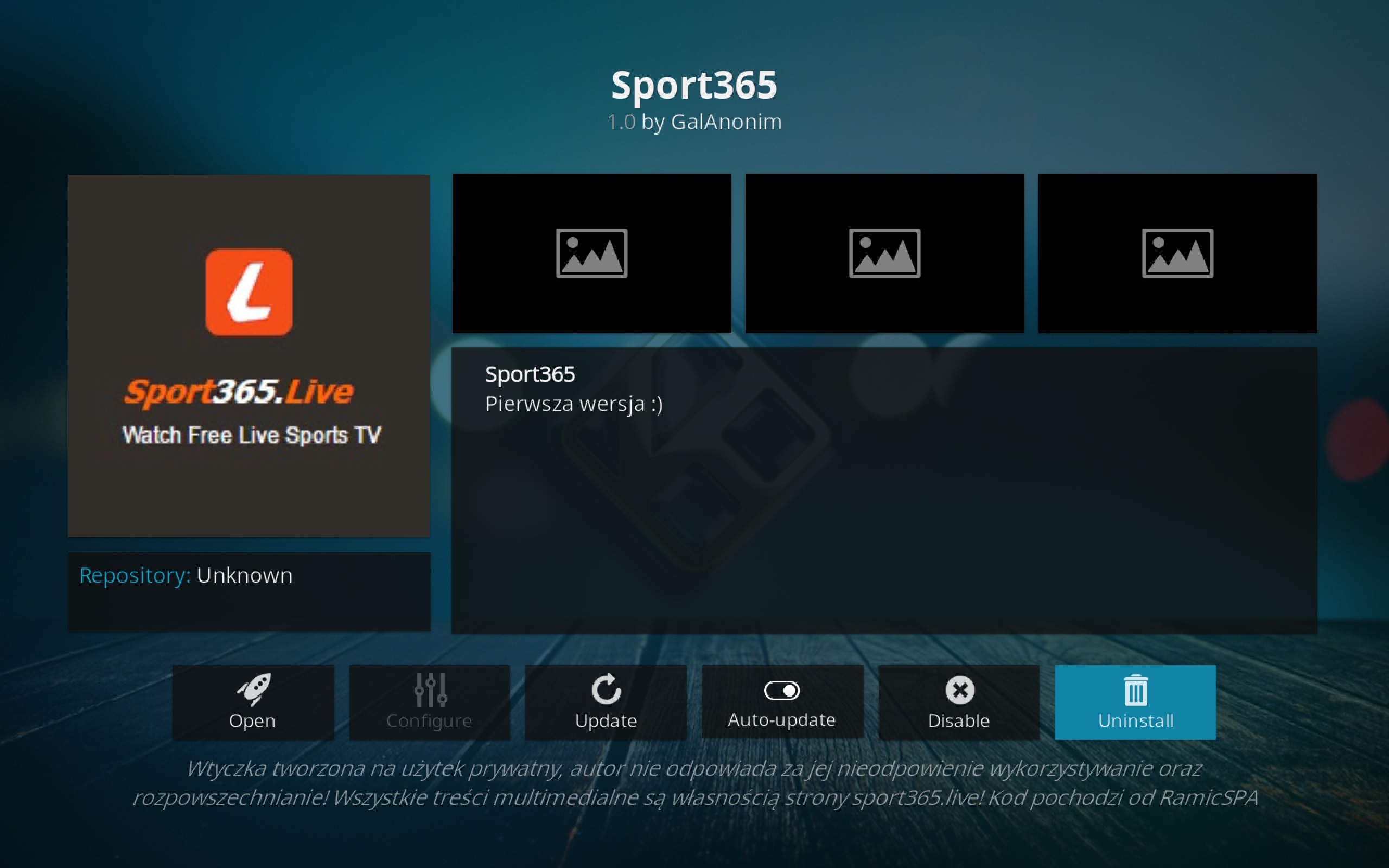 The somewhat unconventional streaming add-on Sports365.Live is a masterpiece of chaotic minimalist design. It doesn't feature categories, sortable lists, on-demand sports, or anything of that nature. Instead, you get a flat directory listing of all the live sports broadcasts the add-on currently has access to from around the world, sorted by time. You'll find everything from rugby to soccer to American football to foreign F1 racing, all dumped into a single screen.
Sure, Sports365.Live is frustrating to browse sometimes, but this minimalism is also its biggest strength. The add-on has a massive amount of variety, including multiple link sources for each broadcast. If you know your Formula 1 event will be on the air at a certain time, check Sports365.Live, it will likely have a decent quality stream you can enjoy.
How to Install Sports365.Live
Sports365.Live is available from a relatively new repository known as Bookmark. First you'll need to add this repo to your system, then dive inside and look for the add-on itself. The steps below will guide you through the entire process.
Start at Kodi's main menu, then click on the gear icon at the top of the screen.
Scroll down to File Manager, then choose Add source in the left hand pane.
In the Add File Source window, click in the center where it says <none>.
Type the following repo URL into the box that opens: https://archive.org/download/selflesslite
Click OK, then type a name in the box where indicated. Use something descriptive, like bookmark-repo
Click OK, then return to the Kodi main menu.
Open Add-ons and click the open box icon at the top.
Choose Install from zip file and select the bookmark-repo entry you created above.
Click the file marked repository.bookmark-#.#.zip and wait for the install to complete.
From the open box menu again, choose Install from repository.
Select Bookmark Repository followed by Video add-ons.
Look for the Sports365 add-on in the list, then click to install.
When the download completes, you can access Sports365.Live from the main add-ons menu at any time.
FTFA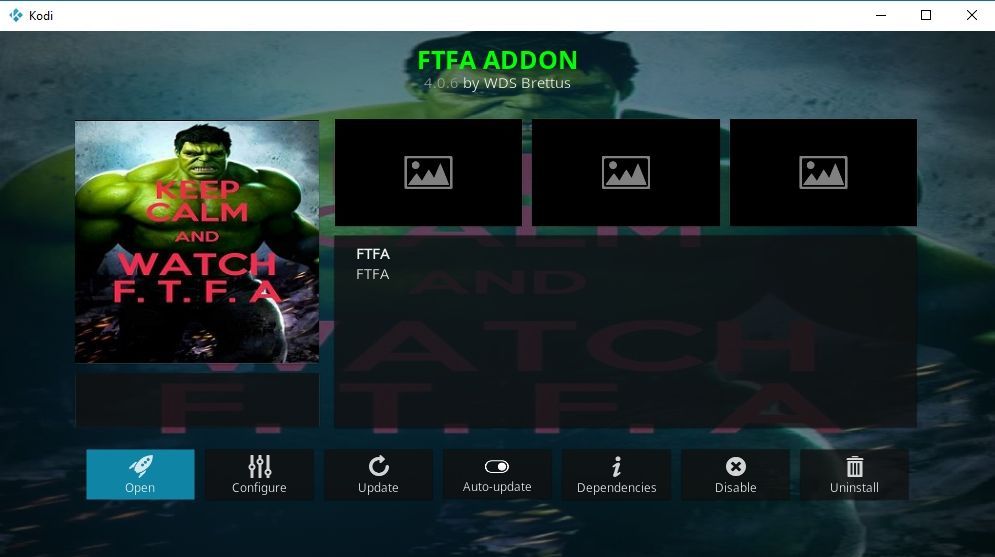 FTFA is a broadly focused extension that comes with a lot of streaming options. You can use it to watch movies and TV shows from around the world, or to hunt down live sports, as well. You pick shows and sports by navigating channels based on location, picking from a variety of UK- and U.S.-based servers for a staggering amount of options. It takes some getting used to, but once you know where to look for F1 content, you'll be able to jump in and get your racing fix in seconds.
Below is a quick look at the main categories of content FTFA offers:
UK Channels – The UK servers are include BT Sport, Euro Sport, Sky Sport, and several channels devoted to soccer and racing.
USA Channels – The U.S. server options have a selection of broadcast channels like CBS, NBC, FOX, and ABC. Sportsnet is also available, as are ESPN and Fight HD.
PPV LIVE – Pay per view events broadcast live as they air.
How to Install FTFA
FTFA is available as part of a few different repositories, but we prefer Brettus, as it maintains a reliable, up-to-date version of the necessary files. You may also need to verify the installation through an external website after installation. Follow the steps below from start to finish and you'll be ready to watch F1.
Run Kodi on your device, go to the main menu, then click the gear icon.
Go to File Manager > Add Source.
Add the following URL into the text box: https://www.midian.appboxes.co/repo2/
Enter an easy-to-remember name, such as midian
Click OK. Kodi will add the repo to your sources list.
Go to the main menu and select Add-ons.
Click the box icon at the top of the menu.
Choose Install from Zip File, then select the repo above.
Scroll down and find the file named repository.Brettusrepo-#.#.zip
Install the repo, then go back to the open box menu.
Choose Install from Repository.
Select the entry named Brettus Builds Repository.
Navigate to Video add-ons and scroll until you see FTFA.
Install, then launch the FTFA add-on.
If you need to activate FTFA, just launch the add-on, then follow these steps:
A window will open in Kodi asking for a PIN.
Click OK and a website will load in your browser.
Click the blue GENERATE button to receive a PIN. It should look something like this: AB1234
Copy the PIN, then go back to Kodi and paste it into the active window.
The PIN will validate and you're free to stream.
UK Turk Playlists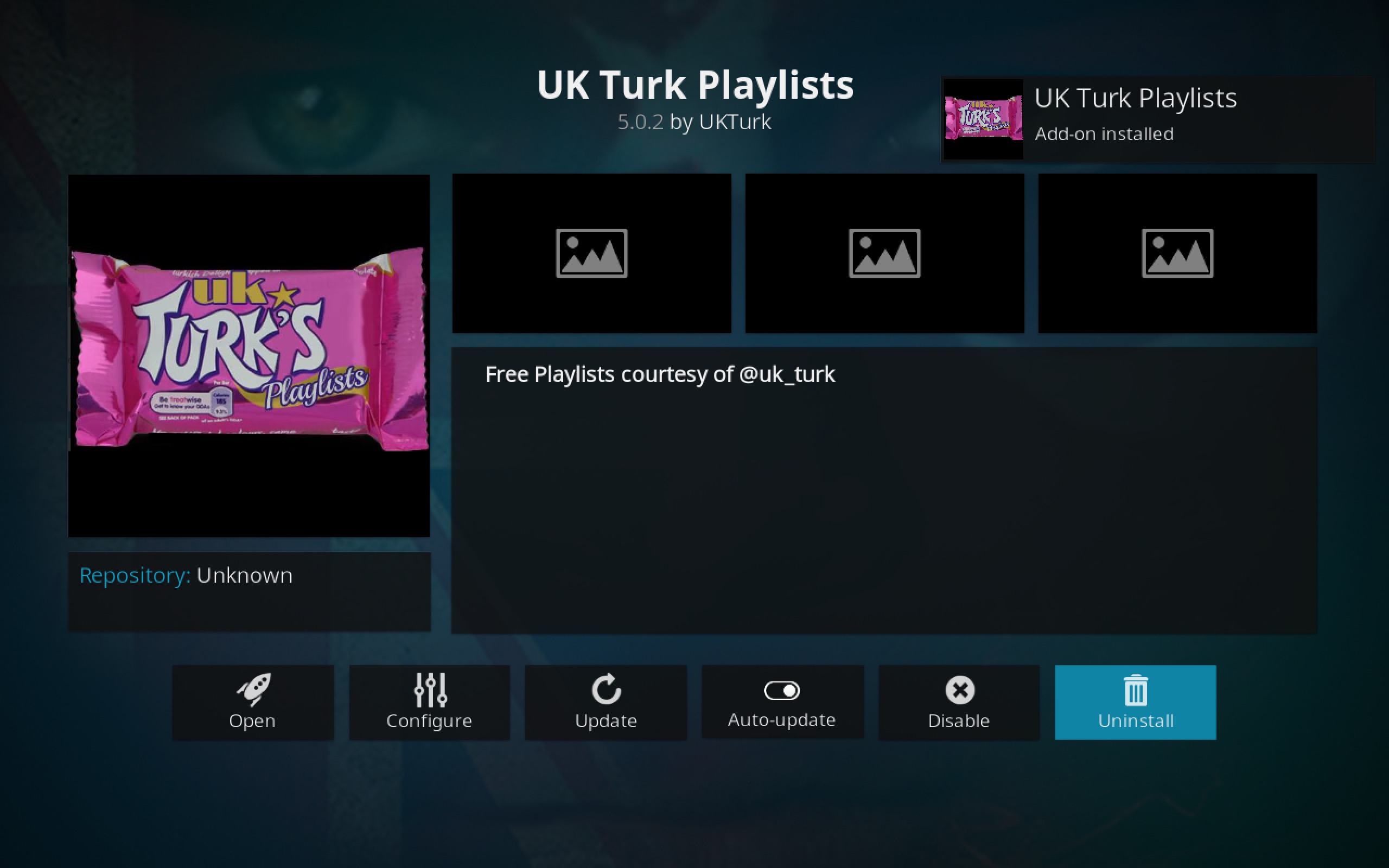 The UK Turk Playlists add-on is one of the oldest and best resources for movies, TV shows, live sports, and just about everything else you can imagine. Variety is its biggest strength, but you'll also find great quality streams with an impressive reliability record. You can dive in and check the UK Turk sports section to look for F1 streams. Availability isn't guaranteed, but it's a great add-on to check when other resources fail.
To get this add-on, check out our full guide on how to install UK Turk Playlists.
Conclusion
Ready for your live F1 racing? It doesn't take much to get Kodi set up with the right add-ons to access TV shows, movies, on-demand content, and live sports. The add-ons are safe and easy to use, and the streams are generally a good quality. Best of all, Kodi works on just about any device you own, allowing you to watch F1 on tablets, smartphones, and even Amazon Fire TV Sticks!