We are reader supported and may earn a commission when you buy through links on our site.
Learn more
Non Stop Kodi Add-on – Install Guide, Great Range of IPTV Channels
The new year has seen a influx of new IPTV addons emerging into the Kodi marketplace. Developers are seeking to take advantage of the gaps that have been left by the various addons and repositories which were shut down towards the end of 2018. Inevitably some of these addons are better than others, but at first glance, the Non Stop Kodi addon appears to be one of the better ones.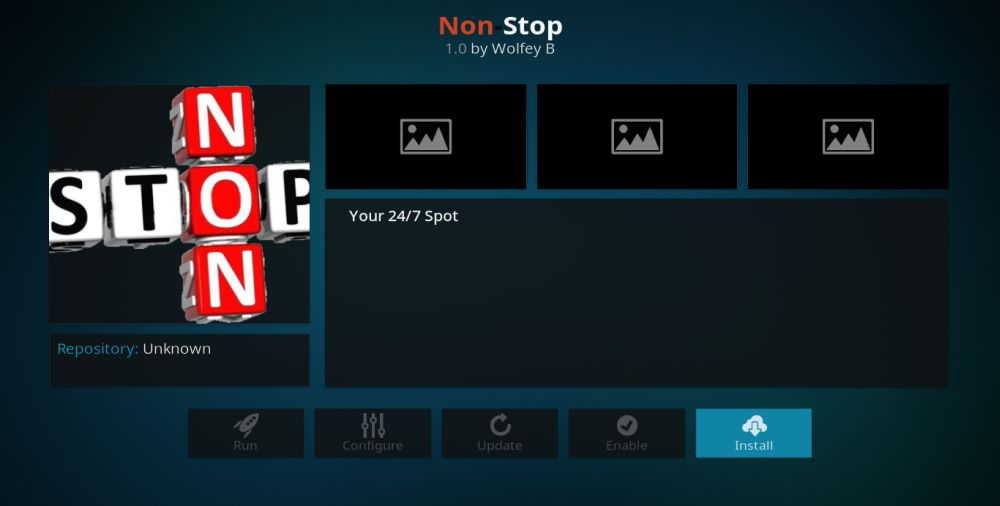 Available on the Where The Monsters Live Repository, this addon has a great range of IPTV channels available. But in addition, you can also find plenty of music options, a range of camera feeds, and much more besides. In this guide, we will tell you everything you need to know about the Non Stop Kodi addon, including a comprehensive review and a clear step-by-step guide on how to download and install it.
30-days money back guarantee
Before You Download the Non Stop Kodi Addon – Install a VPN
If you are planning to watch IPTV coverage via Kodi and addons such as Non Stop, it is very important that you always use a VPN. This is because users of addons such as this have been targeted by copyright holders who have claimed that they are in breach of copyright by using such addons. Some users have received legal letters or even faced further legal sanctions just for using unofficial Kodi addons. But a VPN can offer you some protection. It will encrypt all of your online data and change your IP Address while streaming content on Kodi. This helps to keep your online activity private and safe from prying eyes. These days it is not a question of whether to use a VPN, but which provider to sign up with. And we can help you there too!
The Best VPN for Kodi – IPVanish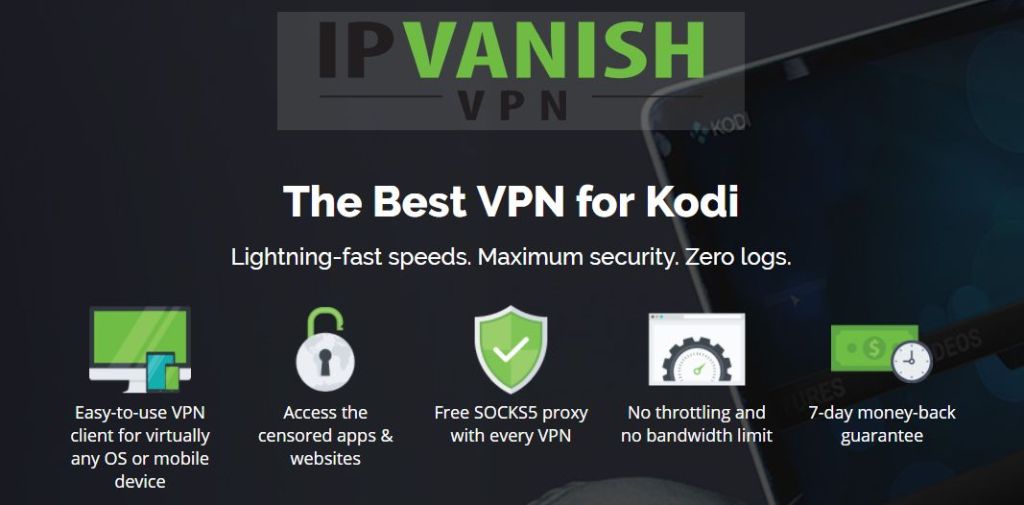 Our testing has concluded that the best VPN for Kodi users is IPVanish. This provider offers the fast and consistent connection speeds that Kodi users need to stream IPTV reliably. But it also combines these speeds with strong encryption and top privacy protections too. This includes a no user logs guarantee that you can trust.
The IPVanish server network is consists of more than 950 servers in 60+ countries around the world and allows Kodi users to unlock content from just about everywhere. There are no restrictions on either file types or data amounts you can use either, which is ideal for Kodi users who want to stream plenty of live TV. IPVanish also offers apps for just about every device imaginable too, including the Amazon Firestick. Our conclusion is that IPVanish is a great all-round VPN with everything a Kodi user needs.
IPVanish offers a 7-day money back guarantee which means you have a week to test it risk-free. Please note that Addictive Tips readers can save a massive 60% here on the IPVanish annual plan, taking the monthly price down to only $4.87/mo.
How to Install the Non Stop Kodi Addon
Non Stop is a new addon and can be found in the amusingly named Where The Monsters Live Repository. It is likely that you haven't used this repository before, so you will need to download and install it as a source before you can add Non Stop to your Kodi addon library. Fortunately, this is a fairly straightforward process, but to help you through it, we have compiled this helpful step-by-step guide:
Non Stop Kodi Addon Review
The new Non Stop Kodi addon is billed as a new IPTV addon, but in actual fact it is a great deal more than that. Its main menu shows that it models itself as a 24/7 entertainment source, and that means live TV and much more. With everything from kids TV to music and even global webcams, there is so much to enjoy that you find yourself hooked on this addon 24 hours a day, 7 days a week, 365 days of the year. To give you a brief overview of exactly what the Non Stop addon has to offer, here is a brief rundown of each of the main menu options: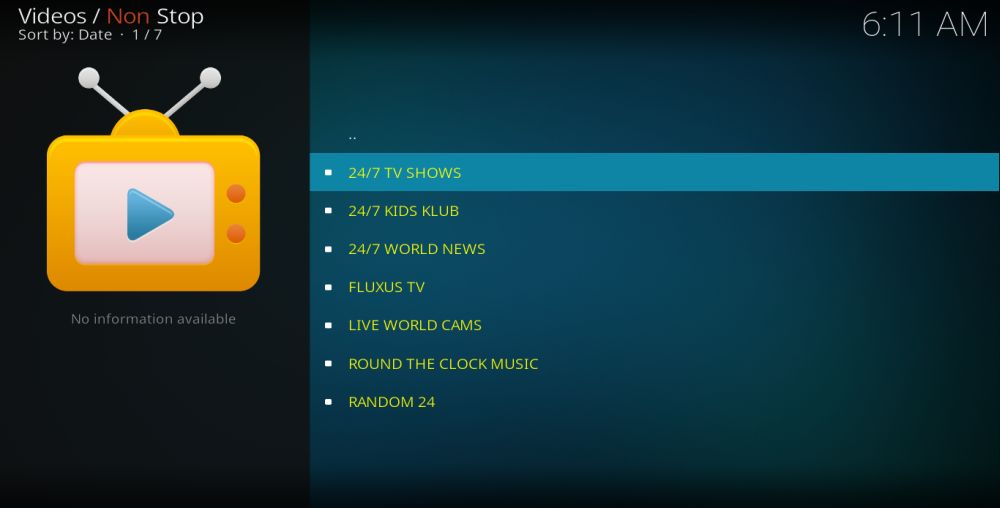 24/7 TV Shows
This menu option is home to the Non Stop addons extensive selection of TV content. It is broken down by individual TV shows, which are listed alphabetically by name. There were 570 TV shows to choose from at the time of testing, and this number can be expected to grow substantially in the weeks and months ahead. The content includes everything from the latest hit shows to retro classics. Clicking on a TV will lead a short wait as the links are loaded. The content is mostly American at the moment, but again the selection can be expected to grow as the addon matures.
24/7 Kids Klub
This section offers a huge range of family-friendly content that you can enjoy together or let your kids explore at their leisure. There is a submenu which allows you to choose from 24/7 Random Cartoons, which will just begin to play a random cartoon stream, 24/7 Select Cartoons, which allows you to choose from almost 1,400 different cartoons (some of which are aimed more at adults than kids, so beware!), and 20 Random Movies, which plays a series of movies on cycle.
24/7 World News
This menu tab links to a list of global 24-hour news channels. At present, there are just under 30 to choose from, but again this is likely to grow in time. Clicking on a link will start a live stream of the channel in question.
Fluxus TV
This menu tab is the main IPTV section of the Non Stop Kodi addon. It consists of more than 1,300 channels which will play with a single click. The channels are listed based on their country of origin, with the USA at the top. The list is extensive but not totally comprehensive, but in testing, all of the links seemed to work, which definitely to their advantage.
Live World Cams
As the name suggests, this section provides links to CCTV cameras from around the world. There are almost 150 you can choose from at the moment. They cover locations from all over the world, with urban locations, but also natural phenomena and even cameras watching animals available to choose from.
Round the Clock Music
This tab takes you to a list of 32 radio streams which offer round-the-clock music. There are stations from across the globe and most music tastes appear to be catered for. The list seems likely to be expanded over time, but now there is still plenty of music to keep your feet tapping.
Random 24
This final menu option is slightly curious as it offers 31 random links to TV shows Most appear to be kids content, but when we tested the QVC Shopping Channel, a Christian TV Station, and two Martial Arts Movies links were included too. If you are looking for inspiration, we guess you could try here, but otherwise, we were not quite sure what the purpose of this tab was.
Non Stop Kodi Addon Pros
There is a lot of content to be found on the Non Stop Kodi addon, but inevitably at this early stage in its development, some works better than others. At the moment, it is the IPTV channels options where Non-Stop is excelling. There is a huge range of channels available, organised by country, and able to start streaming with a single click. In testing, almost all of the links were working and most streamed content with a good quality.
The Non Stop addon is also well-designed and easy to navigate, although we did find a couple of the menu options a little misleading first time out. But for IPTV fans, there is much to praise here. A large selection of high-quality streams is what most IPTV users are after, and Non Stop definitely delivers.
Non Stop Kodi Addon Cons
The Non Stop Kodi addon is not always the quickest to use. When clicking on a show, the pop-up box will warn you that loading the streams will take up to 30 seconds. However, there were more than a few links where it took longer, which is disappointing. It is to be hoped that as this addon beds in, these little bugs can be ironed out.  We also encountered a few unplayable streams too. You would hope that a new addon would not have more than one or two broken links, but we they were rather more regular than that and again this is something the developers can improve on.
Currently, clicking on a show or link in the TV Shows or Kids Klub sections seems to start an episode at random or a rolling cycle of content. This is great is you are looking for something to quickly subdue the kids or just to be a noise in the background, but not ideal if you actually want to watch a series from start to finish. It is to be hoped that as the addon develops, this becomes an option in the settings menu rather than the default setting it is at the moment. The developers need to decide whether they want Non Stop is going to be an IPTV addon or an all-in-one addon. At the moment, some sections of Non Stop are neither one nor the other.
Conclusions
There is much to praise about the Non Stop Kodi addon, but it does still have some issues too. For IPTV, it is already one of the best addons around. But other sections are rather confused, giving the appearance of on-demand content, but then failing to deliver that. There were too many broken links for a new addon too, but these are all issues that should be resolved by the developers in time.
Tell us your thoughts on the new Non Stop Kodi addon. How useful did you find our installation guide? How have you found the Non Stop addon to use? Did we miss anything out of our review? We always welcome your thoughts, so please do share them with us and our readers in the comment section below.