We are reader supported and may earn a commission when you buy through links on our site.
Learn more
Firestick running slow? Optimize your Fire Stick for speed
Amazon's Firestick is billed as the ultimate convenience in streaming, but what can you do if it's running slow? We offer a few tested and proven tips to speed up your Fire TV Stick, and show you how to get the most out of your device with a VPN.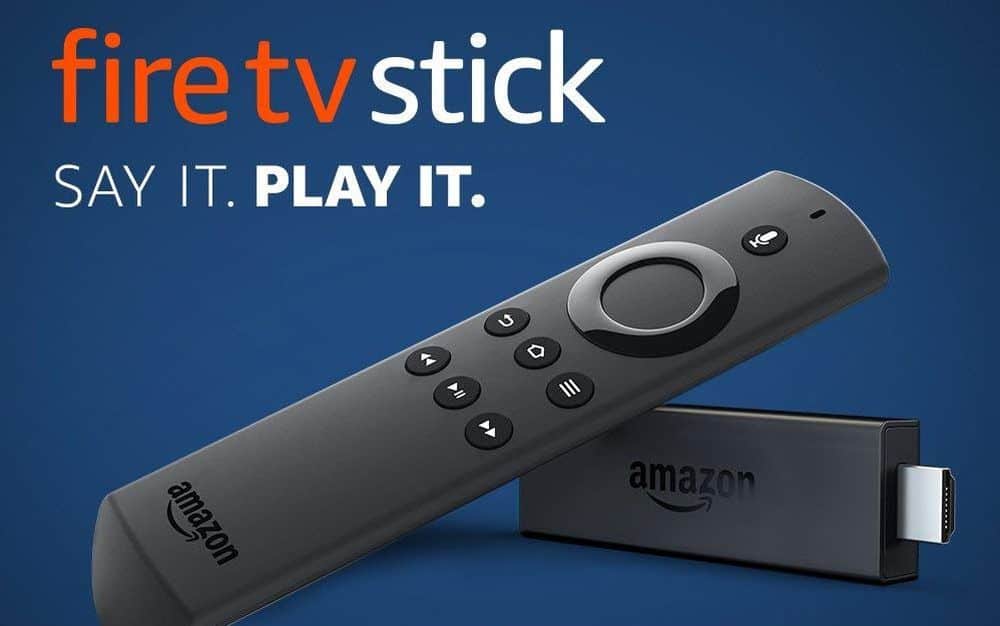 The Amazon Fire TV and Fire TV Stick are inexpensive, portable, yet incredibly versatile little devices. With them, you can stream HD movies, watch live sports, catch up on all of your favorite TV shows, or even sit down and relax with a few games. Setup is easy, too, as all you really need to do is plug them in and enjoy.
Ready to unlock the full potential of your Firestick? Enjoy unlimited buffer-free streams with these secure VPNs:
NordVPN – Best Firestick VPN – NordVPN is the best provider on the market, in no small part due to its compatibility with Amazon's Fire TV streaming stick. Access geoblocked content, stop ISP throttling, and block out surveillance with NordLynx encryption on your side.
Surfshark – An affordable VPN with automatic provisions that can counteract the most sophisticated VPN blockers, including Netflix.
ExpressVPN – The classic choice for streamers, due to its unparalleled network speeds. Recently launched Lightway encryption boosts performance even further.
PureVPN – Spoof into over 140 countries worldwide with one of the industry's largest server networks.
Getting a little extra oomph out of your Fire Stick isn't as difficult as you might think. Though the device is minimalist in every way, Amazon has configured it by default to run with a few cosmetic extras and other niceties, all designed to make the streaming experience look and feel more slick. With the tips and tricks below, you can optimize your Fire Stick for speed, get rid of lag and slowdown, and say goodbye to your slow Fire TV device, no hacking required!
30-days money back guarantee
Fire Stick Slow? Tips and Tricks to Optimize Fire TV For Speed
Now that you've got your Fire TV locked down and secure, it's time to employ some tweaks to squeeze out the best speeds possible. Don't put up with a sluggish or lagging interface; and don't let your movies buffer and stutter all day long!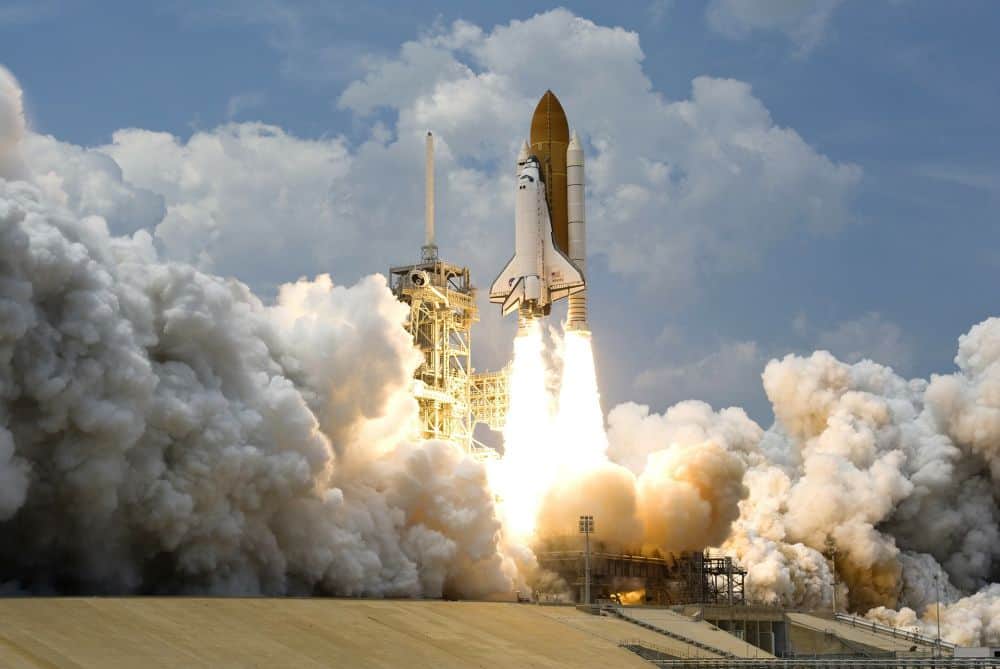 Speed up Your Fire Stick with an Update
Fire OS updates come out at regular intervals. They often add new security features or minor interface tweaks, but they can also add speed boosts to your Fire TV. To make things faster, smoother, and easier to use, make sure your Fire Stick device is running the latest version of its operating system.
Follow the steps below to check your Fire TV for OS updates and install them right away.
Open your Fire TV interface and go to the home menu.
On the menu items at the top of the screen, scroll to the right and choose Settings.
Scroll right and select Device.
Choose Check for System Update and confirm in the next window.
The Fire TV Stick will automatically look for new software. If it's available, you'll be prompted to download and install.
Gain Speed by Uninstalling Apps
There's nothing wrong with adding apps to your Fire TV. That's what they're made for, after all. Over time, though, you'll probably notice your old Fire Stick doesn't run as fast as it did when it was brand new. This is caused by multiple apps checking for updates or running processes in the background.
You can quickly gain some speed back by uninstalling anything you don't need. Non-essentials like utility software or just-for-fun apps are a great place to start. Some sideloaded and third party apps are also likely to cause problems, so put those in your crosshairs, too.
For each app you think you want to get rid of, follow the steps below to remove it from your device. It only takes a second, and it works with any app on your Fire Stick system, regardless of origin or type.
Open your Fire TV and go to the home menu.
On the menu items at the top of the screen, scroll to the right and choose Settings.
Scroll right and choose Applications.
In the Applications menu, move down and choose Manage Installed Applications.
Scroll until you find the app you want to uninstall.
Select the app and a new screen will open. Scroll down and choose Uninstall.
A secondary screen will open. Choose Uninstall again.
After a moment the app will be deleted from your Fire TV device.
Repeat the process for each app you want to get rid of.
After uninstalling an app or two, you'll likely notice an immediate boost in your Fire TV's speed. If not, try deleting a few more apps, then restart your Fire Stick (see below).
Restart Your Fire TV
Practically no one ever turns off their Fire Stick. They have such a low power profile and wake from sleep so quickly, it's usually a lot easier to just leave them on. Over time, however, this can lead to interface slowdown or even buffering issues. A quick reboot will clear out the cache and give your Fire Stick a noticeable boost in speed. Follow the steps below to reset everything and see what happens.
Open your Fire TV and go to the home menu.
On the menu items at the top of the screen, scroll to the right and choose Settings.
Scroll right and select Device.
Choose Restart and confirm in the next window.
The Fire TV Stick will automatically reboot and be ready to stream again in just a few moments.
Turn Off Unused App Settings
When an app is installed on your Fire TV, it occasionally pings Amazon's servers to look for upgrades. This only takes a fraction of a second, but if you have dozens of apps installed, it can eat up a lot of time.
We'll start by turning off automatic app updates:
Open your Fire TV interface and go to the home menu.
On the menu items at the top of the screen, scroll to the right and choose Settings.
Scroll right and select Applications followed by Appstore.
Go to Automatic Updates and toggle it to off.
While you're in the applications menu there's another setting you can change for a small speed boost. This won't have much of an impact on your overall experience, but it's a good idea to toggle it in the name of privacy.
Go back to the Applications screen under Settings.
Find the item named Collect App Usage Data
Click to turn it off.
Factory Reset for More Speed
Sometimes all the tweaking in the world can't bring your Fire Stick back to its former glory. If this is the case, you can always run a quick factory reset to return things to their default "out of the box" settings. This is almost guaranteed to make things run faster.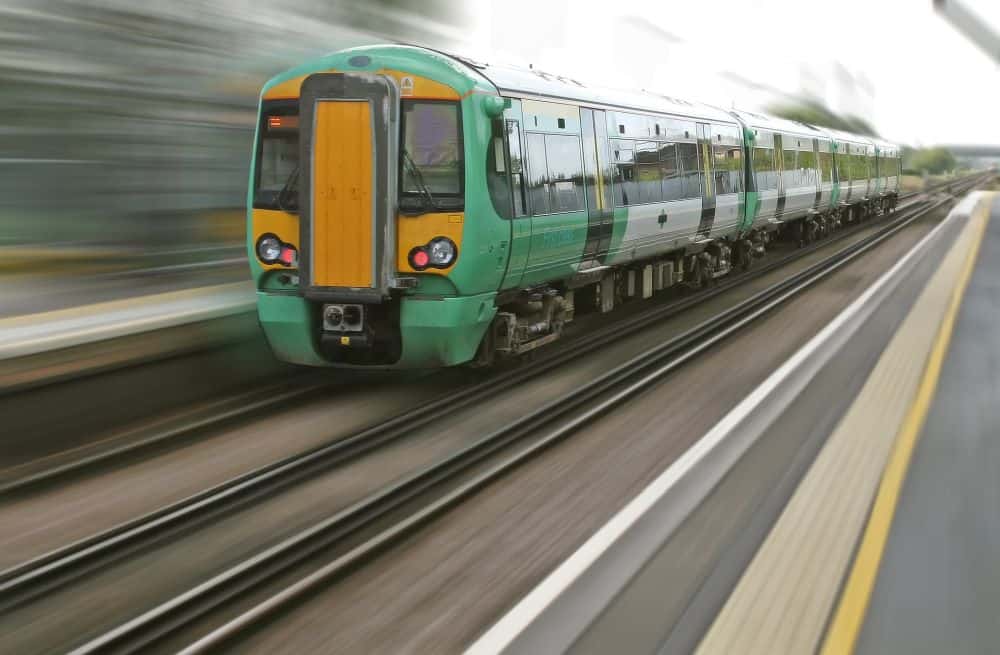 Performing a factory reset will erase everything on your Fire TV, including app downloads and software you sideloaded. Your purchases will be saved, of course, but you'll need to sign in and re-download everything once the reset is complete.
There are two methods for performing a factory reset on Fire TV:
For the first, navigate to Settings, followed by Device. Scroll to the bottom and choose Restore to Factory Defaults. Confirm your selection and the Fire TV will automatically carry out the reset.
The second method is to hold down both the back button and the right key on your Fire TV remote. Keep them pressed for 5-6 seconds, then a factory reset warning will pop up. A timer counts down before the process automatically begins, so if you change your mind, you only have about 20 seconds to cancel.
Do Cache Cleaning Apps Work With Fire TV?
Most Android app stores, Amazon's included, are packed with cleaning apps that claim the ability to make your device run faster and smoother, all at the touch of a button. While many of these could create temporary speed boosts, by and large they're not worth the time or effort.
Cache cleaning apps do what Android devices automatically do on their own: manage temporary file storage. If you leave Android to handle things itself, you'll often have better results than by forcing a manual clean. Getting rid of cache files the system is actively using can actually slow down your Fire TV, as it will be forced to grab those files again.
So, the short answer is simple: cache cleaning apps don't work. You're far better off sticking with the tips and tweaks outlined in the rest of this article.
Using a VPN Boosts Firestick Performance
More and more people are turning to VPNs to protect their online privacy, even on streaming devices like Fire TV. In an age where government agencies monitor activity, cyber criminals stalk our every move, and ISPs throttle data connections as a result of the loss of net neutrality, you can't be too careful.
Using a VPN is an easy solution to maintain your online privacy. They're fast, secure, safe, and incredibly easy to use. Below we've compiled a list of the most important criteria you should be aware of when researching a potential VPN, followed by a handful of the best recommendations. Keep these in mind when signing up for a new service and you can enjoy all the benefits of a VPN without any of the drawbacks.
Evaluating the Best VPN for Amazon Fire TV
Speed and security are always important when it comes to finding a good VPN, but it's not quite as simple as that, unfortunately. You also need to take into consideration the Fire Stick's unique operating system and low powered hardware.
App compatibility – To use your VPN, you need to run software on your Fire Stick. If the service doesn't support Fire TV, you're out of luck.
Fast downloads – What's the point of speeding up your Fire Stick if your second-rate VPN just slows it down?
Zero-logging policy – Your data simply isn't truly private if a VPN keeps activity logs.
Best VPNs for Firestick and Fire TV
Ready to grab a great VPN for Fire Stick and enjoy some fast online streaming? Any of our recommendations below are perfect for the job!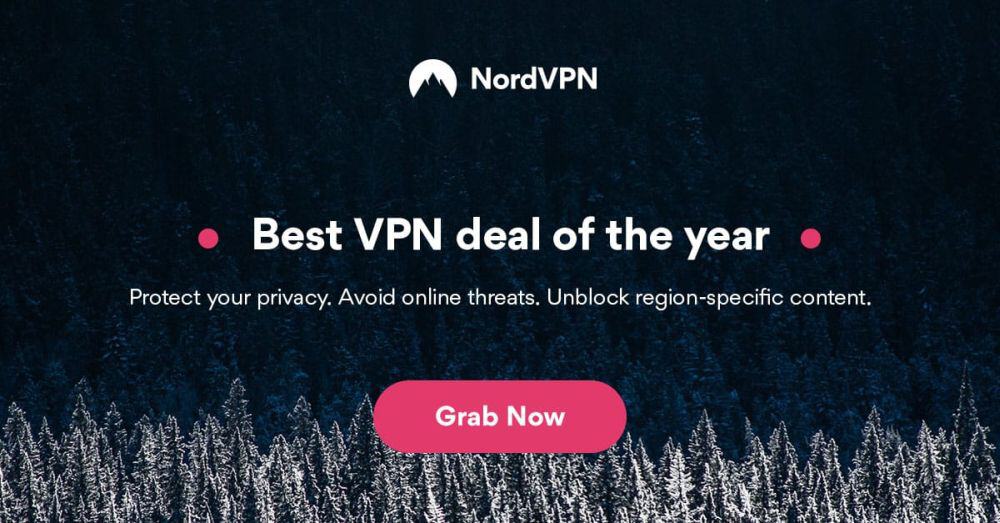 NordVPN is one of the fastest VPNs around, a feat it accomplishes thanks to an insanely large network of servers. The list is constantly growing, but right now NordVPN offers over 5,500 servers in 59 countries, all with unlimited bandwidth and unlimited server switching. This amazing variety lets NordVPN deliver fast speeds to all of its users regardless of location. There are also unique services only NordVPN can offer, including protection against DDoS attacks, double encryption, and onion over VPN.
NordVPN includes every feature you need to stay safe, from 256-bit AES encryption to DNS leak protection, an automatic kill switch, and an amazing zero-logging policy that covers time stamps, DNS requests, IP addresses, and traffic. It's also extremely easy to use, with smart, intuitive software designed for all modern devices that handles all of the heavy lifting. When you need solid, fast protection, just fire up NordVPN and you?re set.
Read our full NordVPN review.
Pros
Works with Netflix, BBC iPlayer without breaking a sweat
Over 5,400 servers in 61 countries
DNS leak protection, kill switch
Extra-secure Double VPN for data encryption
Live Chat Support.
Cons
Apps can be a bit cumbersome to use.

Surfshark is the newest VPN on this list by quite a few years, but it's wasted no time in establishing itself as one of the best values on the market. You get military-grade 256-AES-GCM encryption via OpenVPN, IKEv2/IPSec, and WireGuard–each protocol specially geared for maximum protection and minimal latency and slowdown. This translates into buffer-free Firestick streams, no matter which of their over 3200 servers in 65 countries you connect to.
And due to their expansive network, you can spoof into almost any corner of the globe, unblocking a literal world of streamable content. For more stubborn sites and services like Netflix, you can bypass proxy bans and VPN blockers with Surfshark's built-in smart DNS and obfuscation features, neither of which require user input. Thus, this provider has the reputation to "just work" with unblocking streaming sites.
Surfshark never keeps logs of your activity, and indeed their RAM-only network infrastructure makes this next to impossible even if they wanted to. This provider offers slick, responsive apps for Firestick, complete with an intuitive interface anyone can use effectively.
Pros
Robust servers blast through geoblocks to access your favorite streaming sites
One of the first VPNs to implement RAM-only servers
Clean, dead-simple app interface makes constant security a no-brainer
Based in the British Virgin Islands, where there are no data retention laws
Responsive customer support available 24/7.
Cons
Overall, not much to complain about
Apps may be too simplistic for power users.
Read our full Surfshark review.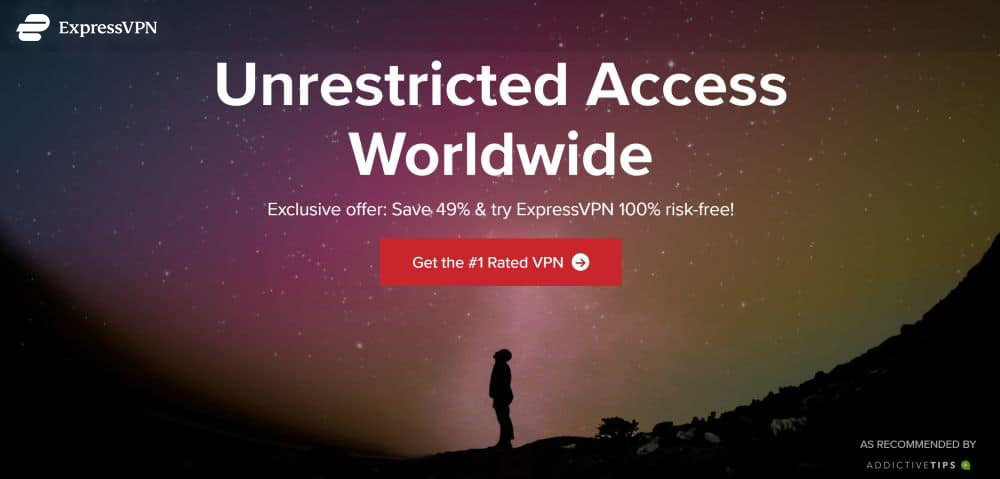 ExpressVPN is a fast and reliable VPN that has a sterling reputation. It's easily one of the most popular VPN services in the world, largely thanks to its wealth of features, intuitive software interface, and wide variety of apps for both desktop and smartphones. This provider is perfect for anyone looking for a reliable VPN but doesn't want to spend hours just setting things up. All you have to do is sign up, install, and you're safe!
ExpressVPN offers a wide range of privacy features to keep you protected online, including 256-bit AES encryption, a zero-logging policy on all traffic, and both kill switch and DNS leak protection. ExpressVPN's server network covers over 3,000+ locations in 94 different countries, giving you plenty of options for a fast connection no matter where you live or travel to.
As a nice bonus to Fire TV and Fire Stick owners, ExpressVPN can be installed directly from Amazon's built-in appstore, allowing for fast and easy protection while you stream.
Read our full ExpressVPN review.
Pros
Unblocking Netflix USA, iPlayer, Amazon Prime
Fast serves with minimal speed loss
OpenVPN, IPSec & IKEv2 Encryption
Strict no-logging policy
Customer Service (24/7 Chat).
Cons
Month-to-month plan has high cost.
PureVPN delivers more than just standard VPN protection. The service offers a full suite of security options to protect you from all kinds cyber threats, making it one of the best ways to stay safe on the internet. With PureVPN you get anti-virus protection, malware shields, app blocking features, and DNS website filters in a single package. Simply download the software and you?re safe.
PureVPN provides standard VPN privacy features on top of its extras, as well. It begins with a zero-logging policy on traffic and continues with an automatic kill switch, 256-bit AES encryption on all data, and DNS leak protection. These work together to keep your data secure no matter what. And with PureVPN's self-owned network of 750 servers in 180 different countries, you're guaranteed a fast connection at all times, as well!
PureVPN brings these excellent features to Fire TV with a fantastic app you can install directly from the Amazon appstore. Just grab it, sign in, and enjoy.
Other Causes of Slowdown on Fire Sticks
Not all speed problems can be fixed with software tweaks. If you're getting video stutter, are stuck on buffering screens, or just can't seem to connect to the internet, chances are there's an external problem affecting your Fire TV. If you've tried everything above, run through the list in the following section to see if you can regain some speed.
Check your Wi-Fi – Wireless internet isn't the most optimal way to connect streaming devices. Unfortunately for Fire TV Sticks, its the best we've got. Make sure your device is as close to the router as possible for optimal signal strength.
Hardware limitations – When it comes down to it, the Amazon Fire Stick isn't a high powered device. You won't be able to squeeze the kind of performance out of it that you might get from a smartphone, tablet, or set top Fire TV box. If you're comparing your TV Stick to another device you may be imagining the whole slowdown issue.
Router and modem reboot – A solution to local network slowdown issues is to perform a reset. Turn off your modem and router, wait ten seconds, then plug them back in in the same order. This can clear channel interference problems and put your local network back on the right track.
Switch VPN servers – If you're run a VPN on your Fire Stick you could be having an issue with a laggy server. Open the app on your device and choose a different location to see if that speeds things up.
Turn off your VPN – VPNs are slower than most unsecured internet connections. If changing servers doesn't grant some speed, try disabling your VPN.
Conclusion
Amazon Fire Sticks are amazing little devices. They require practically no setup and stream videos from a huge variety of sources, all at the touch of a button. Slowdown can happen from time to time, but with the tips and tricks above, you can keep your Fire TV running like new, month after month.
Do you have any other tips for speeding up your trusty Fire TV Stick? Leave us your advice in the comments below!