We are reader supported and may earn a commission when you buy through links on our site.
Learn more
How to Stream the World Cup 2018 Russia for Free, No Cable Subscription Needed
Eager to watch the 2018 FIFA World Cup but worried your cordcutting habits might get in the way? Don't worry, you can still get your football fix without cable, all you need are the right resources and a little time!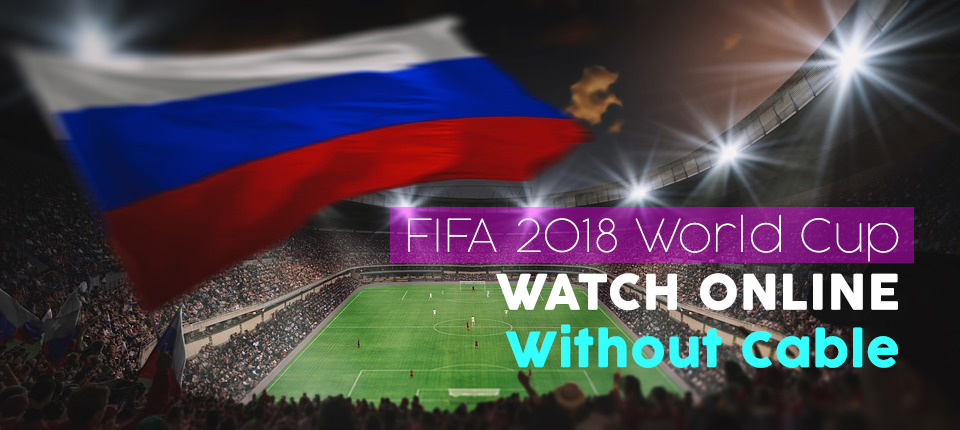 The FIFA World Cup takes place this year in Russia starting June 14. Football fans worldwide will settle in for a full month of soccer madness, with dozens of teams competing for the trophy. Most football fans won't be able to attend the games, but that's why online streams are so great. Read on for our full guide on watching the full World Cup without cable!
30-days money back guarantee
The Importance of Using a VPN
Whether you're streaming live sports from across the world or just checking your social media accounts, using a reliable virtual private network is one of the most critical things you can do to protect your privacy. VPNs create a secure tunnel between your device and the internet, locking down every packet of data to prevent outside parties from monitoring your activity. They even help defeat internet fast lanes in areas where net neutrality is under threat.
VPNs keep you safe, but they also provide added benefits not available from other services. The most useful of these is virtual location selection. With a VPN active you can choose which country your IP address originates from with a few quick clicks. This is perfect for defeating geo-restrictions on movies and TV shows, and depending on your situation, it may be your only lifeline to watching the World Cup without a cable subscription!
To watch the 2018 World Cup online, we recommend IPVanish — they are the best VPN for watching live sport events.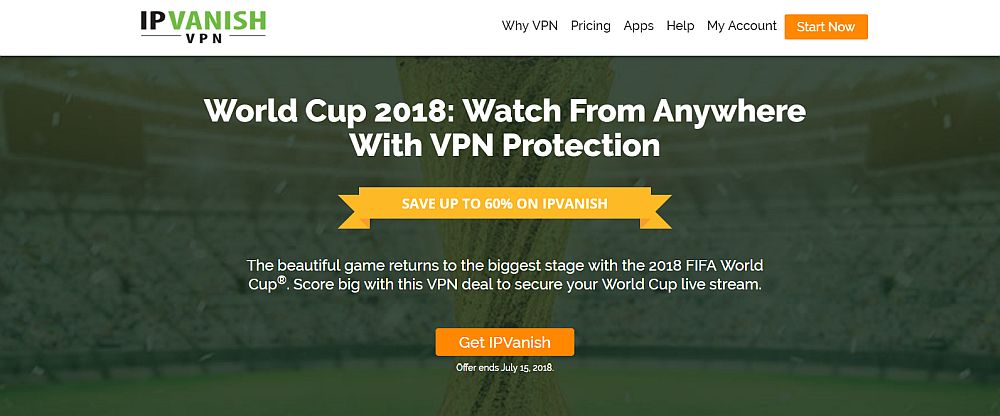 VPNs have an unfortunate reputation for being a little on the slow side. IPVanish is a notable exception. The incredibly fast and reliable service provides superb download and streaming speeds for users around the world, all without bandwidth limitations or speed caps. This means you can log in and start streaming HD sports without any traces of lag! IPVanish runs a network of over 950 servers in 60 different countries as well, so you can rest easy knowing you'll always have a good connection.
IPVanish protects your data with extremely secure 256-bit AES encryption, a zero logging policy on all traffic, DNS leak protection, and an automatic kill switch. These features provide full access to torrents, P2P networks, and Kodi streams without risking identity leaks.
IPVanish offers a 7-day money back guarantee which means you have a week to test it risk-free. Please note that Addictive Tips readers can save a massive 60% here on the IPVanish annual plan, taking the monthly price down to only $4.87/mo.
Learn more by reading our full IPVanish review.
Watching the World Cup without Cable – Broadcast Options
With over 1 billion people tuning in to catch the 2014 Germany-Argentina match alone, the World Cup is easily the most-watched event on the planet. Broadcasting companies are well aware of this fact, and they go to great lengths to secure the rights for as many countries as they can. This means many people will have instant and free access to World Cup streams on their computer, mobile device, or television, no cable required!
Fox Sports Broadcasts
Fox TV secured the streaming rights in the U.S. for the 2018 FIFA World Cup. This is great news for sports fans, as Fox is available to just about everyone in the country, even without cable subscriptions.
If you have network access to a local Fox affiliate, chances are you'll be able to tune in to Fox Sports and watch all the action as it commences. Availability will be different depending on your specific location, of course. Select highlights and exclusive content will also be available to stream on the Fox Sports soccer website.
Fox does offer streaming access to its sports content via its Sports App. Unfortunately, this requires active cable subscription login details in order to work. If you have an existing cable account you should be able to watch the World Cup on any non-PC device. If you're a cordcutter who prefers to do things without cable bills, keep reading for more alternatives.
Watch on Telemundo
Spanish-speaking futbol fans in Latin America will also have easy access to World Cup games. A partnership between NBC and the Telemundo broadcasting service will introduce broadcast and online streaming content for much of the serviced area, including Mexico and Central America. Availability will vary on a per-country basis, so be sure to check with your local station to see if World Cup action will be available without a cable subscription.
Fox Sports on Twitter
In January 2018, Fox Sports announced an exclusive live FIFA World Cup show will be broadcast on Twitter along with most of the matches. The show includes highlights, recaps, previews, and full commentary for every kick and every goal. It will be available to anyone in the U.S. by visiting the Twitter site and clicking on the video feed. No login is required, just sit back and start streaming.
Cordcutting Options – Watch the World Cup without Cable
Dozens of high profile companies have gotten in on the cordcutting business in recent years. With countless people dropping cable subscriptions in favor of online TV, they haven't had a difficult time attracting customers! Many of these companies will be delivering World Cup content as part of their usual package offerings. Below are some of the best and least expensive options for watching the action without cable.
Hulu with Live TV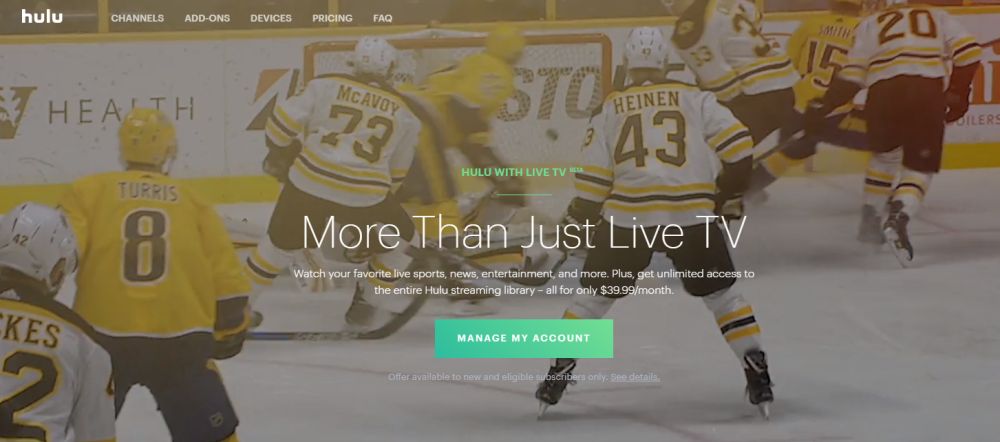 Hulu rapidly became one of the best ways to watch live TV in the U.S. and Japan. The service features thousands of on-demand movies and TV shows, complete with brand new releases the day after they air.
The company expanded into the live TV marketplace with its latest offering, Hulu with Live TV. This add-on service gathers dozens of cable and broadcast channels and lets users watch them as often as they like, no limitations involved.
The best part of this offer is that Hulu with Live TV's basic subscription includes Fox, FS1, and FS2, all channels that will be streaming World Cup games. All you have to do is sign up with Hulu's live TV service, then settle down and get ready to enjoy some soccer.
YouTube TV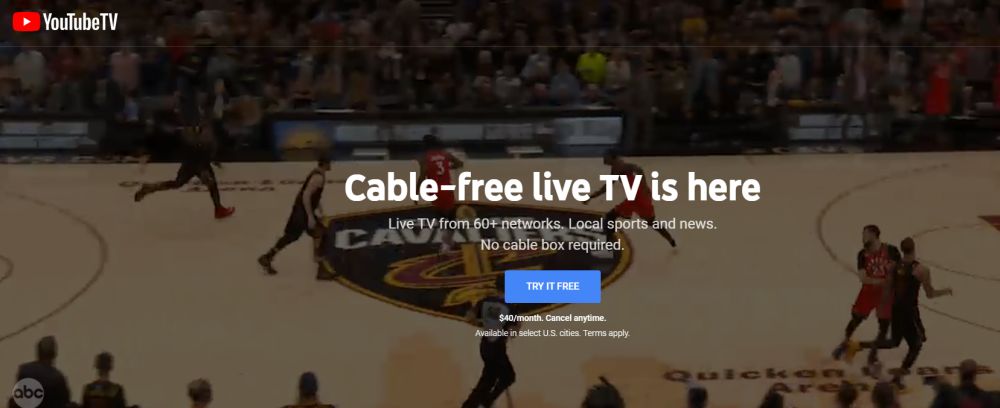 YouTube has joined the competition with its own take on a live TV streaming service. Several dozen broadcast and network channels are available for a single monthly subscription fee. No restrictions, no hassle–just a ton of TV delivered to your home.
In all honesty, the YouTube TV service isn't anything unique, but it includes built-in support for YouTube Red and has a familiar interface supported by almost every streaming device around, so it's hard to argue with the convenience factor.
YouTube TV's live subscription service is available in the U.S. for $40 per month. It includes a week long free trial, so you can give it a shot when the World Cup starts to see if it fits the bill.
Sling TV

Sling TV is one of the longest-running live TV services around. The company made headlines by offering basic subscriptions along with an "a la carte" selection of channels. Basically, you choose the channels you want and only pay for that content, something the cable companies simply can't match.
Sling TV is going for World Cup fans with a full page advertisement showcasing the service's soccer options. This includes more standard options than most other services provide, such as ESPN, ESPN Goal Line, RedZone, PAC-12, SEC Network, and dozens more. World Cup channels on Sling TV include both FS1 and Fox, which will be available to most customers in all the subscription plans. You'll also find support for international World Cup broadcasts in Spanish, French, Arabic, Polish, and Portuguese.
Sling TV offers a seven day free trial. Subscriptions are then 20 USD per month for over 30 channels, with new content available as you see fit.
DirecTV Now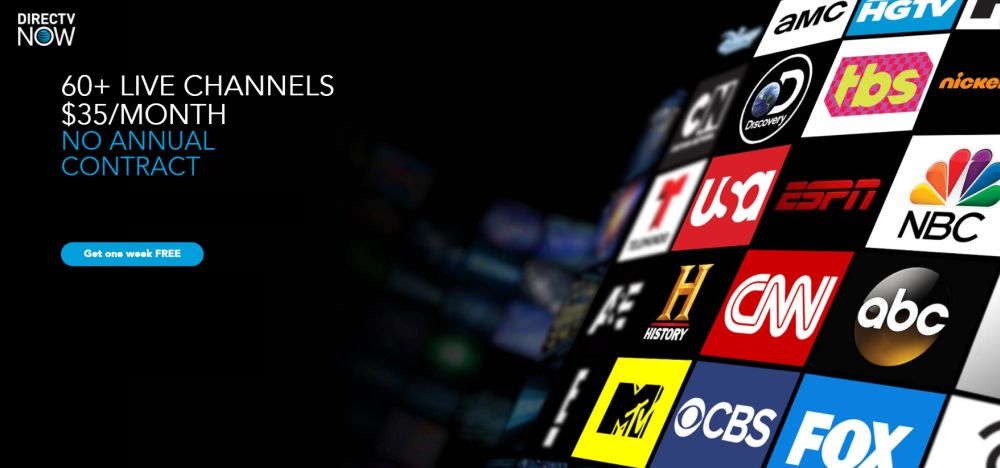 The satellite TV service spun off its own streaming company several years ago, and a lot of customers are extremely satisfied with the results. DirecTV Now delivers over 60 live channels to a variety of devices, all without contracts or limitations. Most of these channels are available in standard cable packages in the U.S., but users will also get a healthy selection of broadcast to choose from.
For sports, DirecTV Now includes channels like ESPN, NBC Sports, Big Ten Network, and a handful of regional sports options. Crucially, you'll also get access to Fox and FS1 for live World Cup coverage straight from your favorite streaming device, no cable subscription required.
If you're on the fence about trying out DirecTV Now just for soccer, you can try a one week free trial, then enjoy three months of service for just $10. That's plenty of time to catch every World Cup game.
PlayStation Vue
Sony's PlayStation Vue service sticks to the basics when it comes to its live TV offerings. After enjoying a free week long trial, subscribers get access to a series of package tiers with both cable and broadcast options. Depending on your viewing habits it could end up being more expensive than some streaming services, but it still offers reliable access to World Cup matches on a variety of devices.
PlayStation Vue includes the FS1 and Fox channels that will be broadcasting World Cup games as they air. It also comes with login credentials for Telemundo showings along with basic sports channels like ESPN, NBA TV, and Big Ten, all without the need for a cable subscription.
FuboTV
This lesser-known streaming service is built from the ground-up for sports fans. The company offers over 70 live channels with a variety of TV and movie options, the most important of which include FS1 and Fox, which will be airing the 2018 FIFA World Cup. FuboTV even supports Cloud DVR that lets you record up to 30 hours of live footage and watch it at your convenience. This is especially important for World Cup matches, as they may not be showing at a convenient time for you.
While the above options for watching the World Cup without cable are fast, efficient, and pretty easy to use, they may not fit all of your needs for live sports viewing. Many of them are only available in the U.S., for example, and a VPN won't always let you cut through the region locks. Should you just give up and wait for the next World Cup? Of course not! Kodi is here to save the day.
Kodi is a free and open source media center app that supports a huge variety of third party add-ons, many of which source live sports streams from around the globe. With the right extensions you can get access to the World Cup on any Kodi-enabled device, all without a cable subscription, and all for free!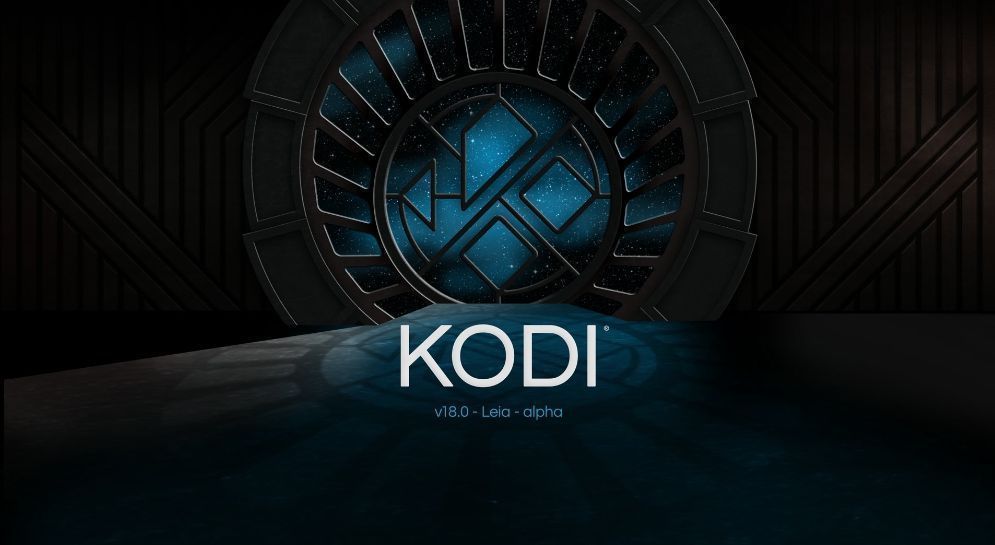 First, Install the Maverick Repository
Most unofficial Kodi add-ons are packaged in repositories. These zip files contain dozens of add-ons, making it easy to download and upgrade content without tracking down tons of different resources. This means you can quickly and easily install several add-ons to stream the content you want, no cable subscription necessary!
The Maverick repo is one of the best Kodi resources for live sports content. It includes three unique sports add-ons with hundreds of sources between them. By following the rest of the steps below, you can install every single one for guaranteed World Cup access when it airs.
Open Kodi and click the gear icon to enter the System menu.
Go to System Settings > Add-ons.
Toggle the slider next to the Unknown sources option. Make sure it's white and to the right, allowing you to install third party repos.
Accept the warning message that pops up.
Open a web browser and go to the official Maverick repository.
Download repository.maverickrepo-3.4.zip and save it somewhere convenient.
Back in Kodi, go to the main menu and choose Add-ons.
Click the box icon and select Install from Zip File.
Navigate to where you saved repository.maverickrepo.zip
From the open box menu, choose Install from repository.
Scroll down and open the MaverickTV repository.
Enter the Video add-ons folder.
Now you can install the individual add-ons you like. See our recommendations below for more information.
Add-on Option 1 – Install the SportsDevil Add-on
SportsDevil is and probably always will be the best all-around sports streaming add-on for Kodi. It's fast and free and comes with a no-frills interface that gets out of the way so you can focus on the game. It doesn't matter if you just want World Cup content or if you need a quick NFL, NBA, NHL, or MLB fix, SportsDevil will deliver.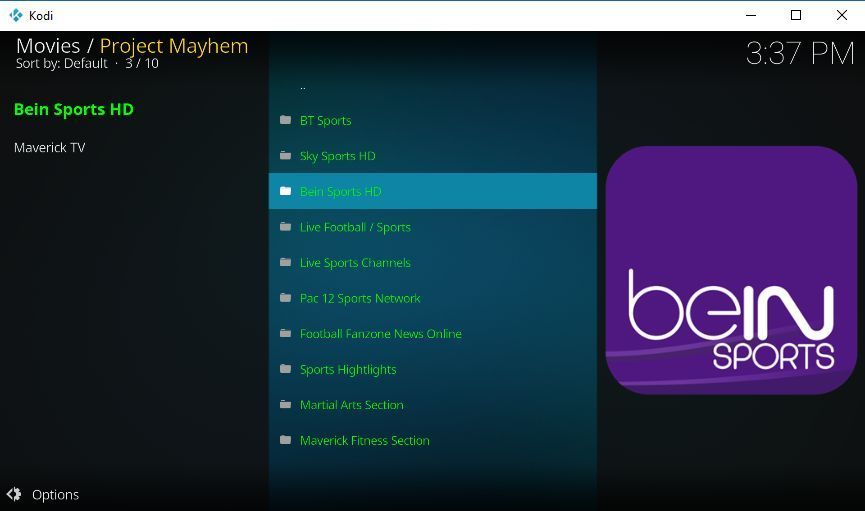 SportsDevil's content is sorted by resource, not sport. This makes things a little confusing for first timers. If it's World Cup soccer you're after, though, these recommendations are a great place to start:
LiveFootball.ws – Delivers live soccer/football content and will be showing most World Cup matches in 2018.
LiveFootballVideo.com – Similar to the above, only with different sources.
Bundesliga-Streams.net – Live sports organized by starting time, including a few soccer/football categories.
Ready to install SportsDevil? Complete the steps above for adding Maverick to your system, then simply choose SportsDevil from the add-ons list.
Add-on Option 2 – Install Project Mayhem Sports
While SportsDevil is the best place to look for World Cup content, it won't always provide the best quality streams. Since you already have the Maverick repo installed, you might as well grab the Project Mayhem Sports add-on for good measure.
Project Mayhem includes dozens of live sports channels from around the world, including BT Sports, Sky Sports, beIN Sports, Premiere League, and Pac 12. World Cup content will be found under the top streaming channels when the events begin to air, so if SportsDevil doesn't deliver, launch Project Mayhem and start searching.
To install this add-on, follow the Maverick repo guide above, then select Project Mayhem from the add-ons installation list.
Add-on Option 3 – Install the Joker Sports Add-on
The third sports add-on in the Maverick repository is Joker Sports, a simple but surprisingly full-featured extension with tons of great soccer, football, baseball, and basketball content ready to stream. It has everything from Pac 12 content to beIN channels, BT Sport, Sky, and dozens more, many of which are in HD, as well!
Joker Sports offers several possible options for free, no-cable FIFA World Cup streams. Most of these are unsorted channels buried in the Live Sports folder, which makes them difficult to suss out. There's also no guarantee FIFA content will appear on game day, either, which makes this a distant third option in your race to watch World Cup matches. Still, it's a good add-on to have on hand in case the above options fail.
To install Joker Sports, follow the Maverick repository install guide above, then get the extension from the add-ons list.
Conclusion
All of the above streaming sources are fast and easy to use, with absolutely no cable subscription required. Sports fans around the globe get worked into a frenzy every time the World Cup starts to air. Make sure you don't miss out on the action!
Which team's got your money to go all the way? Got another way to watch the World Cup we didn't mention? Do you have any questions about using a VPN to unlock content worldwide? Let us know in the comments below!