We are reader supported and may earn a commission when you buy through links on our site.
Learn more
How to Unblock American Netflix in China
It's not always easy to access the movies you want from countries around the world. International copyright laws have created frustrating geo-restrictions on what content you can stream based on your current location. If you want to watch American Netflix shows but are located outside of the U.S., you won't be able to stream anything without resorting to alternative measures.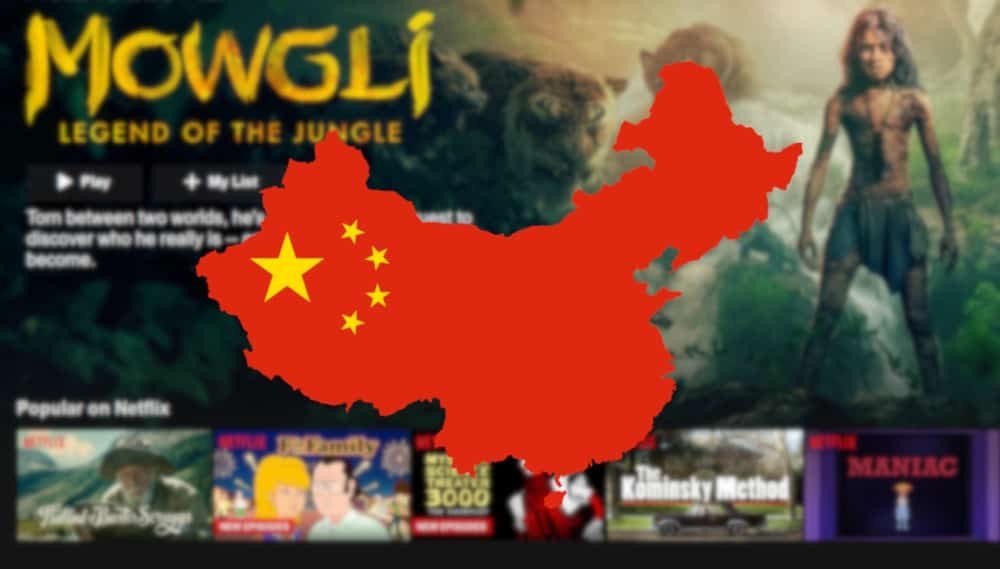 Censorship and region locking issues are extremely severe in some countries, as well. None more so than in China. The government-imposed Great Firewall of China blocks thousands of foreign news and social media sites from access, including streaming services like Netflix, BBC iPlayer, and Hulu, along with social media content from Facebook, Twitter, Pinterest, and more. To access blocked sites in China you need to use a reliable VPN service to protect your data and your identity. You can also use a VPN to unblock American Netflix in China so you can stream movies and TV shows as if you were sitting in the middle of the United States.
Below we cover all you need to know about how to unblock American Netflix in China for all the online streams you can handle.
30-days money back guarantee
VPNs are the best way to unblock American Netflix
Most methods for unblocking content fail miserably in mainland China. This is due to the government's strict control over what data can be sent across the internet. Proxy services are practically useless, which is why most people in China turn to VPNs to protect their privacy, encrypt their data, and unblock all the websites and video streaming services in the world.
What makes a good VPN?
Not all VPNs can be used in China, and even the ones that work have trouble unblocking services like Netflix, all due to strict location filters put in place both by the streaming giant and the Chinese government. If you want to make sure you can really access American Netflix in China, you need to be picky about which VPN you use.
Below are the top criteria used for selecting a VPN that's practically guaranteed to unblock American Netflix. We used these features to select our recommendations in the next section.
Availability in China – Only a few top-tier VPNs still work in China. Be 100% sure yours is one of them BEFORE you go.
Good software – You'll interact with your VPN software every day. Make sure it's easy to use.
Fast servers – Speed is everything when it comes to Netflix movie streams.
Strong device support – Your VPN should work on every device you own, otherwise it can't unblock anything!
Zero-logging policy – Only sign up with VPNs that have a strict zero-logging policy.
Best VPNs to Unblock American Netflix in China
We evaluated the top VPNs on the market to determine which performed the best for accessing Netflix abroad. The following services came out on top, each providing a fast, safe, and secure connection to all the movies and TV shows you can handle anywhere in the world.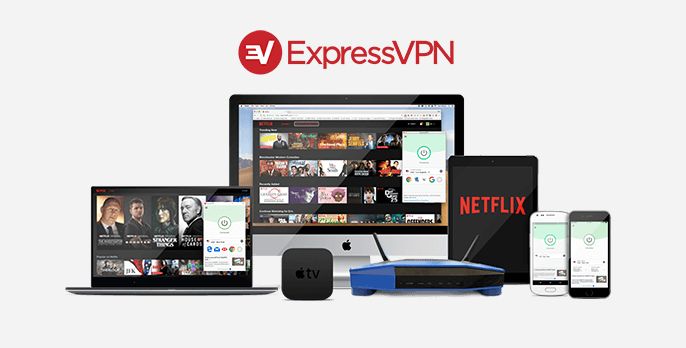 ExpressVPN has an incredibly strong reputation as one of the fastest and easiest to use VPNs on the market. It's also extremely popular with online privacy groups, allowing to the fact that it's so easy to use. With ExpressVPN you can stay safe and secure with just about any device, from PCs to Mac, iOS to Android, all with a few clicks. This gives you the power to unblock countless websites and streaming services from anywhere in the world. Want to access American Netflix from China? ExpressVPN is by far the best way to do it.
ExpressVPN delivers a strong array of privacy features to keep you safe online. Data sent to and from your device is always secured with intense 256-bit AES encryption and backed by a strict zero-logging policy on all traffic, DNS requests, and IP addresses. Information is also protected by an automatic kill switch and DNS leak prevention features, as well. All of these work in concert with ExpressVPN's huge network of 2,000 servers in 94 different countries, giving you a fast and secure connection anywhere in the world.
Want more info? Check out our ExpressVPN review for more details.
Pros
SPECIAL OFFER: 3 months free (49% off - link below)
Super fast, reliable connection
No DNS/IP leaks found
No personal information logs kept
Great customer service via chat.
Cons
Max 3 simultaneous connections
Slightly pricier than competition.
NordVPN is a fast, user-friendly, and extremely popular VPN with a large network of servers and apps. As soon as you join NordVPN you get unlimited access to over 5,100 servers in 62 countries, one of the largest networks in the VPN business. This massive amount of variety delivers incredible speeds no matter where you connect from, including areas around Asia and the United States. It also allows NordVPN to offer unique features like double encryption, protection from DDoS attacks, dedicated IP addresses, and onion routing over VPN.
NordVPN includes everything you need to stay safe online in a single convenient package, from 256-bit AES encryption to DNS leak protection, an automatic kill switch, and a zero-logging policy that covers time stamps, DNS requests, IP addresses, and traffic. It's extremely easy to use on any device with lightweight apps for PC, Mac, Linux, iOS, Android, and other platforms. When you need solid, fast protection, and unparalleled Netflix unblocking features, go with NordVPN.
Learn more about the NordVPN experience in our full NordVPN review.
Pros
SPECIAL OFFER: 2-yr plan (68% off - link below)
Over 5,400 servers in 61 countries
2,048-bit SSL keys and DNS leak protection
Extra-secure Double VPN for data encryption
24/7 Live Chat.
Cons
Not much
Sometimes slow in procesing refunds (but always do).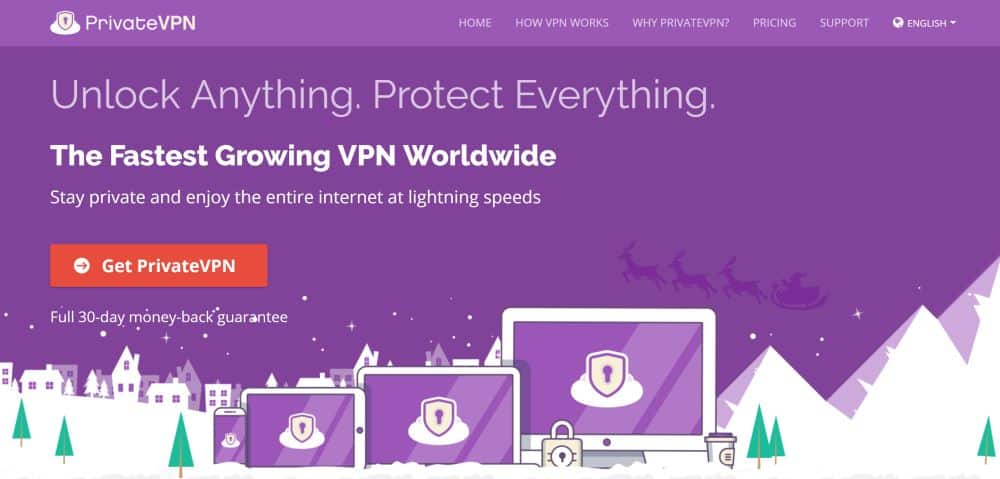 PrivateVPN is a fast and strong VPN that helps you stay secure anywhere in the world, regardless of what device you use or which sites you need to unblock. With PrivateVPN running in the background, you can surf, stream, and shop with complete privacy. Use it on PC, iOS, Android, Mac, and plenty of other platforms, all thanks to the company's lightweight and intuitive software. PrivateVPN lets you connect to the fastest server with just a single click. You never have to worry about staying safe online again, and you can unblock Netflix with the greatest of ease, as well!
PrivateVPN operates a small but reliable network of over 80 servers in 57 different countries. Data is locked down with 256-bit AES encryption to keep your connection safe, and an automatic kill switch and DNS leak protection along with a zero logging policy on all traffic ensure your privacy is never at risk. PrivateVPN is the perfect solution for watching American Netflix from anywhere in the world.
Read more about PrivateVPN's stellar features in our thorough PrivateVPN review.
How and why Netflix blocks videos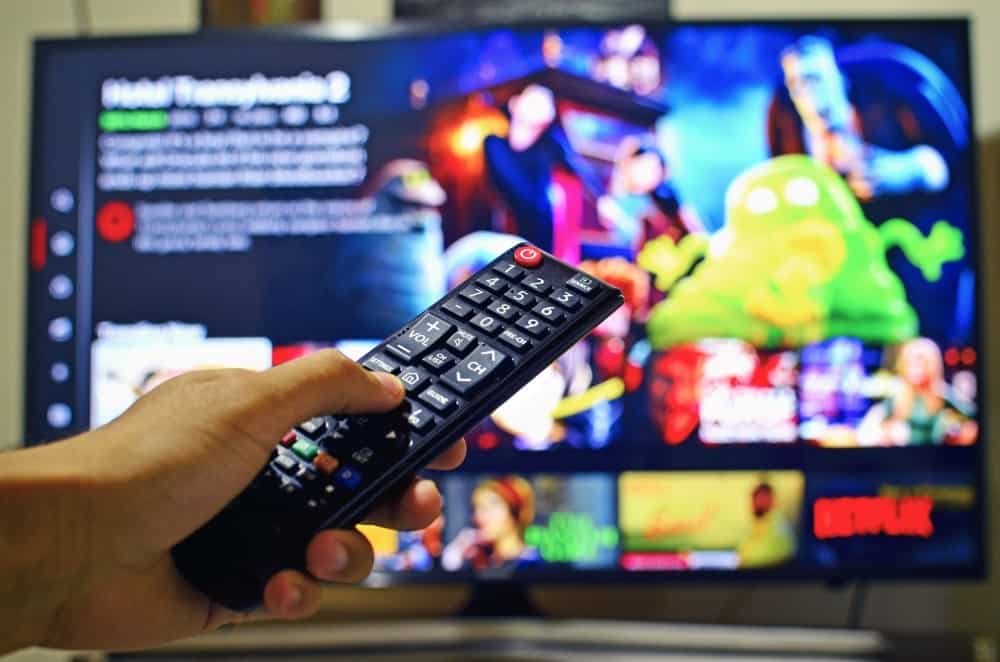 International copyright regulations make it impossible to release a movie or TV series on a commercial platform without placing strong region locks on it. Netflix is required to comply with these geo-restrictions, otherwise they couldn't offer any content at all. The company uses a few different methods to detect user locations and determine which country they're from. One is easy to get around, and the other is practically impossible. Below we discuss these methods along with how VPNs can bypass them both.
Netflix app blocking
Netflix is available to stream from any PC or Mac web browser. A lot of users download the Netflix app on their mobile devices to stream movies, however. If you use standalone software on your iPhone or Android device (including Fire Stick), you're probably accessing it via an app.
Unfortunately, Netflix uses stronger blocking methods to prevent out of country access to its apps. Even if you're using the best VPN in the world you may not be able to switch countries unlock American Netflix, especially not in China. Some VPNs still provide this feature, though. See the links below for more information about bypassing the geo restrictions on Netflix apps.
Unblocking Netflix in your browser
Netflix uses simple IP matching to determine location on its website streaming service. This is great news for VPN users, as it's surprisingly easy to gain access to movies and TV shows from around the world. As long as you have a VPN that's capable of accessing content, such as ExpressVPN, you're good to go.
Is it legal to unblock American Netflix in China?
There's a lot of uncertainty in the geo-restriction community surrounding the legality of accessing content from different regions using a VPN. For the most part, copyright laws do not explicitly state that watching a movie or TV show that isn't available in your area is illegal. On the other hand, some countries do place restrictions on what you are and are not supposed to access online.
When it comes down to it, you are the one responsible for verifying the legality of unblocking sites in your country. Addictive Tips does not condone any action that might break the law or violate copyright interests. A VPN does not give you license to break the law, nor will it provide complete protection if legal actions are taken against you.
Why are so many things blocked in China?
Accessing American Netflix from any country requires a little work. Accessing it from China means jumping through a ton of extra hoops, all thanks to the strong firewall put into place by the Chinese government.
China has been slowly eliminating domestic access to sites like Twitter, Pinterest, Wikipedia, and other media outlets over the years. The block includes streaming services like Netflix and BBC iPlayer, as well. The idea is to force users to subscribe to in-country services that can be strictly regulated and controlled. It's highly unlikely any of these bans will be lifted in the near future, which is why so many people turn towards VPNs to regain their online freedoms.
Currently, China blocks access to the following sites. If you want to use any of them on the mainland, you'll first need a strong VPN to protect your privacy.
Various news and information sites in Asia, Europe, and the Americas
All Google products, including Gmail, Maps, and Search
VPN services and websites
Facebook
Instagram
Skype
YouTube
How to unblock American Netflix in China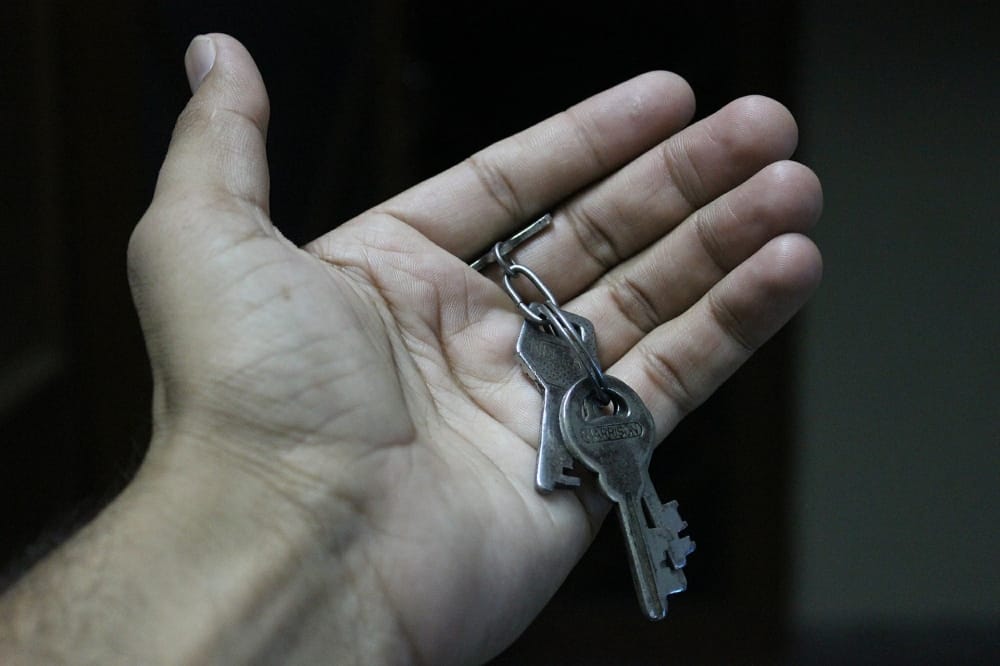 Got your VPN picked out and ready to go? Below we cover all the requirements and methods you need to finally gain access to your favorite movies and TV shows on American Netflix, even if you're in the middle of China.
Step 1 – Basic requirements
Before you can unblock American Netflix in China, make sure you meet the following basic requirements.
An active Netflix subscription – Netflix is a paid subscription service, meaning you have to sign up and pay a small monthly fee to access their content. Even with a VPN in place, you still need an active subscription to stream. The good news is it doesn't matter where you sign up from, just as long as you run your VPN when trying to stream content.
PC with a web browser – Since Netflix is better at blocking access to its apps, we recommend watching it on a computer with a web browser. Not only will you get better quality videos, but it's far more likely you can unblock American Netflix with your VPN. For the best results, use a laptop or desktop PC with an up to date web browser.
A good VPN – Netflix keeps a list of the IP addresses associated with VPN companies and actively blocks them from streaming. This means a lot of users will find themselves locked out of content, even though their connection is private and secure. Good VPNs work around this limitation to provide reliable access to Netflix streams every day of the week.
Step 2 – Install the VPN
We usually recommend installing a VPN before activating any kind of streaming service. This is doubly important for China, as you may find your access spontaneously firewalled if you try doing things out of order.
First you'll want to sign up with one of the VPNs recommended above. Next, download and install the software on your favorite device. Launch the app, then enter your login credentials to activate the connection.
Most VPN apps will automatically find the fastest server and connect as soon as you launch the app. For most purposes, this is fine, but we need to get an American IP address in order to access Netflix from the U.S.
Open the server browser on your VPN app and find a connection located in the United States. Wait a few moments for the connection to resolve and you're good to go. Minimize the VPN app and let it run in the background, silently protecting your data and your identity while you go about your day!
Step 3 – Verify the VPN connection
It's usually a good idea to verify your VPN connection to make sure there are no IP address leaks. For accessing sites within China, this becomes a necessary step, as one slip-up and your entire identity can be compromised.
With your VPN active and connected to a server in the U.S., open a web browser on the same device and go to ipleak.net. Wait for the page to load and it will automatically run an IP address lookup. When it completes, look at the box beneath where it says Your IP address. It should say United States, meaning the connection is active and secure, and you appear as if you're in the U.S.
If you don't see the U.S. in the box, make sure you're connected to the right server. If it shows as China, you should get in touch with your VPN's customer support to resolve a potential IP address leak issue. Do not attempt to unblock Netflix until it's resolved.
Step 4 – Sign up with Netflix
With your VPN installed and running, you're ready to add Netflix to the picture. If you already have a subscription to the streaming service, you can skip this step. Otherwise, here's a quick rundown of how to sign up with Netflix.
Go to the Netflix website and click the red "Join Free for a Month" button.
Click "See the Plans" on the next screen to continue.
Netflix offers Basic, Standard, and Premium plans. If you just need simple online movie access, choose Basic.
In the next screen you'll enter an e-mail address and a password to create your account.
Choose a payment method. Note that if you're new to Netflix, you'll get a free month of service and won't have to pay until the trial expires.
Complete the checkout process and your account will be activated.
Return to the main Netflix website and sign in. Congratulations, you're ready to watch movies!
Conclusion
Netflix is the world's largest streaming service, offering thousands of videos to users around the globe. Depending on your location you will only have access to a small selection of these movies and TV shows, however. You may be in the middle of binge watching a series only to find that when you go on vacation across country borders, you're no longer able to stream it.
Geo-restrictions are annoying, but VPNs make them tolerable. With the right service you can unblock American Netflix around the world, including from mainland China. This gives you the ability to enjoy all the movies and TV shows you like without restriction. And because American Netflix has more shows than any other region, you'll never run out of great things to watch.
Which show are you eager to stream from the American version of Netflix? Got a favorite movie that's only available from Netflix in the U.S.? Let everyone know in the comments section!