We are reader supported and may earn a commission when you buy through links on our site.
Learn more
How To Watch Disney Movies Online
Who doesn't love Disney movies? For a bit of music, some charming animation, and cute characters, there's nothing quite like a Disney movie to take you back to your childhood. And if you have kids of your own, you surely know that every child seems to love Disney even more than adults.
But how can you watch Disney movies if you don't own them on DVD or Bluray? You can sometimes find Disney content on online streaming services, but not always – for example, last year Disney announced that they would be pulling all of their movies from Netflix. This is in preparation for them launching their own streaming service which is planned for 2019 – but until then what is the best way to watch Disney movies online? This is the topic that we've covering today, with suggestions for different places online where you can stream Disney movies.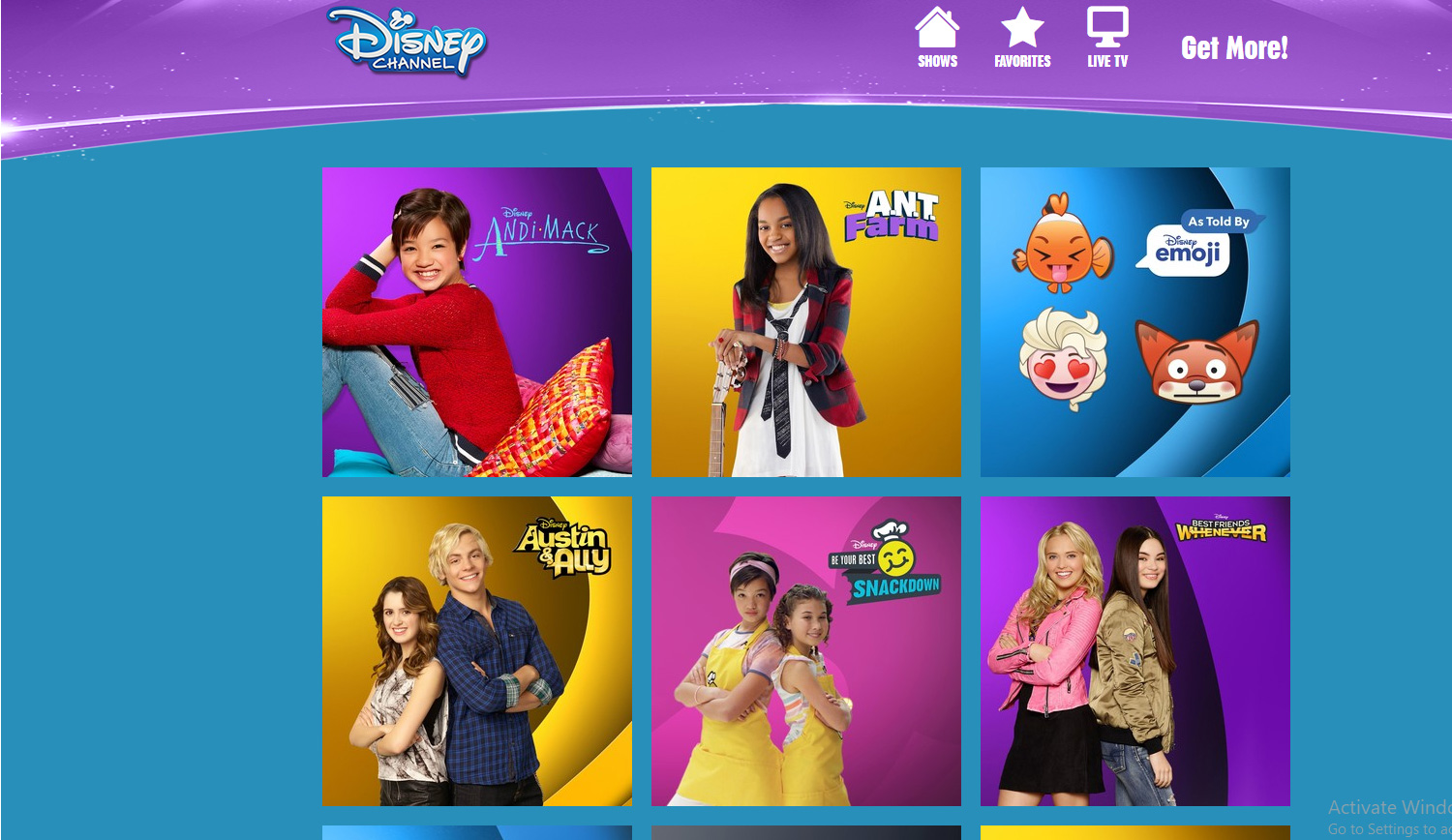 30-days money back guarantee
Watch The Disney Channel Online
The easiest way to watch Disney content online is to use the extensive official Disney websites. There are a few different websites you should know about. Firstly, there's the Watch Disney Channel website, where, as the name suggests, you can watch content from the Disney Channel on TV. This includes original television series, made for TV movies, and other content. You can find all of this content at https://watchdisneychannel.go.com/
Alternatively, you might want to use the Disney Video website, which collects the video content from other Disney sites. This includes news, updates, trailers, cartoon clips, and celebrity interviews. You can find this at https://video.disney.com/
Finally, there is also the Disney Movies site. This site has information about all of Disney's movies, including those currently in theatres and those available to watch from home, and has clips and behind the scenes information on the movies too. On the page for each movie you'll find a Buy button which will link you to a place where you can buy a digital download or stream of each movie, such as from Disney Movies Anywhere, Amazon, iTunes, and others. Find this site at https://movies.disney.com/
Use A VPN To Watch Through Disney Websites
As you can see, there is a whole lot of Disney content that is available online through the several official Disney websites. However, if you try to visit a Disney video site from outside of the US – say, if you try to visit https://watchdisneychannel.go.com/ from the UK – you'll be redirected to a page that only sends you to download the Disney app and does not let you stream any content.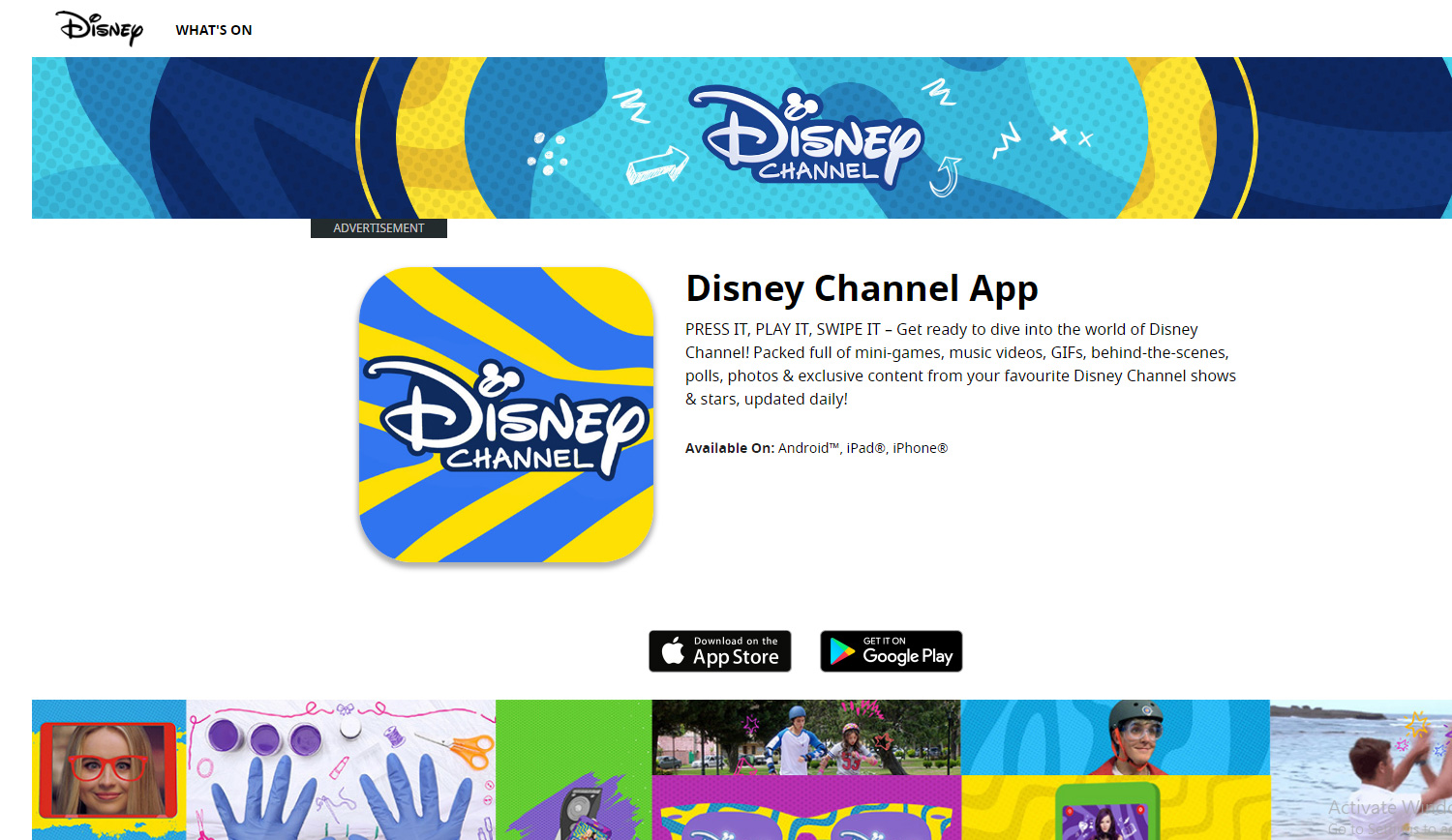 Fortunately, however, there is a way that non-US viewers can still use the Disney websites to watch videos for free, and that is by using a VPN. A VPN is a piece of software which you install onto your computer or phone, and which you use to connect to a server in another location somewhere else in the world. So you can use the VPN to connect to a server in the US, and then when you visit a Disney website you'll be able to stream content from there even if you are based elsewhere in the world.
Our Recommendations
If you're looking for a VPN to use when watching Disney websites, there are a couple that we particularly recommend: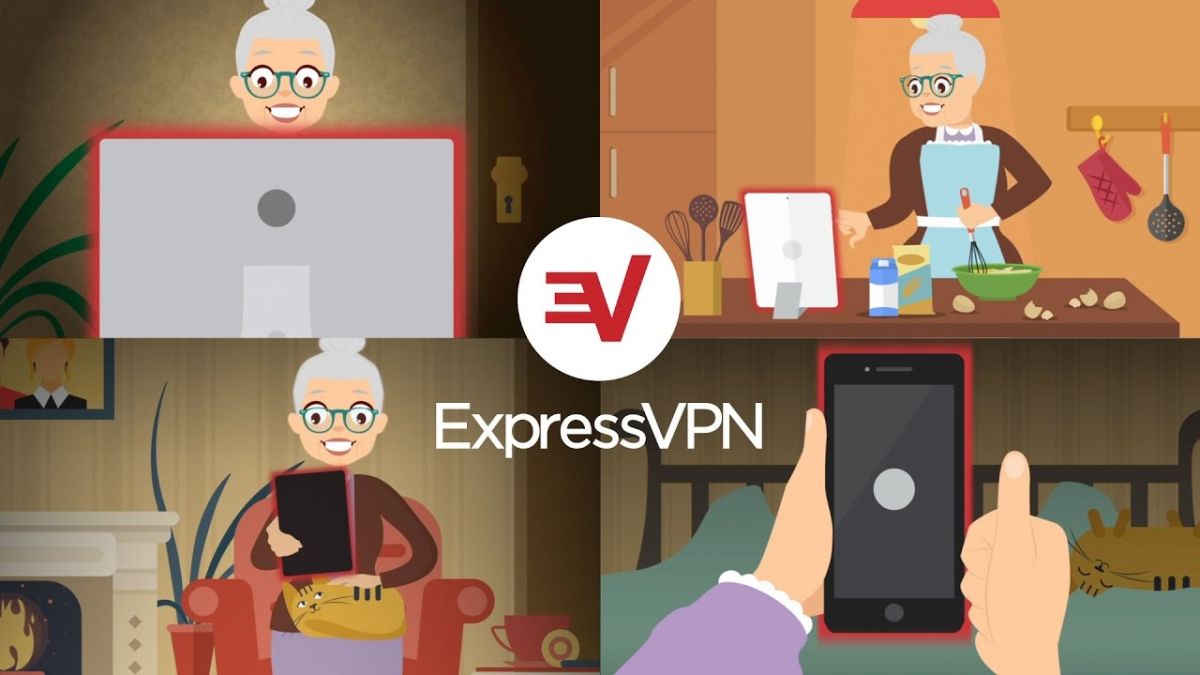 ExpressVPN is one of the most popular VPNs on the market thanks to its strong 256-bit encryption and no logging policy. The large server network covers over 1000 servers in 145 cities in 94 different countries, letting you access global content easily. The software is available for a range of platforms including Windows, Mac OS, Linux, iOS, Android, and more.
Pros
SPECIAL OFFER: 3 months free (49% off - link below)
Fastest servers we have tested
Secure encryption & VPN protocols
Keeps no logs of personal data
24/7 Live Chat.
Cons
Slightly more expensive than some other options.
READER DEAL: Get 3 months free on ExpressVPN's annual plan & save 49%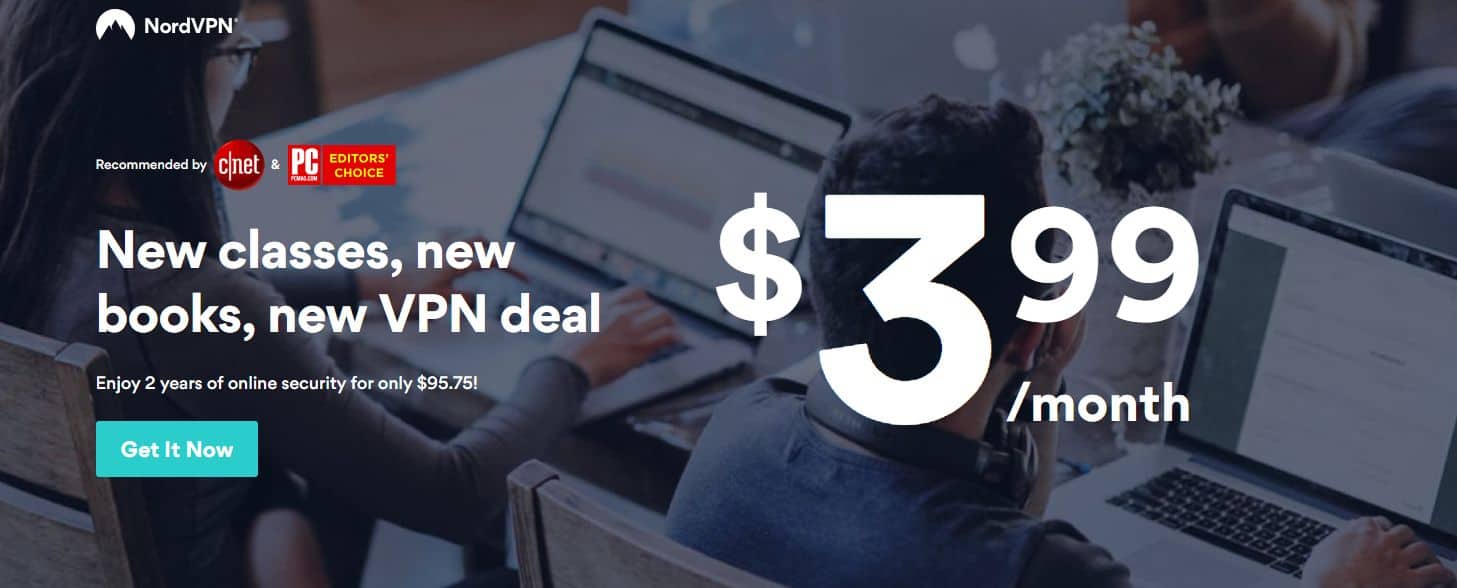 Another popular VPN with excellent security is NordVPN. This VPN has a big server network which covers more than 1070 servers in 60 different countries, and also has exceptionally strong security. It uses a special double encryption method as well as 256-bit encryption to keep your data as safe as possible and has a no logging policy. The software is available for Windows, Mac OS, iOS, Android, and the Chrome and Firefox web browsers.
Pros
Highly affordable plans
5,400+ servers globally
Allows up to 6 devices to be connected at once
Strict zero logs policy on both traffic and metadata
Customer Service (24/7 Chat).
Cons
Some servers can be slow and unreliable
Refund processing can take up to 30 days.
Watch Disney Movies With DirecTV Now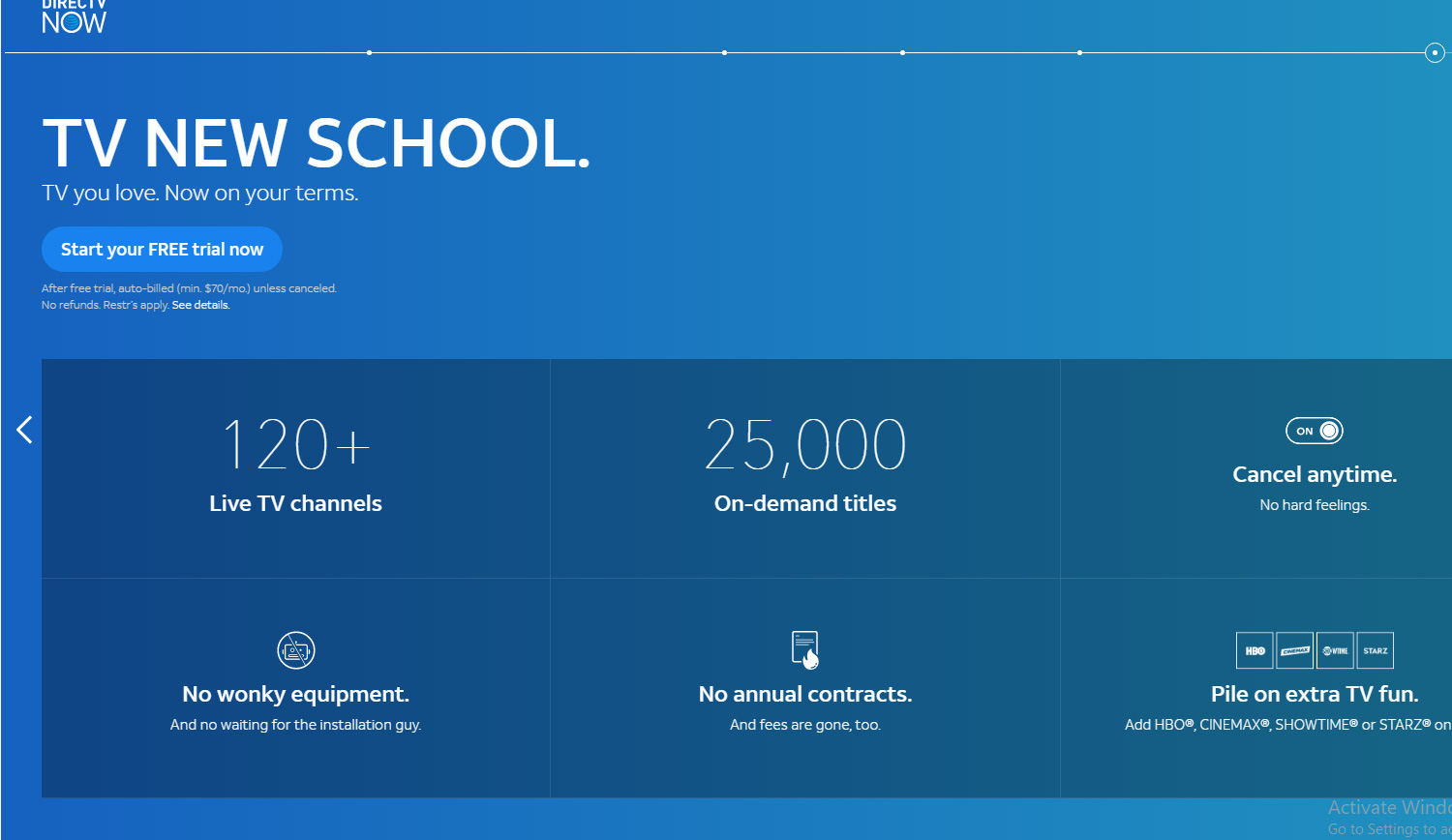 Another popular streaming service which lets you watch Disney movies is DirecTV Now. This is the streaming service from AT&T, and it lets you choose from different packages so that you can access the channels that you want. The three major Disney TV channels: Disney Channel, Disney Junior, and Disney XD, are all included in all four packages from DirecTV Now. So if you get any package from this provider you'll easily be able to watch Disney content both live and on demand. If you only want to watch Disney content then even the cheapest DirecTV Now package may cost more than you really want to spend – but if you want to watch Disney movies and a bunch of other TV channels in addition, like CNN, ABC, ESPN, Fox, HGTV, Lifetime, MSNBC, and SyFy, then this can be a good option. You'll also get access to DirecTV apps for your iOS, Android, or Kindle devices which you can use to watch this content on the go.
Technically, the DirecTV service is only available within the US. However, if you are an international viewer who wants to watch Disney content, then you can use a VPN to spoof your location within the US. This will let you access US-only sites and services like DirecTV Now.
Visit the DirecTV website at: https://www.directvnow.com/
Watch Disney Movies With SlingTV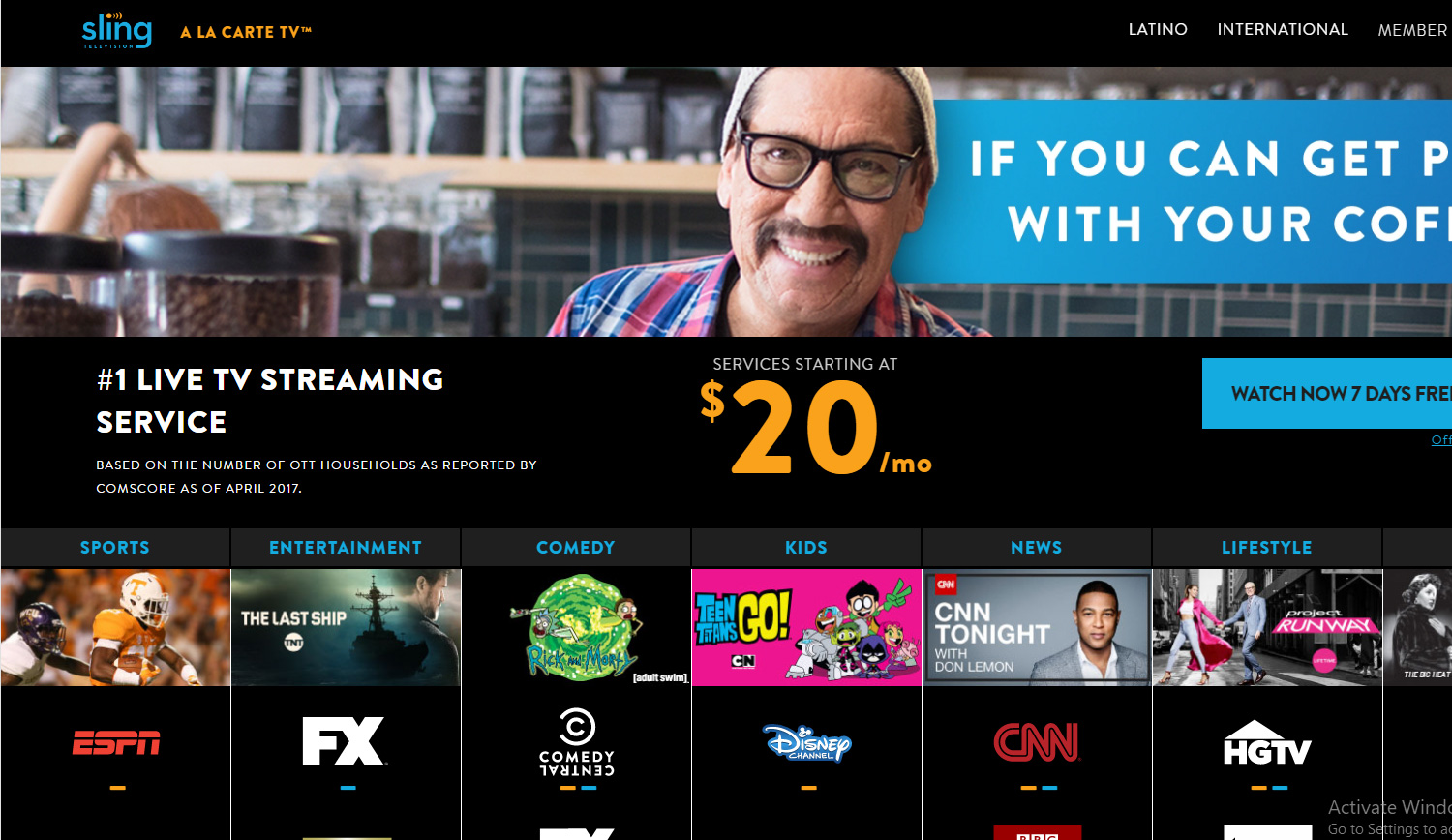 SlingTV is a different streaming service which is centred around live TV rather than on-demand content. Once again, the service has packages available so you can pick the set of channels which are right for your needs. In the case of Disney fans, the ideal package to get is the Kids package, which includes access to the Disney Channel, Disney XD, and Disney Junior, plus Cartoon Network, NickToons, CBeebies, and Nick Jr. As well as streaming these channels through your web browser, you can also watch them through your tablet or phone using the iOS and Android apps for SlingTV. In addition, you can run the apps on a range of other devices like Apple TV, Roku, Xbox One, and certain smart TVs. There is also a seven day free trial available for the service so that you can try it out before committing to a subscription.
If you like to turn on one of the Disney channels and to watch whatever is currently on, including movies, TV shows, and cartoons, then SlingTV is ideal. However, if there is a specific Disney movie that you want to watch straight away then you are probably better off trying one of the other services mentioned here instead.
Find out more on the SlingTV website at: https://www.sling.com/
Watch Disney Movies With Amazon Instant Video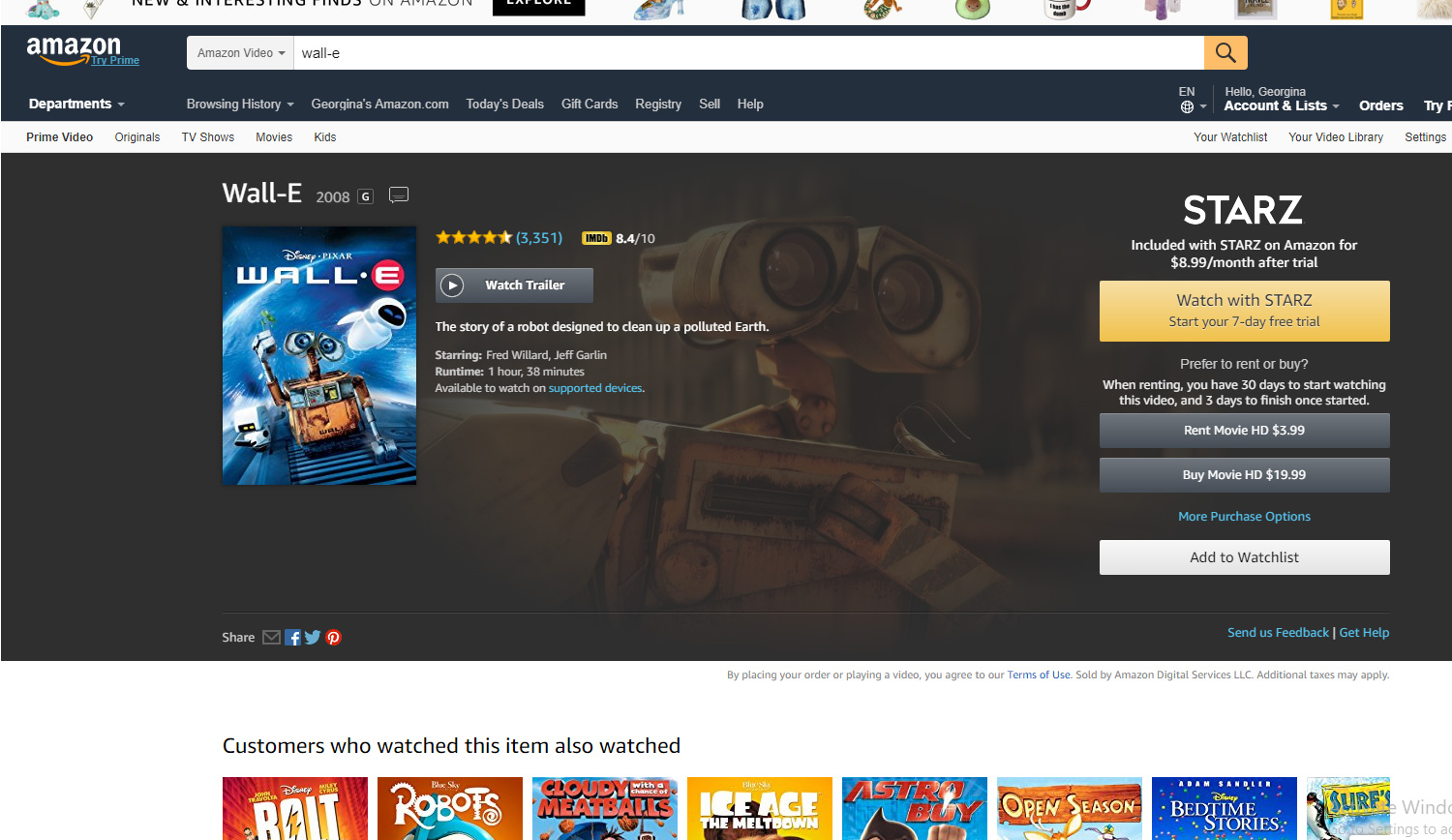 If there is one particular Disney movie that you want to watch, like a rental, then you could try out Amazon's Instant Video service. Most people use Instant Video for streaming content as a perk of their Amazon Prime membership. However, even if you're not a regular Prime or Instant Video member, you can still rent or buy digital movies as a one-off. The rental service lets you pay a relatively small amount to have access to a high definition stream of the movie you want. You then have 30 days from the time of purchase to start watching the movie, and three days to finish watching it once you have started.
The movie selection on Instant Video is very large, and it includes many of Disney's most popular films. If you want to watch Wall-E, for example, the adorable movie about a futuristic robot, then you can use Instant Video to watch in a variety of ways. With a regular Starz subscription membership to Instant Video you can watch unlimited movies for no extra cost – or if you don't have a Starz membership yet, you can try a free trial for seven days to see if you like the service. Alternatively, you can rent the movie in HD for a few dollars, or buy the movie as an HD digital file for around the same price as a DVD.
Instant Video is available all around the world, however, some country's versions of Instant Video have better selections of movies than others. The US version of the site has a huge collection of Disney movies, so this is probably the best version of the site for most people to use. If you can't find the movie you want on your country's version of Instant Video, try using a VPN to access the US version of the site for the best options.
Find the Amazon Instant Video site at: https://www.amazon.com/Amazon-Video/b?node=2858778011
Or Watch Disney Movies With Add-ons For Kodi
If you don't have accounts for DirecTV Now, SlingTV, or Amazon Instant Video, then there is another way that you can watch Disney movies online for free. The Kodi media centre software is a free and open source way that you can organise and view your media files. But you can do more than this with Kodi by installing add-ons. These additional add-ons for Kodi extent its functionality, so you can do things like stream content over the internet from your Kodi system.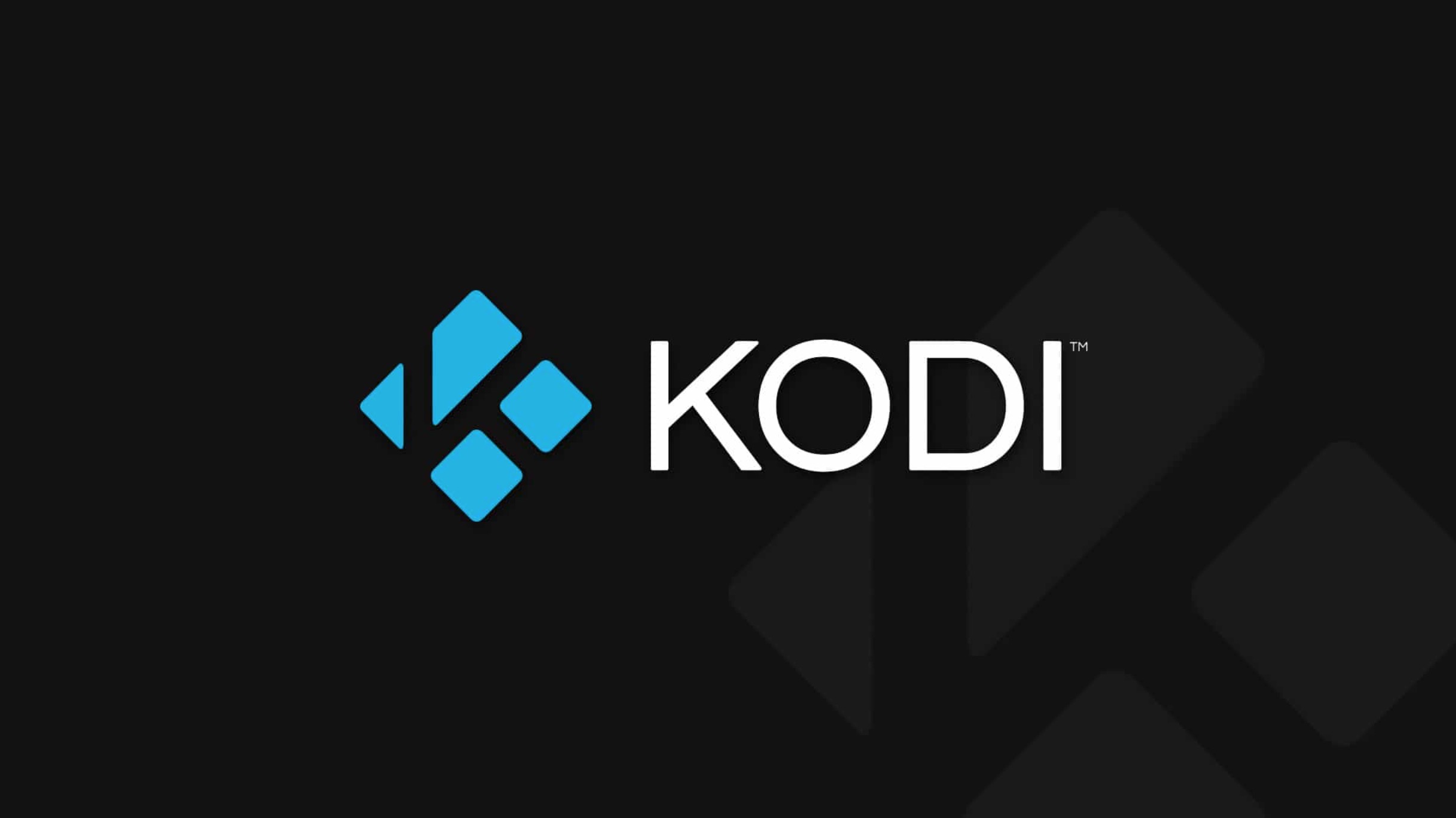 We'll introduce you to one of our favourite add-ons for Kodi, and then explain how you can use the add-on to watch Disney movies. However, you should be aware that this kind of add-on is not officially supported by Kodi and allows you to access copyrighted content for free. This means that using the add-on could land you in legal trouble if you are caught. For this reason, we recommend that Kodi users get a VPN to protect themselves if they intend to use add-ons.
The VPN We Recommend For Kodi Users Is IPVanish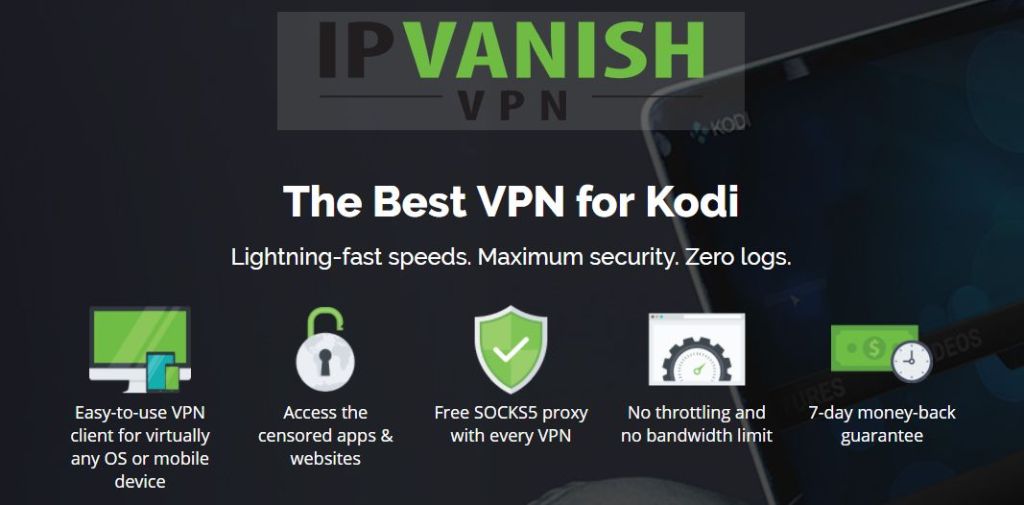 When you're picking a VPN to use with Kodi, our top recommendation is IPVanish. This service is known for its lightning fast connections and you get access to a network of more than 950 servers in 60 different countries. The security is excellent, as there is strong 256-bit encryption and a no logging policy. The software can be installed on Windows, Mac, iOS, and Android.
IPVanish offers a 7-day money back guarantee which means you have a week to test it risk-free. Please note that Addictive Tips readers can save a massive 60% here on the IPVanish annual plan, taking the monthly price down to only $4.87/mo.
Once your VPN is in place, let's move on to installing and using the add-on:
Covenant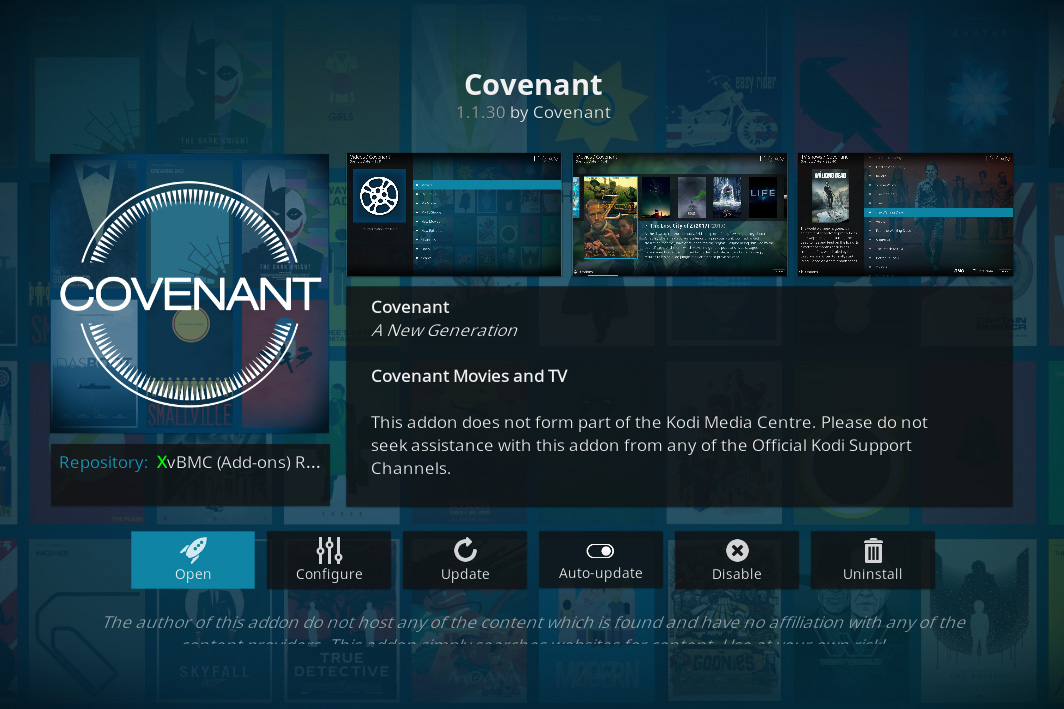 Covenant is one of the most popular add-ons for Kodi, and it can be used to stream movies and TV show episodes. The range of movies is large, and includes the most popular Disney movies for streaming. That's why we've chosen it as the best Kodi add-on for watching Disney. Here's how to install the add-on:
How To Install The Covenant Add-On For Kodi
Start off on your Kodi home screen
Find the cog-shaped settings icon and click it
Go to File Manager
Click on to Add source
Click the box that says <None>
Enter in this URL, being careful to copy it exactly: https://archive.org/download/repository.xvbmc
Give the source a name, such as xvbmc
Click OK
Go back to the home screen
Click on Add-ons
Click on the icon that looks like an open box
Click on Install from zip file
Wait for a second. Once the source has been installed you'll see a notification
Click on Install from repository
Click on XvBMC (Add-ons) REPOsitory
Click on Video add-ons
Go to Covenant and click it
You'll see a screen with information about the add-on. Click on Install from the menu at the bottom
How To Use The Covenant Add-On For Kodi
Once you have installed the add-on, here's how to use it to search for and then stream Disney movies:
Begin on your Kodi homepage
Go to Add-ons
Go to Video add-ons
Go to Covenant
Go to Search
Now select Movies
A list of results appears. Click on the one at the top that says Mulan (1998)
You'll see a notification that the add-on is searching sources. Wait until the search is complete
You'll see a list of streams, with HD streams at the top of a list. Choose which stream you want to watch
Click on the title of a stream and the video will begin
Conclusion
There are plenty of options for streaming Disney movies online. Despite the fact that Disney is planning to pull their movies from some streaming services over the next year in preparation for the launch of their own streaming site in 2018, there are still a number of sites where you can find Disney content. Several different streaming sites like DirecTV Now and Sling TV will give you access to the Disney TV channels, which often show their movies. There are also many of the most famous Disney movies available for digital rent or purchase on Amazon Instant Video. Alternatively, we've shown you how to use the Covenant add-on for Kodi to stream Disney movies for free.
Which site do you use to watch Disney movies online? Let us know about it in the comments below.