We are reader supported and may earn a commission when you buy through links on our site.
Learn more
How to watch MYTF1 from abroad (outside France)
TF1 is the most popular television network in France, with an estimated 25% of the country's domestic market share. For a long time, TF1 was in fact the only TV channel in France. While the market there is now as busy as any other country, TF1 has retained its popularity.
This is down to its mix of light entertainment and game show content, along with a news service focused on human interest stories far more than current affairs. But while this approach has attracted some criticism, it has ensured that TF1's ratings remain high.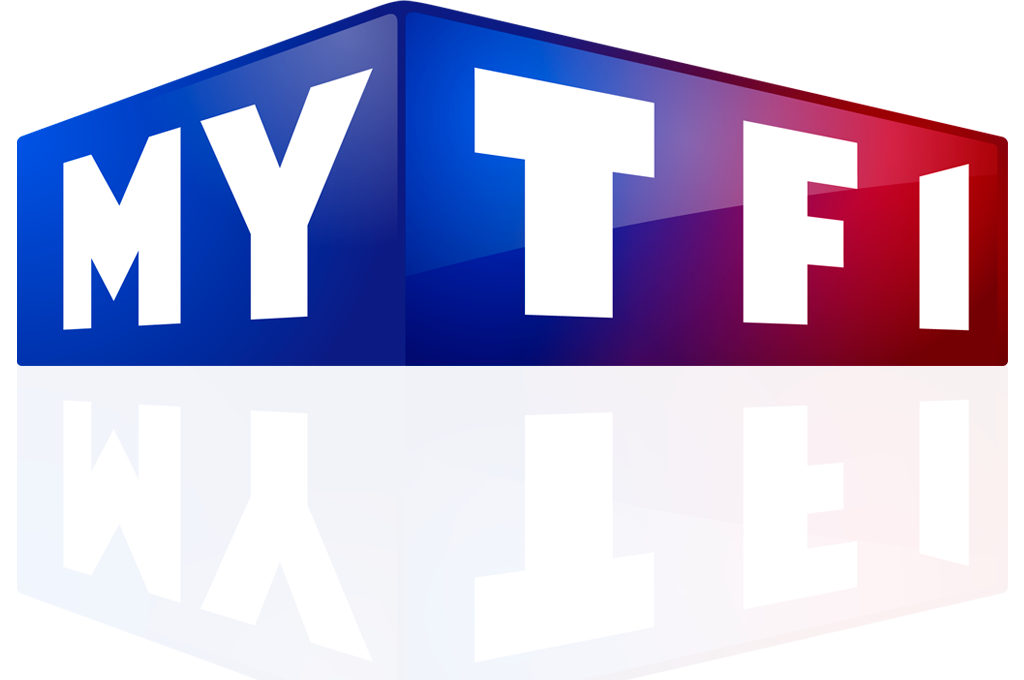 All of TF1's content is made available live and on-demand through their MYTF1 online streaming service, which happens also to be one of the most popular French streaming services. However, if you try to tune into this service from outside France, you will be disappointed.
MYTF1 employs geo-blocking to stop anyone overseas from being able to stream its content. But there is a way around this if you use a virtual private network. And in this article, we will explain how to watch MYTF1 outside France using a VPN, then briefly review the best providers on the market.
30-days money back guarantee
What Is Geo-blocking, and How to Beat it?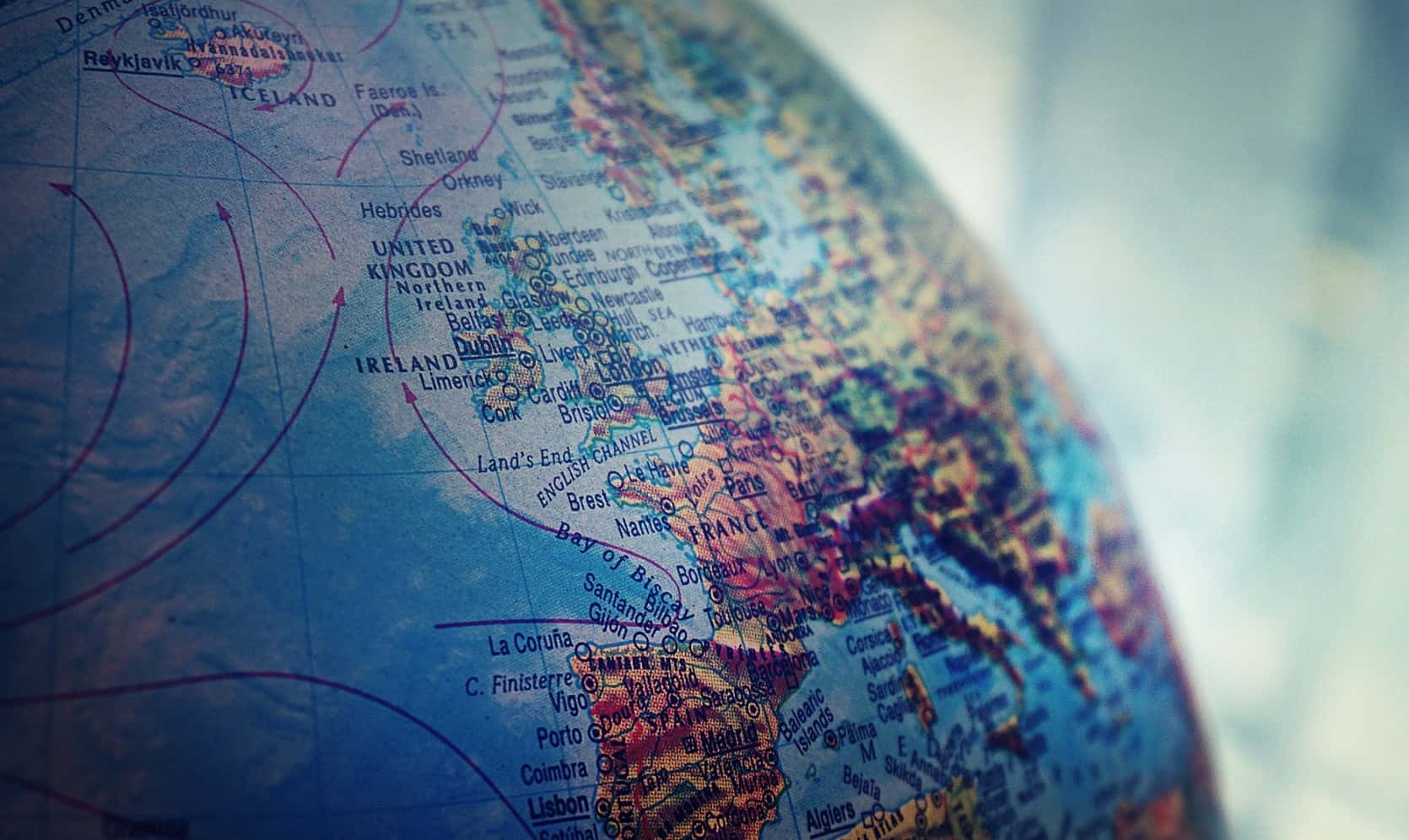 If you try to log into MyTF1 and stream programmes online from outside France, you will find the service is unavailable. But for French expats living overseas, as well as the many people around the world who want to watch French TV to practice their language skills or who simply enjoy French culture and entertainment, this is a big problem. The reason MYTF1 is unavailable outside France is that they employ a technique known as geo-blocking. They do this because they only own the rights to broadcast many of their shows inside France, and making them available overseas can be cost prohibitive.
Geo-blocking works by looking at the IP address of everyone who visits their site. Your IP address is a small piece of code which is transmitted with your online data every time you visit a website. This code tells a site exactly where you are connecting from–and if this location is outside France, MYTF1 can refuse you access to their service.
But with a VPN, you can fool MYTF1 into thinking you are inside France by connecting to a French server. This means that all your internet data is passed through an external server and tagged with its IP address. If the server is in France, it looks like you are too, and so MYTF1 will let you stream programmes as usual. It's really simple to do:
Sign up for a VPN.
Download their app onto the device you want to stream MYTF1 on.
Log-in and connect to a server located in France.
Visit the MYTF1 website and start streaming their programmes.
In fact, the only really hard thing you have to do is decide which VPN provider to use.
Best VPNs to Watch MYTF1 Outside France  
Choosing the best VPN to stream MYTF1 outside France might seem like a daunting prospect. There are numerous VPNs on the market, and all bill themselves as being the best around. But some are much better than others, and not every VPN is suited to streaming TV online either. So, how do you choose the best one?
We have tested all of the best-known VPNs providers around, and identified the main qualities which a VPN needs to successfully stream MYTF1 outside France:
French servers available – For a VPN to be able to effectively stream MYTF1 outside France, it must offer a healthy selection of French servers to connect to.
Fast connection speeds – Online streaming requires fast connection speeds, but some VPNs can actually slow down your internet speeds. However, the very best VPNs offer super-fast connections which are perfect for online streaming.
No bandwidth restrictions – Online streaming is data intensive. Some VPNs restrict the amount of data you can use, which is no use for streaming. Always choose a VPN which places zero limits on your bandwidth.
Encryption strength and security – VPNs are an online security and privacy tool and the best providers will always offer strong encryption to keep user data safe.
Effectiveness of privacy policies – TF1 is not keen on people getting around their geo-blocking, so it is important to keep your activities private. The best VPNs retain no user logs meaning they have no record whatsoever of what websites you visit.
Using these criteria, we have identified three VPN providers which are ideal for streaming MYTF1 outside France: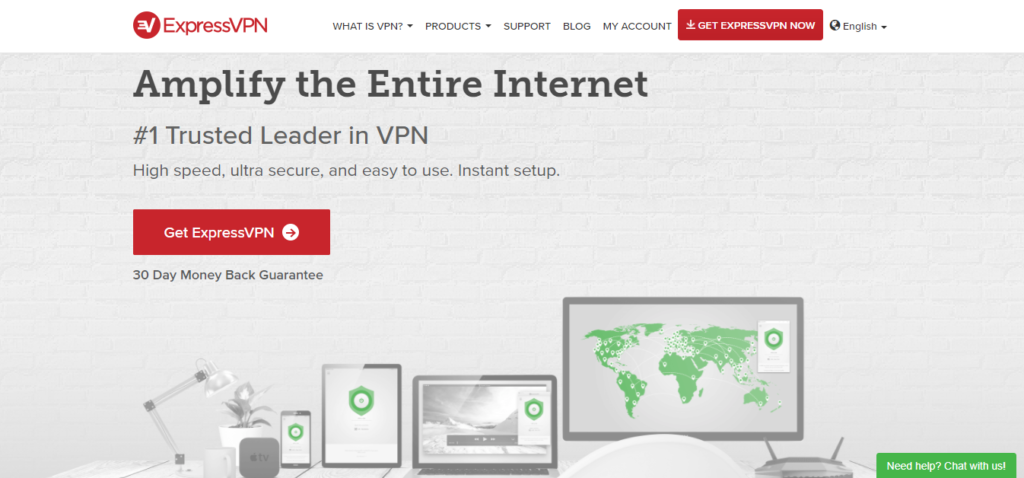 ExpressVPN is not only one of the top choices for secure online streaming, it's one of the best VPNs on the market overall. Everything you could hope for, you'll find packaged together in ExpressVPN's offering. First and foremost to mention is speed, which this VPN delivers in abundance, and reliably across their massive, 1000+ server-wide network. There are three dedicated nodes located in France, via Paris and Strasbourg, unlocking MFTY1 with ease.
Backing this impressive performance is uncrackable 256-bit AES encryption, as well as a no-logging policy covering traffic, DNS requests, and IP addresses. They have no usage restriction in place, which means you can stream as much content as you want. And their service is available on almost every device thanks to their terrific range of user-friendly apps. The only slight downside to ExpressVPN is that it is a little more expensive than some of its rivals. But, for the money, you do get the best VPN around.
Read our full ExpressVPN review here.
Pros
SPECIAL OFFER: 3 months free (49% off - link below)
Superfast servers (minimal speed loss)
Very simple and easy to use
Keeps no logs of personal data
Great support (24/7 chat).
Cons
Month-to-month plan has high cost.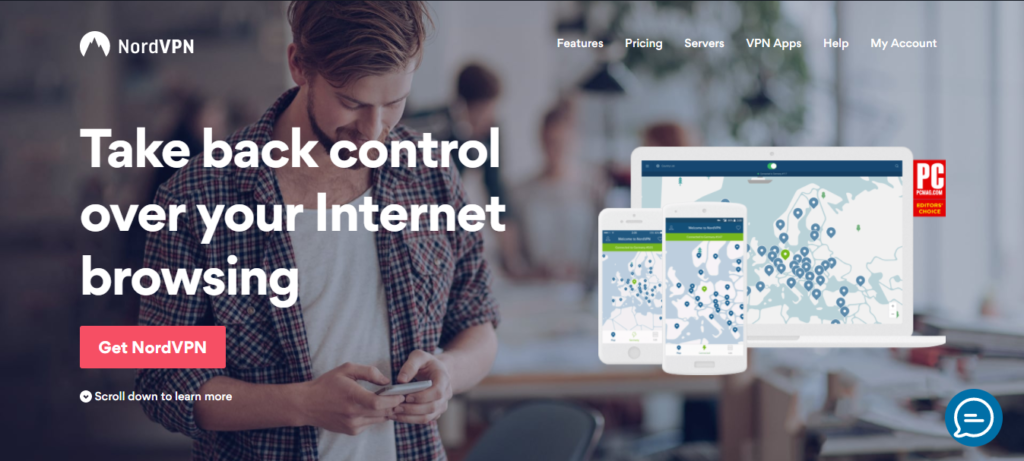 NordVPN's name comes up in any serious conversation about server network size. That's because it beats out the nearest competition twice over, with 4900+ nodes located in 62 countries. This includes a whopping 149 servers in France, so you'll always have an option to connect to MYTF1! What's more, you can choose your favorite server manually, or get NordVPN to automatically connect you to the fastest available within their intuitive user interface.
NordVPN also offers robust security provisions too, with 256-bit encryption available on OpenVPN connections as standard. They also boast various additional security features, including a kill switch, shared IP Addresses, double VPN servers (which reroutes your internet data via two servers for extra protection) and Onion over VPN servers (which pushes your traffic through the TOR Network and a VPN for additional security).
However you choose to connect, your activity online is always kept private with NordVPN's strict no-logging policy. With zero restrictions on data usage and user-friendly apps on a wide variety of devices, you can stream what you like, wherever you go, as often as you like.
Read our full NordVPN review here.
Pros
Unblocks US Netflix, iPlayer, Amazon Prime and other streaming services
Extensive server park of over 5,400 different servers
No IP/DNS leaks found
Strict zero logs policy on both traffic and metadata
Customer Service (24/7 Chat).
Cons
Very little
Sometimes slow in procesing refunds (but always do).

If you are looking for a user-friendly yet powerful VPN, then CyberGhost might just be the one for you. Their great range of intuitive and streamlined apps are available on almost every device, and require no technical knowledge to operate whatsoever. All you need to do is click on "Unblock Streaming" and then choose a server in France. CyberGhost will do the rest.
CyberGhost also offers strong security and privacy protections, including 256-bit encryption across all connections and a reliable no logging policy. Their server network consists of more than 1,300 servers available in almost 60 countries, including several in France. And there are also no data restrictions, which helps to make CyberGhost another great bet for streaming MYTF1 outside France.
Read our full CyberGhost review here.
Pros
Unblocks US Netflix in App
3,600+ servers in 55+ countries
Not in the 14 Eyes
No logs policy
45-days money back guarantee.
Cons
WebRTC leak detected
Can't unblock some other streaming sites.
What Is MYTF1?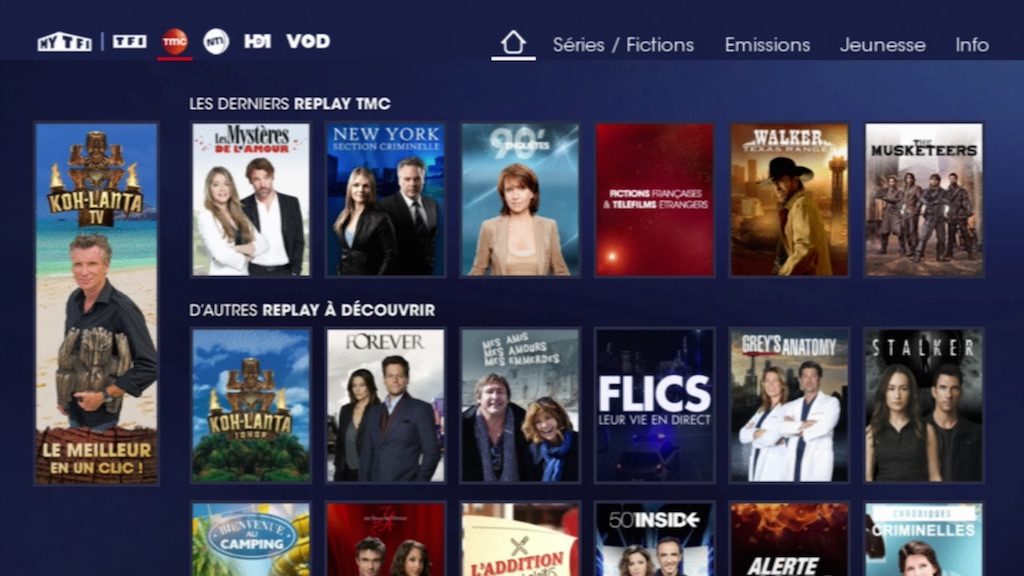 MYTF1 is the online streaming service of the French TV network, TF1. It is known primarily for its entertainment content, as well as a number of home-grown shows and imported TV classics to boot. Its parent company, the TF1 Group, also has stakes in Eurosport and the LCI news channel, and was a former owner of both France 24 and the TPS satellite TV network. TF1 was created in 1935 meaning it is one of the oldest TV stations in the world. Until 1963 it was the only television network in France.
TF1 has had various different names over the years. During the German occupation of France in the Second World War, it was known as Fernsehsender Paris (Paris Television) and it has subsequently been called RDF Télévision française, RTF Télévision, and la Première chaîne de la RTF, before settling on TF1 in 1975. It was a public broadcaster until 1987 when TF1 was formally privatized. TF1 has courted various controversy over the years, including being damned for lowbrow content and accusations that its news output has been biased in favor of right-wing French politicians. But despite this, audience numbers have remained high and TF1 is still the most popular TV network in France.
What Can I Watch on MYTF1?
MYTF1 allows users to stream all of the content of TF1 as well as its sister stations, TFX, TMC HD, LCI (a commercial news channel), and TF1 Séries Films. The content is all available live as well as on-demand for different periods of time after each program is initially broadcast. Between them, these channels offer a wide range of content. Most TF1 content is entertainment, with drama, comedy, and light entertainment all well catered for. Additionally, TF1 and its sister channels broadcast a wide range of original French content, including a significant amount of children's programming which is highly regarded in France.
But in recent years, they have also become the home of a lot of imported content, especially from the USA. These shows are always dubbed and subtitled into French for the domestic audience. You can also find a range of films originating primarily from either France or Hollywood, quite a bit of music content, and a fair amount of sport too. Most of their current affairs content comes from the LCI news channel, but there is some factual programming on the main channel too. It is a pretty comprehensive selection, which is one of the main reasons why TF1 has remained so popular for so many years in France.
What Devices Can I Use to Stream MYTF1?
The MYTF1 streaming service is available from the TF1 website at www.tf1.fr. Through this link, you can access the full range of MYTF1 content from all of the TF1 Group's channels. There are also a number of dedicated TF1 apps available for iOS and Android devices. These apps are really nicely designed and simple to use.
If you want to access MYTF1 on your Smart TV, there are also apps available for most of the major models and manufacturers.  Unfortunately, regardless of which device you choose to use to stream MYTF1 on, you will still find the content is blocked if you try to log in from outside France. This is where you need a VPN. All of our recommended VPNs will unblock MYTF1 regardless of which device you are using. Just download the app and then connect to a server based in France and you are ready to watch.
Conclusion
TF1 remains the most popular and widely watched TV channel in France. It is therefore no surprise that many French people are keen to be able to access the MYTF1 streaming service when they are outside the country. Unfortunately, TF1 use geo-blocking to try and stop them. But, as we have explained, it is pretty simple to get around this and watch MYTF1 from outside France if you use a VPN. Just sign up to one of our recommended VPN providers, connect to a French server, and then access MYTF1 as usual. Through this simple process, you can enjoy everything TF1 has to offer regardless of where in the world you are.
Are you a French expat or a fan of French TV and culture? Have you been frustrated in your efforts to watch MYTF1 from abroad? We always welcome the thoughts and opinions of all our readers, so why not share them with us using the comment box below?