Where to Watch One Day at a Time Season 4 (Full Tutorial)
One Day at a Time is a popular American sitcom that's based on the 1975 series that had the same name. The original series aired in 1975 and ran 9 years until 1984, while the modern reboot has been released in 2017.
One of the original sitcom's executive producers approached Sony Pictures Television through its company, Act III Productions, pitching the idea of remaking the sitcom with a Hispanic family as the series' protagonists.
The reimagined version of One Day at a Time premiered on Netflix on January 6, 2017, and had a good run for three seasons on the popular streaming platform, until it was axed, much like many other great TV shows.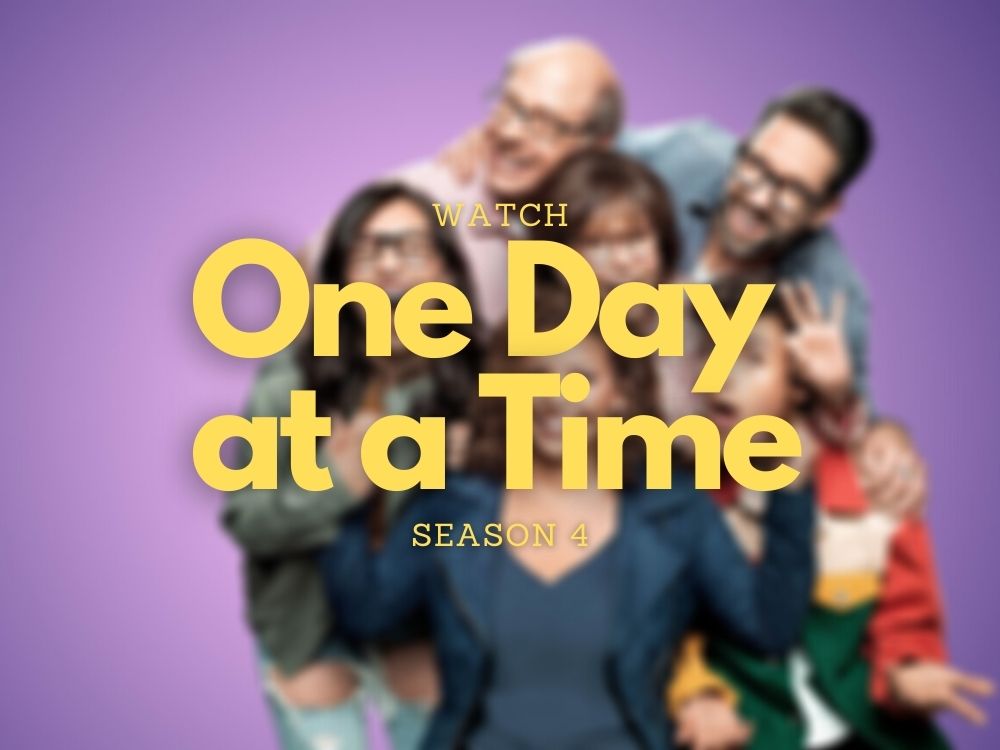 Canceled by Netflix, revived by Pop
Netflix announced the cancellation of the series on March 14, 2019, but a few months later, on June 27, Pop was the bearer of great news for the fans of the series: the show would be revived. Actually, One Day at a Time was the first TV show to be revived on a TV network.
As a result, a fourth season premiered almost a year later, on March 24, 2020, on Pop. However, due to the COVID-19 pandemic, March 2020 was also the moment where production for One Day at a Time halted entirely.
In November 2020, Pop announced that they canceled the series once more after the fourth season, and although Sony Pictures TV made plans to shop the series, the sitcom's run was permanently ended in December 2020.
So where does that leave us? If you were a fan of One Day at a Time, you're probably not happy with this emotional rollercoaster that's been the sitcom's evolution: canceled, then not canceled, then postponed, then canceled again.
Where to watch One Day at a Time season 4
Seasons 1-3:
If you haven't seen it so far, you can still watch One Day at a Time on Netflix, but only its first three seasons. Although Netflix canceled the show, it still keeps the pre-cancelation first three seasons of the show in its library. For now.
Therefore, all you have to do is sign up for a Netflix account (if you don't have one) and binge away! The downside is that Netflix doesn't offer a trial any longer, so you'll have to purchase a subscription plan in order to enjoy all it has to offer.
It's worth mentioning that since One Day at a Time is a US sitcom, it may not be available in certain countries around the world. Our recommendation would be to ask one of your friends or relatives to check if the series is available in your country before purchasing a Netflix plan.
If it's not available in your region, you could attempt to circumvent geo-blocking by using a VPN. But we'll get to that in just a few moments.
One Day at a Time season 4:
Unfortunately, you won't be able to watch the fourth and final season of One Day at a Time on Netflix, since the platform lost its rights to stream it after canceling the show. However, you can stream the fourth season of the show for free on CBS as long as you're on US soil.
All you have to do is visit the One Day at a Time page on the CBS website and click the Watch Now button or select a specific episode from the list below. If you have an ad-blocker installed on your browser, CBS will prevent you from watching the show until you turn it off.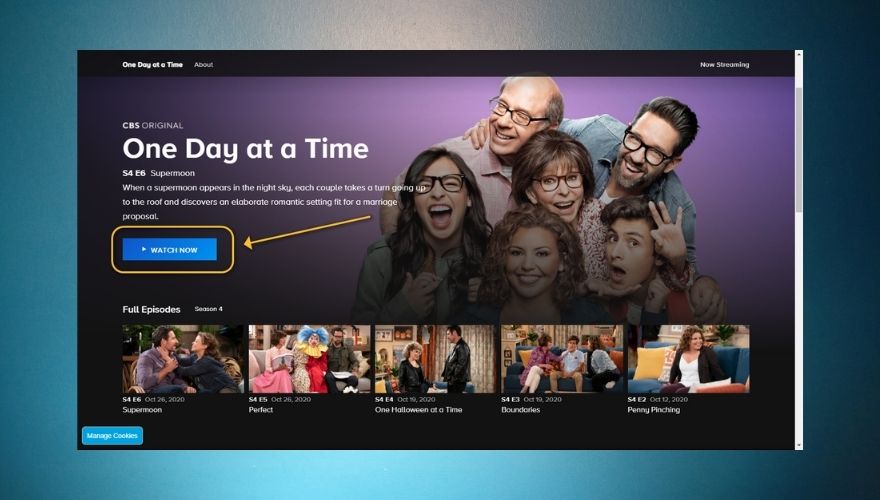 After the sponsor message is displayed, the sitcom should start playing in your browser. You should also notice a few vertical lines in the episode's playback bar, which signals the time when an ad will start playing during the episode. Moreover, pausing the episode will minimize the player and display a screen-wide clickable ad instead.
It's not exactly convenient, but at least you don't have to pay for watching the fourth season, right? Kind of, since you won't be able to watch the show if you're outside of the US at the time being, as we briefly mentioned above.
However, you can use a VPN to circumvent geo-restrictions and watch One Day at a Time Season 4 on CBS without any limitation. Well, except for the ads, of course.
Use a VPN to watch One Day at a Time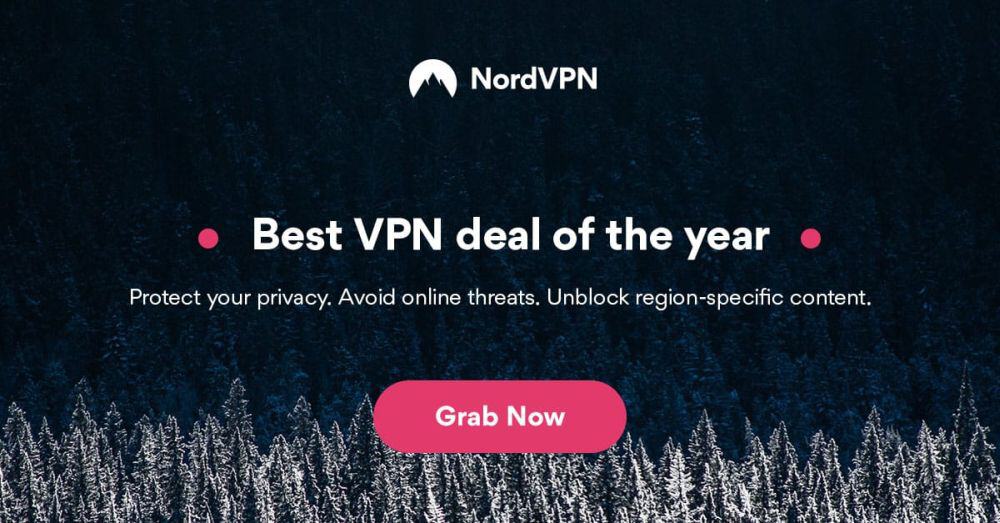 If you're not able to watch One Day at a Time due to geo-restrictions, a trustworthy VPN service such as NordVPN can help you get out of this pickle without significant effort. You just need to install the VPN on your device, select a US-based server and enjoy streaming the show.
NordVPN provides you with blazing-fast connection speeds, which will facilitate a smooth, buffering-free video streaming experience, all the while protecting your privacy so that your online whereabouts remain between you and the device you're using to access the Internet.
This service also enforces a zero-logging policy, a double VPN that bounces your connection a second time for additional protection, 256-bit encryption, and even CyberSec, which is an excellent way to block ads and malware-ridden domains without using a dedicated tool.
Read our full NordVPN review if you want to find out more about this service.
Pros
SPECIAL OFFER: 2-yr plan (68% off - link below)
Most VPN servers with different IP addresses
Up to 6 simultaneous connections
No logs and encrypted connections for total privacy
24/7 Chat Support.
Cons
Some servers can be slow and unreliable
Apps can be a bit cumbersome to use.
Read our full NordVPN review.
How to watch One Day at a Time Online – CONCLUSION
All things considered, if you're disappointed that Netflix has canceled One Day at a Time after just three seasons, you'll be glad to learn that you can watch the fourth season on CBS for free, but it has the occasional ads and you can only do it if you're in the US.
On the bright side, you can add a VPN to the mix, which should help you bypass any unfair geo-restriction thrown your way and stream the fourth season of One Day at a Time regardless of the country you're currently in.