We are reader supported and may earn a commission when you buy through links on our site.
Learn more
How to Watch Sunday Night Football from Outside the US
Sunday night football is a weekly airing of NFL games by one of the largest broadcast networks in the U.S., NBC. The regular matches pit professional teams against each other every single Sunday, providing tons of free football entertainment for fans in North America. All you have to do is tune in and enjoy!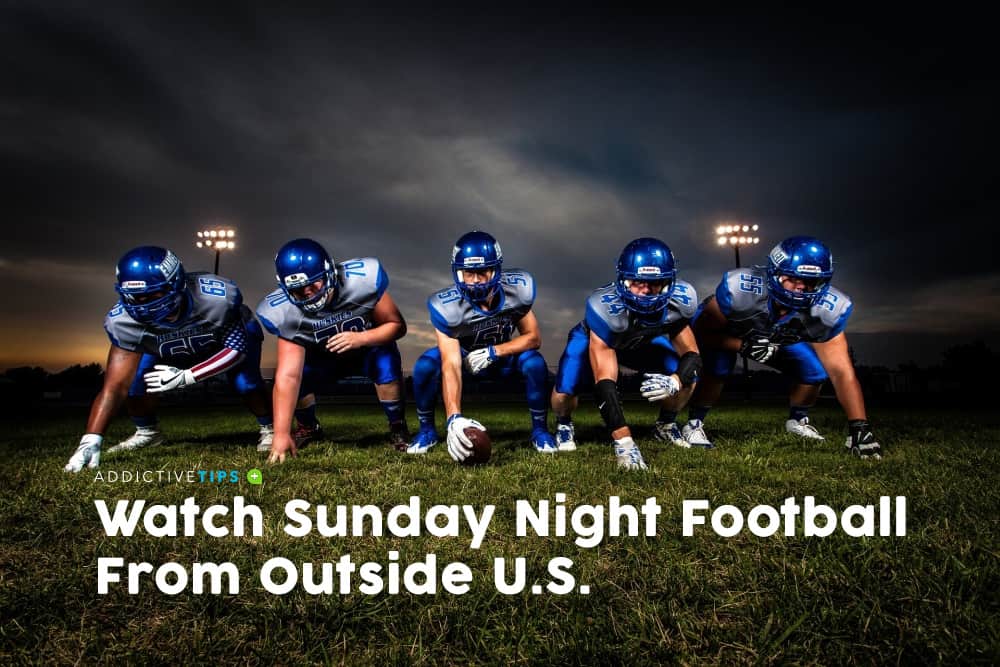 Because Sunday night football airs on NBC, it's unfortunately limited to viewers in the United States. There are some workarounds for this restriction, however, all thanks to technology such as VPNs, Kodi, and online streaming services. Today, we'll take a closer look at your options, so you can get in on the NFL action no matter where you are in the world!
30-days money back guarantee
Fast and Private Football Streams with a Good VPN
When you want to access sports, movies, or TV shows from anywhere in the world, there's no better way to do it than with a virtual private network. VPNs provide encryption and virtual location variability to allow you to appear from any country across the globe. With just a few clicks, you can sign on anonymously, pick a location in the US, then sit back with a cold one and enjoy the game.
Of course, VPNs do more than just let you watch Sunday night football from outside the U.S. The right service can protect you from all sorts of online dangers, everything from spying ISPs, nosy government agencies, and cyber criminals intent on stealing your data. The quiet, flexible, and powerful VPN technology prevents anyone from knowing your identity or seeing what you do online, allowing you to surf and stream everything on the web in complete privacy.
There are a lot of VPN services on the internet, but not all of them can keep you safe and secure. We've done the research and found a VPN that performs best with online streaming services such as Kodi. By using our recommendation below, you'll be able to enjoy high-quality Sunday night football streams from outside the U.S. with just a couple of clicks.
IPVanish – Fast, Secure, Safe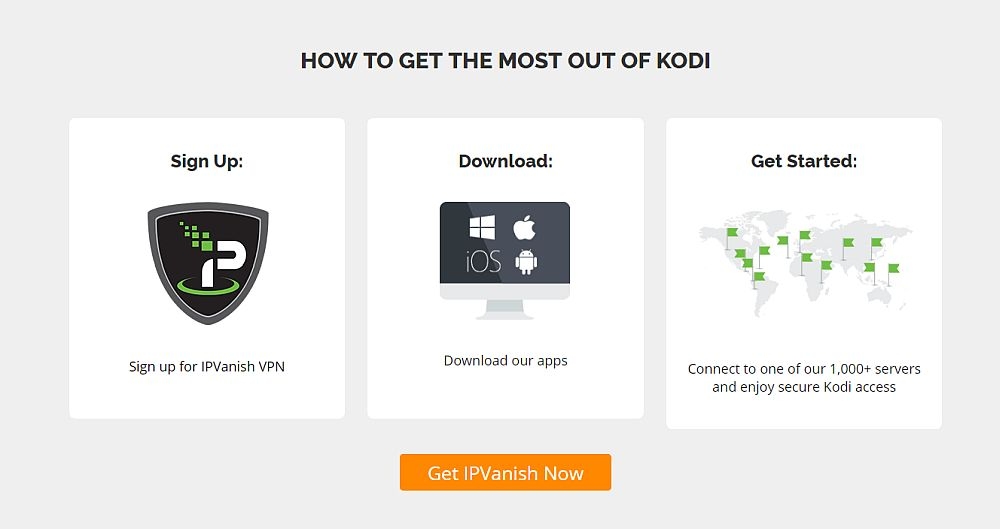 IPVanish has all the right features to give you lightning-fast access to online sports streams, regardless of your geographical location. It allows for smooth and uninterrupted HD and 4K videos day in and day out, all backed by a strong privacy policy, ensuring no logs of your activity are ever kept. IPVanish doesn't block P2P or torrent traffic, which enables you to access all of Kodi's add-ons and other streaming content privately and anonymously.
IPVanish keeps your identity and information secure with 256-bit AES encryption on all data. You'll also have access to an incredible network of over 950 servers in 60 different countries, enough to guarantee full-speed connections anywhere in the world!
IPVanish offers a 7-day money back guarantee which means you have a week to test it risk-free. Please note that Addictive Tips readers can save a massive 60% here on the IPVanish annual plan, taking the monthly price down to only $4.87/mo.
Find out if IPVanish is as fast and secure as it claims by checking out our full IPVanish review.
Watch Sunday Night Football with Official Kodi Add-ons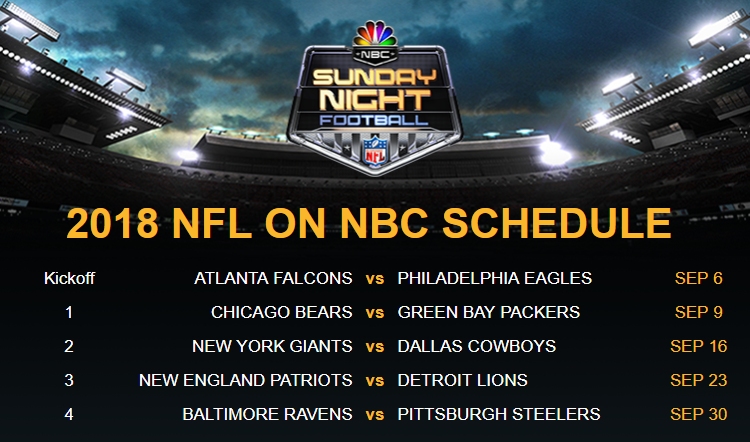 One of the best ways to watch any kind of online stream is to install the free and open-source media center Kodi. This incredible piece of software offers full access to a staggering array of add-ons and extensions, many of which are developed by official teams formally affiliated with the resources in question.
To get started , you'll first need to download Kodi for your device. Next, follow the step listed below, then grab the add-on discussed in the next section and set it up for streaming.
Start by Enabling Unknown Sources
Kodi offers several methods of add-on installation, all of which require a settings change before you can add new content. It's perfectly safe, just follow these steps and you'll have everything ready to go.
Open Kodi and click on the gear icon to enter the System menu.
Go to System Settings > Add-ons.
Toggle the slider next to the Unknown sources option.
Accept the warning message that pops up.
NBC Sports Live Extra Add-on
NBC Sports Live Extra is an official Kodi add-on that pulls content from the network's legal online broadcasting sources. The channel is home to a wide variety of sports, including NASCAR, the PGA Tour, NHL games, the Olympics, and Premier League soccer. Most importantly, NBC Sports Live Extra airs Sunday night football matches every week during the fall, making it the perfect Kodi add-on to get your football fix.
Unfortunately, there are a few catches to the NBC Sports experience. The biggest one is you need an existing cable subscription or an account with NBC Sports Gold to watch live content. Both of these require residency in the United States to legally access, which means you can't use the add-on unless you're from the U.S.A.
The good news is if you do have an account with NBC or a cable provider, you can often run a VPN in the background and still access the add-on's streaming content worldwide. Read on for a full guide on how to do that.
Installing NBC Sports Live Extra
NBC Sports Live Extra is included in Kodi's official repository, making installation fast and simple. You won't need to add any source URLs or repositories, just follow the steps below and you'll be set.
Run Kodi, go to the main menu, then choose Add-ons.
Click the open box icon and select Install from repository.
Scroll down and click Kodi Add-on repository.
Choose the Video add-ons category, then select NBC Sports Live Extra.
Click the Install button in the lower right corner of the window. Moments later the add-on will be ready.
How to Activate and Watch NBC Sports Live Extra
With the add-on installed, you're ready to put Kodi to use. NBC Sports Live Extra requires activation via NBC Sports Gold or your cable provider's login page before you can use it. Kodi will prompt you to pair and verify your device as soon as you launch the add-on. Follow the instructions below to activate NBC Sports Live Extra yourself.
Visit activate.nbcsports.com
Enter your device and cable provider.
Type in your activation code listed in the Kodi pop-up window.
When activated, NBC's website will redirect you to your cable provider's login page.
Enter your details and sign in.
Once activation is complete, go back to Kodi, close the pop-up, and start streaming.
Using a VPN with Kodi and NBC Sports Live Extra
Users report mixed results streaming NBC Sports Live Extra on Kodi while a VPN is active. It's necessary if you're not based in the U.S. and want to watch Sunday night football, however, which means you should try it out to see if it works for you.
On your web browser, sign into your VPN account and download the app for your device.
Install the software, launch it, then enter your VPN login credentials.
Open the list of servers and choose one located inside the U.S.
Connect to the server and wait a few moments for it to resolve.
On the same device, open a web browser and visit ipleak.net.
Wait for the page to load. It will automatically run an IP address lookup.
Look at the box at the top of the page beneath "Your IP addresses". If it shows United States, you're set.
Run Kodi and go to the Add-ons menu. Select NBC Sports Live Extra and launch it.
Complete the activation process described above.
If everything went smoothly, you should be able to watch and stream football from Kodi without hesitation.
Other Options for Sunday Night Football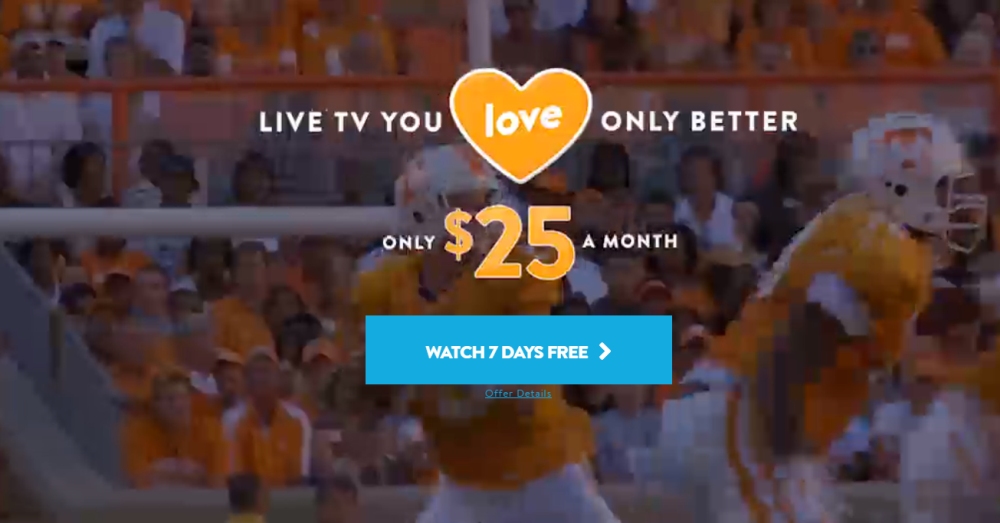 Kodi isn't the only way to watch Sunday night football from outside the U.S. The streaming services below offer access to all kinds of live sports from around the world, including North America!
Sling TV
Sling is known as the "a la carte" TV streaming service, one of the first big hits in the cordcutting movement. Sling ditches pre-made packages in favor of a single subscription base price with new channels available as you see fit. Want HBO but don't need AMC? Not a problem with Sling. The app is available on all major devices, everything from Apple TV to Android TV, Roku, and Amazon Fire TV Stick.
Sling's initial packages are a little confusing to pick through, but the good news is NBC and its affiliated sports channels are available at the mid-level package for all subscribers. Note that you may need to use a VPN to change your virtual location.
USTVnow – Watch American TV Shows Outside the U.S.
USTVnow is a streaming service that provides Americans traveling abroad with full access to channels back home. You can use it to catch up on sports, stream prime time sitcoms, watch news and weather reports, and so much more. Best of all, USTVnow doesn't care where you're located, allowing you to watch Sunday night football from outside the U.S. with ease.
USTVnow is available as a standalone web service or as an official add-on for Kodi. For full instructions on how to join the site and install the add-on, see our featured guide: Install the USTVnow Kodi Add-on and USTVnow Plus
Watching Sunday Night Football with Unofficial Kodi Add-ons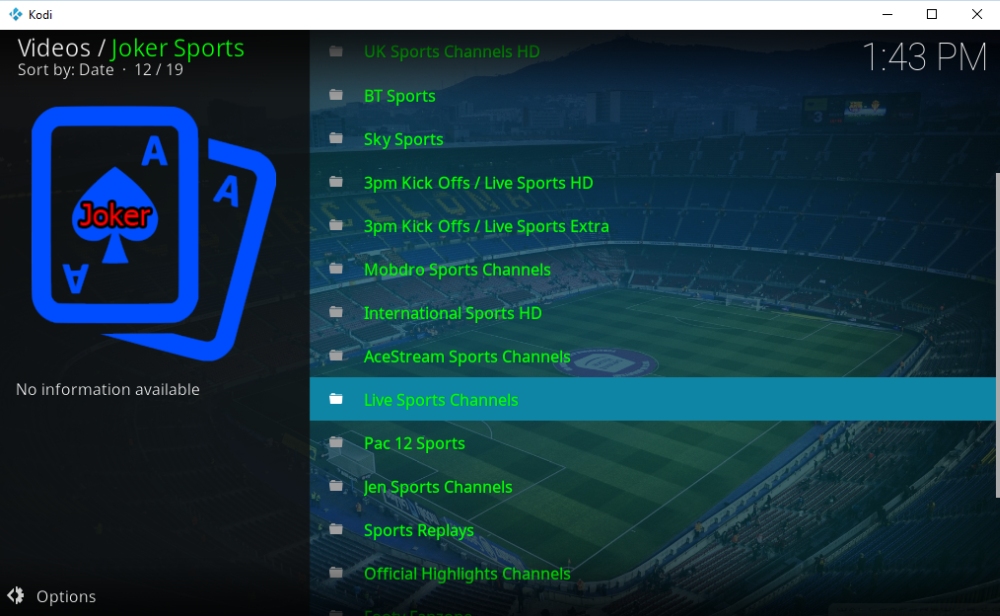 Getting access to Sunday night football outside the U.S. can take a little creativity. While the above methods generally deliver the highest quality results, they won't always work with your VPN or in your current location. That's why Kodi and its unofficial add-ons are the perfect second-tier solution.
To use unofficial add-ons, you'll need to go through a few preparation steps. We've outlined the entire process below, walking you through repository installation to adding the specific extensions you'll need to watch Sunday night football live on your device.
Step 1 – Install the Maverick Repository
Unofficial Kodi add-ons are usually packaged in repositories, or zip files that contain dozens of add-ons. This makes them easy to download and upgrade without having to track down tons of different resources.
The Maverick repo is one of the better Kodi resources for live sports content. It includes several unique sports add-ons that include hundreds of live streaming sources. By following the rest of the steps below, you can install them all for reliable Sunday night football access anywhere in the world.
Open Kodi and click the gear icon to enter the System menu.
Go to System Settings > Add-ons.
Toggle the slider next to the Unknown sources option. Make sure it's white and to the right, allowing you to install third party repos.
Accept the warning message that pops up.
Open a web browser and go to the official Maverick repository.
Download repository.maverickrepo-3.5.zip and save it somewhere convenient.
Back in Kodi, go to the main menu and choose Add-ons.
Click the box icon and select Install from Zip File.
Navigate to where you saved repository.maverickrepo.zip
From the open box menu, choose Install from repository.
Scroll down and open the MaverickTV repository.
Enter the Video add-ons folder.
Now you can install the individual add-ons you like. See our recommendations below for more information.
Step 2 – Install the SportsDevil Add-on
SportsDevil is still one of the best sports streaming add-ons for Kodi. It's fast and free and comes with a cluttered but workable interface that lets you focus on the game. It doesn't matter if you want World Cup content or if you need a quick NFL, NBA, NHL, or MLB fix, SportsDevil will deliver.
SportsDevil's content is sorted by resource, not sport. This makes things a little confusing for first timers. To catch Sunday night football, your best bet is to check out SportsDevil's sources below. Simply run the add-on when the game starts and see what you can find.
LiveFootball.ws – Delivers live football content.
LiveFootballVideo.com – Different sources than the above, but still reliable.
Bundesliga-Streams.net – Live sports organized by starting time, including a few football categories.
Ready to install SportsDevil? Complete the steps above for adding Maverick to your system, then choose SportsDevil from the add-ons list.
Step 3 – Install the Joker Sports Add-on
The next best sports add-on in the Maverick repository is Joker Sports, a simple but full-featured extension with tons of great sports content ready to stream. It has everything from Pac 12 to Bein channels, BT Sport, Sky, and dozens more, many of which are in HD, as well!
To find access to Sunday night football using Joker Sports, you'll need to tune into the add-on's Live Sports Channels category. Here, you'll find a list of live streams that only come online when the event in question is airing. There's no guarantee you'll always find NBC and its Sunday night football content, but it's still a good add-on to have around, just as a backup.
To install Joker Sports, follow the Maverick repository install guide above, then get the extension from the add-ons list.
Conclusion
Getting access to Sunday night football from outside the U.S. isn't as tough as you might think. With a good VPN like IPVanish on your side, you can quickly and easily tune in and catch your favorite games as they air. All you need is the right streaming software and an internet connected device. And maybe some snacks!
What's the furthest-flung country where you've connected to a US VPN server to catch the game? Who do you pull for? Let us know in the comments below!