We are reader supported and may earn a commission when you buy through links on our site.
Learn more
World Cup 2018 Group C – How to Watch Live Streams France vs Australia, Denmark vs Peru
FIFA World Cup 2018 Group C is an intriguing one because, while there is one stand-out favorite, all of the teams will fancy they have a chance of progressing to the knock-out stages. The 1998 World Cup winners France, who also reached the final in 2006, are tipped by many to be contenders for the title again in 2018. They begin against Australia, who are not favored, but more than capable of causing an upset. The other two teams in the group, Denmark and Peru are also relatively unfancied, but both have standout players and the potential to upset bigger teams.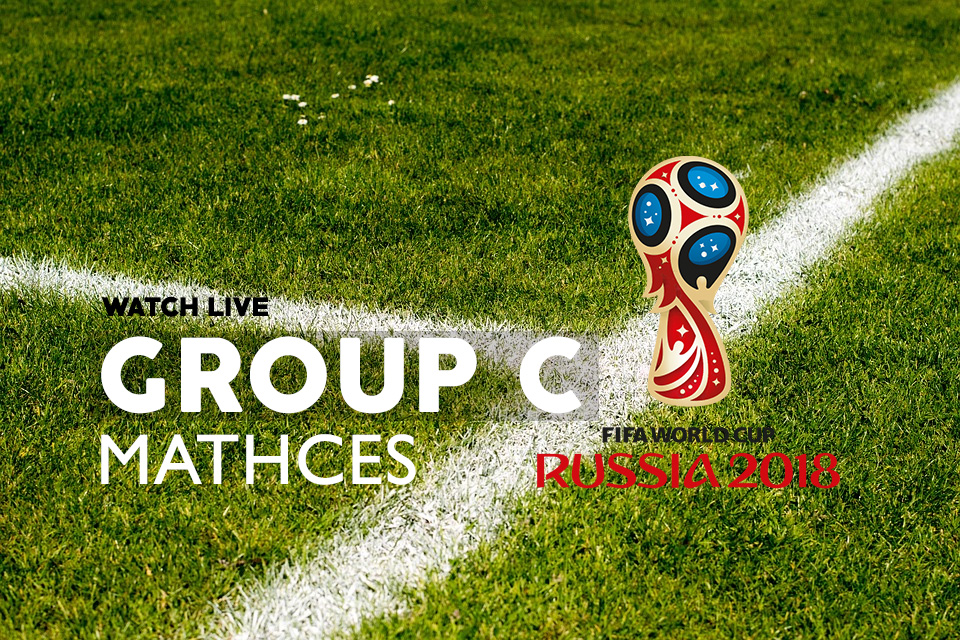 30-days money back guarantee
In this article, we will explain how to watch France v Australia, Denmark v Peru and every other Group C game live online. Every World Cup game is available on either free to air or affordable cable channels in some parts of the world. If that isn't the case where you live, then you can still access streams of this coverage using a VPN. In this article, we will tell you everything you need to know to do this as well as suggests some great international broadcasters to choose from.
Best VPN to watch Group C of the World Cup
If you want to tune into World Cup coverage from a broadcaster in another country, you will need to use a VPN to do it. That's because broadcasters only hold the rights to stream games in certain countries and are required to block users from elsewhere being able to watch. But, if you use a VPN, it is possible to fool this geo-blocking technology into thinking you are in a country even when you aren't. For example, you can watch games on UK broadcasters BBC or ITV by connecting to one of your VPN providers UK-based servers. It is easy to do. In fact, the hardest part is choosing which VPN to use. This is why we have tested them all and identified the standout provider for streaming World Cup Group C games live.
ExpressVPN is, quite simply, the best VPN for World Cup fans. They offer lightning-fast connections which are perfect for streaming games reliably online. ExpressVPN is extremely secure topo, with 256-bit encryption available as standard and a number of extra security features including an IP address checker and DNS leak protection. They also offer strong privacy protections too and have a guaranteed no-logging policy. ExpressVPN providers all users with access to a huge network of servers. There are more than1,500 servers available across 94 different countries. They also have no data limits, meaning you can stream as many games as you like. And there are also user-friendly apps available for almost every device, from computers and mobile device to smart TVs and even Firesticks. Add all this up and ExpressVPN is quite simply the best VPN provider to use for streaming Group C games. You can read our full ExpressVPN review here.
How to use ExpressVPN to stream Group C World Cup matches
Once you have settled on ExpressVPN as your provider, using them to start streaming Group C games is really easy. But if you are new to VPNs, you might a little unsure of how things work, so we have put together a simple step-by-step guide for you to follow. As an example, we have used the BBC and ITV as our chosen broadcasters, but the same process will apply to any:
Visit the ExpressVPN website and select the best subscription package for your needs. Then follow the simple onscreen instructions to sign up.
Then head to the Products section of their website and download their app for your chosen device. You can also find their app in all app stores too.
Open the ExpressVPN app and use the activation code provided in step 1 to log in.
Select any United Kingdom server and just click on it. If ExpressVPN doesn't connect automatically, click the Connect button.
Finally, head over to either the BBC iPlayer or ITV Hub to watch the games. Both services require users to have an account, but all you have to do is follow their instructions. Accounts are free, but you will need to provide them with a UK postcode. Any you can find will do the trick.
Where to watch World Cup Group C Games
If you are unfortunate enough to be based in a country where all of the World Cup is being shown on a premium cable or satellite provider, it is quite understandable that you are looking around for an alternative. Fortunately, there are plenty of countries where streams are available for free or at a very modest cost. You might be tempted to try and watch the games on an unofficial third-party service such as Kodi. These should work fine, but quality and reliability is not always the best. It therefore makes much more sense to use a reliable VPN provider, such as ExpressVPN, to stream games from an official broadcaster. To help you find a good World Cup streaming service, we have compiled a brief list of just some of the free or very affordable international broadcasters you can choose from:
UK – Two of the UK's biggest terrestrial channels, the BBC and ITV, are sharing the rights to all the World Cup games in Britain and are both free-to-air channels who stream all games for free too. This means if you visit either the BBC iPlayer or the ITV Hub you can watch all the Group C matches for free.
USA – In the USA, Fox Sports has exclusive rights to stream matches with English commentary. You can access their coverage online for free too if it is included in your Cable TV package or Sling TV subscription. If not, their FOX Soccer Match Pass will set you back $19.99 a month but does offer a 7-day trial period, which will let you see plenty of the action for free. Meanwhile, Spanish speakers can try Telemundo Deportes, whose coverage will be streamed live on the NBC Sports app.
Canada –Canada has three channels broadcasting every World Cup game live. CTV, RDS, and TSN are all streaming games online too, but you will need a cable TV signup to watch.
Australia – Down under,Optus Sports is the only channel showing every World Cup game, although select fixtures are available elsewhere too. You can watch Optus Sports as part of all Optus packages, but if you are not a subscriber, you can opt to sign up for just the sports channel for just A$15 per month.
All about World Cup Group C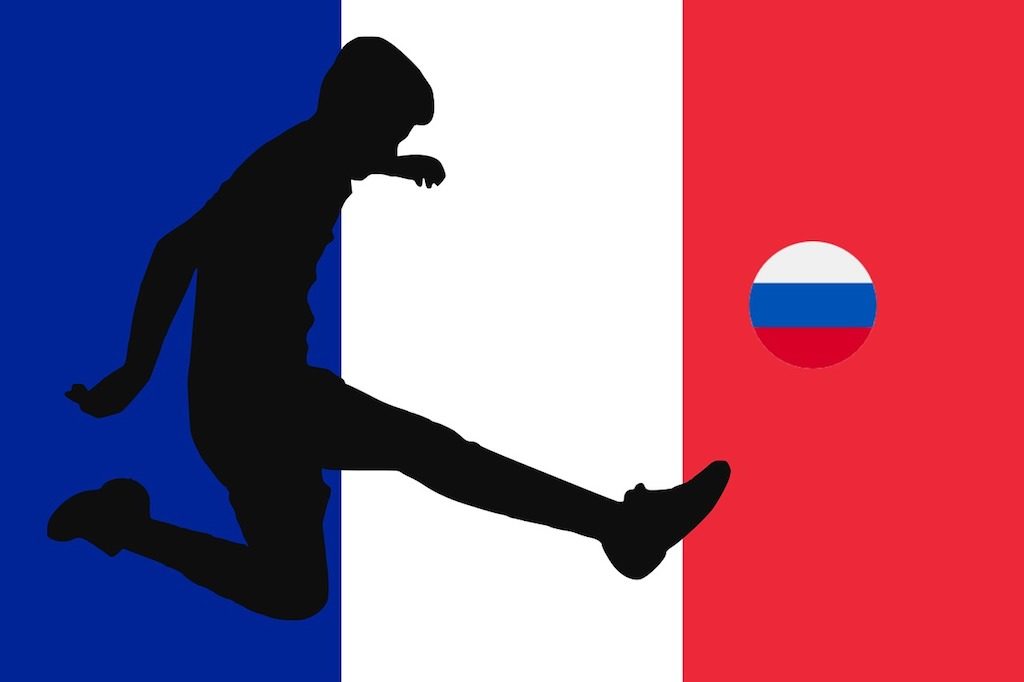 France
On paper, the French team comes into this tournament as one of the big favorites and will certainly fancy their chances of getting out of the group. Their coach, Didier Deschamps was the captain when they won the tournament back in 1998, so he knows how to be successful on the biggest stage of all. His side was extremely unlucky to finish as runners-up to Portugal in the 2016 European Championships and have a point to prove at this event. With great strength in depth up-front, including the talismanic Antoine Griezmann, a sturdy midfield boasting Paul Pogba and N'Golo Kante and a rock-solid defense thanks to Raphael Varane and Samuel Umtiti, there is little to fault in their outfield line-up. The one weak point might be goalkeeper Hugo Loris, who I increasingly prone to high-profile gaffs. Group C is a tricky one, but France will still expect to win it and go deep into this tournament.
Australia 
This is Australia's fifth time at a World Cup, but their record at major tournaments is not exactly glowing. They lost all four games at the 2014 tournament and there are plenty of people Down-Under, who suspect the same could happen this time around. Their coach Bert van Marwijk is an unpopular Dutchman who has been brought in just for this tournament and seems to have the side playing an unpopular defensive style. But they have a number of players who can make an impact such as Huddersfield's Aaron Mooy, Brighton goalkeeper Mat Ryan, and the age-defying Tim Cahill upfront, and if the team can gel, they might just surprise a few people.
Denmark
There was a big campaign online for Denmark to delay announcing their squad to try and get striker Nicklas Bendtner, a cult soccer icon, fit in time for the tournament. He didn't make it, but in Christian Eriksen, they have a world-class playmaker who is capable of scoring a few as well as making something out of nothing. It is Denmark's first World Cup since 2010, but they have plenty of experience and cool heads in their squad and are a team that is great than the sum of its past. Their game against Peru is seen by many as the match which will decide who joins France in qualification, but Denmark will need to be at their best in all three games to qualify.
Peru
Peru's return to the World Cup has not been without its controversies. They haven't been to the tournament since 1982, but after their final qualification game against Columbia saw the 1-1 result both teams needed, there were questions answered. Star-man Paolo Guerrero scored the equalizer that day but was subsequently banned after testing positive for cocaine. That ban has been overturned just in time, and along with several talent teammates, many of whom play in the MLS, Peru has a decent chance of progressing from Group C.
Conclusion
Group C is an intriguing one and every game looks likely to be interesting and significant. As we have explained, you can stream every match live no matter where you are located. Just use a VPN, such as our recommendation, ExpressVPN, to watch one of the channels we have recommended and you can enjoy every minute of the action from Group C.
If you have any thoughts comments or tips on any aspect of this article, why not share them with us using the comment box below? We always welcome the comments and thoughts of all our readers!