Access 2010: Add Phone Number Directly To Outlook Contacts (Smart Tags)
If your Access 2010 database contains phone numbers of your client. You can instantly add them to Outlook Contacts. For this, open database table in Design view select the field (containing phone number) and under Field Properties, from Smart Tags, click button to bring up Action Tags dialog.
Now enable Telephone Number and click OK to continue.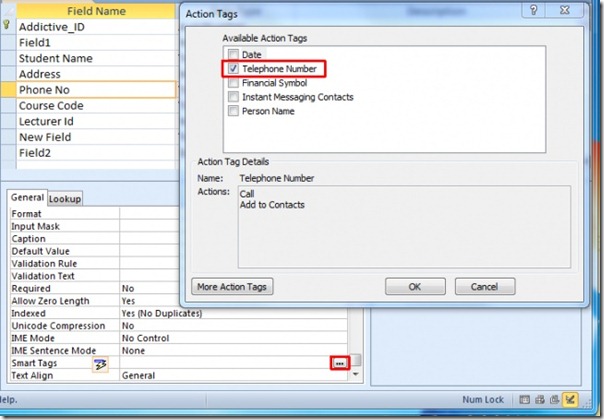 Save the changes made and open the table in Datasheet View. With field (containing phone number), you will see Smart Action tag icon, from its options, click Add to Contacts. This will immediately open Outlook Contact card window and let you enter additional information.